London is one of the most popular tourist destinations in the world, and for good reason – there are many things to do and see in this vibrant city.
While some people might be content to just wander around aimlessly, others may want to plan their trip a bit more strategically so they can make sure they see all the beautiful and photogenic spots the city has to offer.
From beautiful architecture to trendy neighborhoods, there are many spots in the city that are just begging to be photographed. Here is a list of the 10 most Instagrammable places in London. Enjoy!
01. The Churchill Arms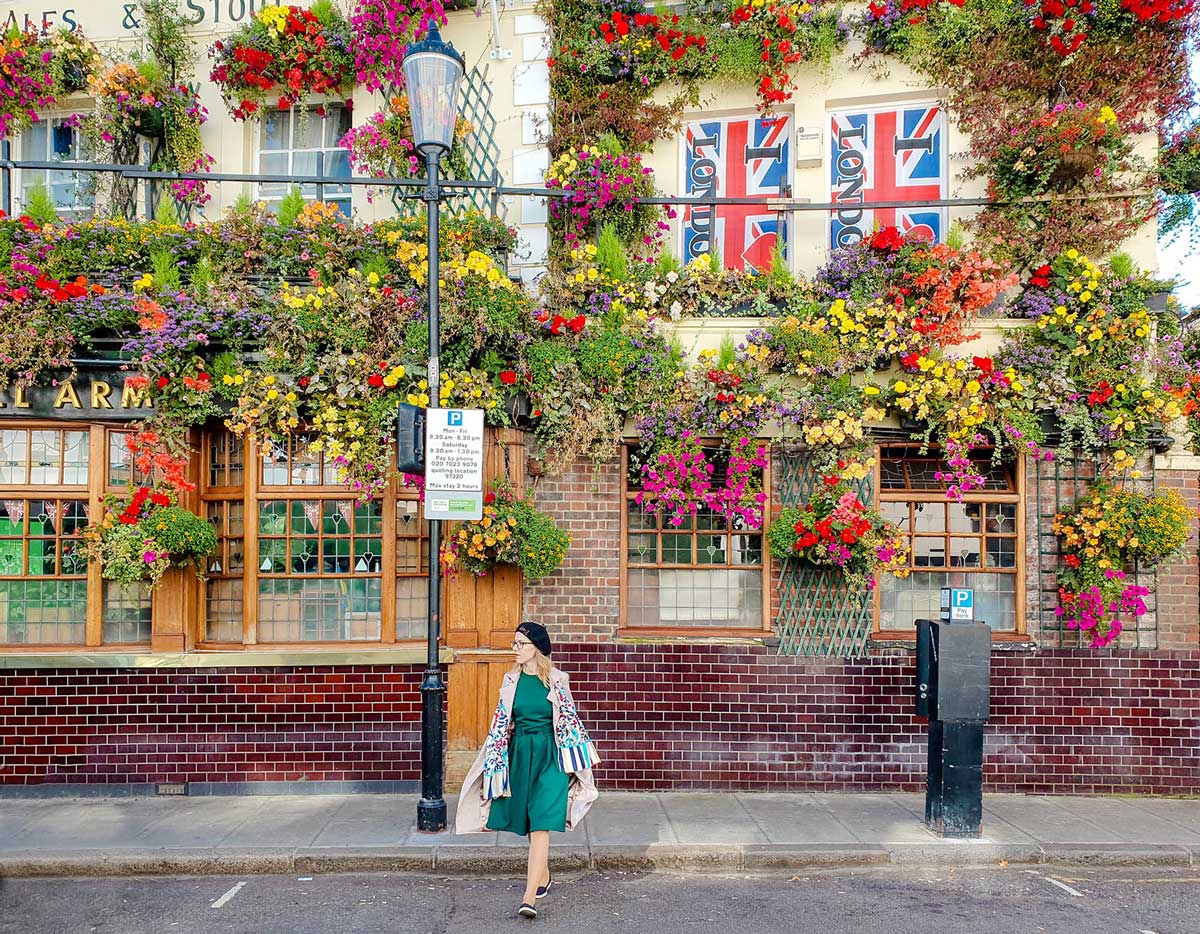 The Churchill Arms is a pub whose facades are covered by a multitude of colorful flowers. Don't be sad if you are visiting London during winter: they put up quite an extravagant Christmas display as well.
02. Peggy Porschen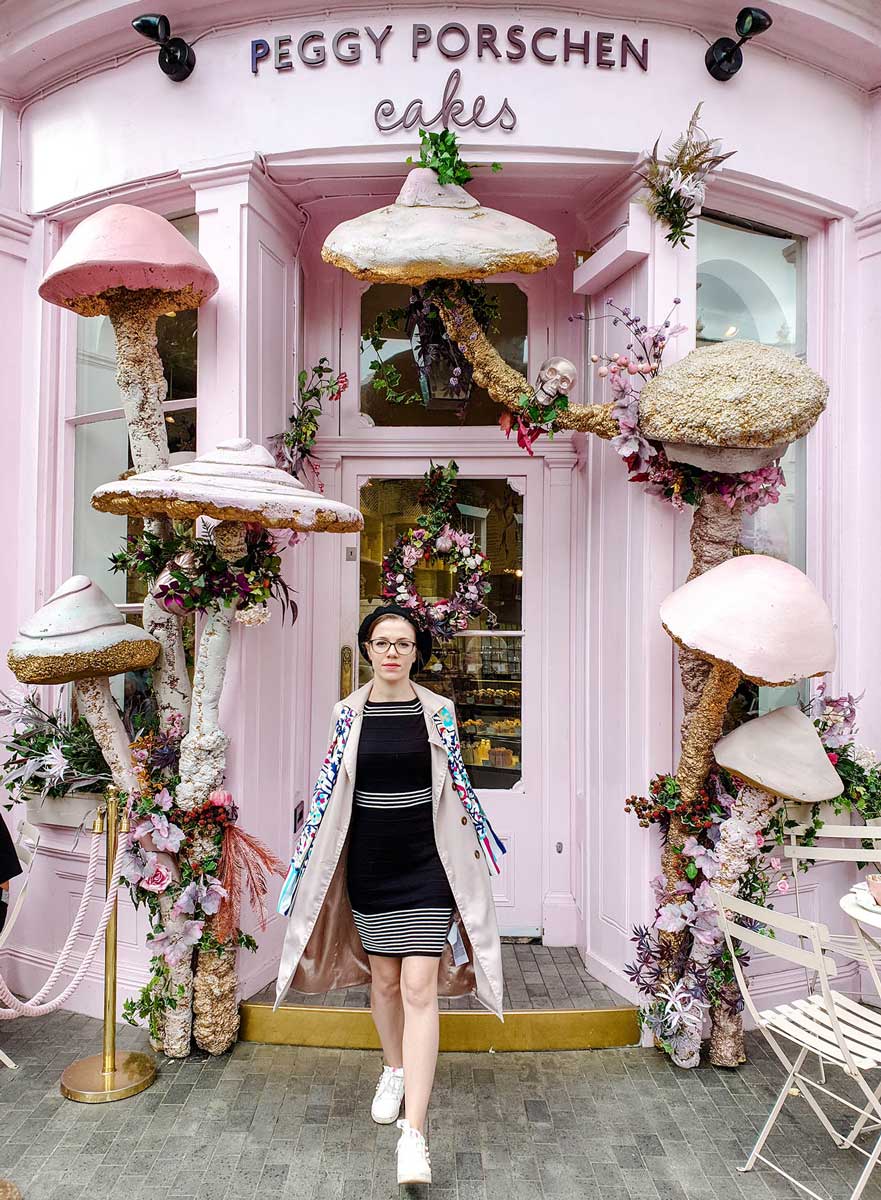 Peggy Porschen is a chic bakery that has beautiful inside and outside decorations.
They change the shop's look pretty often, so you might want to pay a visit on your 2nd or 3rd trip to London as well. The cakes are equally as good as the bakery looks, so it's a win‑win situation.
03. Notting Hill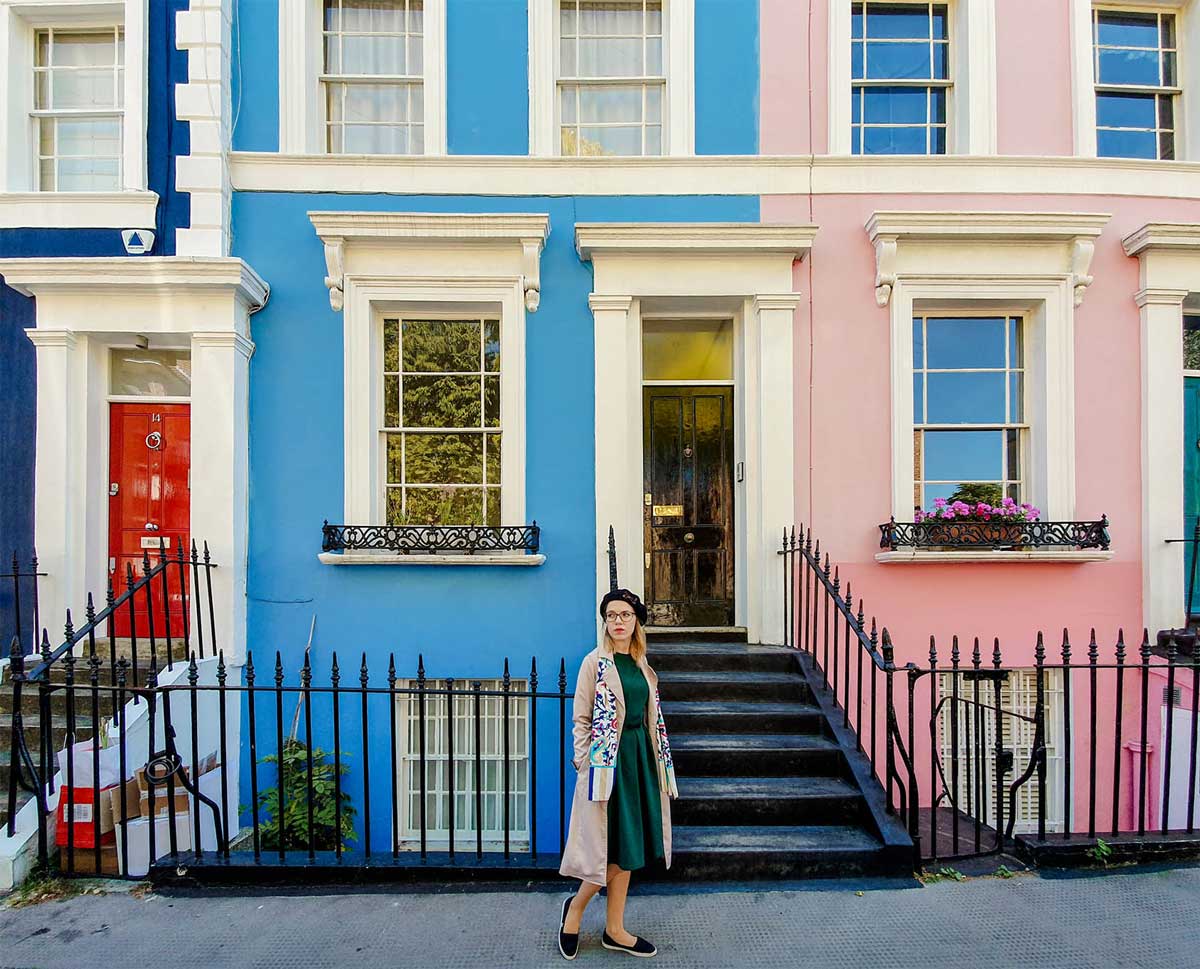 Notting Hill is a vibrant and trendy area lined with beautiful houses: some colorful, some plain white.
As the area is pretty popular some homeowners put up signs asking people to not take photos with their houses or to not stand on their stairs.
If you see such a sign, please respect it. It's a pretty place to us, but it's their home.
04. The red phone booth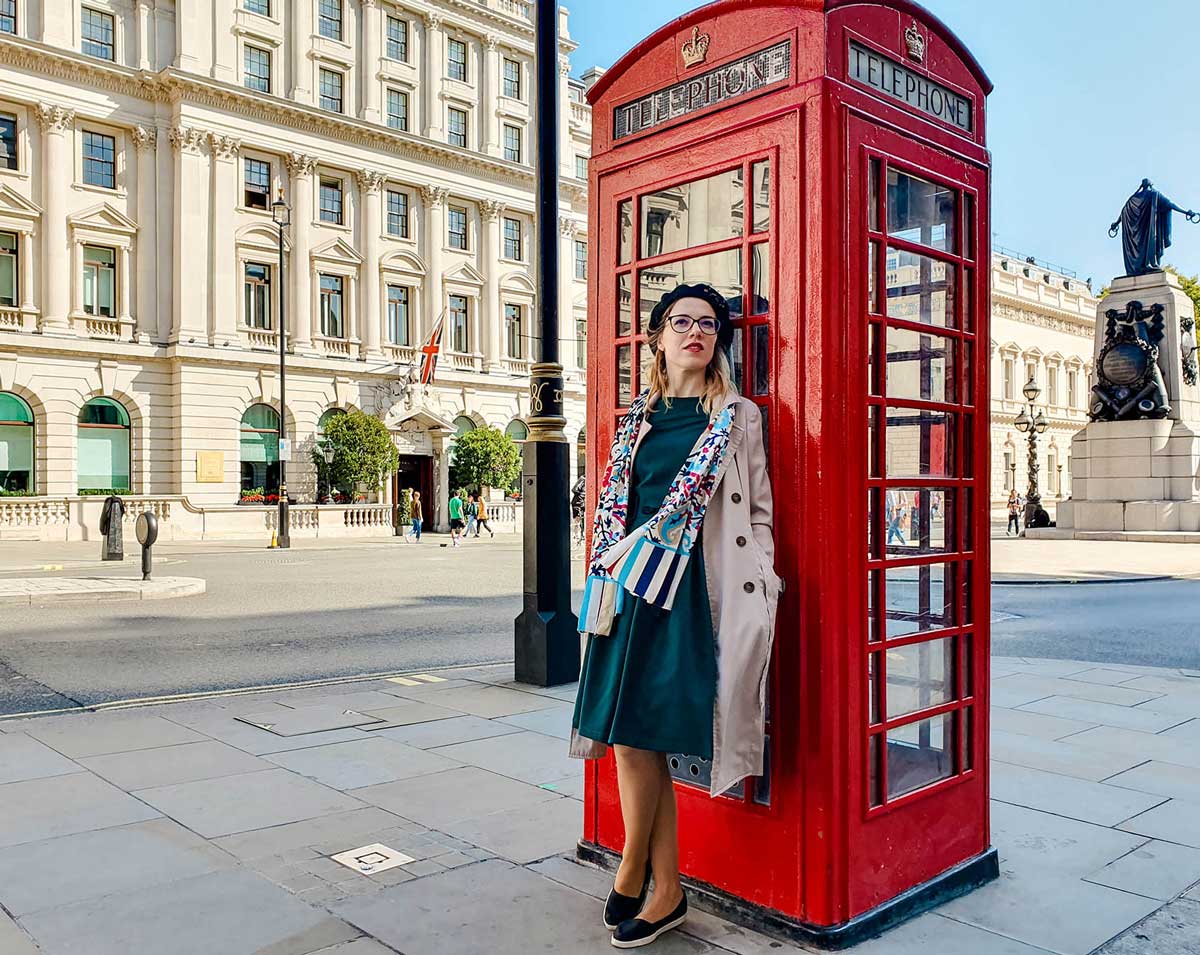 These red booths are scattered across the city center, so it won't be hard to find one.
The most photographed are the ones that have Big Ben and Westminster in the background. They are the junction of Great George St. with Whitehall (one on each street), near the Westminster/Parliament Square metro station.
05. FriendsFest
This next one is not an all-year-round location, but for some time now, there's a festival in London, as well as other UK cities dedicated to F.R.I.E.N.D.S.
They recreate sets from the show, but also offer photo opportunities based on popular scenes like the 'Pivot' or the 'Floating heads on Thanksgiving' scene. It's a dream for any Friends fan!
If you want to go, try to buy your ticket early on, as they tend to sell out pretty fast. Here is their website: https://www.friendsfest.co.uk/
06. Maddox Gallery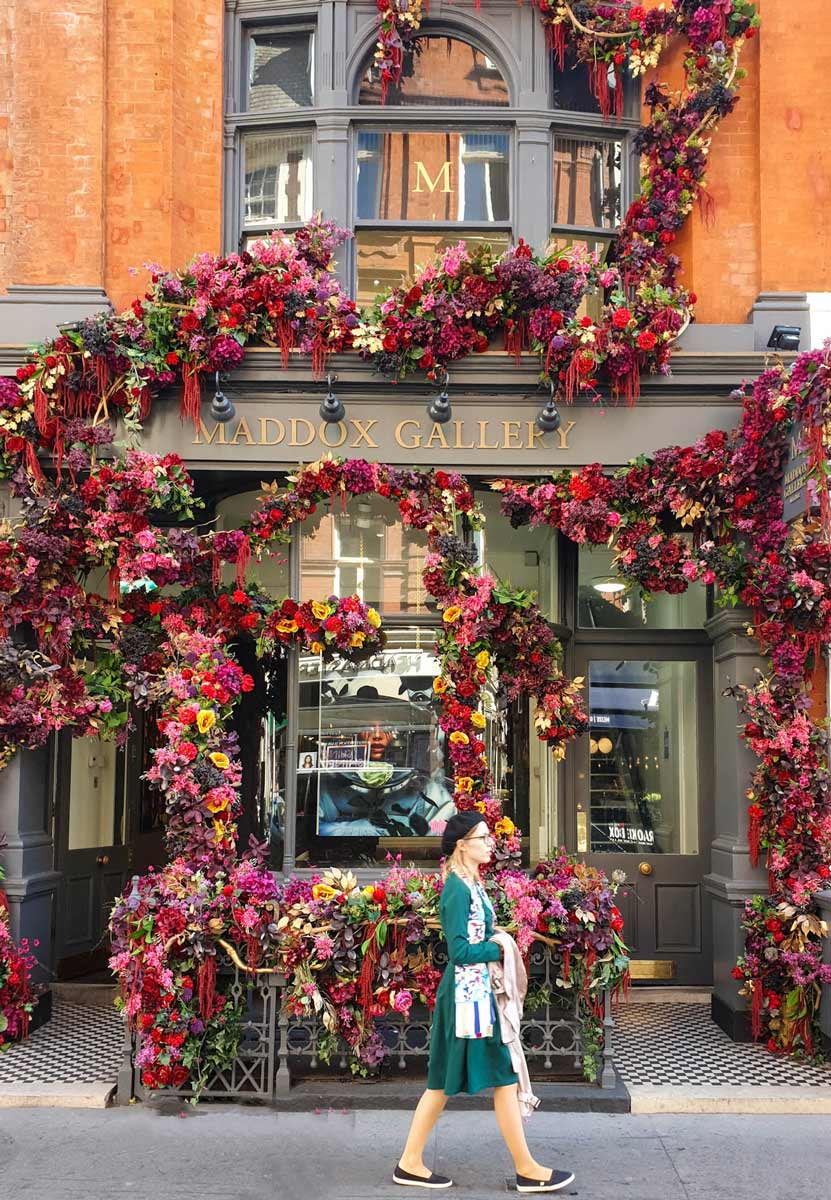 Maddox Gallery is exactly what it sounds like: an art gallery. There are several in London and from what I saw they all boast beautifully decorated facades. Pictured is the one on Maddox St.
07. Neal's Yard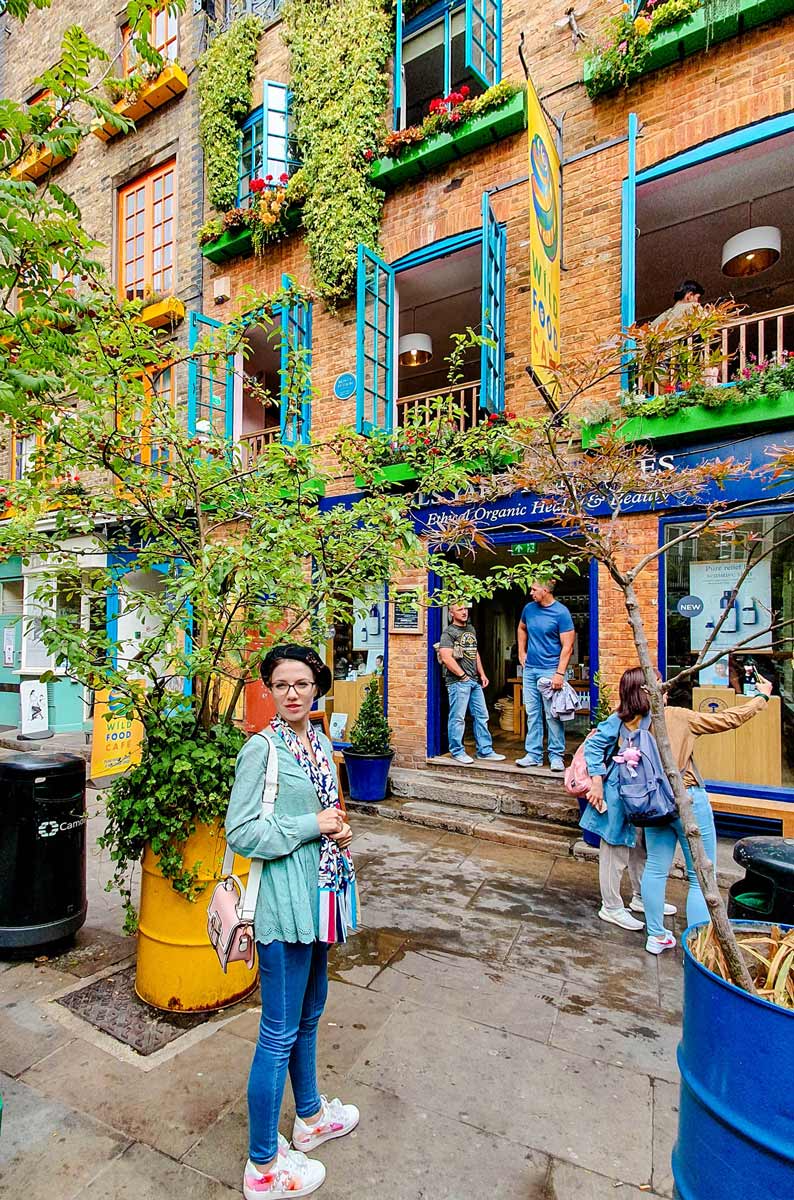 Neal's Yard is a colorful small alley that opens into a courtyard, full of restaurants, chic cafes, and shops. It is located in Covent Garden, central London.
Because of its small size and not only, it can get quite busy, so coming early in the morning may be an option if you want to take some nice pictures there. Kinda wish I did that too.. :))
08. Millennium Bridge
The Millennium Bridge is a steel pedestrian bridge that crosses the Thames. It offers nice panoramas over both the shores of the river, while its northern end opens to a great, albeit busy, framed view of the St. Paul's Cathedral. The bridge also appeared in several movies.
09. Platform 9¾ at King's Cross Station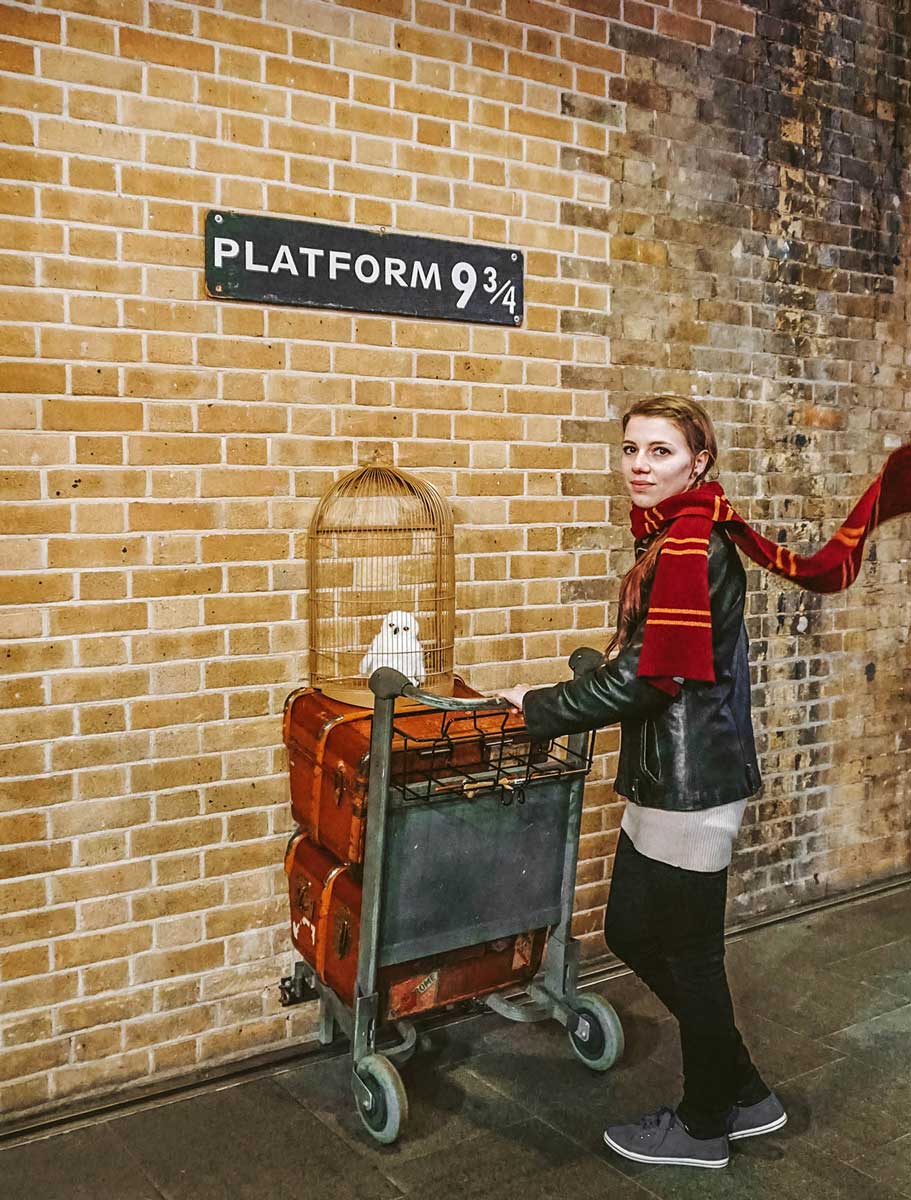 This spot is for all the Harry Potter fans out there: while King Cross' 9 and 10 platforms are separated by tracks, in reality, there's an actual 9¾ platform inside the station as well.
It consists of a trolley halfway through the brick wall where people queue to take a photo. You'll be given a wand and a scarf of your choice that someone will even hold for you to make it look like you are really rushing to get to Hogwarts.
The whole experience is free, but you'll probably want to buy some merchandise from the nearby Harry Potter-themed shop anyway.
10. 221B Baker Street (The Sherlock Holmes Museum)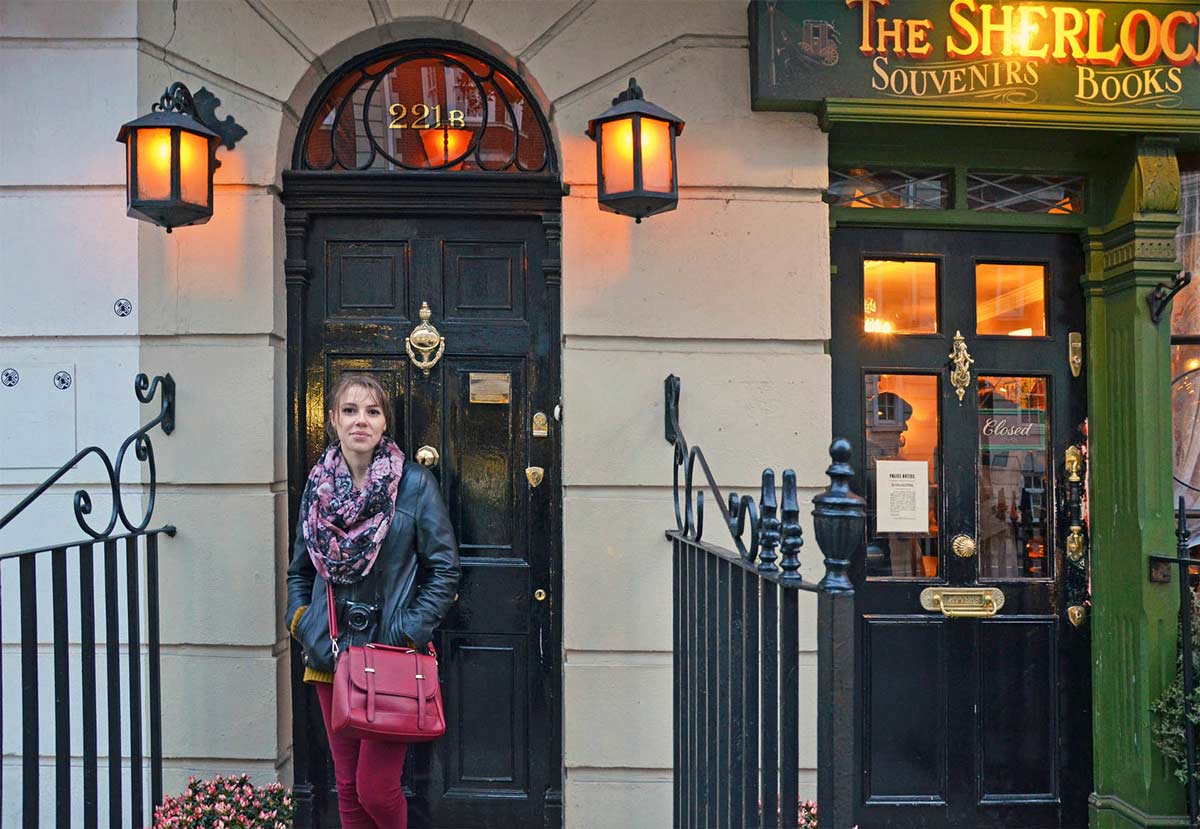 221B Baker Street is the fictional address of the likewise fictional detective Sherlock Holmes, created by Sir Arthur Conan Doyle.
The Sherlock Holmes Museum is actually located between 237 and 241 Baker Street, in a beautiful Georgian townhouse that resembles a lot with the one described in the books.
---
London is full of Insta-worthy spots, and I've given you a few of my favorites. Whether you're looking for a pretty view, some colorful houses, or an interesting landmark to snap a selfie in front of, the UK's capital city has something for everyone.
So what are you waiting for? Get out there and start snapping!
---
MORE INFO ABOUT THE UK
OTHER INSTAGRAMMABLE SPOTS