You probably ended up on this page because you're planning a trip to Belgium and you're debating whether to visit Antwerp or Brussels.
In order to help you decide, I've broken down the comparison of the two into different categories from sights to trip costs. So read on to find out which city should you travel to.
Antwerp vs Brussels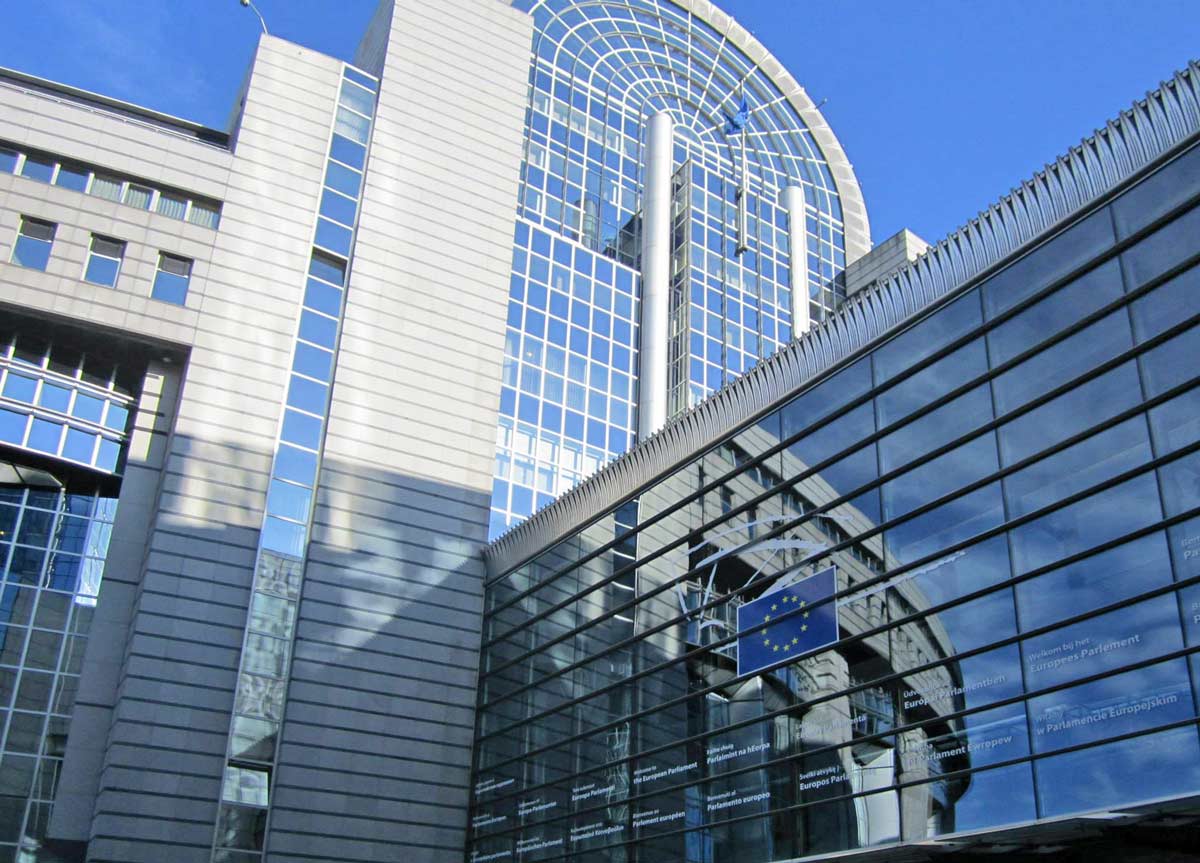 Not only is Brussels (French: Bruxelles; Dutch: Brussel) the capital city of Belgium, but it's also considered to be the de facto capital of the European Union (EU), a political and economical alliance of countries located primarily in the European continent. At the moment, it counts 27 member states.
Antwerp (French: Anvers; Dutch: Antwerpen) on the other hand is the 2nd largest port in Europe after Rotterdam and the unofficial capital of the diamond world trade.
Should you visit Antwerp or Brussels?
While personal preference is also a big factor, if you weigh things like architectural beauty, desire for a more authentic experience, safety, and even cleanliness, then Antwerp is the big winner. And having visited both cities, I gotta admit, I enjoyed Antwerp far more than Brussels.
But let's review each category before you make a final decision.
How easy is it to arrive in Brussels vs. Antwerp
While both cities have international airports, Brussels is definitely better served than Antwerp.
However, there are direct trains connecting Zaventem Airport (the main airport in Brussels) to Antwerp every half an hour and the journey takes only 30 minutes. For this reason, I believe both cities are easy to get to.
Winner: Tie
Accommodation options in Brussels vs. Antwerp
Given the fact that Brussels is the capital of Belgium and an overall bigger city, it naturally has more accommodation options than Antwerp. However, be careful when traveling to Brussels for the Flower Carpet.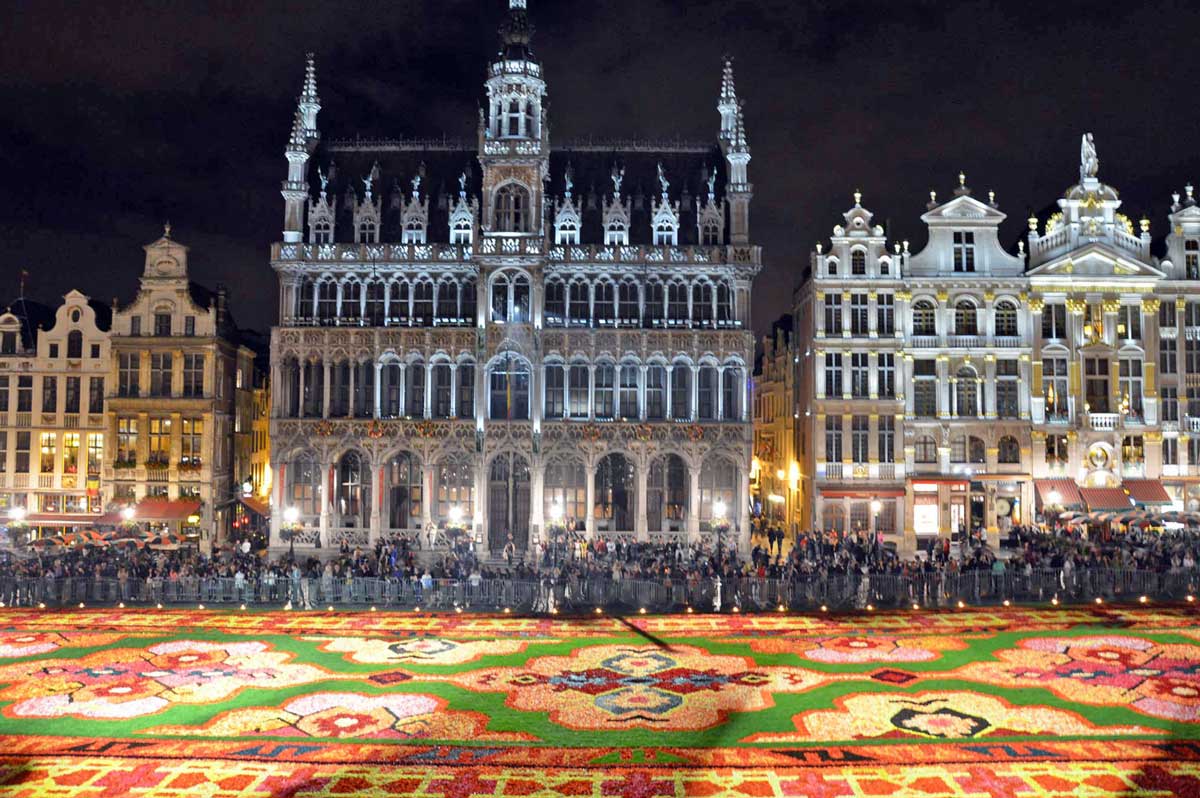 This event consists of a huge flower arrangement (70 m long by 24 m wide) in the shape of a rug being set up in Grand Place square. It takes place every two years on the weekend of 15th August and accommodations really sell out during that time (been there, went through the struggle of finding accommodation late).
Winner: Brussels
Antwerp vs. Brussels: Prices and trip costs
While Antwerp is generally more affordable to live in (lower rent, cheaper childcare) than Brussels, costs for tourists and locals are pretty different. So I tried to determine which of the two cities is cheaper in regard to various aspects that are important to travelers.
| | |
| --- | --- |
| Accommodation | When browsing through Booking.com* for 9+ rated accommodation in both cities for the same dates, you can see that prices in Brussels are generally higher. |
| Restaurant prices | According to numbeo.com a meal at a restaurant is usually more expensive in Antwerp, than in Brussels. |
| Car rent | When checking out car rental prices for the same dates on an aggregator like Discover cars, you can easily see that you'll get better deals if you're renting a car from Brussels. |
| Transportation | Tickets for public transportation are slightly more expensive in Antwerp. |
| Attractions | While museums in both cities are generally priced quite closely, attractions like the Atomium and Mini Europe tilt the scale a bit towards Brussels being more expensive. |
*Read my post on directly booking a hotel vs. using Booking.com to find out which is better
Honestly, it's kinda a tie. While car rental price differences between the two cities are indeed something to take note of, not every tourist will rent one. As for the other categories, they tend to compensate each other.
Winner: Tie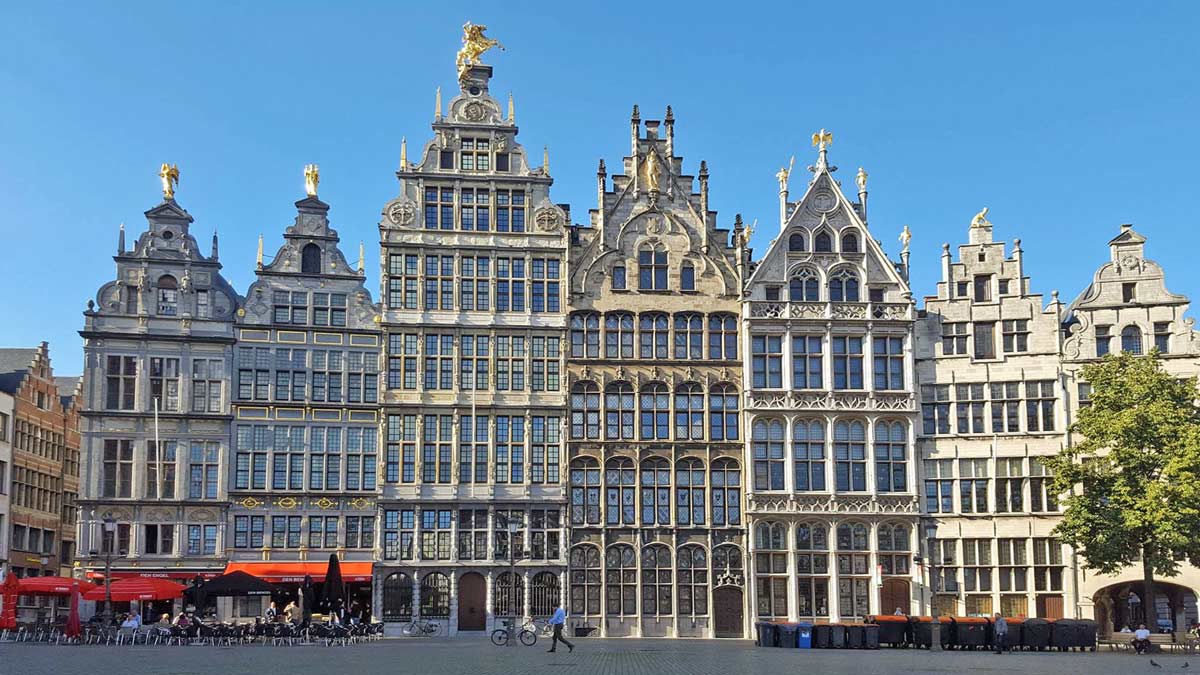 Which city has the best architecture: Antwerp or Brussels?
While Grand Place square in Brussels prides itself on some pretty stunning architecture, the rest of the city doesn't really impress as much in my opinion (with a few notable exceptions of course which include some of the Art Nouveau buildings).
Antwerp's architecture on the other hand was more right up my alley and I simply felt there was much more to see there. It includes several styles including Renaissance, Gothic, and Art Nouveau, as well as some really modern buildings.
So while this is highly subjective, as someone who has visited both cities, I think Antwerp is prettier than Brussels.
Winner: Antwerp
Antwerp vs. Brussels: Things to do
Best things to do in Antwerp
Admire the stunning architectural details of Antwerp Central Station
Visit the Cathedral of Our Lady
Walk around Grote Markt
Do some shopping on Meir street
Check out the Diamond District (located close to Central Station)
See Ruben's House
Visit the unique Museum aan de Stroom (MAS)
Have a drink on the riverside
Ride the Antwerp Ferris Wheel
Visit the small Het Steen castle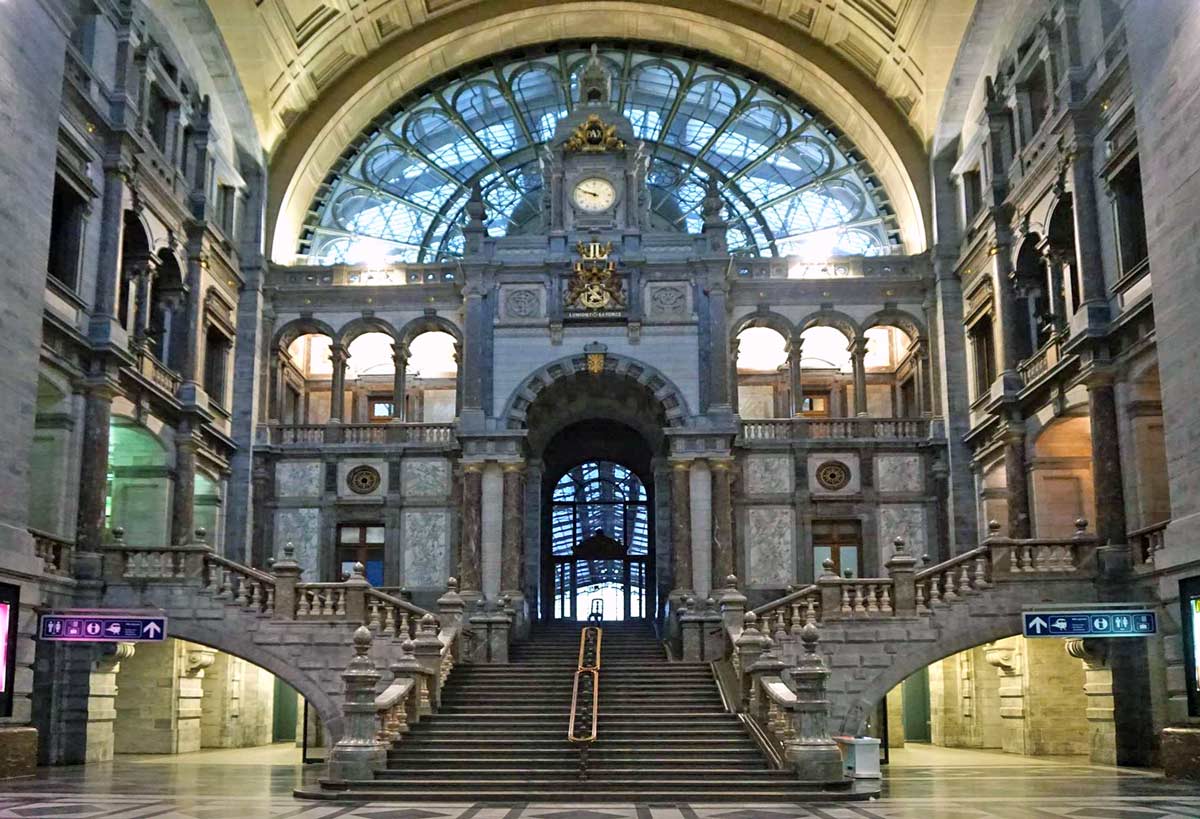 Best things to do in Brussels
Walk around Grand Place
Visit Notre Dame Du Sablon
See Manneken Pis, as well as Jeanneke Pis and Het Zinneke
Visit the Royal Palace
Take a walk in Parc Du Cinquantenaire
Get a bird's eye view of the city from the Atomium
Learn more about the European Union at the Parlamentariu, the visitors center of the European Parliament
Visit Mini Europe
Enjoy the city panorama from atop Basilique du Sacré-Coeur de Bruxelles
While people's preferences for certain activities and sights over others cannot be avoided, I believe both cities offer a good number of various attractions, For this reason, I declare it a tie.
Winner: Tie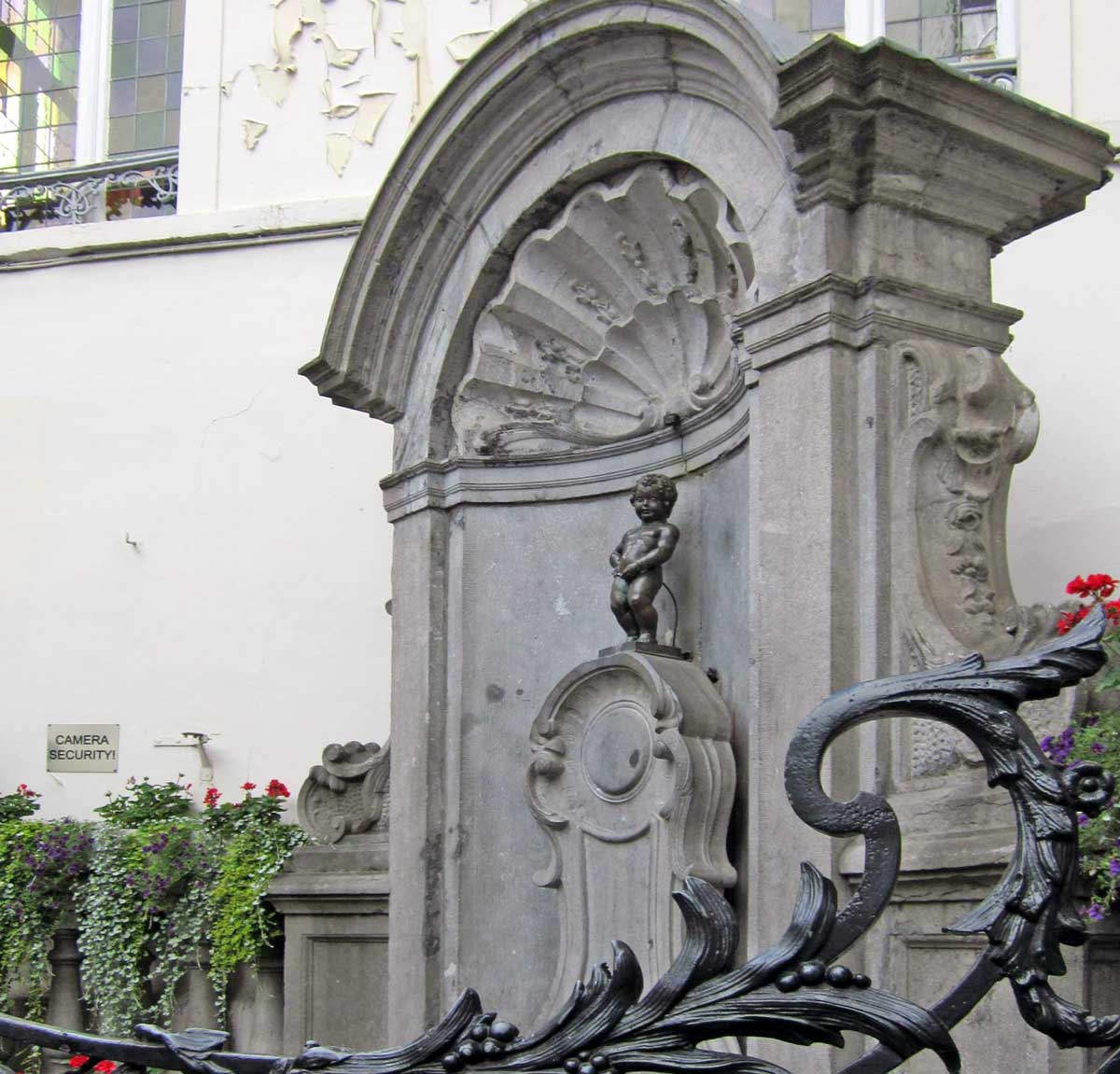 Authentic experience: Antwerp or Brussels?
Capitals tend to be more diverse and touristy, so if you want a more authentic local experience, it's always better to opt for a less visited and/or smaller location. And this is certainly true for Antwerp vs. Brussels as well.
Winner: Antwerp
Antwerp vs. Brussels: Cleanliness
Now take this with a grain of salt since quite a few years have passed since I visited Brussels (I was there in August 2014) and it could have improved, but I felt that the city didn't score that well in terms of cleanliness.
I was also not a fan of its open-concept public toilets for men, which I blamed for the smell that I encountered in some areas.
Antwerp on the other hand was a totally different experience in this regard.
Winner: Antwerp
Best food: Brussels or Antwerp?
In my humble experience, I found both cities to have good options when it comes to food, both local and international. So for me, it's really a tie.
Winner: Tie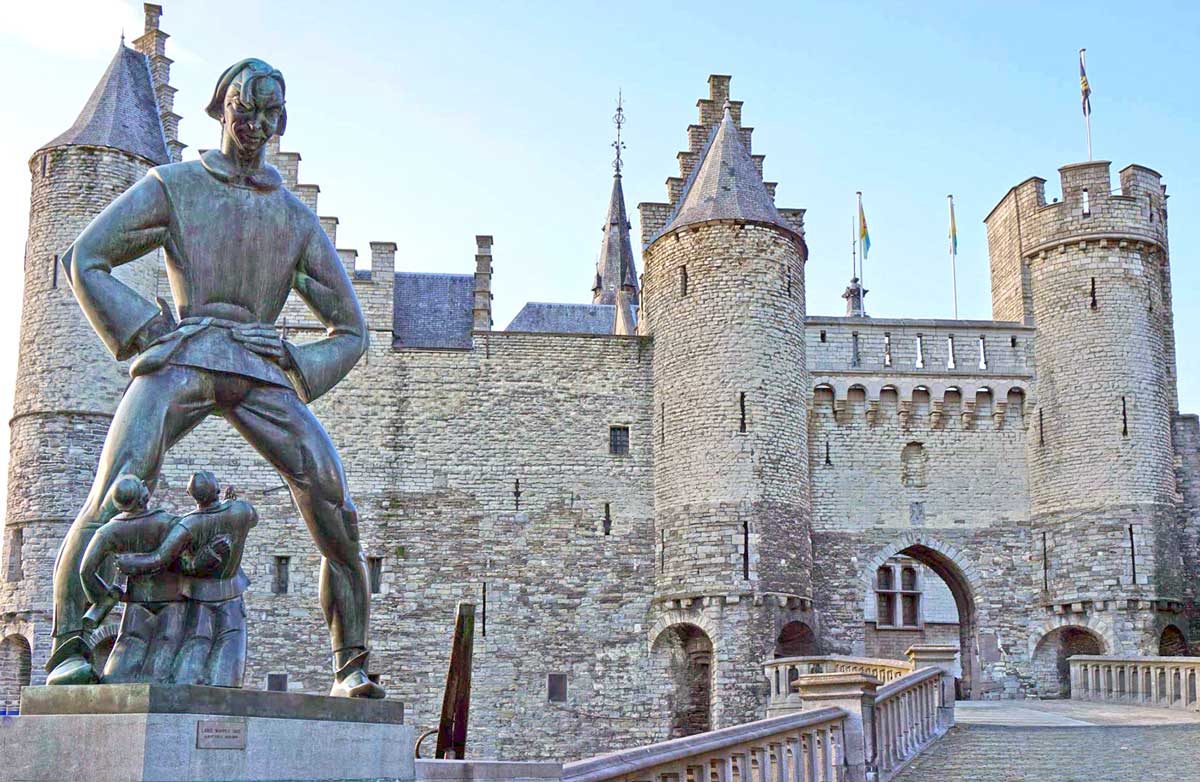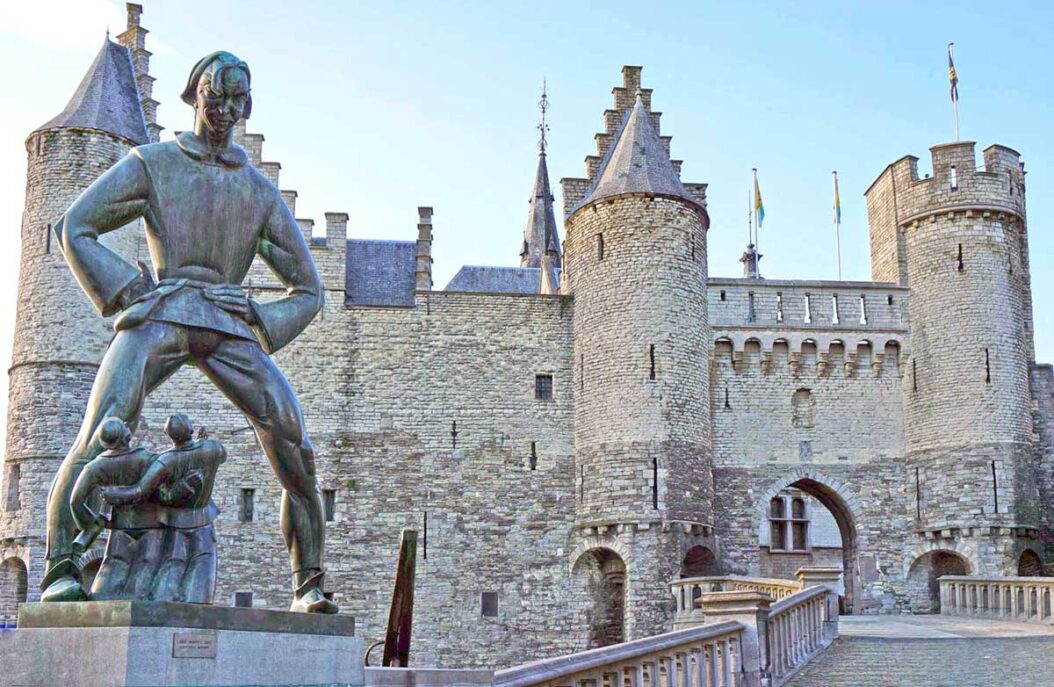 Antwerp vs. Brussels: Safety
While European cities are fairly safe in general, I will mention that according to Eurostat, Belgium had the highest number of robberies in the EU in 2020 (the most recent year with data). In addition to this, many people often recommend being extra careful in and around train stations and avoiding the following neighborhoods at night:
Anneessens
Marolles
Sint-Jans-Molenbeek
Schaerbeek
Anderlecht
Saint Josse ten Noode.
Besides, given the fact that Brussels is the capital of Belgium and is more visited by travelers, the risk of petty crimes towards tourists is definitely higher than in Antwerp.
Now while you shouldn't let this scare you, it's definitely a good idea to be careful with your belonging, research the places you're planning to visit, and stay vigilant. As you should do, every time you travel.
Winner: Antwerp
Which city is easier to get around: Antwerp or Brussels?
Both Brussels and Antwerp are walkable cities and you can see a lot by only using your own two feet. However, in times of need, you can rely on public transportation (bus + tram in Antwerp and bus + tram + metro in Brussels).
Winner: Tie
Which city is better for shopping: Brussels or Antwerp?
If you are looking to do some shopping then you can't go wrong with either city. In both Antwerp and Brusells, you will find various shops ranging from famous brands to small, boutique shops.
However, if you want to make some big jewelry purchases, then Antwerp, the diamond capital is the one to visit.
Winner: Tie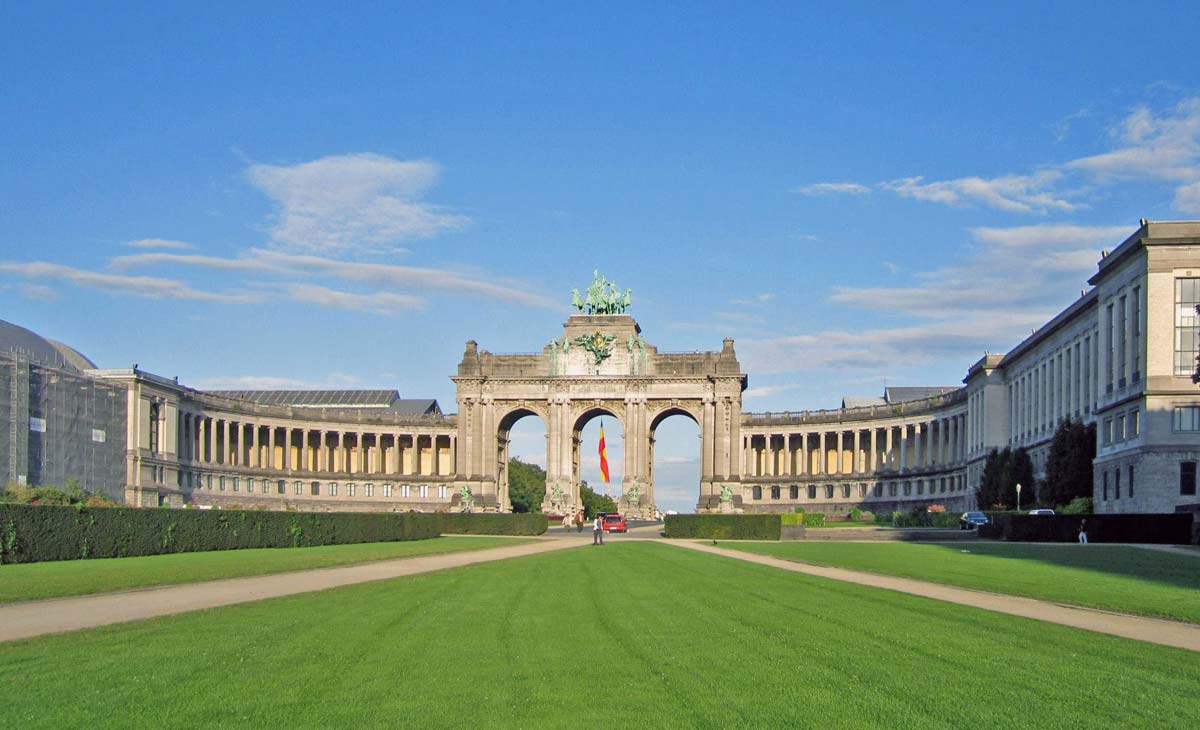 Brussels vs. Antwerp: Day trip opportunities
Given how close Antwerp and Brussels are and the fact that Belgium is a fairly small country, there's not much difference between the two in terms of day trip opportunities. Maybe Brussels could have a slight advantage as the capital of the country.
Winner: Tie.
---
I hope this blog post helped you decide which city to visit, but if you are still debating maybe take it as a sign to visit them both. Also, don't forget to take a look at my other Belgium content before you leave.
Happy travels~
---
MORE INFO ABOUT BELGIUM