If you are looking for a mix of history, picturesque towns, and stunning sea views for your next trip, then Italy is the perfect destination.
Boasting about 7500 km (approx. 4660 miles) of coastline, the country has several charming seaside towns and villages that are well worth a visit.
So read on for my selection of the best Italian coastal towns to see during your next vacation there!
01. Polignano a Mare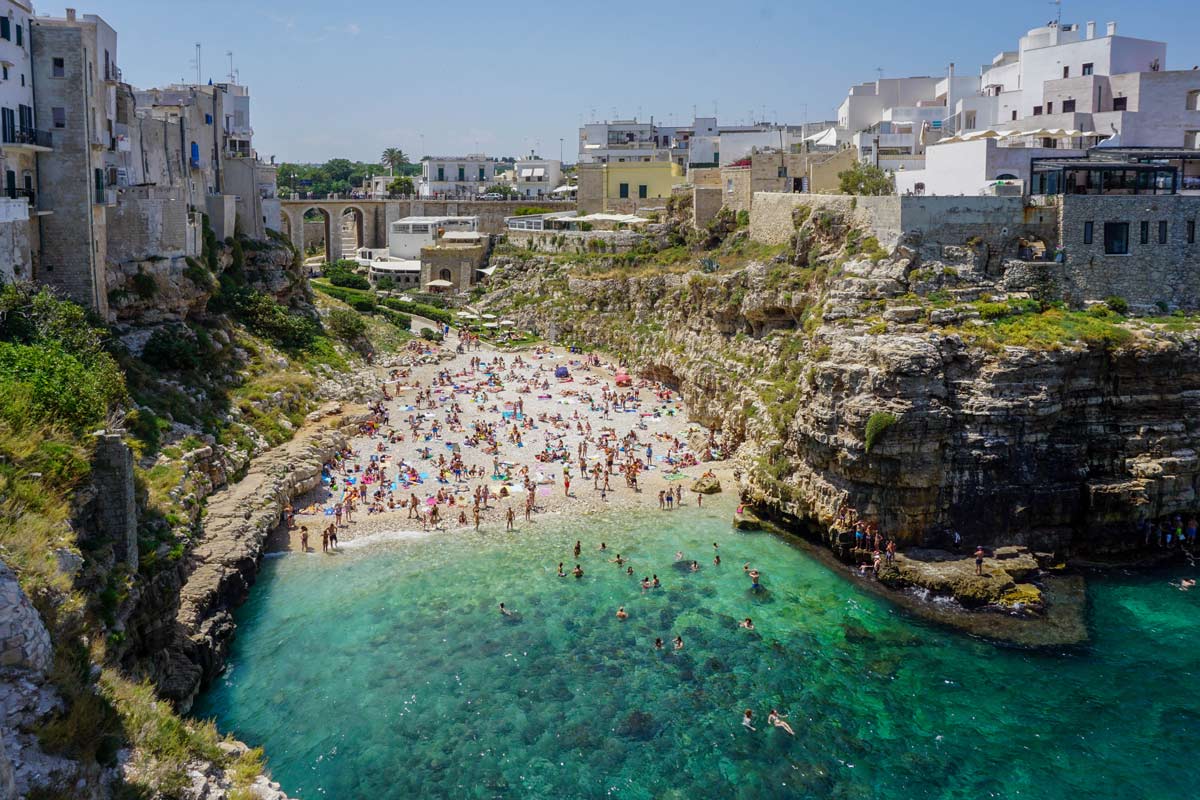 When I first traveled to the Puglia region, Southern Italy, my main focus was visiting Alberobello, with Polignano a Mare being just a nice and convenient addition to the trip. For this reason, I really didn't expect to fall in love with this small coastal town as hard as I did. But it happened.
Perched on dramatic cliffs above the clear waters of the Adriatic Sea, Polignano a Mare is only a 40-minute train ride away from Bari, the main city of the region. It has charming, narrow alleys to get lost in, stunning sea views, and beautiful beach coves.
You will also find here a very famous and unique restaurant called Grotta Palazzese. It belongs to the hotel with the same name and it's set inside a cliff cave on Polignano's coastline.
02. Portofino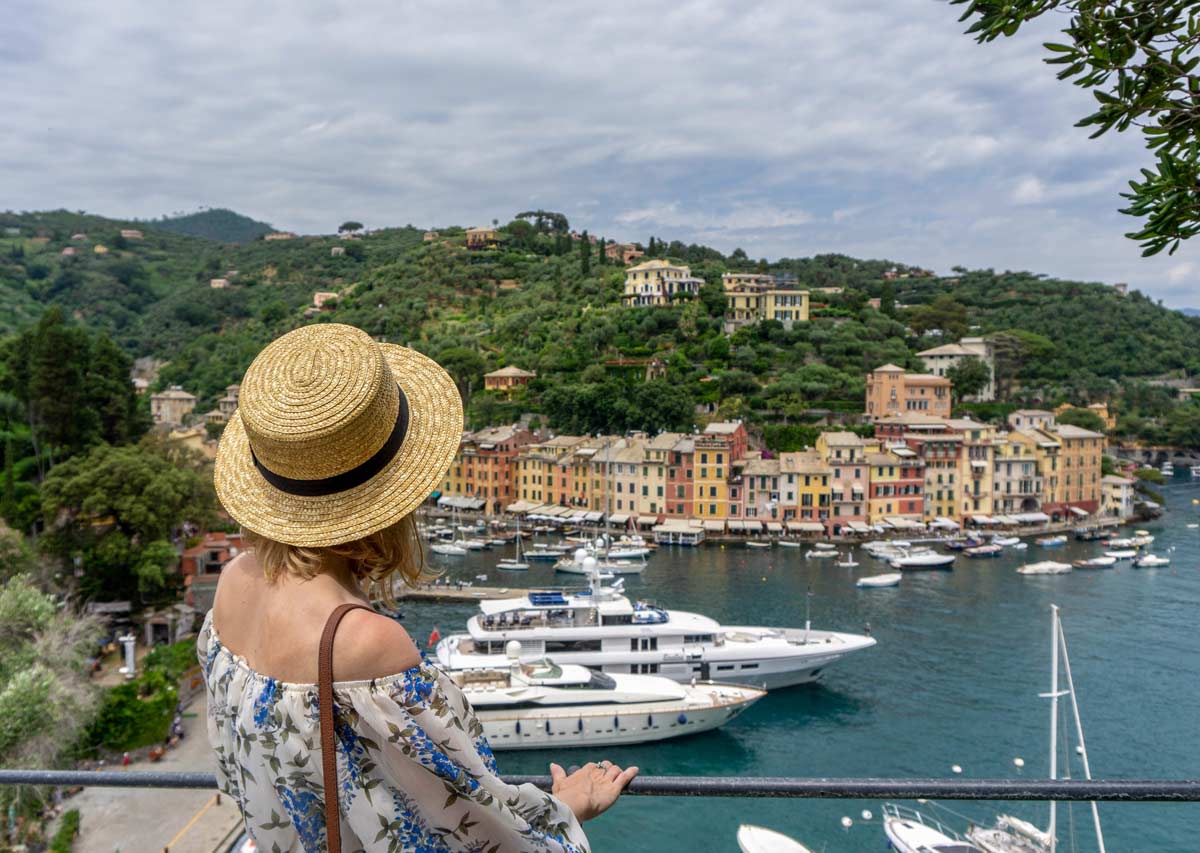 Initially a small fishing village on the Ligurian coast, Portofino quickly became popular as an exclusive resort for Europe's richest people. For this reason, its tiny harbor is usually dotted with many luxurious yachts of various sizes.
However, the charming and colorful buildings lining up the shore are still the ones stealing all the attention. For the best views of the picturesque harbor, I recommend you go up to Terrazza San Giorgio and Castello Brown.
The easiest way to visit Portofino is to hop on a ferry ride from nearby Santa Margherita Ligure. The small town can also be easily included in bigger a Cinque Terre itinerary.
03. Manarola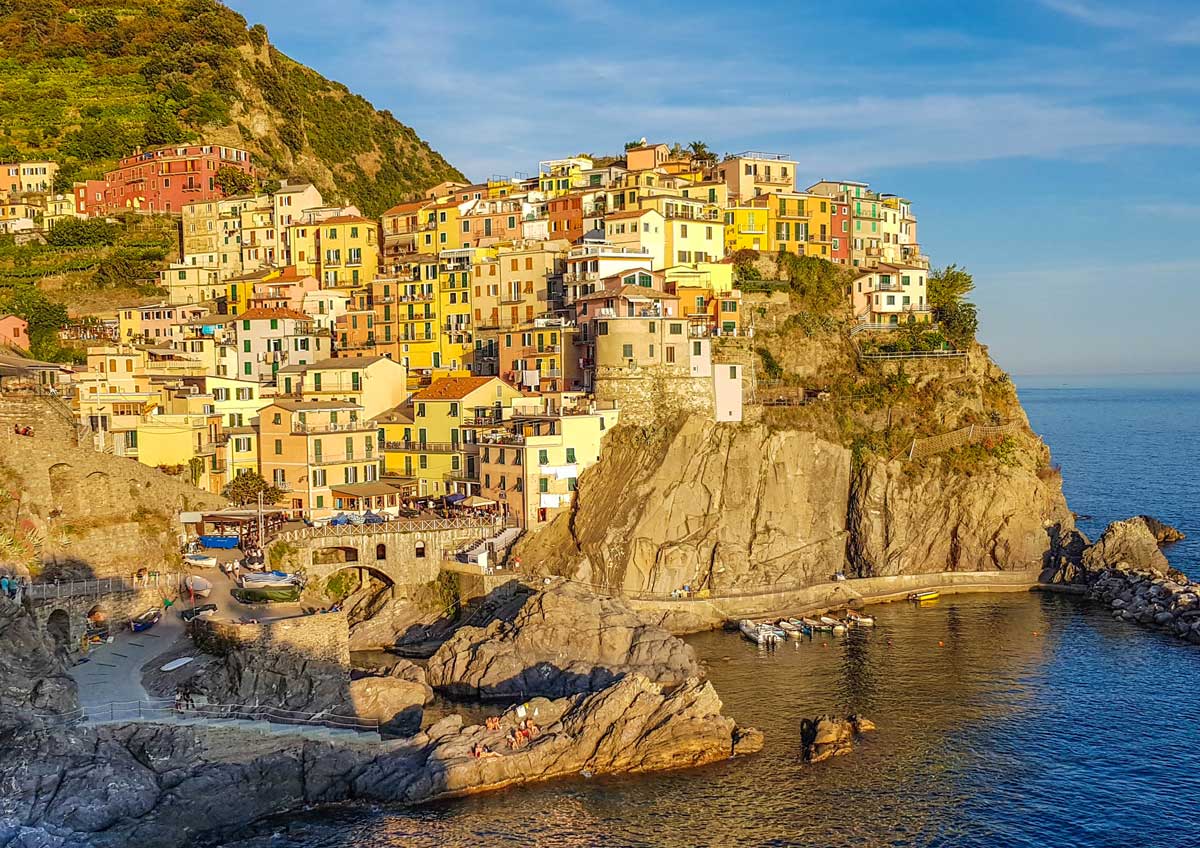 Manarola is part of Cinque Terre, a group of five picturesque and colorful villages on the Ligurian coastline. I may be biased when I say this (because it's my favorite Terre), but in my opinion, Manarola is the most beautiful village in the region.
During your time in Manarola, make sure to grab something to eat and/or drink at Nessun Dorma. Not only do they have an amazing view of the village, but their food is delicious. Be aware that there is often a waiting line.
While it's possible to visit Cinque Terre from Florence by train (for example), my recommendation is to spend at least a night there. This way your trip won't feel rushed and you'll also be able to see one of the villages after all the crowds leave which is a totally different experience.
04. Riomaggiore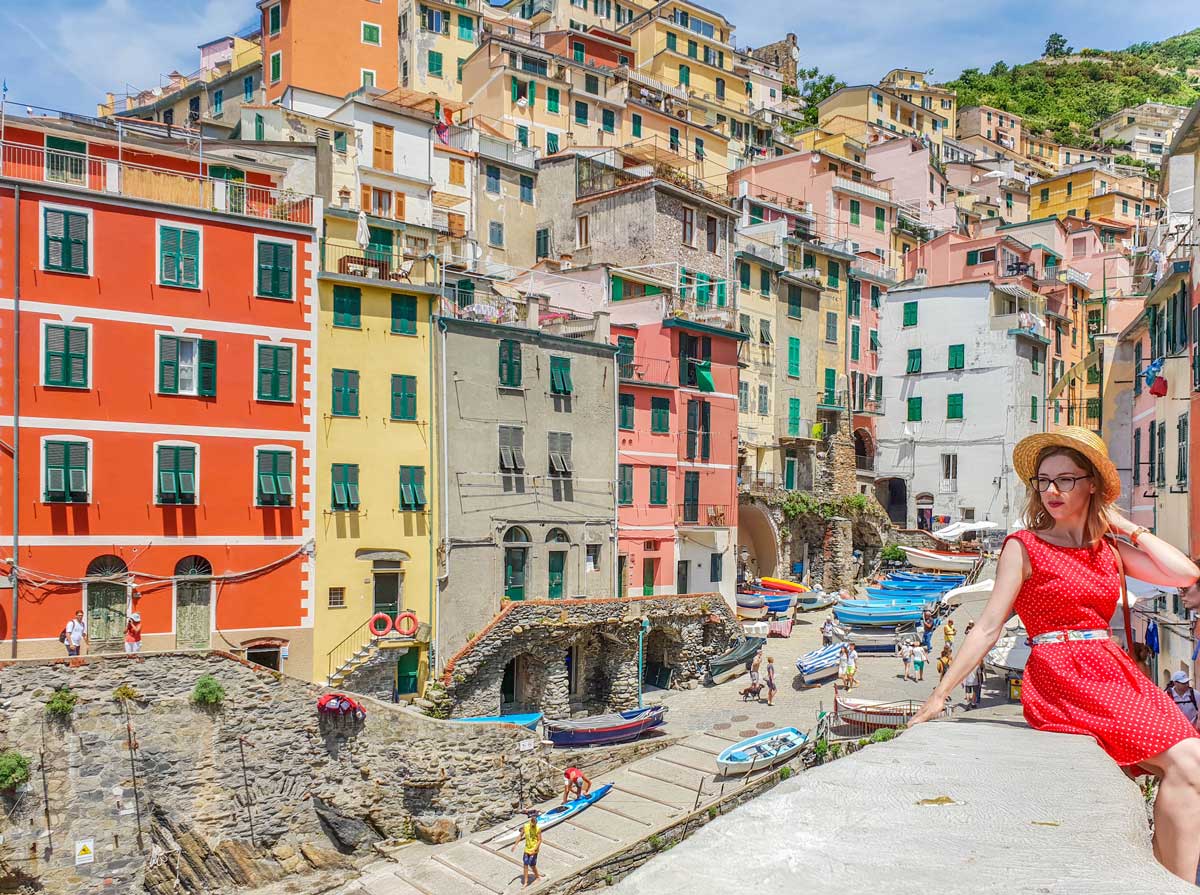 Also belonging to the Cinque Terre UNESCO World Heritage Site, Riomaggiore is well known for its colorful and picturesque harbor, which can be admired from various viewpoints.
The village also offers stunning views of both the sea and the surrounding mountains and there are plenty of restaurants and cafes to enjoy during your visit.
Despite the fact that there's no sandy beach in Riomaggiore, people still swim in the refreshing waters of the Ligurian Sea and use the cliffs to relax in the sun.
05. Taormina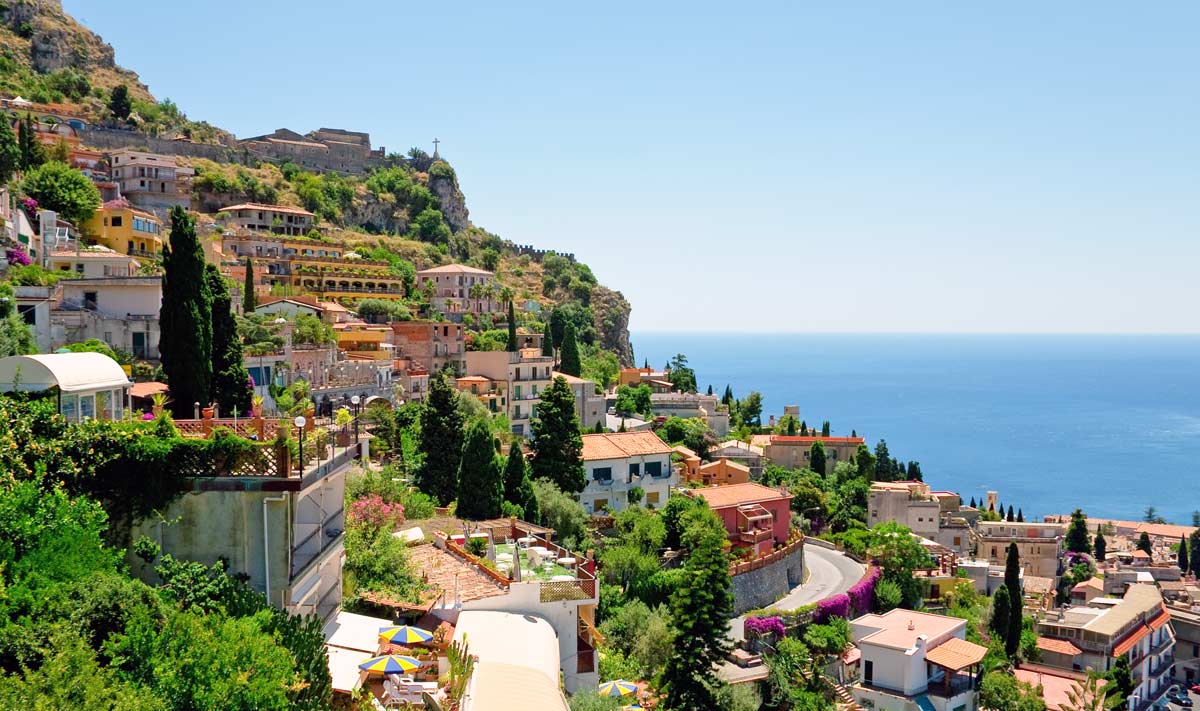 Located on the eastern coast of Sicily, Taormina has amazing views of nearby Mount Etna, a well-known active volcano in Italy. Not only that, but the town itself is extremely picturesque since it's perched on tall cliffs above the Ionian Sea.
If you travel to Taormina, make sure to visit its famous ancient theater dating back to the 3rd century BC. Its construction was started by the Greek people and it was further expanded and renovated by the Romans.
06. Positano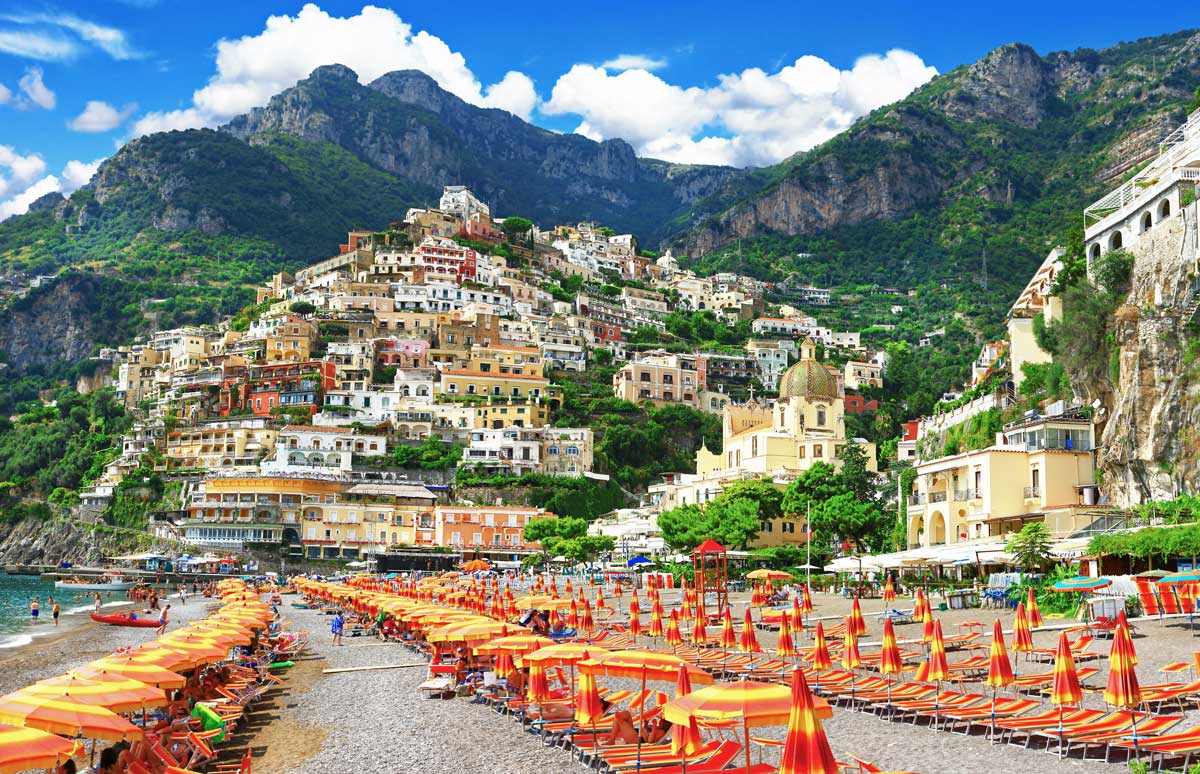 A worldwide famous destination and a tourist favorite, Positano almost needs no introduction. Located on the Amalfi coast, this colorful 'vertical' village offers the most spectacular views in the region and is without a doubt, a must-visit.
At its base, there is a fairly big pebbled beach, however, be warned that it can get pretty crowded (and expensive!) during the high season. The village also has its fair share of restaurants, many of which with a beautiful panorama to go with the food.
07. Cefalu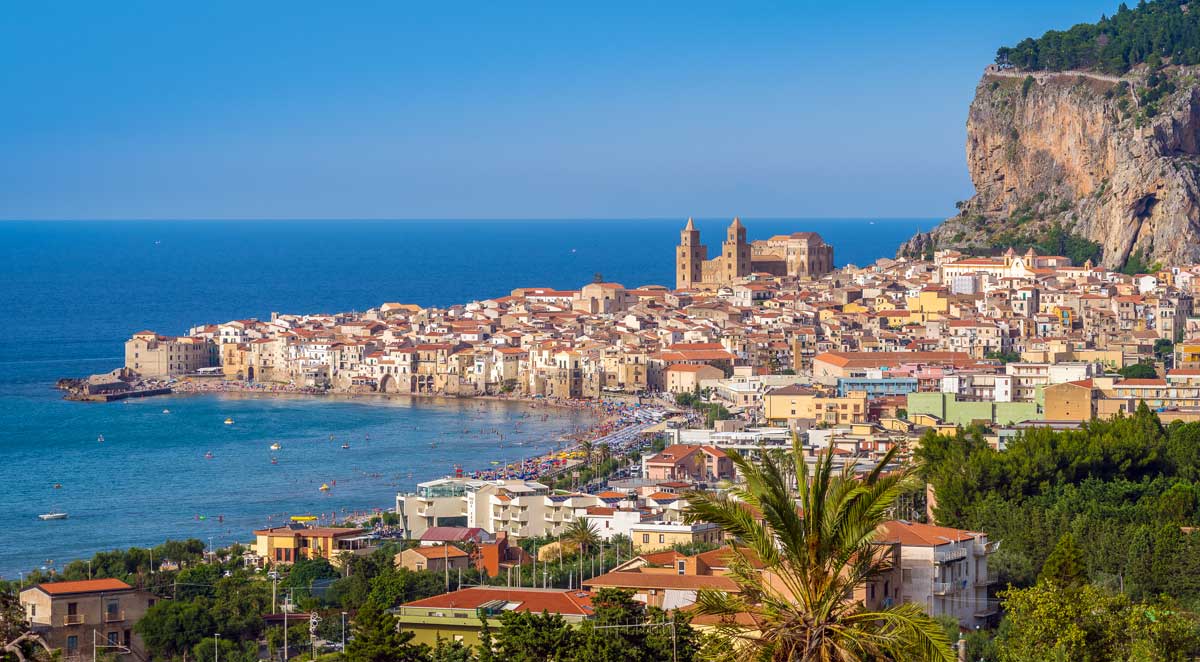 Cefalu is a seaside town on the island of Sicily, famous for its old and extremely well-preserved Byzantine mosaics that can be found in its Norman cathedral, dating back to the 12th century.
Aside from its rich history, the town also has one of the best beaches on the island: located right at the base of the old historic town, the long and sandy Cefalu beach is a perfect place to relax and enjoy a refreshing swim.
08. Camogli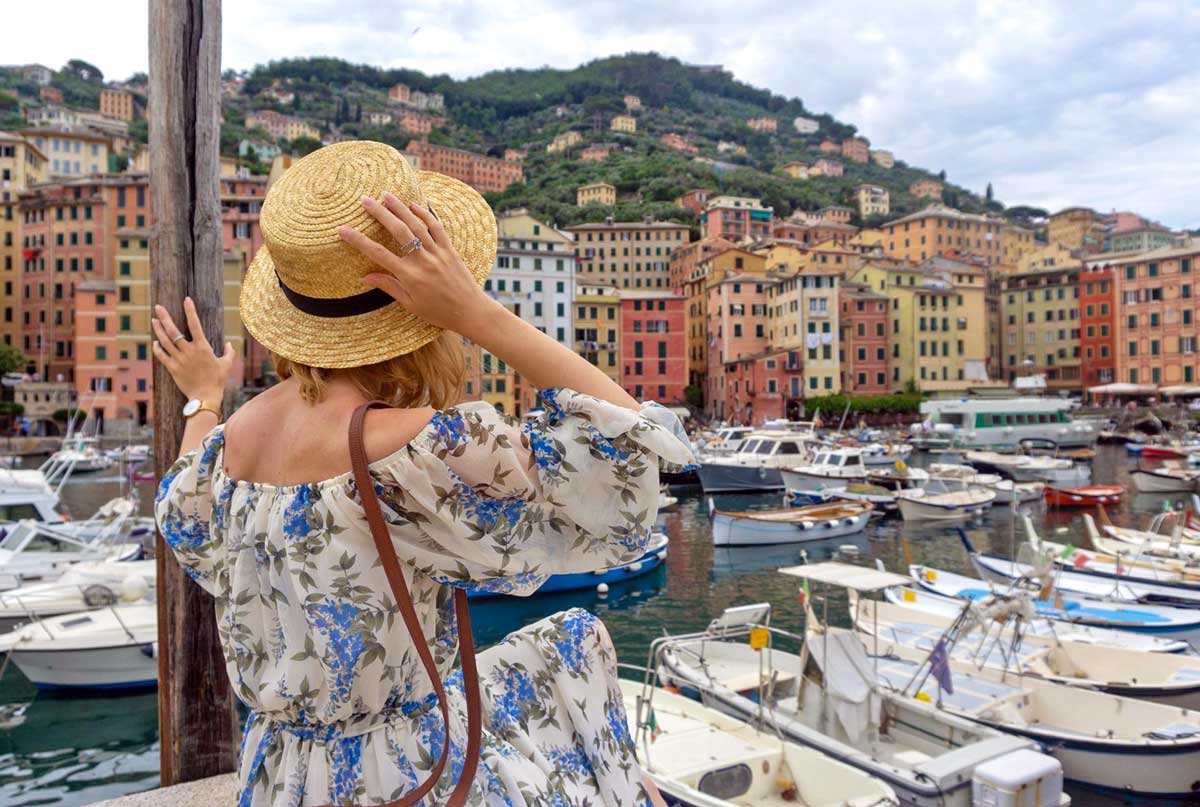 Camogli is a picturesque coastal fishing village in the Liguria region. Despite its obvious charm, it remained a bit under the radar, since it is often overshadowed by the more popular Cinque Terre and Portofino.
However, Camogli is well worth a trip if you are visiting Liguria for a few days. You'll find here a long, wide pebbled beach, many restaurants serving delicious food, typical Italian colorful houses, and several beautiful trails to work a sweat.
09. Salerno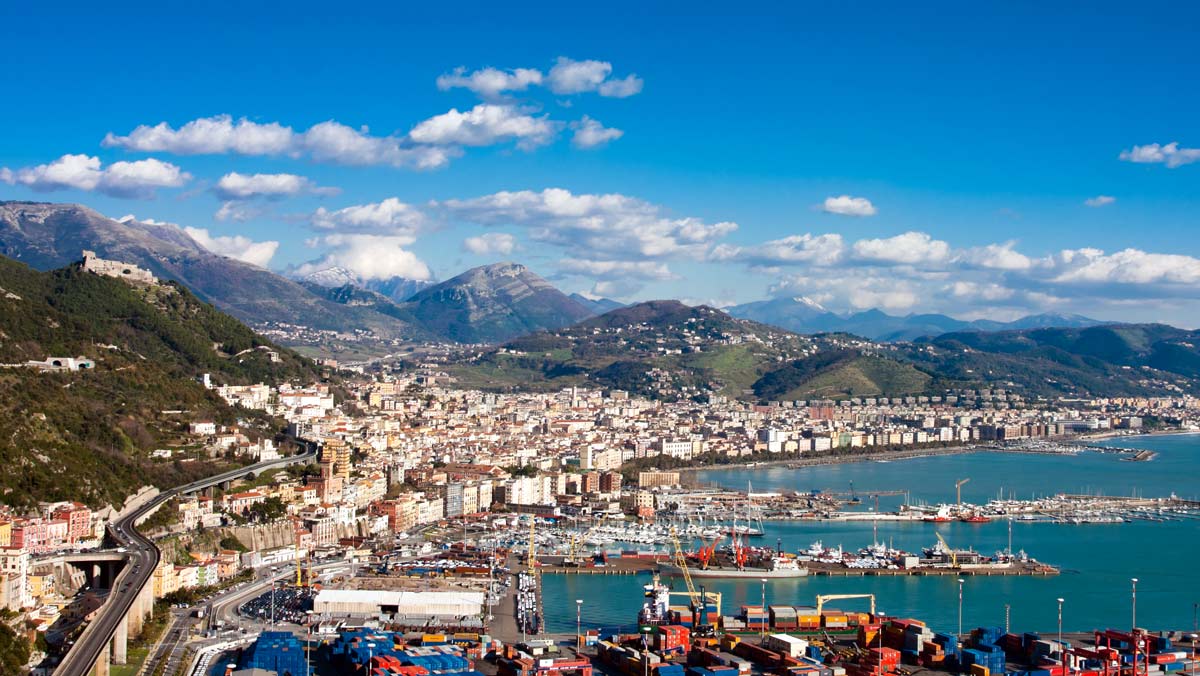 Salerno is a port town located at one of the ends of the famous Amalfi coast. Less glitzy than other popular destinations along this seashore, Salerno still has its own authentic charm and appeal and is well worth a visit.
The town also makes for a great and convenient base from which to visit the rest of the Amalfi coast hotspots as it's easily navigable, less crowded, and more affordable.
10. Ravello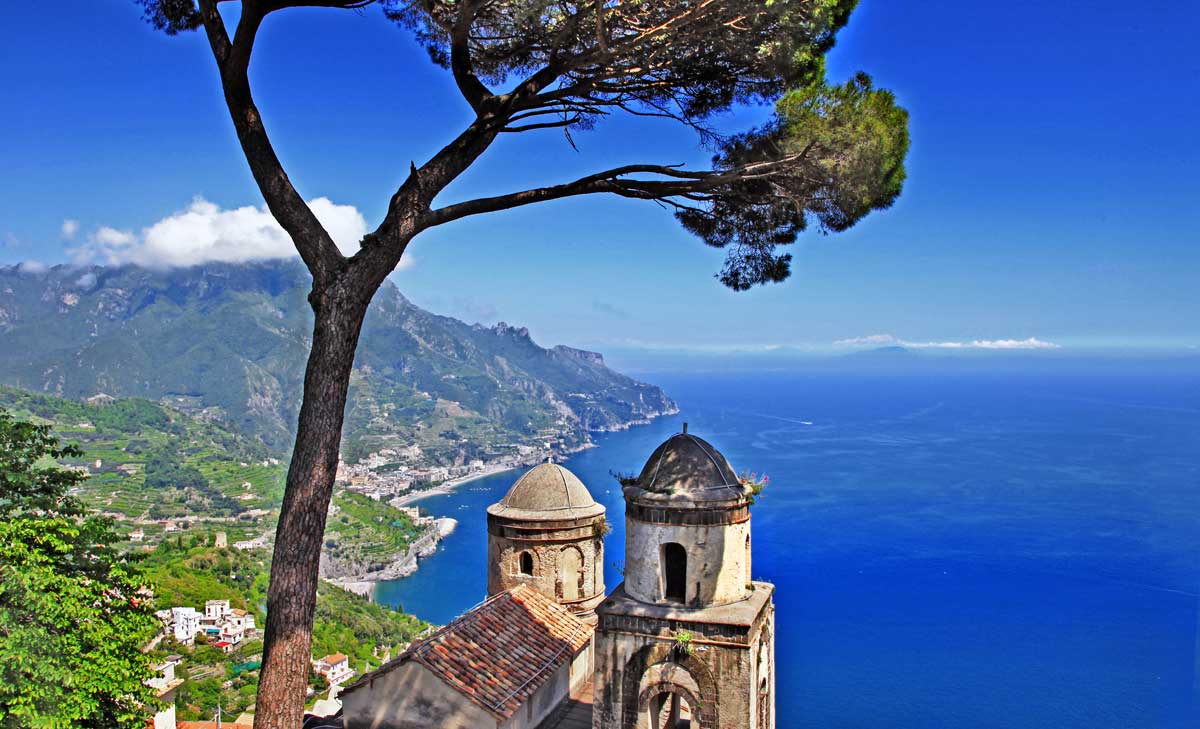 Ravello is a small, yet charming resort town along the fabulous Amalfi coast. One of the best-hidden gems of the region, Ravello is located at the top of a hill, overlooking the beautiful Tyrrhenian sea.
A visit to this lovely picturesque town should include both Villa Cimbrone and Villa Rufolo.
11. Cagliari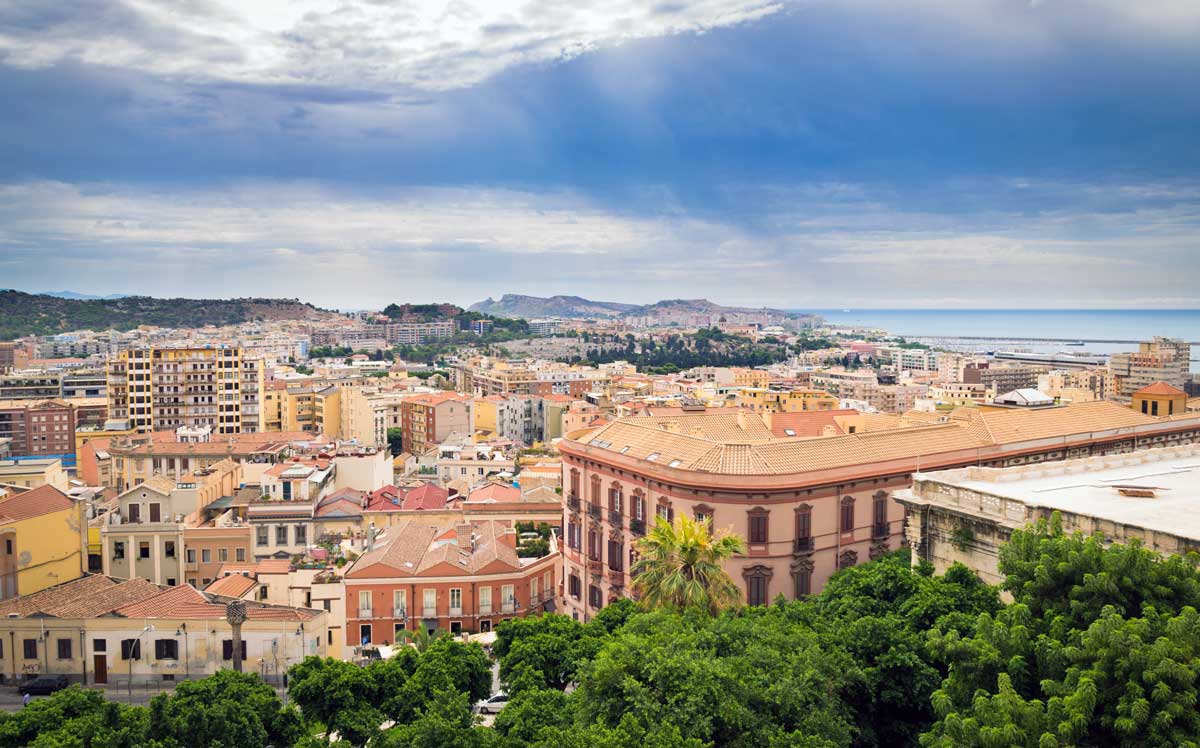 Cagliari is not only the capital of Sardina but also a great destination to visit all year round.
Rich in history, featuring a mix of architectural styles, and boasting stunning views of the Mediterranean sea due to its privileged position on a hillside, it can fulfill the sightseeing wishes of many travelers.
The historic center of Cagliari is separated into 4 districts: Castello, Villanova, Stampace, and Marina. Out of them, Castello in particular is very beautiful and a must-see.
12. Vernazza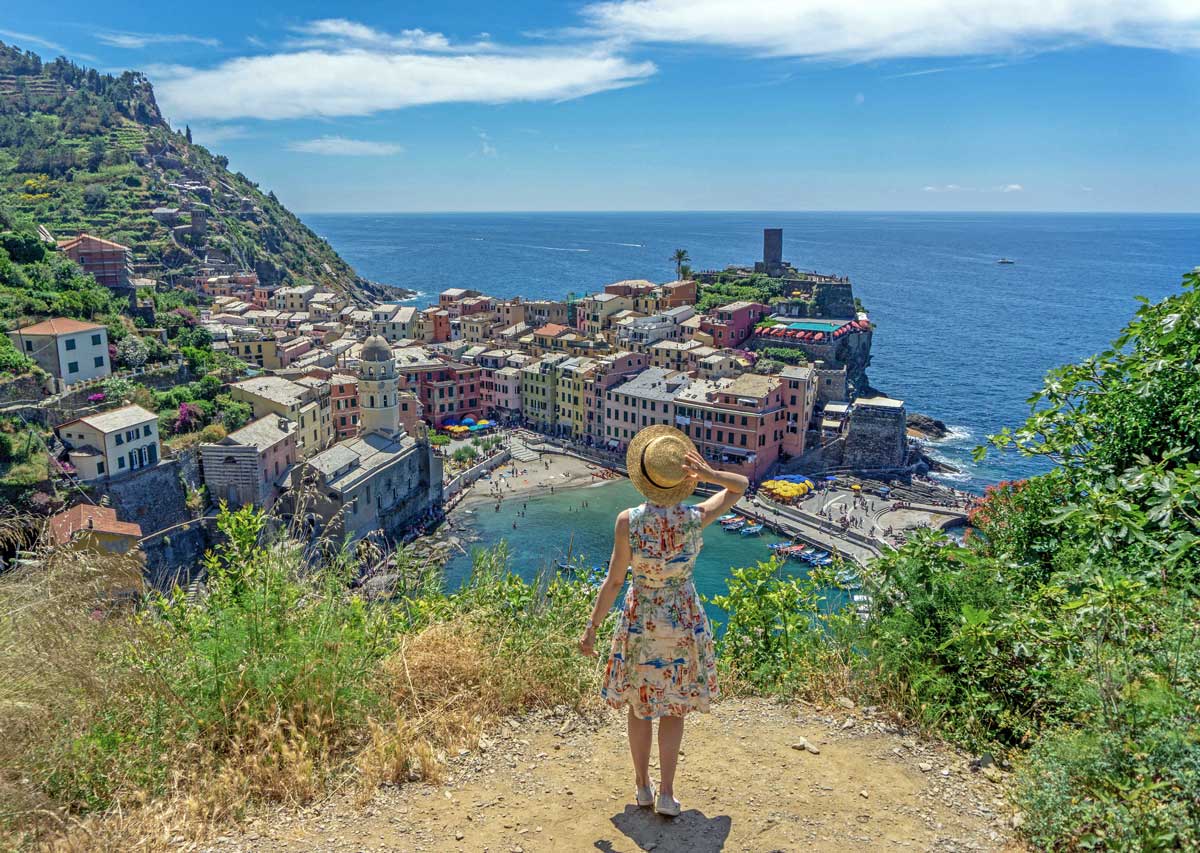 Dubbed by many as the prettiest (and I kinda see where they're coming from, but I still liked Manarola a bit more) Cinque Terre village, Vernazza is a must-visit destination on the Ligurian coast.
Its small, colorful harbor is extremely picturesque and it even has a tiny beach. However, the best views of the village can be enjoyed from the trail connecting it to Monterosso a Mare.
Just know that in order to be able to reach this viewpoint, you'll need the Cinque Terre Trekking Card, since it is located after the booth where they check for it.
13. Atrani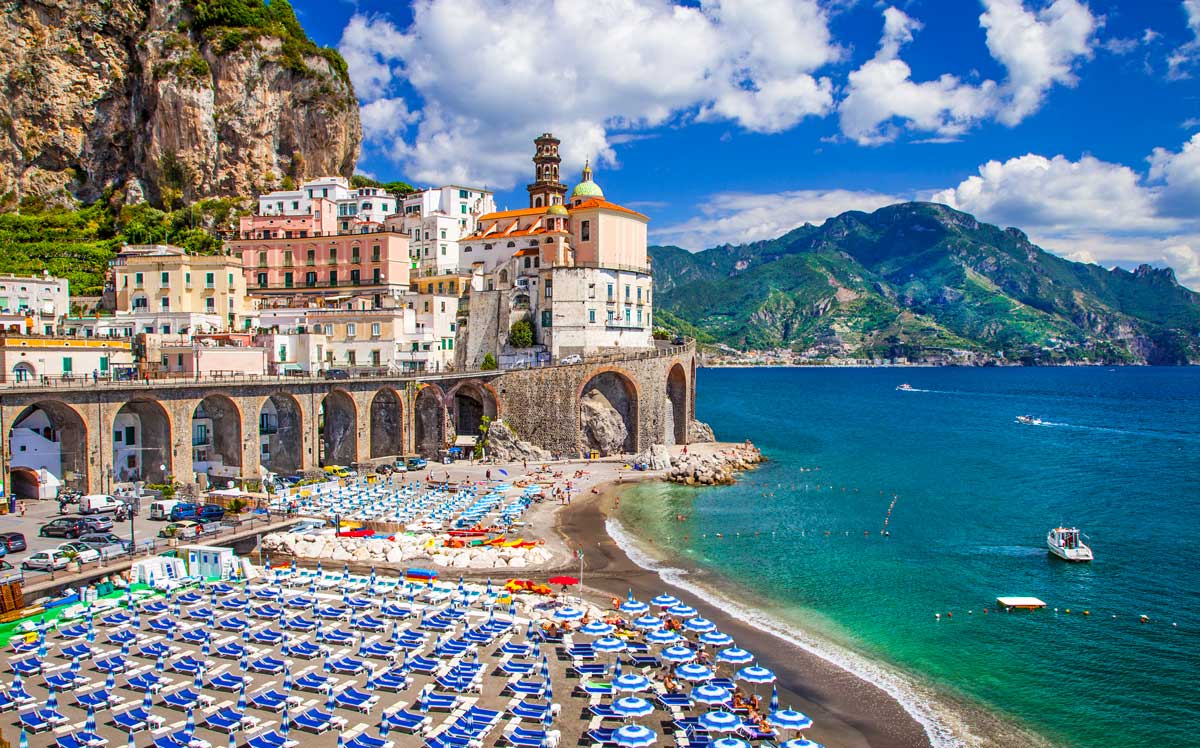 Another Amalfi coast hidden gem, the charming Atrani is located only a few minutes away by car from the Amalfi town itself.
Despite its small size, Atrani seems to have it all: great beaches, amazing views, colorful Italian houses, and fewer crowds. So make sure to add it to your future Amalfi itinerary.
14. Tropea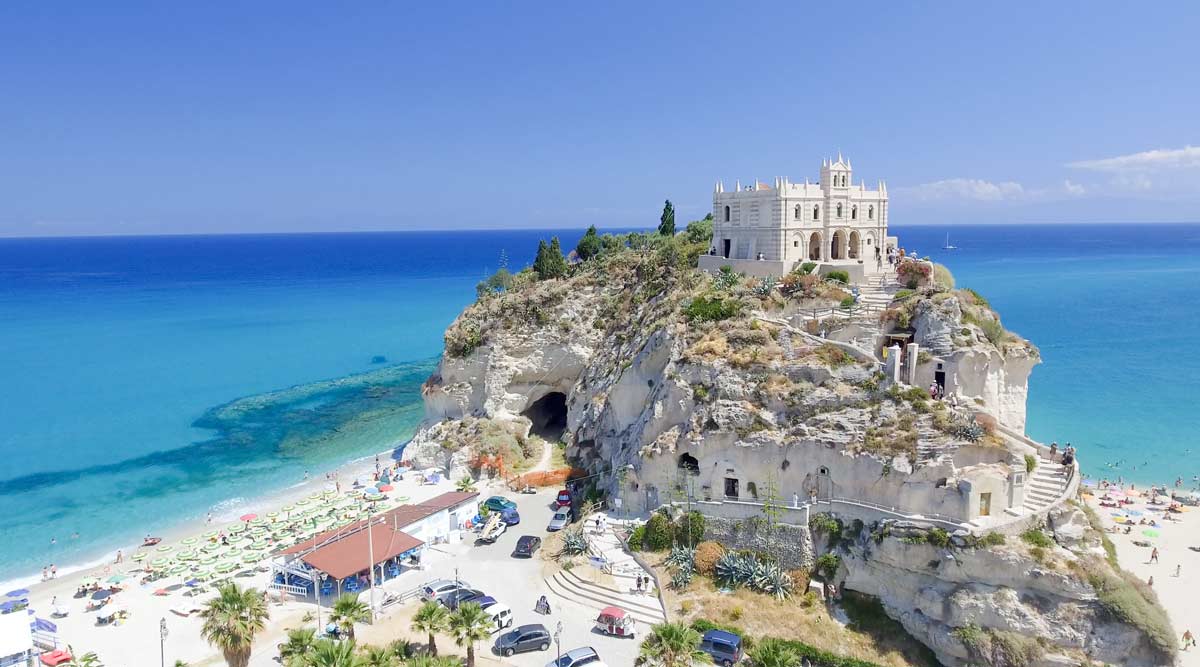 Tropea is a beautiful coastal town on the east shore of Calabria. It is most known for its picturesque historical center perched on high cliffs above the Tyrrhenian sea and its long, sandy beaches.
One of the most iconic views in Tropea is that of Santa Maria dell'Isola a Benedictine monastery from the 6th century, located high on a cliff, with the sea as a background.
15. Monterosso a Mare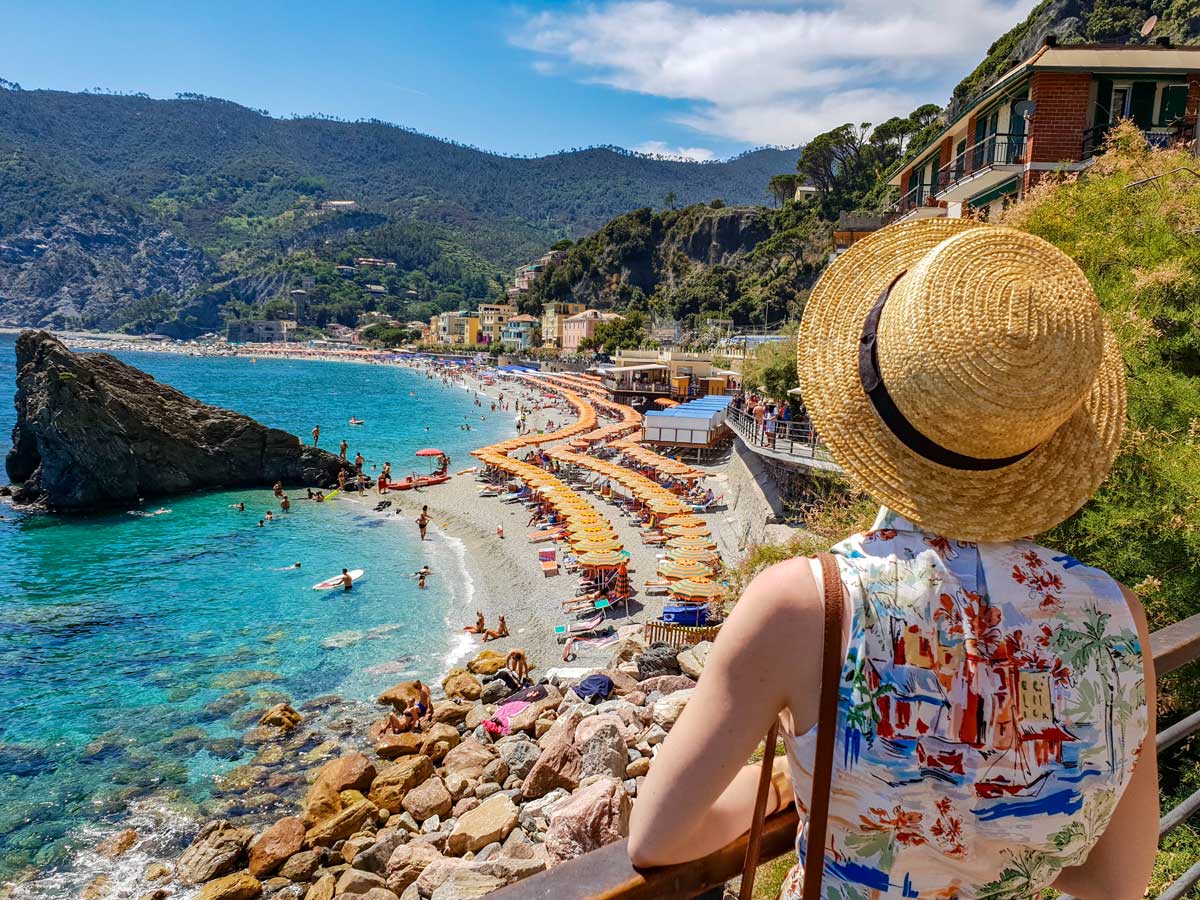 Monterosso a Mare is the largest out of the villages that form Cinque Terre and the only one with a decently sized beach.
It is connected to Vernazza by a scenic and popular trail that I really recommend you do as early in the morning as possible during the hot summer months. Just trust me on this. Also, don't forget to bring water with you!
16. Sperlonga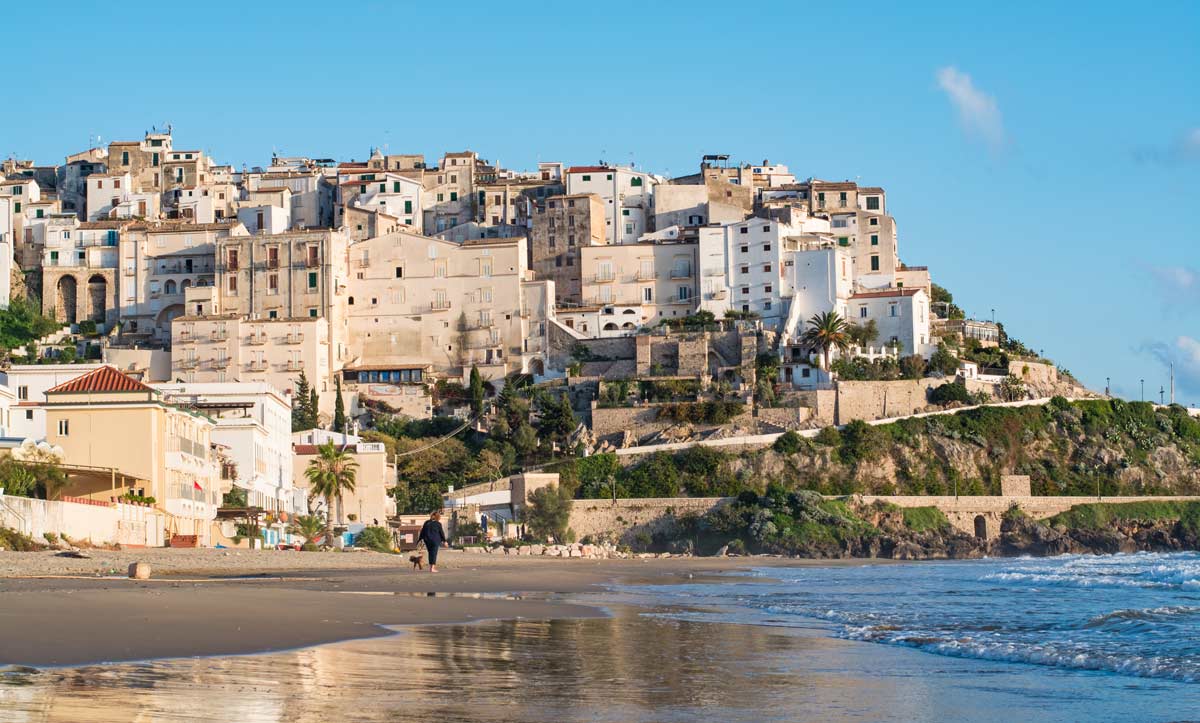 Sperlonga is a small town in the province of Latina, sitting on top of a rocky promontory. Since it's located somewhat halfway between Rome and Naples, it makes for a good day trip from either city.
Sperlonga has two fairly large beaches, a charming old town where you can find plenty of restaurants, bars and cafes, and some ancient artifacts (history buffs shouldn't miss visiting the ruins of Emperor Tiberius's Villa and the Sperlonga archaeological museum).
17. Amalfi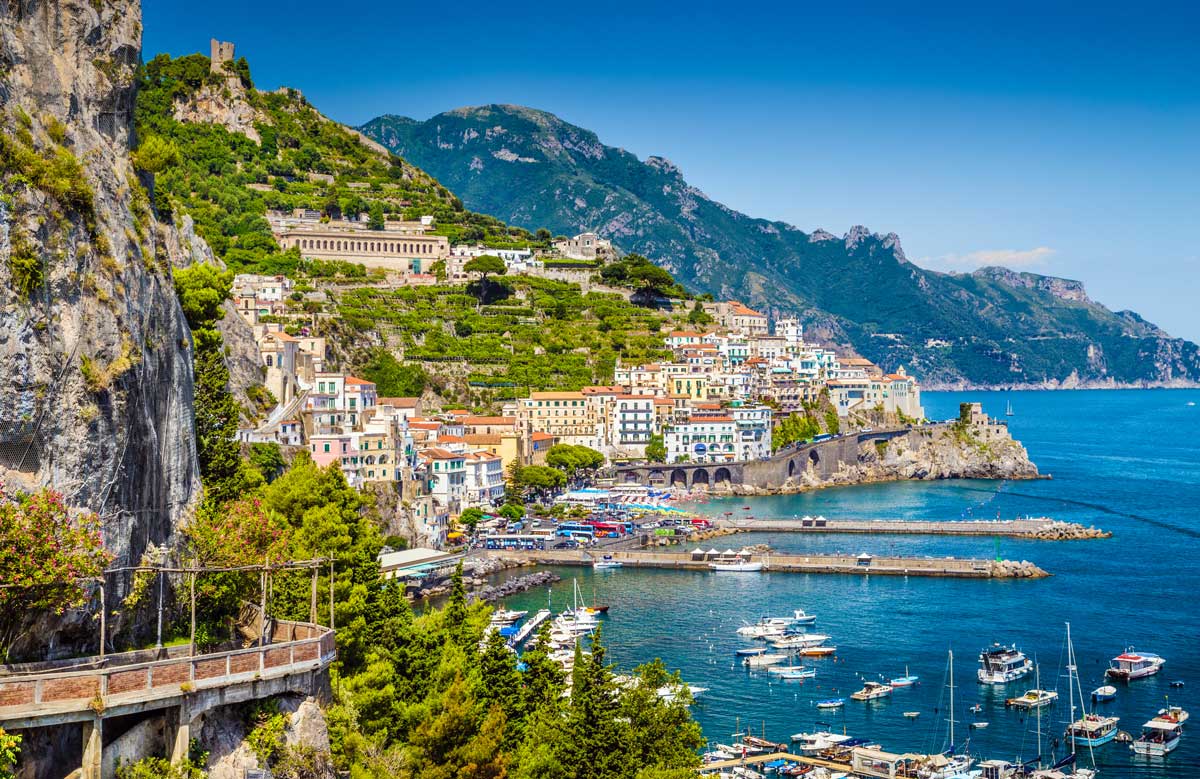 Amalfi is the town after which the entire coast got its name, so we know from the start that it's a special place. Having the typical 'vertical' look of the area, colorful Amalfi offers stunning views of the Mediterranean Sea and the surrounding mountains.
Not only is it a scenic location, but it's also rich in history: it was one of the 4 Maritime Republics of Italy (city-states with large fleets that controlled the trading on the Mediterranean Sea).
18. Portovenere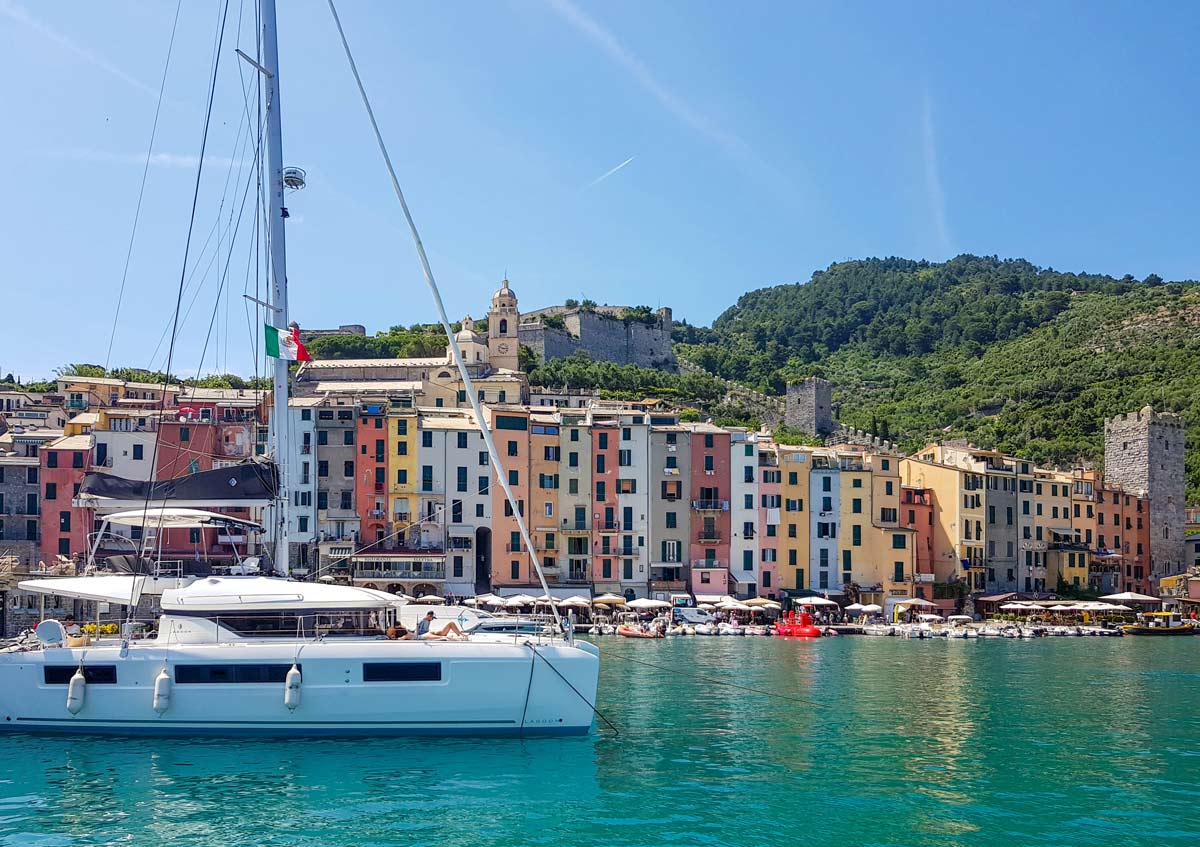 Widely regarded as the 6th unofficial Terre, Portovenere is a colorful small village in the beautiful Liguria region.
You can visit it either by hopping on one of the boats that connect Levanto and La Spezia (those also stop in the Cinque Terre villages) or taking a direct boat trip from La Spezia.
I recommend the 2nd option, as it will allow you to explore the village at a slower pace.
19. Castelsardo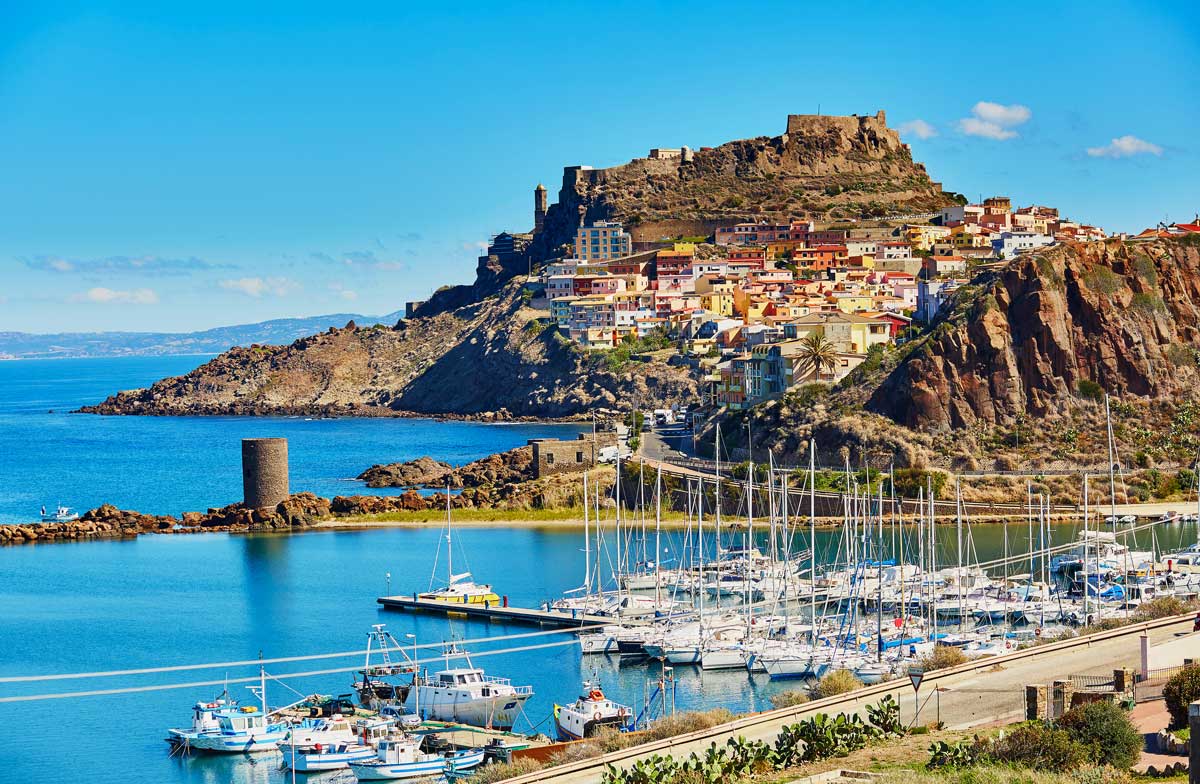 Castelsardo is a small, yet picturesque coastal town located in northern Sardinia, overlooking the Asinara Gulf. It sits perched on a hillside and has typical colorful Italian architecture.
If you visit, make sure you climb up to Castello dei Doria medieval castle, the main attraction of the town, from where you can enjoy amazing views in every direction. Trust me, it's well worth the effort.
20. Vietri sul Mare
Another Amalfi coast gem, Vietri sul Mare is a charming little town, located fairly close to Salerno. While it is mostly known for its beautiful ceramic artwork, the town itself is also really pretty.
In Vietri sul Mare there are narrow streets to explore, amazing sea views to enjoy, and delicious food to eat. And it's not as crowded as other Amalfi hotspots. So make sure you add this little town to your Italy bucket list!
Best coastal towns in Italy: Wrap up
I hope my list of the 20 most beautiful coastal towns and villages in Italy inspired you to plan your next vacation. And don't forget to check out my other Italy blog posts, before your trip there!
Happy travels~
---
YOU MIGHT ALSO LIKE