Visit the Christmas markets in Stockholm
Christmas markets have become increasingly popular in the last few years and many towns in Europe hold at least one such fair before the holidays.
In this travel guide, we will have a look at the Christmas markets in Stockholm and I will give you all the info you need for a merry city break or even a longer vacation in the Swedish capital!
Disclosure: Some of the links in this post are affiliate links. If you click on them and make a purchase, I may receive a commission at no extra cost to you. Check my full disclaimer here.
Best Stockholm Christmas markets
There are so many traditional Christmas market destinations in Europe, that it's actually hard to choose which one to visit. However, if you also want to see snow during your trip, then you can narrow down the search quite a bit, depending on the dates you plan to visit a Christmas fair.
The rule is generally simple: the northern you go, the higher the chances for snow. So, if you want to experience a snowy Christmas market, Stockholm could be a great option.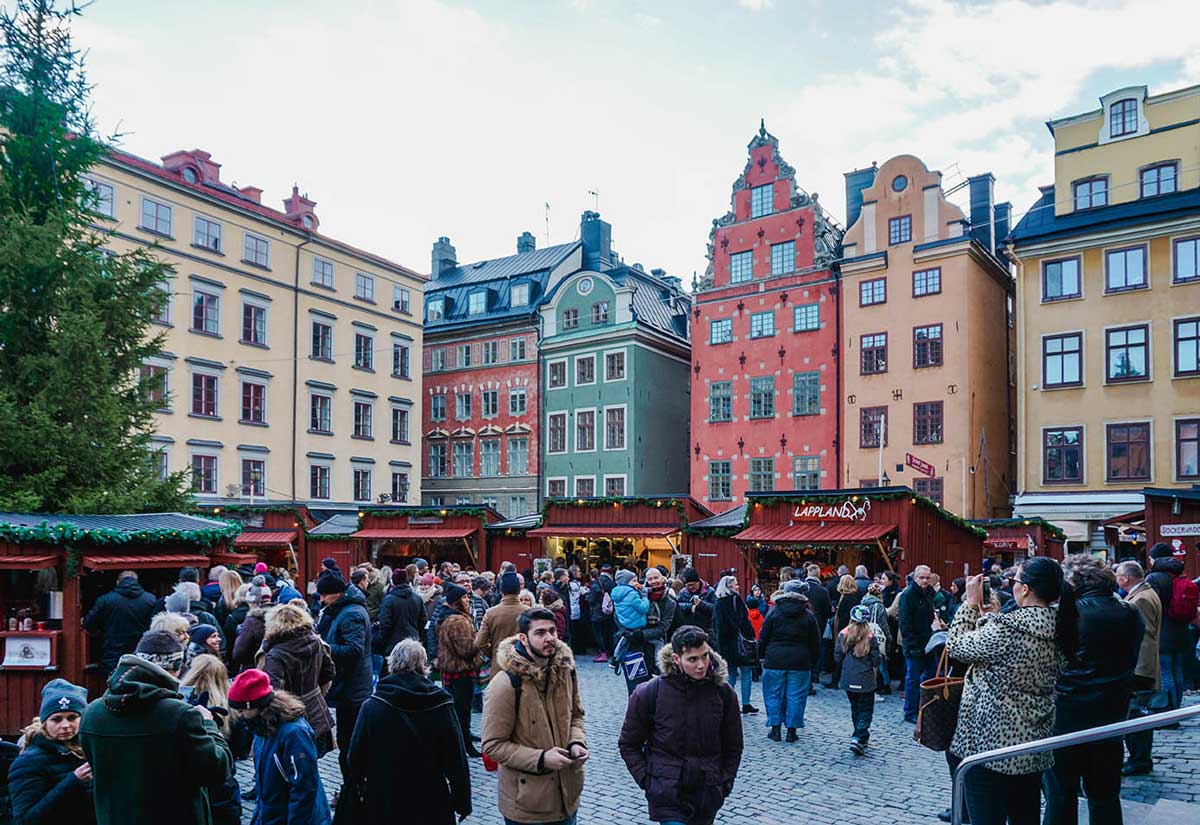 Disclosure: Some of the links in this post are affiliate links. If you click on them and make a purchase, I may receive a commission at no extra cost to you. Check my full disclaimer here.
Old Town Christmas Market (Stortorget Christmas market)
Dating from the Middle ages this fair is rather small, but it is one of the most visited since it takes place in Gamla Stan, in the iconic Stortorget square.
Among the historic buildings of the Old Town, you will find stalls that sell everything from traditional Swedish sweets to Christmas decorations and glogg, which is the Swedish version of mulled wine.
The fair is often nominated as one of the best Christmas markets in Europe.
Stortorget Christmas market usually opens up at the end of November and lasts until close to Christmas. It is the longest-running Christmas market in Stockholm. Check this website for the current dates.
Skansen Christmas market
The Christmas fair at Skansen open-air museum has been a yearly tradition since 1903. The historical houses and farmsteads on the museum's premises are decorated for the holidays, bonfires are lit and Christmas tables are set, giving off a very cheerful and traditional vibe.
Here you can buy handmade crafts, Christmas decor, homemade candles, food and sweets (traditional sausages, cheeses, smoked turkey, sugared almonds, marzipan, jams and marmalades, candy, etc) as well as traditional glogg and many more things.
Skansen Christmas Market is open Friday, Saturday, and Sunday from the end of November to the middle of December (check the calendar on their official website for the actual dates). You will need an admission ticket to the museum to visit this traditional Christmas market.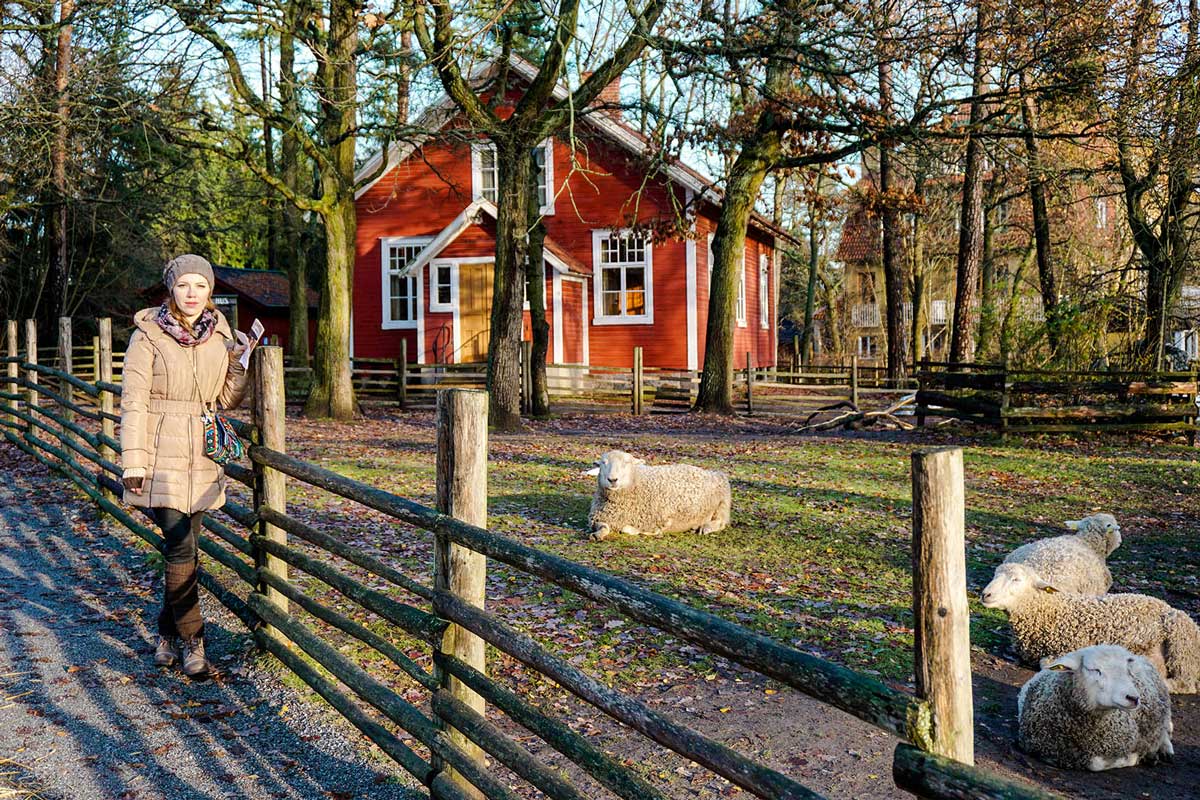 The Christmas fair at the Royal Court Stables
Unlike the other Stockholm Christmas markets, the fair at the Royal Court Stables takes place for only a few days, usually at the end of November (click here for the current dates).
It is a great place to buy Christmas presents for your loved ones, as well as to eat traditional Swedish delicacies.
Christmas fair at Taxinge Castle
Sweden's largest Christmas fair is at Sörmland's Taxinge Castle, about an hour away from Stockholm. If you plan a visit, my top tip is to try and arrive here early.
You'll need plenty of time to wander among dozens of stalls filled with Christmas decorations and crafts, warm drinks (glogg included), as well as seasonal delicacies.
This Christmas market usually opens a bit earlier than the others, around mid-November.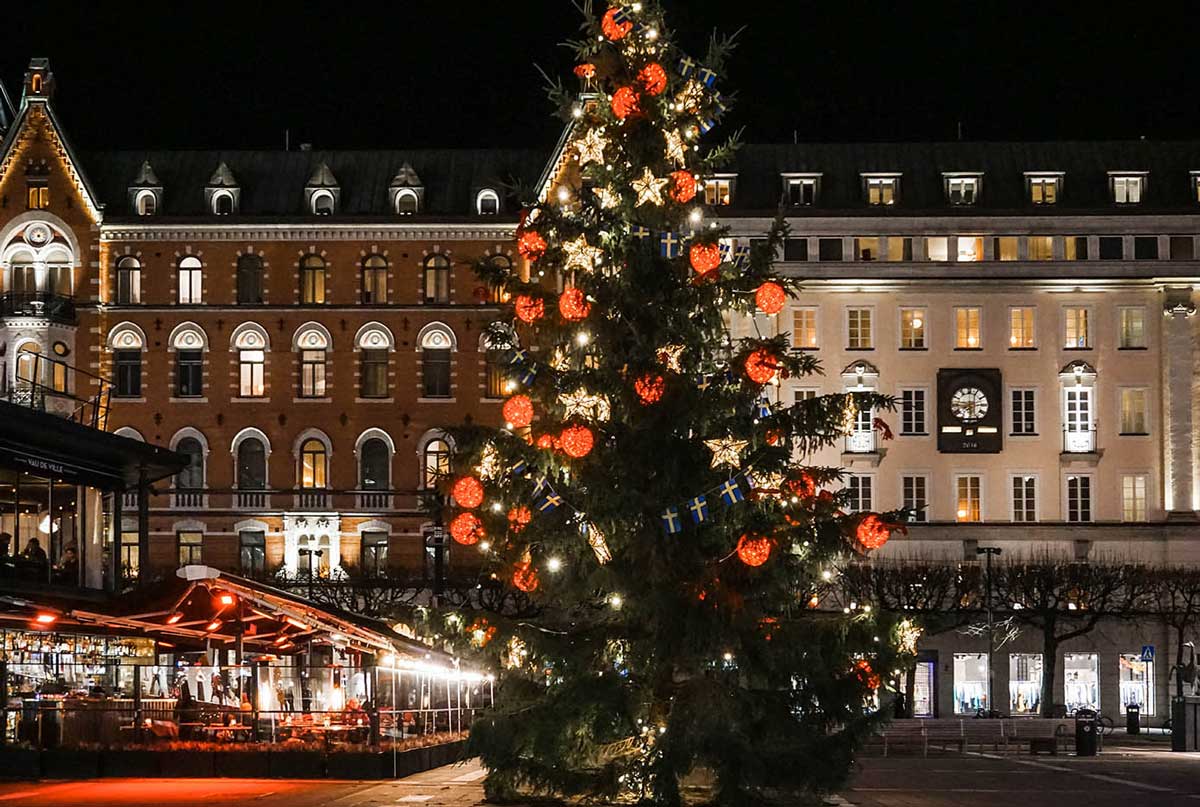 The Christmas market at Drottningholm Castle
Drottningholm Castle is an architectural jewel dating back to the late 16th century and the official residence of the Swedish royal family since 1981.
The magnificent residence usually opens its gates for the annual Christmas fair during the weekend of the 2nd advent week. If you are lucky enough to catch some snow during that time, you're guaranteed a fairytale-like experience.
The royal palace is also open during the fair, so don't miss the chance to visit its beautifully decorated rooms or join a guided tour. It's one of the most famous landmarks in Sweden after all.
Go City All-Inclusive Pass
Save money during your visit to Stockholm with the Go City All-Inclusive Pass, which includes over 45 attractions and activities. You can plan your itinerary at your own pace and choose between one, two, three, or five-day passes.
Must do things if you visit the Christmas markets in Stockholm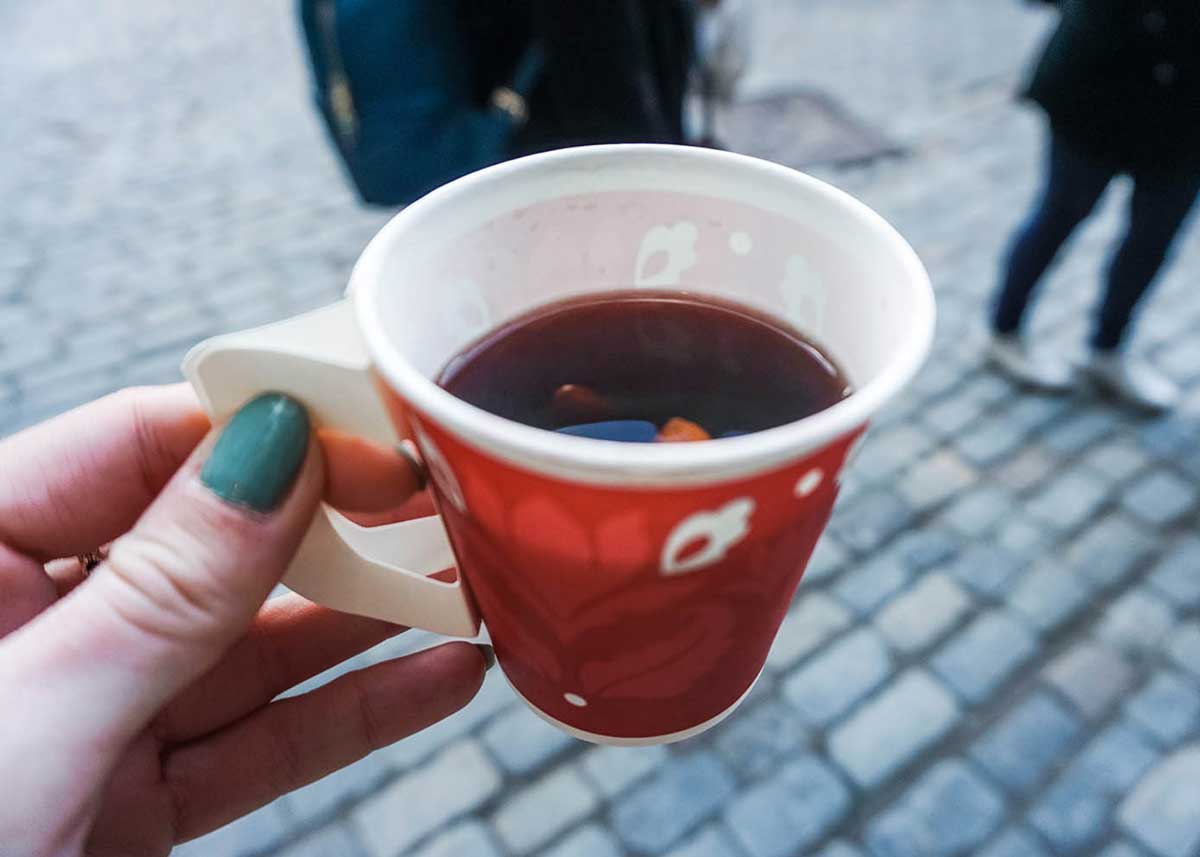 1. Keep yourself warm by drinking glogg
Glogg is the Swedish version of mulled wine, but not exactly the same thing, as different spices are used and almonds and raisins are almost always placed at the bottom of the mug before the beverage is added. Besides, glogg is not always made with wine since recipes vary widely.
There are variations commonly made with spirits (instead of wine), such as brandy or cognac. There are also non-alcoholic versions made with fruits or berry juice.
The most common spices in glögg are cloves, cinnamon, cardamom, ginger, citrus peel from oranges or lemons, raisins, and almonds.
2. Try the Christmas ham or julskinka
This is one of the most popular foods around Christmas time. Typically made with a breadcrumb and mustard crust, the ham is usually served cold with various mustards.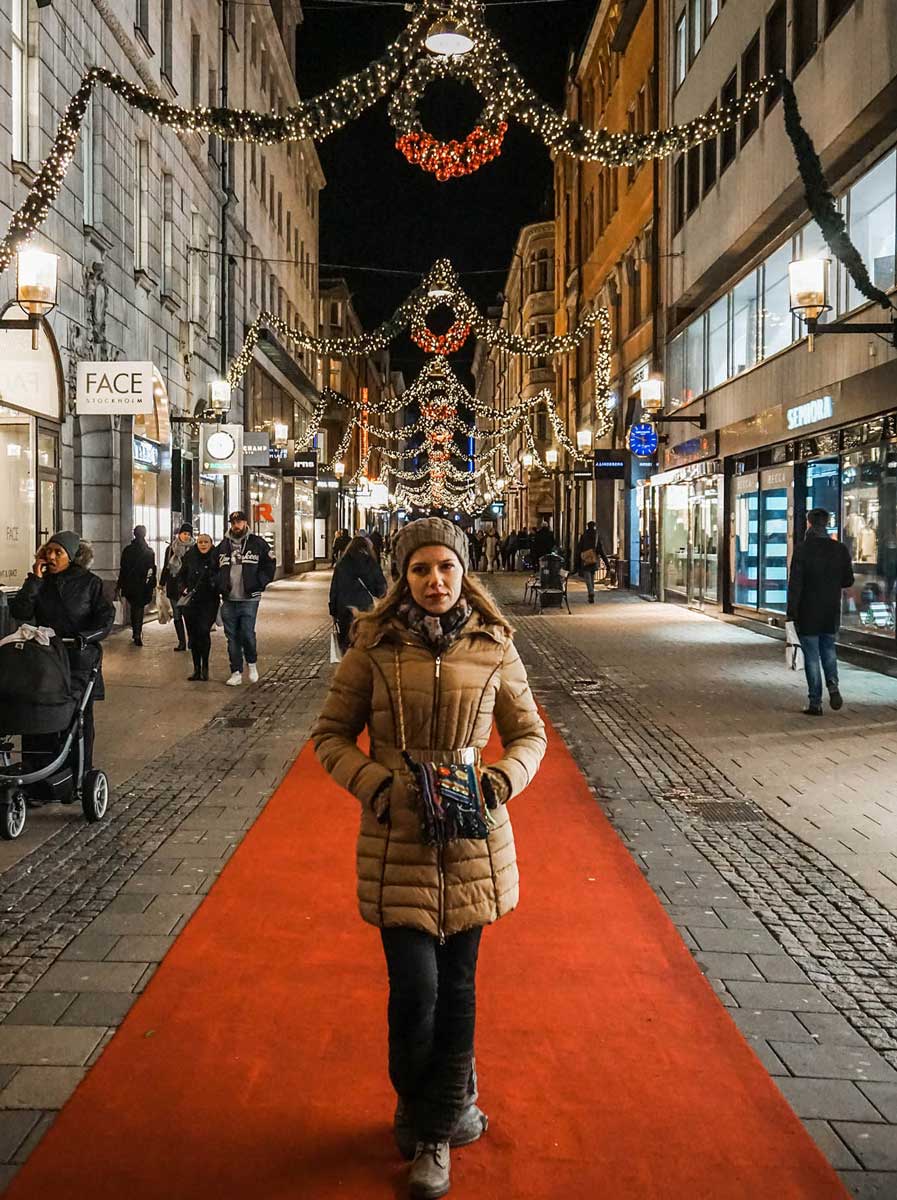 3. Enjoy the Christmas decorations throughout the town
Stockholm takes holiday decorations very seriously and the city is dotted with beautiful festive lights and decor during the Christmas season.
Every year stockholmsjul.se is in charge of decorating the Scandinavian capital with thousands of led light bulbs that light up the sky starting mid-November. They even put up a map of the light displays on their website. You can check it out here.
TOP TIP: stop by NK Inredning department store and admire its unique (and lively!) Christmas window displays.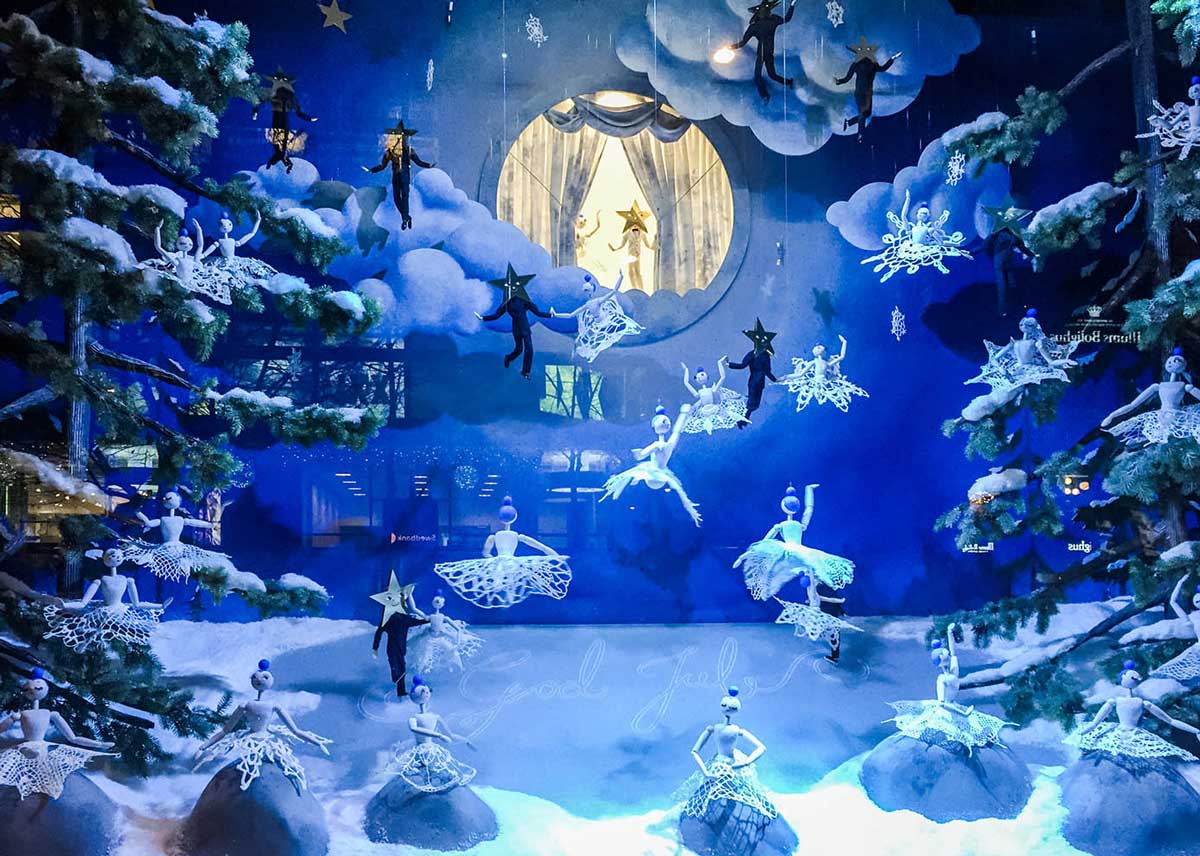 4. Try traditional Swedish Christmas Biscuits (pepparkakor)
Pepparkakor are traditional biscuits flavored with cinnamon and ginger, that get baked by hundreds in most Swedish houses. Even though they are made year-round, they are especially popular during the holiday season.
You'll notice that coffee and glogg usually come with one or two pepparkakor aside.
5. Go ice-skating at Kungstradgarden
The ice rink at Kungstradgarden is usually open from 9 AM to 9 PM, and the atmosphere there is very festive with all the decorations and Christmas music in the background.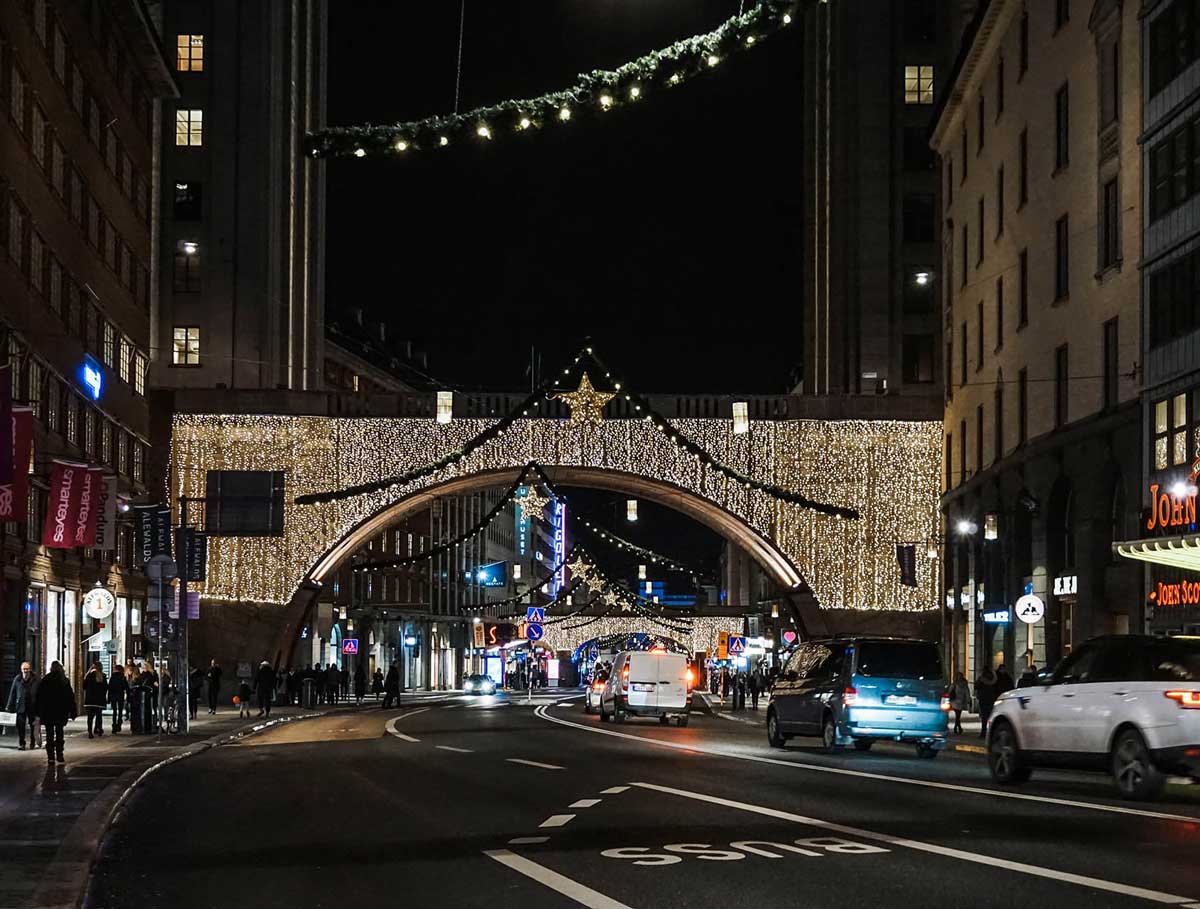 6. Attend a Lucia procession
If you are in Stockholm on December 13 you will have the chance of witnessing Lucia (Queen of Light) celebrations at various places, such as churches, town halls, and even restaurants (as well as on TV and radio).
As part of the Swedish Christmas traditions, each procession starts with a girl who will act like a lady of light or Lucia, dressed in white clothes and wearing a crown of candles on her head.
She is trailed by handmaidens, also dressed in white and carrying candles, star boys with paper cone hats and star-adorned sticks, and gingerbread men or Christmas elves carrying lanterns. The whole procession is singing traditional songs.
7. Eat the famous Swedish meatballs (kottbullar)
These really need no introduction. The meatballs are often served with sour cream, red onion, and chives.
8. Make your own Christmas decorations
At the Skansen Christmas market, you can find several workshops that you can join during which you'll learn how to make Christmas decorations. It can be a great activity to do, especially if you're traveling with kids.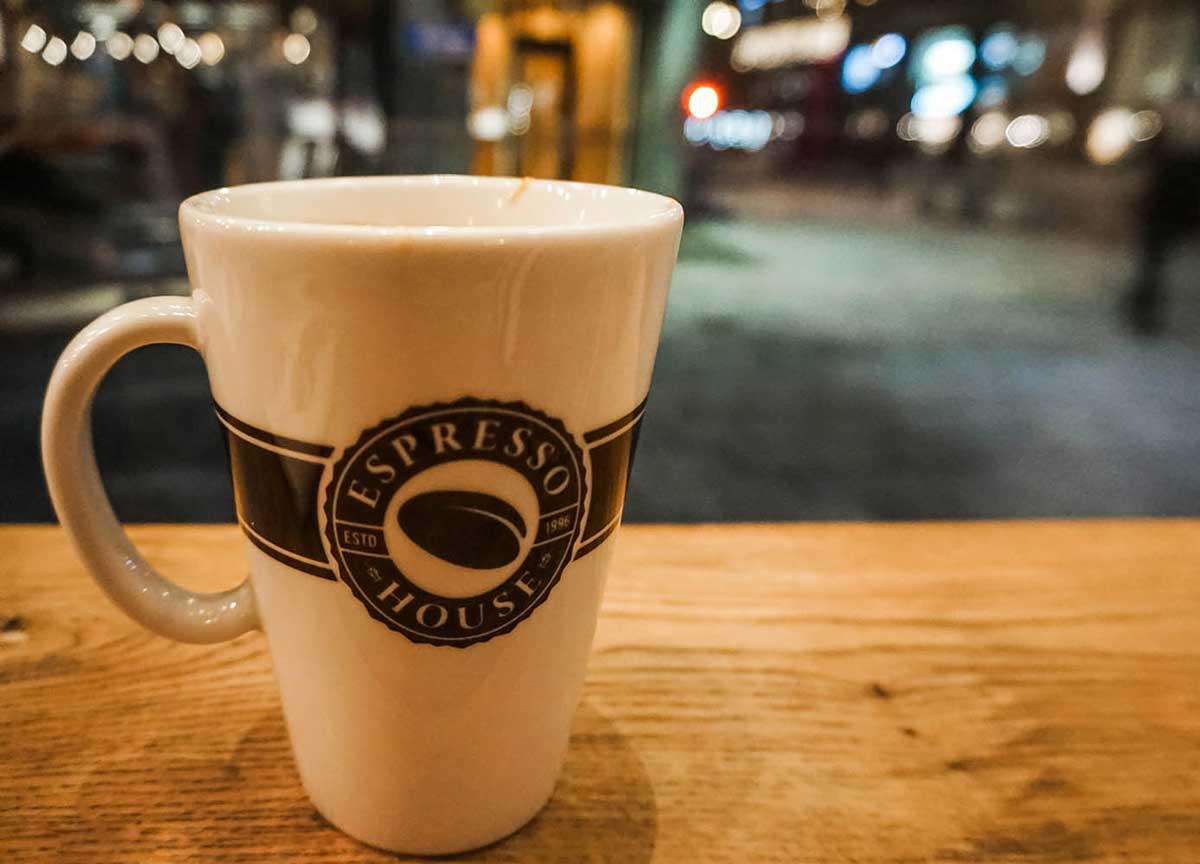 9. Stop for fika
This is not something you can only do around the holidays, but people-watching from the inside of a chic establishment with a warm cup of seasonal-themed coffee in hand and some biscuits or cake aside sounds super cozy. Besides, you cannot visit Sweden and not have fika!
Fika is usually translated as "a coffee and cake break", but in reality, it is much more than that. It is a concept, a state of mind, an attitude; It's about making time to spend with family, friends, or coworkers and it is very much ingrained into the Swedish culture.
Extra useful info
Currency: SEK
Best time to visit the Stockholm Christmas Markets: From the end of November to mid-December
Daylight: Since Sweden is a Nordic country, daylight will be limited around December, so expect pitch-black darkness after 4 PM. But that's actually for the best, as you can admire the Christmas lights for longer.
---
Hope this travel guide on the Christmas markets in Stockholm as well as what not to miss doing during a visit there is both inspiring and helpful!
Merry travels~
---
MORE INFO ABOUT SWEDEN
YOU MAY ALSO LIKE