Best things to do in Copenhagen Denmark
Known as one of the happiest cities in the world, Copenhagen is a vibrant city that seems to have a bit of everything: colorful houses, both modern and historic buildings, good public transportation, delicious food, and more.
And if this simple phrase already sparked your interest, you might wonder what are the major attractions as well as the best places to visit in the Danish capital. Don't worry, as the title already gave it away, I got you covered by compiling a list of 20 top things to do in Copenhagen.
But first, let's see when it's the best time to visit the city.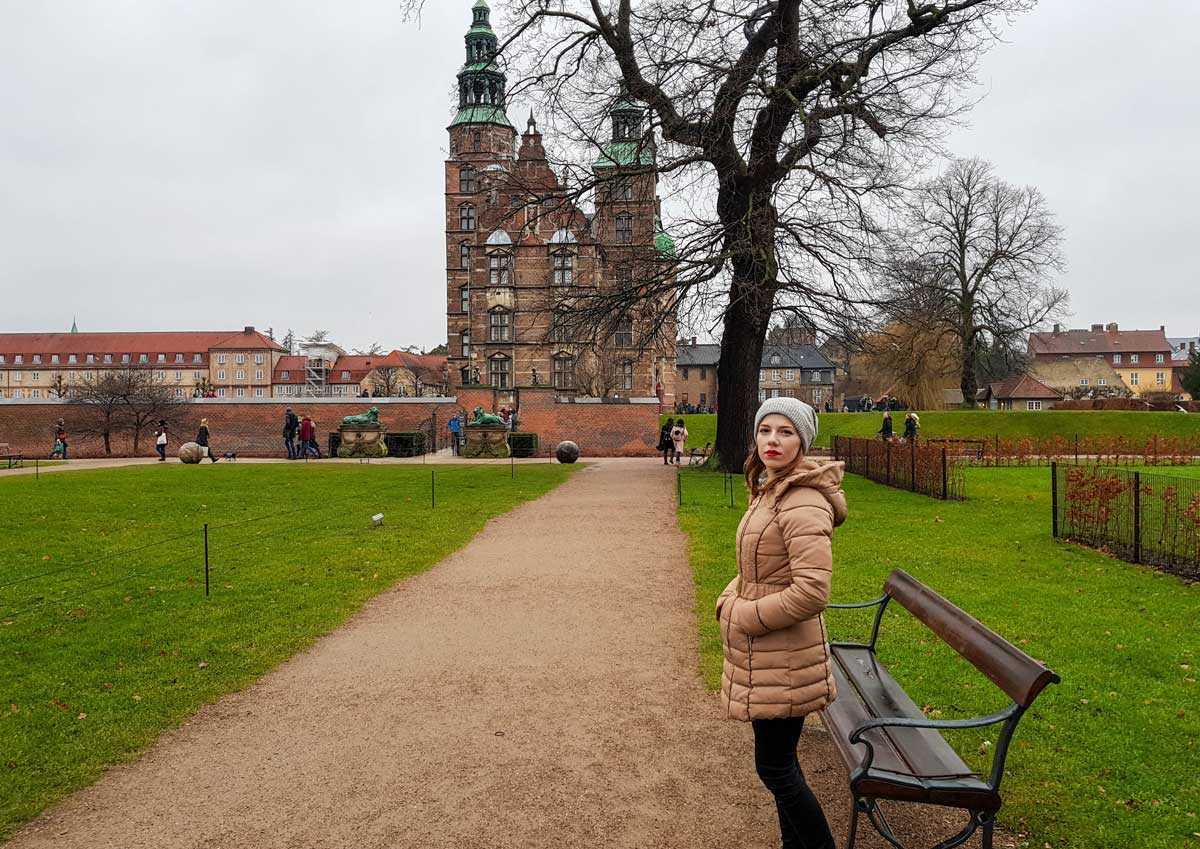 Best time to visit Copenhagen
The best time to visit Copenhagen is in summer when the weather is warm and the days are long. However this period also attracts larger crowds, so if you want to avoid them you might want to opt for spring instead when the weather is still pleasant, but there aren't as many tourists.
Winter is generally cold and windy, with rain and/or snow and the days are pretty short. I actually visited it around New Year and I can confirm all these: it was pretty cold and it also drizzled quite often.
But what bothered me the most was the fact that the sun went down before 4 PM. Not ideally when you have a long list of things to see :)).
How many days to spend in Copenhagen?
Spending at least 3 days in the city should be sufficient to cover most of the things I listed in this article. Some will take more time (for example Tivoli) while others will be super quick (like seeing the Little Mermaid statue).
And depending on your preferences, chances are you will not want to check out every place anyway, that's why I believe 3 days is a good starting point for most itineraries.
However, you can also see the main attractions in just 2 days, if Copenhagen is one of the stops on a longer trip. Just prioritize well.
Disclosure: Some of the links in this post are affiliate links. If you click on them and make a purchase, I may receive a commission at no extra cost to you. Check my full disclaimer here.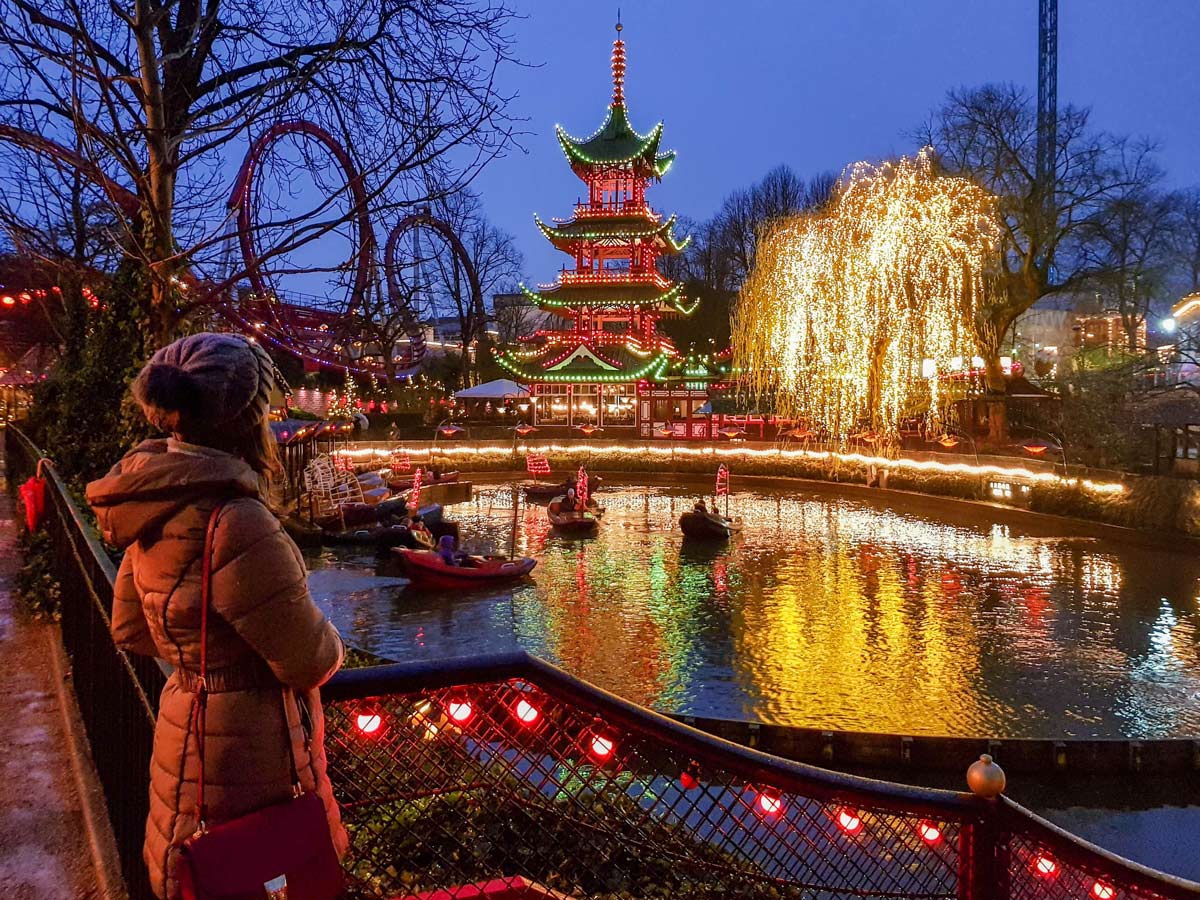 Where to stay in Copenhagen
Finding accommodation in Copenhagen can be tricky because let's face it, Denmark is not exactly a cheap country, quite the opposite – I remember I found Sweden very decently priced, after visiting Copenhagen and I think this says a lot :)).
So I did a bit of the heavy work and compiled a list with several accommodation options, that will fit most budgets:
20 best things to do in Copenhagen Denmark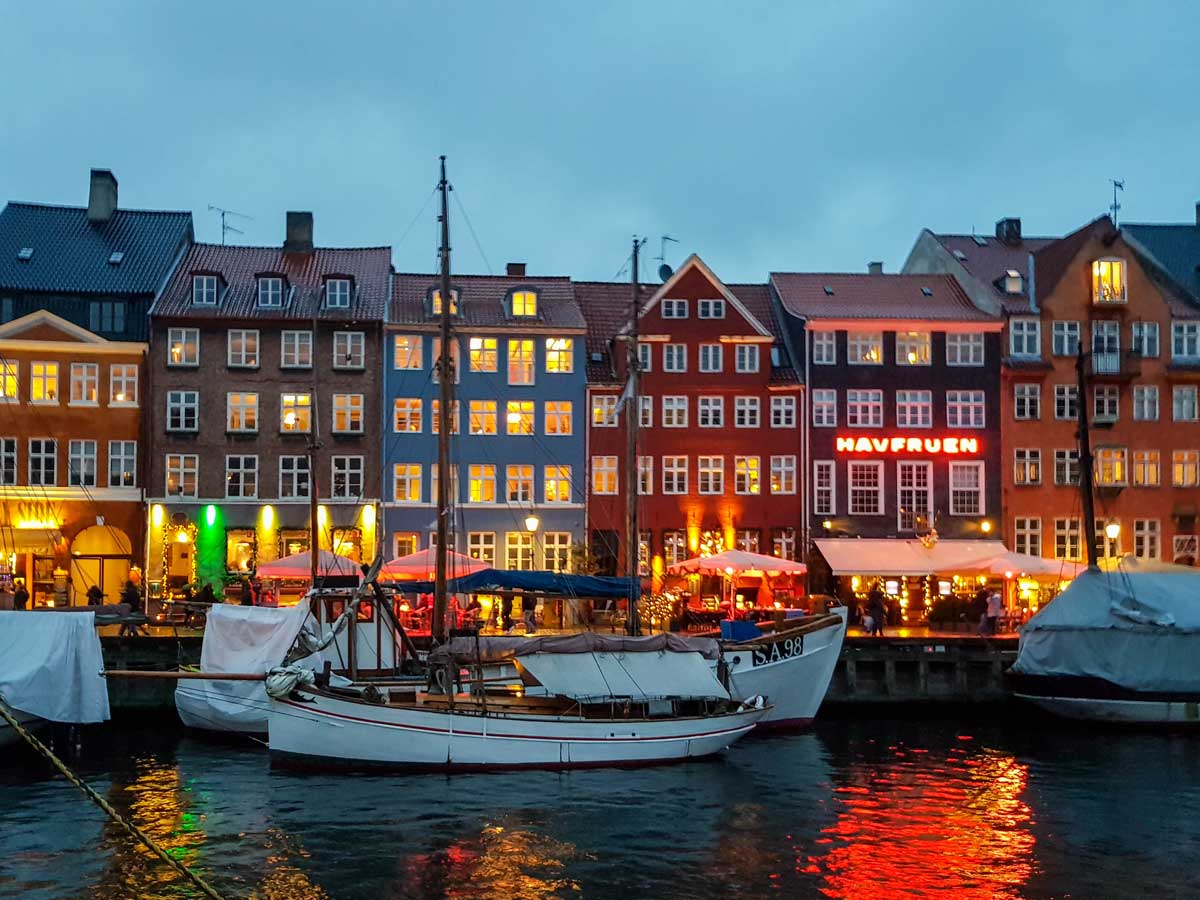 01. Reconnect with your inner child at Tivoli Gardens
Tivoli Gardens is the 3rd oldest operating amusement park in the world. Its oldest and most famous ride is a wooden roller coaster called Rutschebanen, or as others call it, Bjergbanen ("The Mountain Coaster"), which was built in 1914.
Even though the park boasts sever other rides, it's not just about them, as it is beautifully decorated and has plenty of spots from where you can admire the place. And it also serves as a venue for various performing arts.
Since I'm kinda afraid of heights, I generally avoid roller coasters and such. For this reason, I didn't do any of the rides, however, I still enjoyed my visit to Tivoli a lot.
Especially since the gardens were decorated for the winter season with a lot of lights and various Christmasy scenes.
There are several ticket options to choose from: single entrance Monday to Friday, single entrance for the weekend, 2-day tickets as well as several ticket packages and passes. You can check them all here.
Or buy the admission ticket + unlimited rides combo from here.
02. Take a photo of the famous statue of the Little Mermaid
The Little Mermaid is arguably the most famous landmark in Copenhagen, but it also leaves many disappointed, after finding it rather small and unimposing.
Based on the Danish author Hans Christian Andersen's fairy tale of the same name, the bronze statue portrays a mermaid becoming human. You can find the sculpture by the waterside at the Langelinie promenade in Copenhagen, placed on a rock.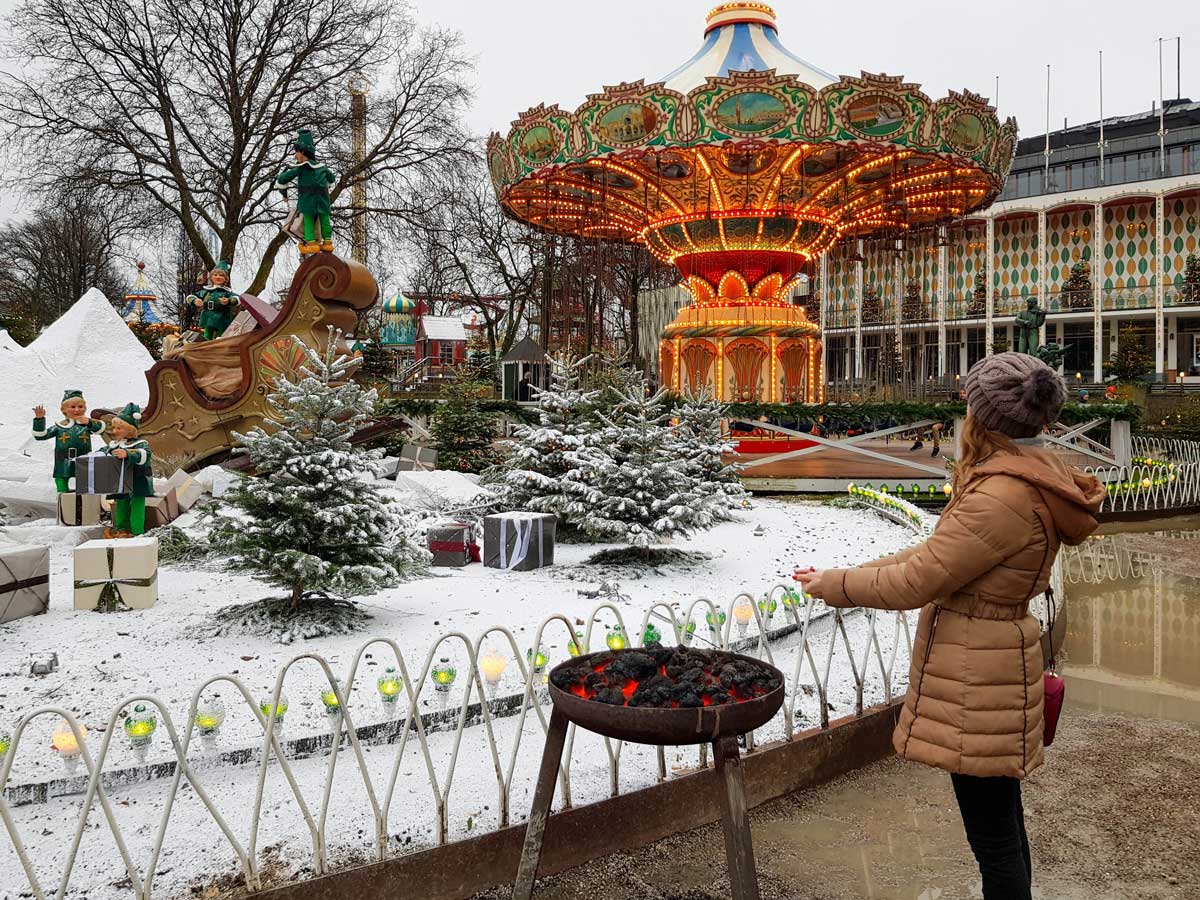 03. Take a walk on popular Strøget street
Strøget is a pedestrian street lined with many shops located in central Copenhagen. It is one of the longest shopping streets in Europe and also one of the popular tourist attractions in Denmark's capital.
Here you'll find both big international brands, as well as budget-friendly shops.
04. Photograph colorful Nyhavn
Nyhavn was my favorite spot in Copenhagen. It used to be a commercial port (its name actually means "New Harbour")" which was built by King Christian V in the 17th century. Nowadays, it's an iconic spot in Copenhagen.
The canal is lined with colorful old buildings that house restaurants, bars, and cafes. My recommendation is to visit it both during the day and at night when the district is brightly lit.
05. Feel like a royal while visiting Christiansborg Palace
Christiansborg Palace is centrally located in Copenhagen, on the islet of Slotsholmen. It is the seat of the Danish Parliament, the Danish Prime Minister's Office, and the Supreme Court of Denmark, but it's also used by the Danish royals.
Several rooms of the palace are open to visitors, including the Royal Reception Rooms, The Royal Stables, The Royal Kitchen, The Chapel, and the ruins underneath the construction. You can check the opening hours and buy online tickets from here.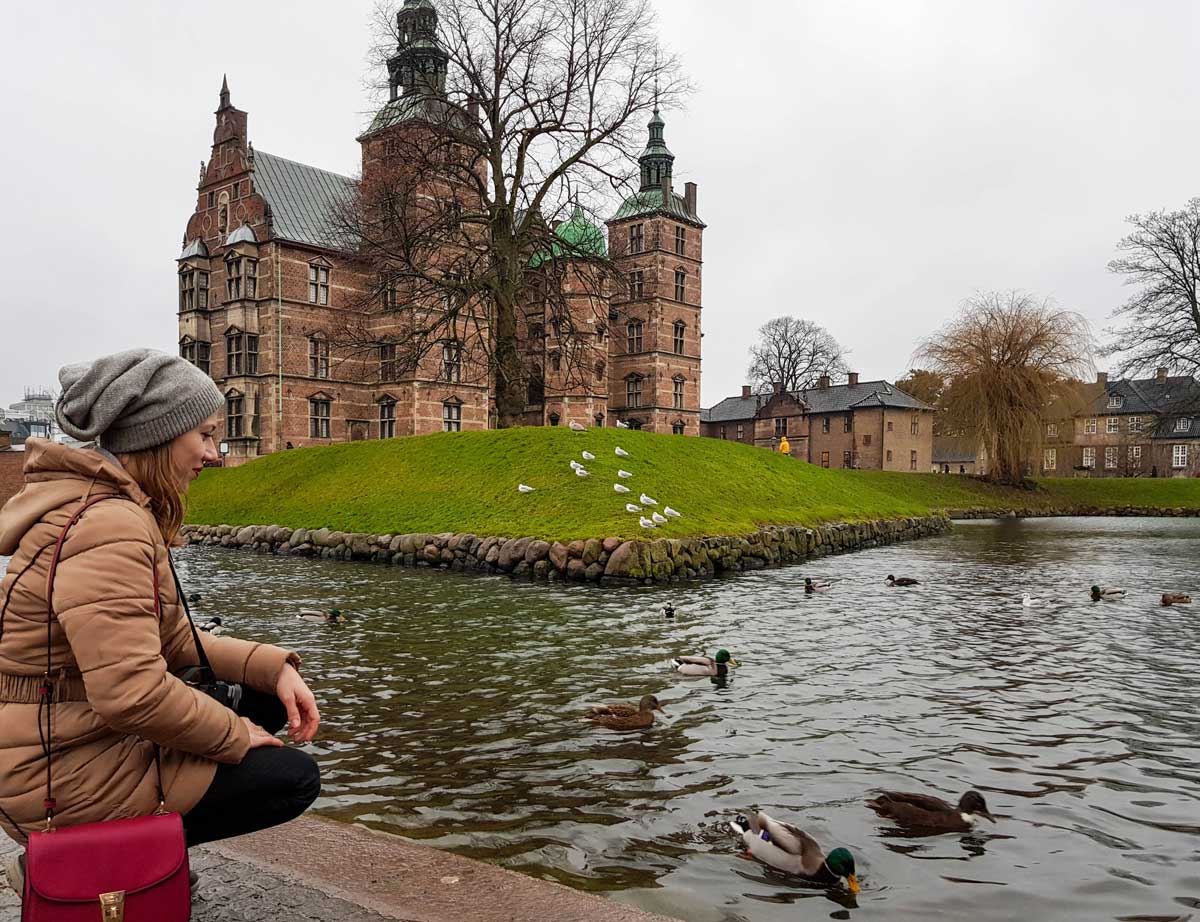 06. Admire Denmark's crown jewels at Rosenborg Castle
Rosenborg Castle was built by one of the most famous Danish kings, Christian IV, in the 17th century. Once the home of the Danish Royal family, Rosenborg castle is now a museum (get tickets for the castle here).
Walking from room to room, you'll be transported back in time while you admire the king's private chambers, bathrooms, and other beautifully decorated representation rooms.
Underneath the castle sits its most prized possession: the Crown Jewels, which are on display in the heavily guarded treasury.
They primarily consist of four sets: a diamond set, a ruby set, a pearl set, and an emerald set and they are still in use today, usually being worn a couple of times a year by the Queen.
07. Climb the corkscrew spire of the Church of our Saviour
Church of our Saviour, located in the Christianshavn, is one of Denmark's most famous churches. And in the past, it was even voted the best in town by the people of Copenhagen.
It is a large baroque construction with a beautiful spiral spire, that can be climbed on an external staircase for amazing views of the city. The church is free to enter, however, you'll need to buy a ticket to climb the spire.
If you visit during the winter months, just be aware that the tower is usually closed to visitors. Buy your ticket here.
08. Visit the Botanical Garden
The Copenhagen Botanical Garden is a green oasis in the middle of the city, part of the Natural History Museum.
It has countless species and several greenhouses and it's free to visit, with the exception of the Palm House, for which you'll need to buy a ticket. The Butterfly House is also included in the same fee. You can buy tickets at the entrance to the Palm House.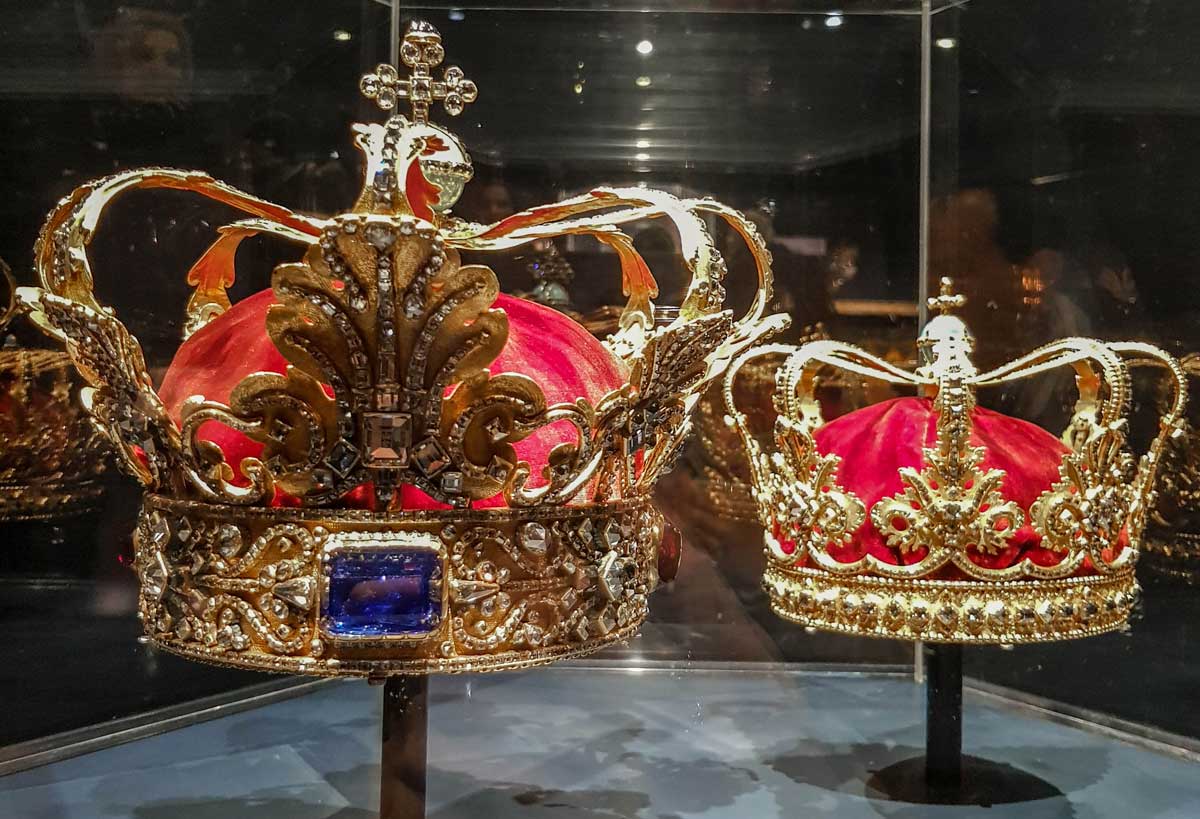 09. Do a canal boat tour
Seeing Copenhagen's landmarks from a boat is a lovely way of discovering the city from another angle. There are several companies that do this kind of tour and it usually lasts for about an hour. But there are also longer tours on offer if you want.
You could also opt for a solar-powered self-drive boat from GoBoat. The boats accommodate up to 8 people and certification or sailing experience is not required. You can explore Copenhagen's canals at your own pace while being environmentally friendly at the same time.
10. Grab some street food at Reffen
After so much sightseeing you're bound to get hungry. Stop at Reffen to sample some street food, which you can then eat at the huge seating area, right by the water.
It's important to note that the stalls at Reffen food market not only use organic, free-range, and local ingredients wherever possible, but they also use compostable food services and try to reduce food waste.
11. Visit the well-preserved fortress of Kastellet
Kastellet is one of the best-preserved fortresses in Northern Europe. Founded by Danish King Christian IV, it has a pentagon shape with bastions at its corners.
Nowadays, the buildings inside the citadel are used as military barracks or offices, but the grounds are open to the public and are used as a park.
12. Climb to the top of the Round Tower to see the city from above
The Round Tower (Rundetaarn) is another place from where you can see Copenhagen from above. You don't need to worry about countless steps though, as most of the ascent to the viewing platform located at the top is done by a spiral ramp. You can buy online tickets for the Round Tower from here.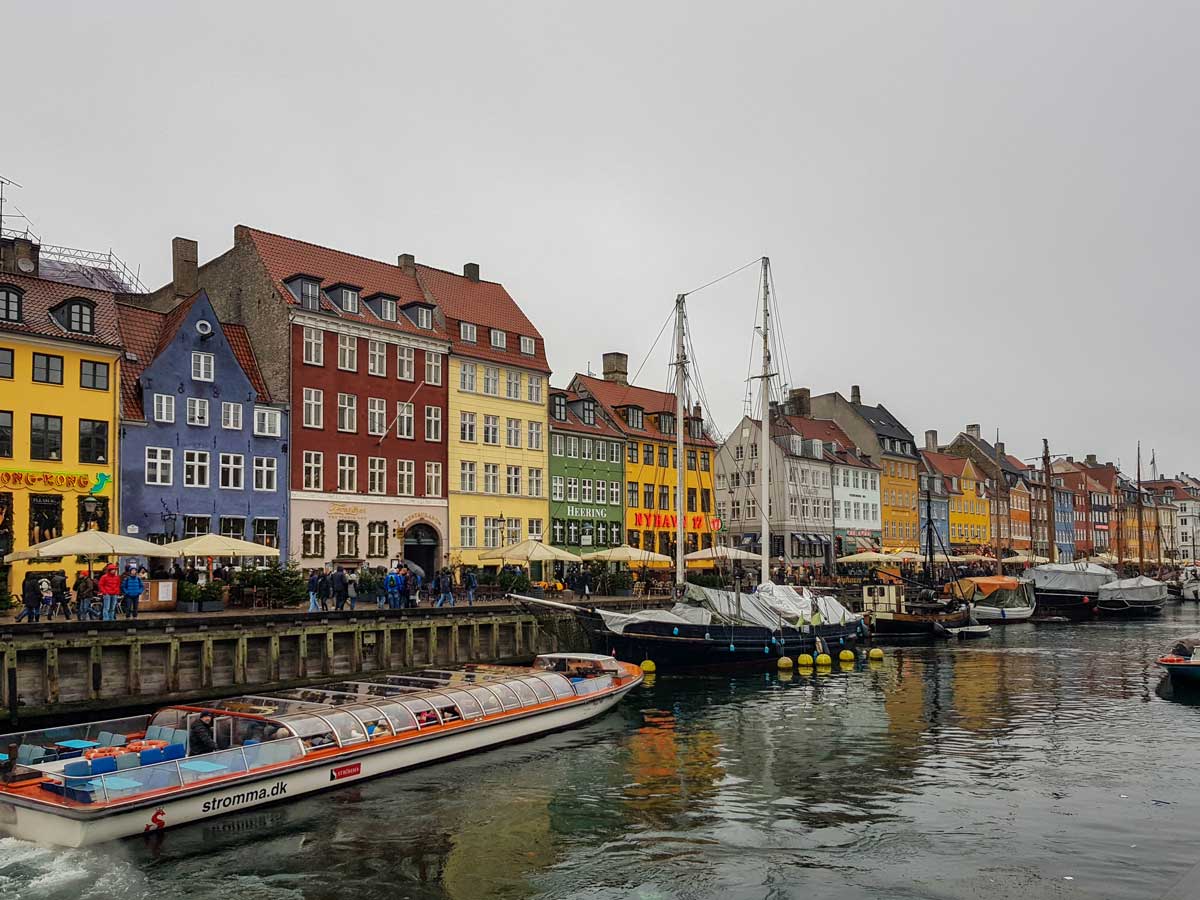 13. Witness the changing of the guard at Amalienborg Castle
Amalienborg Castle is actually made up of four different, yet identical buildings: Christian VII's Palace (used as a guest residence), Frederik VIII's Palace (home of the Crown Prince family), Christian IX's Palace (home of the Queen), and Christian VIII's Palace (used as a guest palace for Prince Joachim and Princess Benedikte).
Buying a ticket will allow you to tour the interiors of some of the chambers of the most recent royals, as well as the Great Hall which is still in use today for special occasions.
Included is also the Faberge room, where you can admire Russian jewelry, most of it being crafted by Carl Faberge himself, which was famous for making the Easter Eggs for the Russian Imperial family.
But the thing that people love to do the most at Amalienborg Castle is watching the change of the guards. This takes place at noon every day when you can see the royal guards marching from their barracks by Rosenborg Castle to Amalienborg, often accompanied by music.
14. Cross the Circle Bridge
This pellicular-looking and at the same time artistic bridge, located at the southern mouth of the Christianshavn Canal is made up of five differently sized circular platforms.
These gracefully move when it's time for a ship to pass through. Besides, each of the platforms has a mast in the middle of it, making the bridge look like a ship itself from afar.
15. Walk through Superkilen
Superkilen is a public park in Copenhagen's Nørrebro district. It was built around the idea of diversity: it has fountains from Morocco, swings from Iraq, sewage drains from Israel, neon signs from Qatar and Russia, benches from Brazil, and a black octopus slide from Japan among many others.
It is split into 3 main areas: The Red Square, The Black Market, and The Green Park, out of which I find the middle one the most photogenic.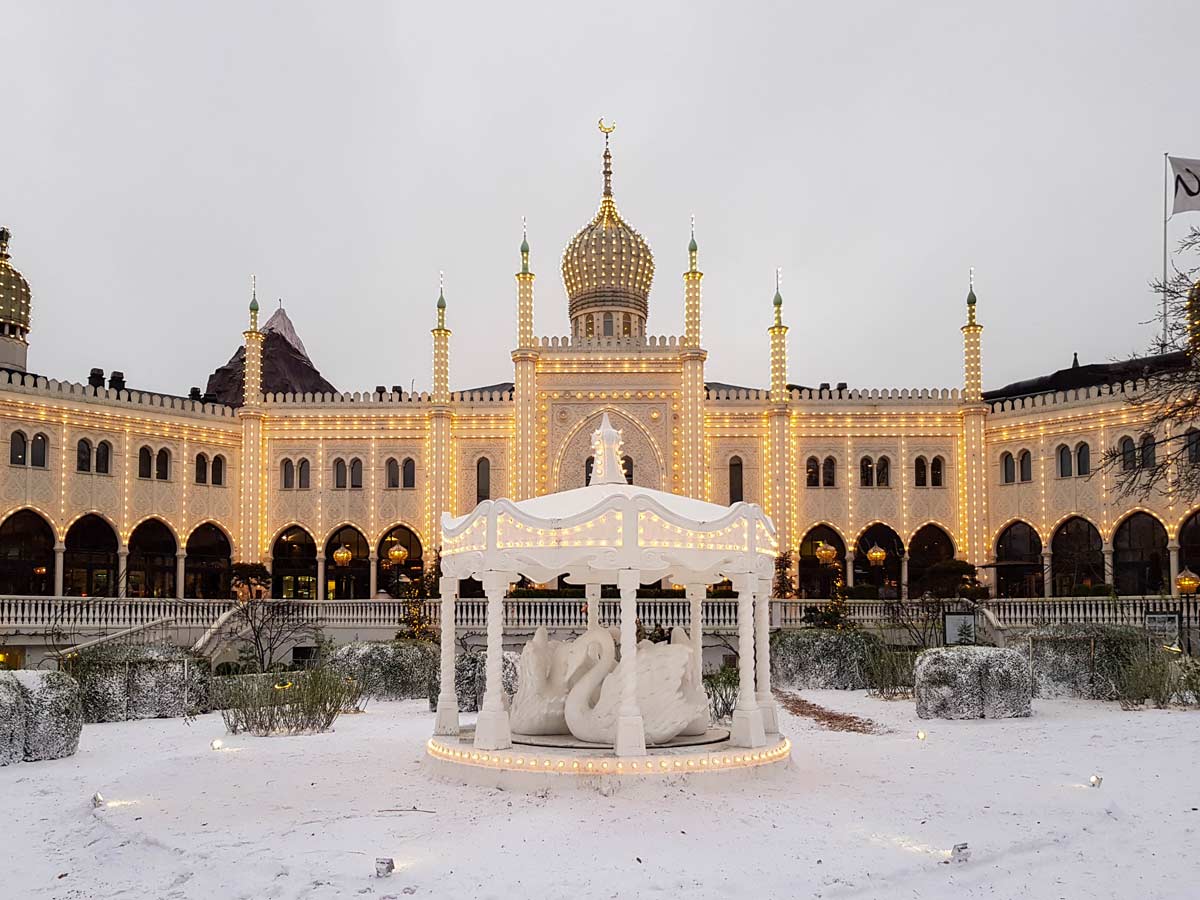 16. Relax in a floating sauna
If you visit Copenhagen during the cold season, what better way there is to warm up than relaxing in a sauna? And to spice things up, you can do it in a floating sauna overlooking one of the city's canals.
The location accommodates up to 12 people (the price is the same regardless of the number of persons) at a time and you can book sessions of one and a half hours.
The sauna's large windows allow the guests to enjoy a panoramic view of the Slotsholm canal, Christiansborg Palace, and the city center.
17. Learn about beer at Carlsberg Visitor Centre
If you love drinking beer or you are just curious about how it's made, you can visit Carlsberg Visitor Centre in Copenhagen. Here you'll see with your own eyes how the Carlsberg beer is made, taste it, and also see other interesting exhibits.
Note: Carlsberg Visitor Centre is temporarily closed as it's undergoing massive renovations.
18. Discover the city on a bike
Copenhagen is said to be the world's most bike-friendly city in the world. It has bridges for bicycles, curb-separated tracks on most roads, as well as cycle superhighways, making riding a bike very safe and convenient.
In fact, this is how the locals commute to work, pick up their kids from school, or do their shopping. So why won't to take advantage of this and explore the city on two wheels?!
If you do decide to rent a bike in Copenhagen, make sure you familiarize yourself with the biking rules of the city first. Don't worry, they're pretty simple and logical.
Check out this article, to watch a short video that will tell you everything you need to know. I would also advise you to avoid rush hour as a tourist.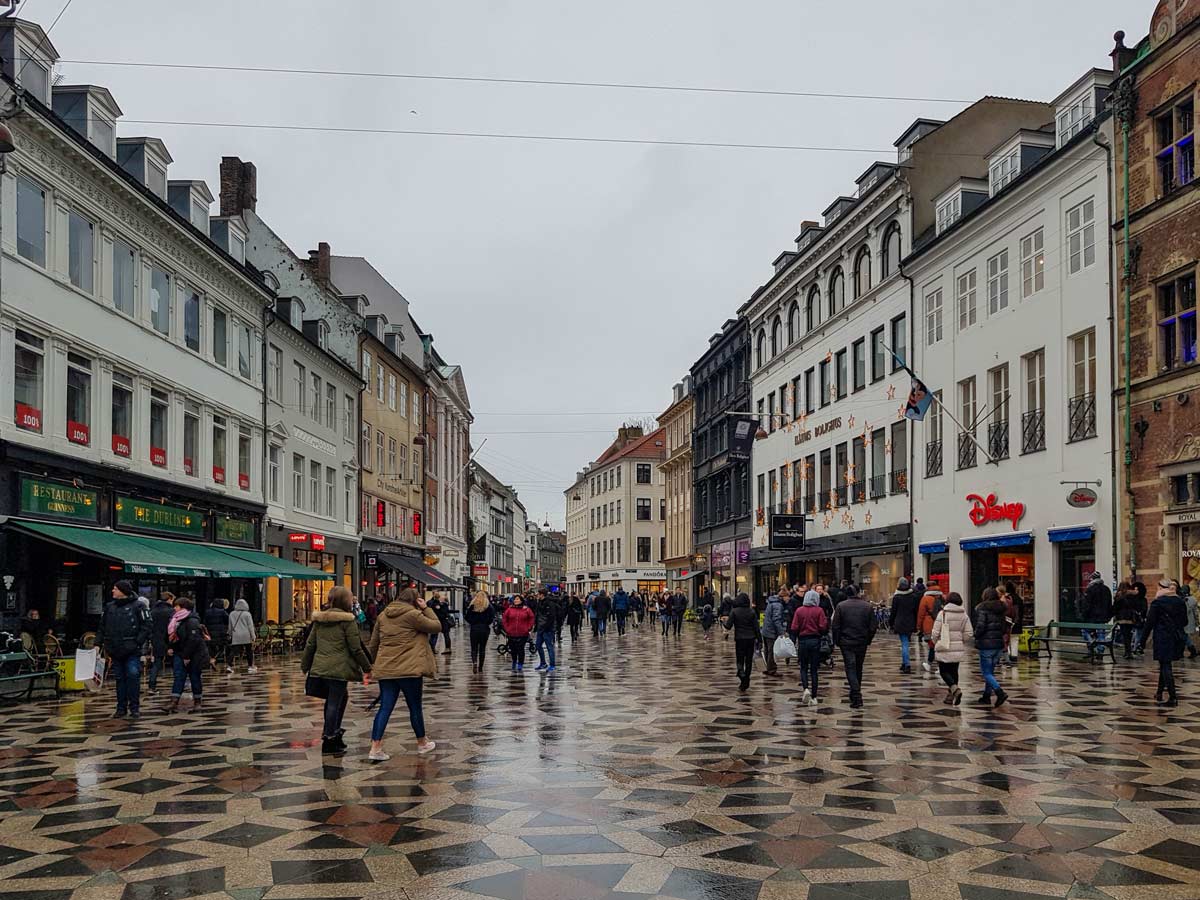 19. Take a day trip to nearby Sweden
The Öresund Bridge connects the Danish capital with the city of Malmo in Sweden, so you can easily visit the neighboring country on a day trip by train, bus, or even by renting a car in Copenhagen.
Malmo is the third-largest city in the country after Stockholm and Gothenburg and it's a pleasant blend of old and new, something that can be easily observed in its architecture.
The bridge itself is very interesting and consists of 3 sections: a bridge, an artificial island, and a tunnel. The first section is an 8km long bridge with the motorway and the railway running on separate levels (one on top of the other).
It ends at the man-made island of Peberholm where the motorway and the railway begin to run parallel to each other, only to disappear in a 4 km immersed tunnel.
Tip: While taking the train might be faster and more convenient, my advice is to also take the bus once to admire the bridge in all its glory.
Also, if you want to take a better look at the tunnel entrance (there's a small slope as you descent from the bridge onto the artificial island to then enter the underwater tunnel), you should take the bus on a route from Malmo to Copenhagen as this way you'll face the tunnel, rather than leave it behind.
20. Experiment Hygge
Hygge is well-rooted in Danish culture. The word was borrowed from old Norwegian and roughly translates to coziness, but from my understanding, it's actually much more than that.
It's a feeling of well-being while enjoying the simple things in life, often in the company of friends and family. Hygge can be anything from enjoying a coffee with someone dear to you to read a book on a rainy day while sipping a cup of hot tea.
Hygge is often credited for the fact that Denmark is among the happiest countries in the world, despite the infamously bad weather they experience during the wintertime.
So if it rains during your trip, don't get upset; enter a coffee shop, order a drink and make yourself comfortable, preferably near a window where you can watch the droplets as they hit the glass. And if you have a book or your kindle with you, then it's even better!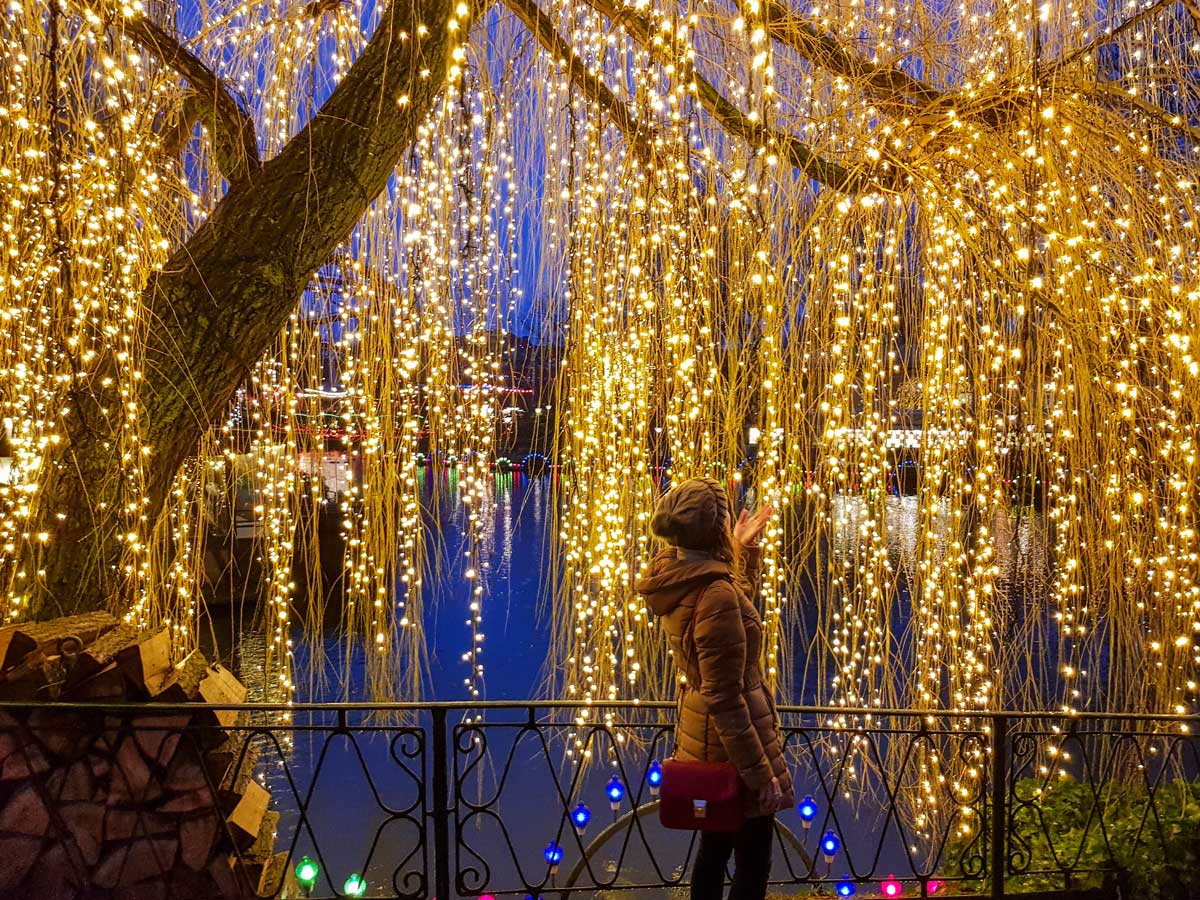 About Freetown Christiania
Many guides list Christiania as one of the best places to visit in Copenhagen, but not many are giving detailed information about it. For example, I feel like it's important to know that you're not allowed to take pictures there and if you were to break this rule, you might even get into trouble.
Freetown Christiania is a community that operates independently, located in the borough of Copenhagen's Christianshavn district, on the island of Amager.
The people here live after their own rules and laws, often in self-made houses, or old military barracks. It all started in 1971 when a group of people occupied the abandoned military buildings that existed in the area.
The place is known for colorful graffiti and unusual self-made houses. It's also famous for being the center of the cannabis trade. Christiania's tolerance of soft drugs, which are sold out in the open on Pusher Street, had been a reason for continuous friction between the community and the authorities.
If you decide to visit Christiania, it will probably be a good idea to keep your phone or camera out of sight, even if you don't plan on taking photos. As for the location, the community is very close to the Church of our Saviour.
---
I hope this post gave you a few ideas on the best things to do in Copenhagen, Denmark. And if your trip is scheduled soon, I want to wish you..
Happy travels!
---
YOU MIGHT ALSO LIKE