How to visit the Cinque Terre villages from Florence
If you're looking to explore more of Italy as part of your Tuscany trip, then you'll definitely want to make your way over to Cinque Terre.
This stunning area is famous for its colorful and picturesque villages perched on cliffs overlooking the Mediterranean Sea and it's one of the top destinations for which Italy is known for. Besides, it's quite close to Tuscany making it a popular choice to add to an already established itinerary in this region.
The best way to get to Cinque Terre is by train, and it's actually quite easy! In this blog post, we will walk you through the steps of how to get from Florence to Cinque Terre. So what are you waiting for?! Get started planning your trip today!
About Cinque Terre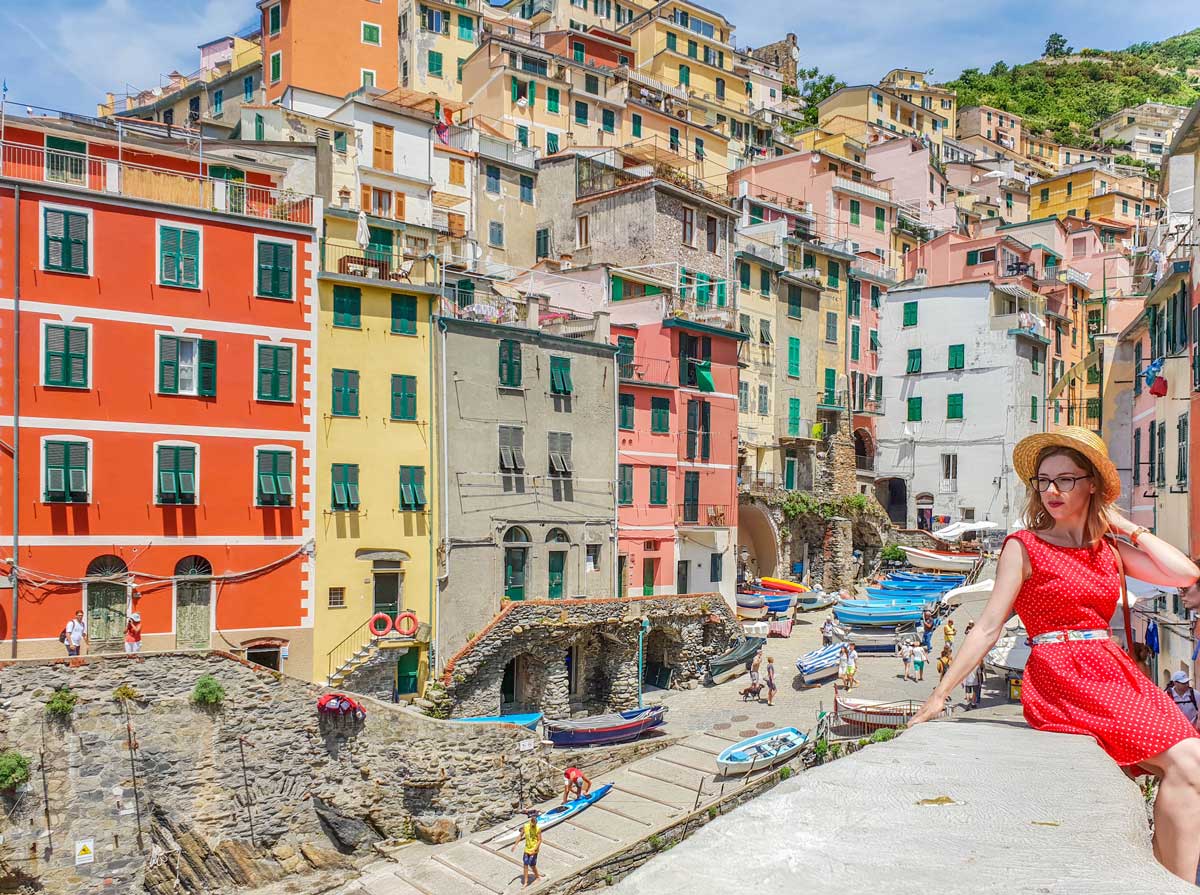 Disclosure: Some of the links in this post are affiliate links. If you click on them and make a purchase, I may receive a commission at no extra cost to you. Check my full disclaimer here.
Cinque Terre is a beautiful area located on the Italian Riviera, in the Liguria region. The name roughly translates to "five lands" and it refers to the 5 small villages located here. These are:
Riomaggiore
Riomaggiore is the southernmost village of Cinque Terre, and it's located on the coast. It is a great place to visit if you're looking for stunning views of the sea and the mountains. In addition, there are plenty of restaurants and cafes to enjoy while you're there.
Manarola
Manarola is the second village in Cinque Terre, located just north of Riomaggiore, and it's known for its picturesque streets and buildings. Manarola is a great place to wander around and explore, and there are plenty of photo opportunities.
Corniglia
Corniglia is the third village in Cinque Terre. It's located on a hilltop, so you'll need to do a bit of climbing to visit it, and it offers stunning views of the surrounding area. Corniglia is the smallest village out of the five.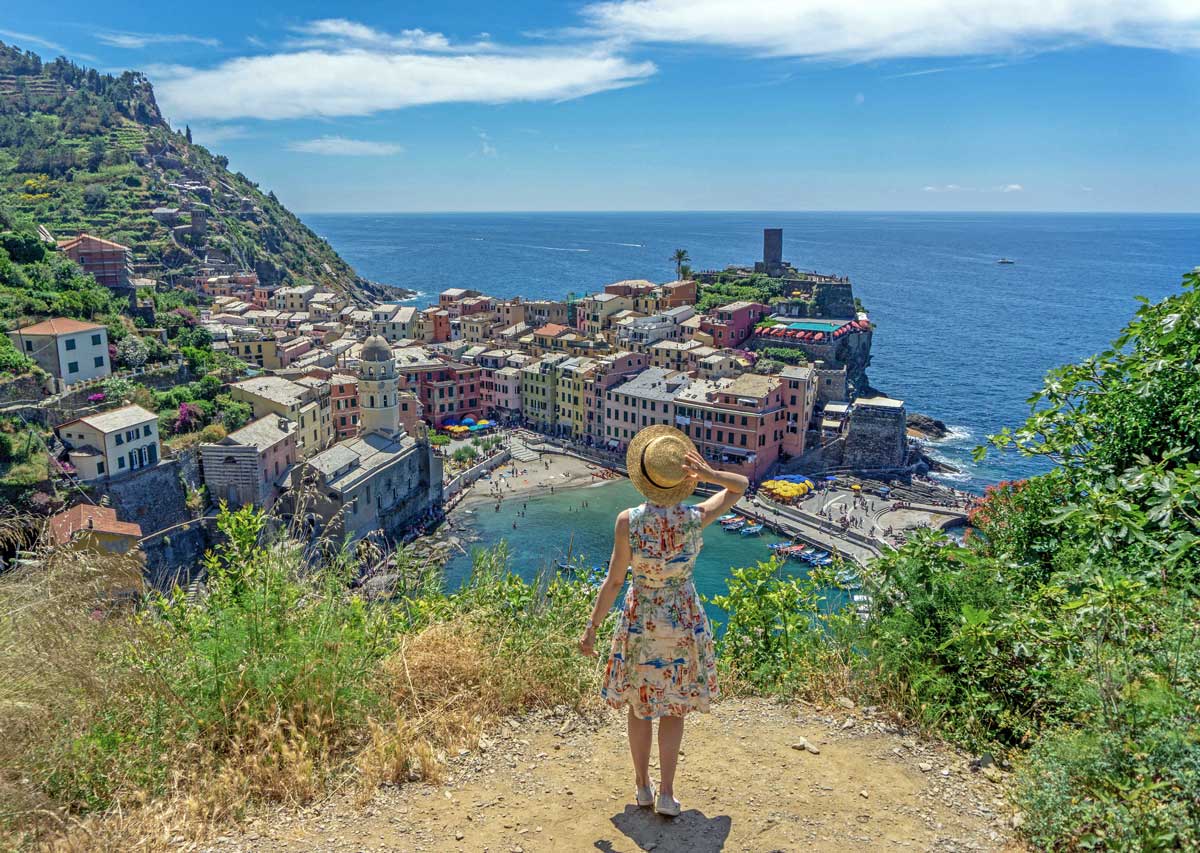 Vernazza
Vernazza is the fourth village in Cinque Terre and it's really popular with visitors because of its colorful, picturesque harbor. Since it has a tiny beach, Vernazza is also a great place to swim, sunbathe, and relax.
Monterosso al Mare
Monterosso al Mare is the fifth and final village in Cinque Terre. Its beach is large, and it's known for its lively atmosphere. Monterosso al Mare is a great place to enjoy the sun and the sand. It is also the biggest village.
Best time to visit Cinque Terre
Long story short May, September, and October are the best months to visit Cinque Terre in my opinion. The temperatures are perfect for sightseeing and the villages are not as crowded as in the high season.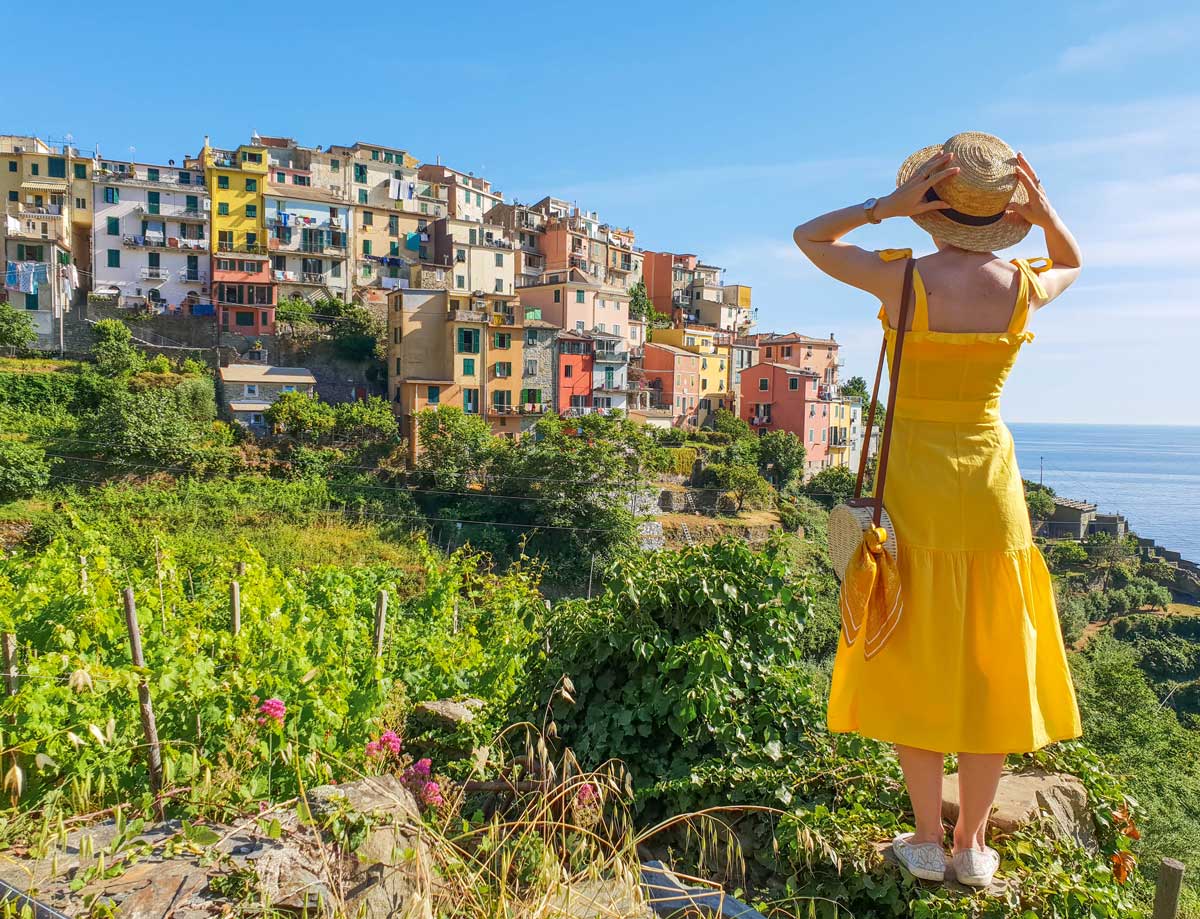 How to get from Florence to Cinque Terre
Now that you know a little bit about Cinque Terre, it's time to start planning your trip there!
If you don't know yet what to do and see in Tuscany's capital, then you should check out my itinerary for spending 2 days in Florence.
Florence to Cinque Terre by car
While you can definitely visit Cinque Terre by car, I'd really advise against a road trip to see the villages. That's because the roads in Cinque Terre are extremely difficult and narrow even for an experienced driver, while parking is borderline impossible since most of the available spots are reserved for residents.
In addition to that, many Italian towns and villages have restricted zones, called ZTLs, and entering such a zone will earn you a hefty fine.
However, if you still want to use a car to get to Cinque Terre, a good idea is to leave it in one of the bigger towns nearby and then simply visit the villages by train. If you arrive from Florence, then the obvious choice is La Spezia.
The entire journey time from Florence to La Spezia is approximately 2h with tolls and 2h 25 minutes without tolls. You can leave your car at the parking garage near the train station, it's marked Park Centro Stazione on Google Maps.
If you want to spend a few nights in one of the villages and you'd like to bring the car with you, then I'd suggest staying in Monterosso al Mare since is the largest of them all. But be prepared to pay a considerable amount of money, since parking spots are notoriously expensive in this region.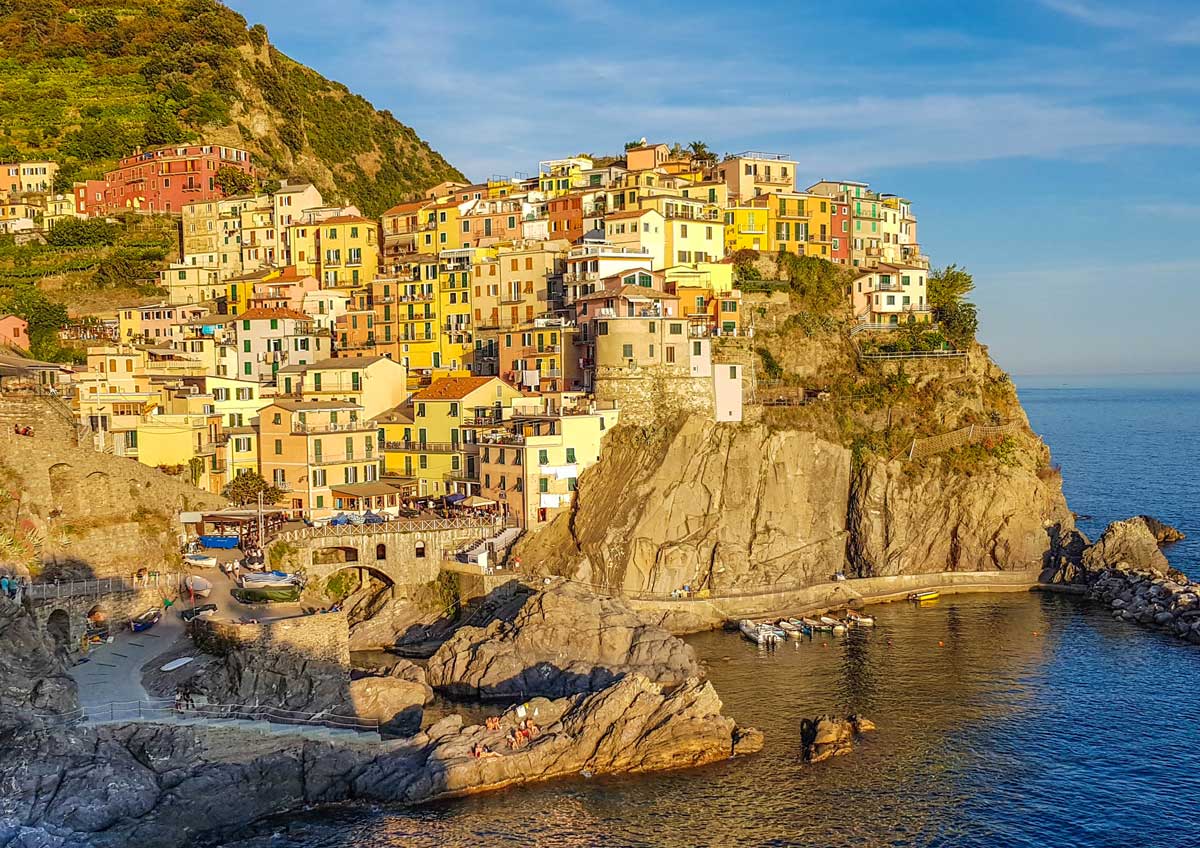 Florence to Cinque Terre by train
Visiting the 5 villages of Cinque Terre by train is hands down the best option. Every village has a train station and there are many connections, running at regular intervals, every day. Besides it only takes a few minutes to travel from one tiny village to another since the distances between them are pretty short.
There are no direct trains from Florence to Cinque Terre so you will have to change at La Spezia Centrale train station. The total travel time between Florence and La Spezia by train is about 2 and a half hours and it starts at 14 euros. From there it only takes 7 – 8 minutes to reach Riomaggiore, the first village.
When you visit the Cinque Terre you can buy train tickets as you go from the ticket machines which are located at every station.
If you plan to hike* between the villages, then you should know that the Cinque Terre Train Card also grants you unlimited train travel for the Cinque Terre Express trains on the Levanto – Cinque Terre – La Spezia line. You can buy the Cinque Terre card at every train station or at the tourist information points.
*A hiking card is required only for the Monterosso to Vernazza and Vernazza to Corniglia hiking trails, the rest are free.
Florence to Cinque Terre by train and boat
An alternative to visiting the 5 villages by local train is taking a boat ride from La Spezia. There are many trips every day, so you don't have to worry that you will not be able to secure a ticket. The boats leave from the harbor, so after you arrive at La Spezia train station, head directly there.
There is a catch though: since Corniglia is the only village without sea access, being located on top of a steep hill, you won't be able to visit it by boat. However, you can visit Portovenere instead, which is dubbed by many as the 6th unofficial Terre.
TOP TIP: First, visit all the villages by regional train, and afterward, preferably around sunset, take the boat trip to see them from another angle.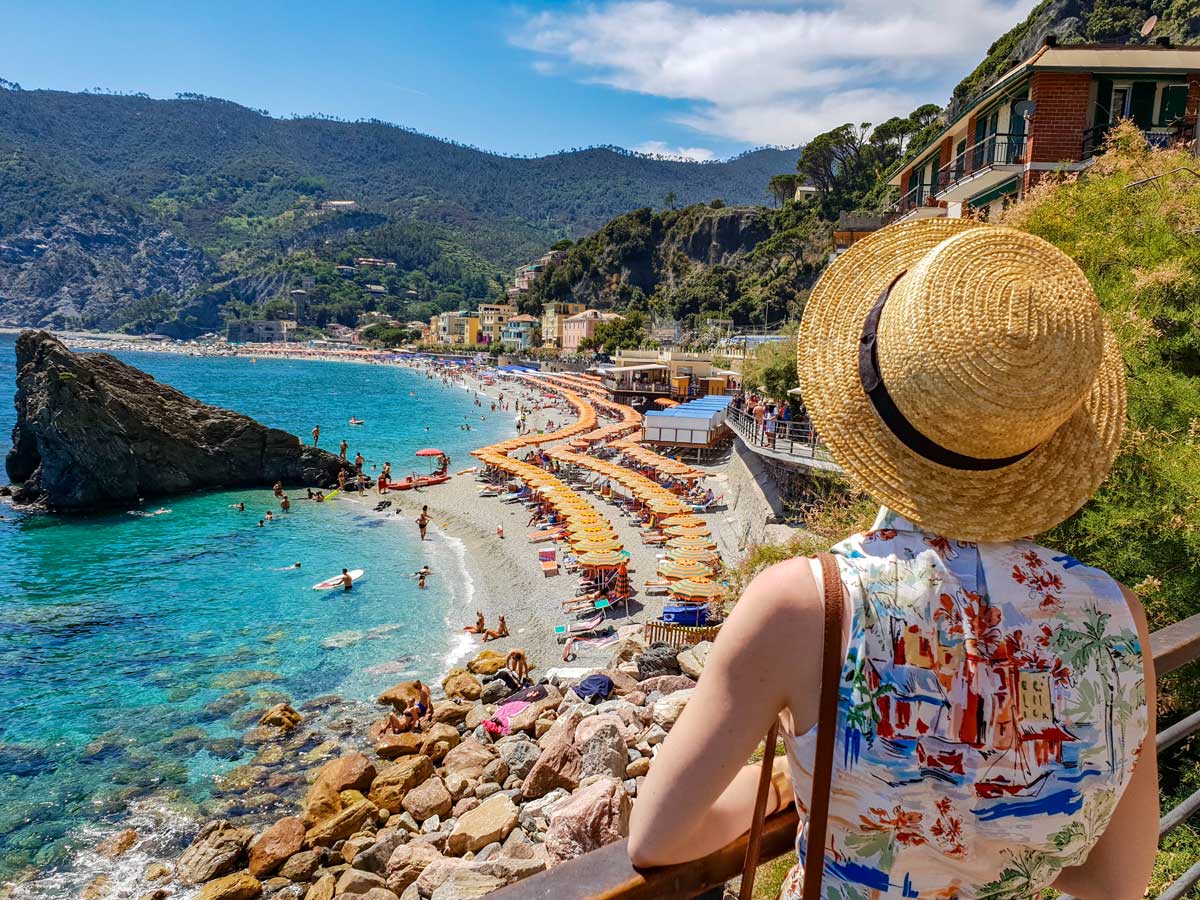 Florence to Cinque Terre by tour
The majority of tours that include a Cinque Terre visit from Florence are day trip tours. And I have to admit, I'm not a big fan of seeing all the villages in only one day, especially if you travel from Florence. The travel journey to Cinque Terre and back will considerably eat from your visiting time there.
So in my opinion, you should reserve for the 5 Terres a minimum of 2 days, because trust me, they really deserve your time and attention.
However, if you are extremely short on time and you still want to visit the beautiful villages, here are a few tours from Florence, that you can pick:
---
If you're looking for an unforgettable Italian experience, be sure to add Cinque Terre to your list. These five colorful villages, perched on cliffs overlooking the Mediterranean Sea offer stunning views, delicious food, and plenty of activities to keep you busy.
Getting from Florence to Cinque Terre is easy thanks to the convenient train system in Italy, so don't miss out on this amazing part of the country.
Have you been to Cinque Terre? What was your favorite village?
---
MORE INFO ABOUT ITALY