Find out how to get to Lefkada island, Greece
Lefkada (also known as Lefkas) is a beautiful Greek island in the Ionian sea, famous for its stunning blue waters and amazing beaches. So if this summer season you have your eyes set on Lefkada, you've definitely made a great choice!
But you might wonder.. how will you actually get there? Well, I'm here to help you. In this blog post, I'll list the ways that you can travel to this beautiful island. Also, make sure you also read my post on where to stay in Lefkada for an unforgettable vacation.
How to get to Lefkada Greece?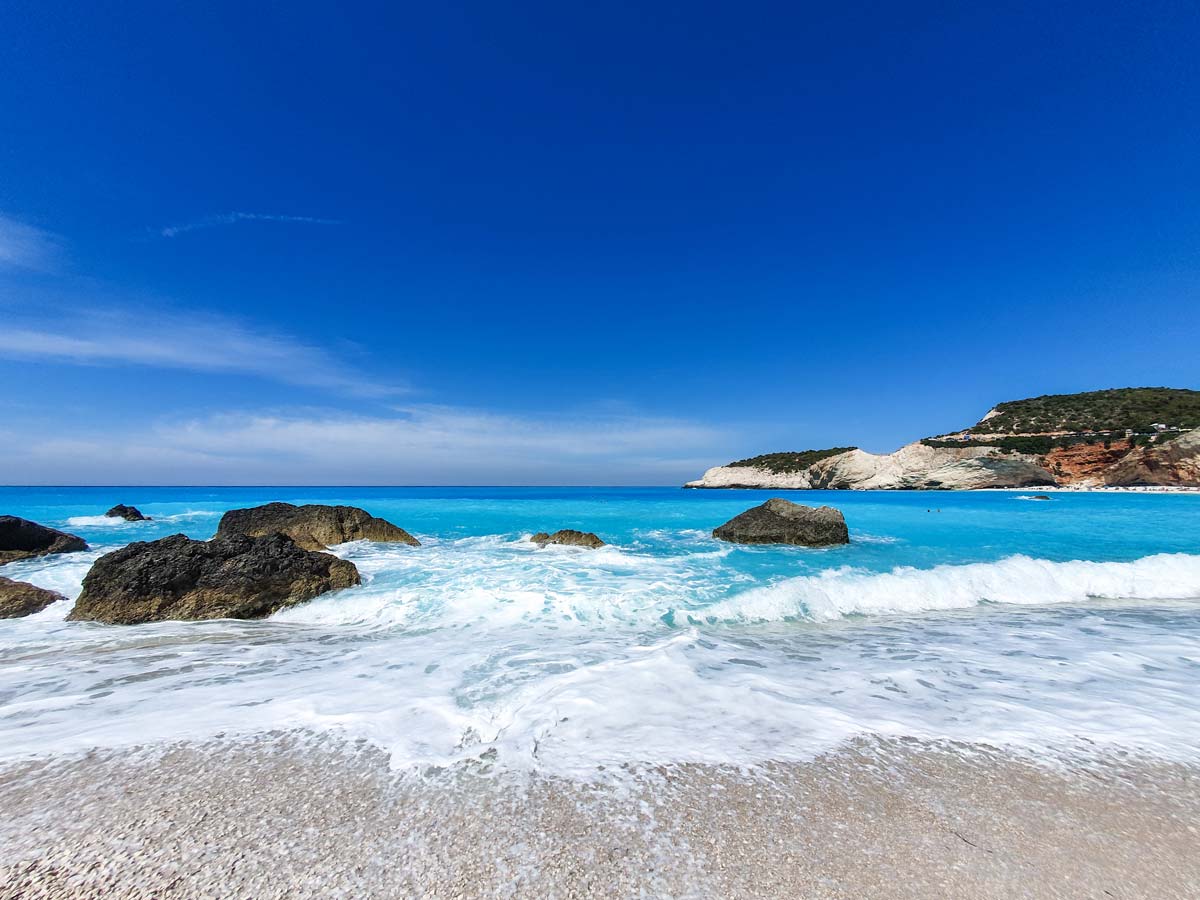 Disclosure: Some of the links in this post are affiliate links. If you click on them and make a purchase, I may receive a commission at no extra cost to you. Check my full disclaimer here.
By air
There is no airport on the island of Lefkada: the closest one is Aktion International Airport and it's located in Preveza, about 20km away from Lefkada Town.
Aktion Airport is connected to several European cities (London, Amsterdam, Helsinki, etc) during the high season, but there aren't any direct flights from Athens. So take this into consideration if you are landing in the Greek capital.
However, there are domestic flights from other Greek islands like Zakynthos or Corfu, operated by Sky Express.
You can reach Preveza airport by car, public bus, or taxi. Click here to see the schedule of the Lefkada bus route.
By car
Due to the short distance from the shore of the Acarnania region, Lefkada is one of the two Greek islands connected to the mainland by bridges (the other one is Evia).
For this reason, it is very easy to get to Lefkada if you have a car, as you don't need to worry about getting it on a ferry.
If you land in Athens, my recommendation is that you rent a car and drive to Lefkada.
The most beautiful beaches on the island are located on the western coastline (for example Porto Katsiki, Egremni, Kathisma or Milos) and they are kinda remote, so having a car at your disposal is much needed if you want to see everything that the island has to offer.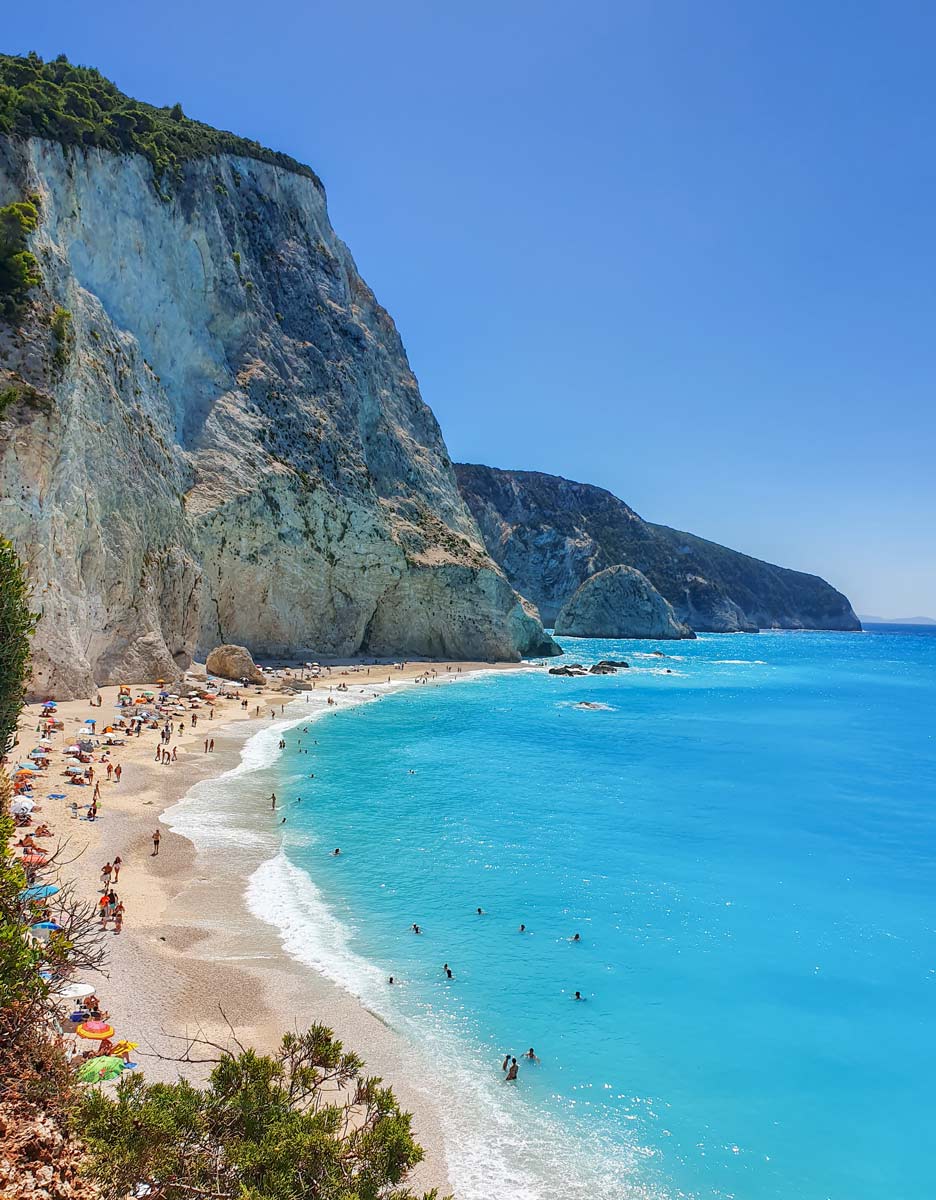 Traveling to Lefkada by car: Our experience
We actually visited Lefkada with our personal car, since it's only a 13h drive from Bucharest (Romania), where we live. However, we ended up being on the road for way more than that because of the unique situation at the borders since this was in 2020.
We found the roads in Greece to be in a generally good condition and the highway network to be adequately extensive. Toll fees can be paid by card, we mostly used our Revolut.
Lefkada was the perfect choice for us because we could drive directly to the island: getting our car on a ferry was a pretty scary thought (check out my "1 week in Crete" blog post where I talk more about how I love traveling by Greek ferries, but I'm also scared of them as a driver).
Also, traveling by personal car was essential at the time, for safety reasons.
Having our car with us also came in handy when we visited the famous beach of Porto Katsiki. We originally wanted to see nearby Egremni beach as well, but the access path down was dangerous at the time due to damage made by an earthquake.
It has since been repaired, but you should brace yourself for a LOT of stairs if you do decide to visit.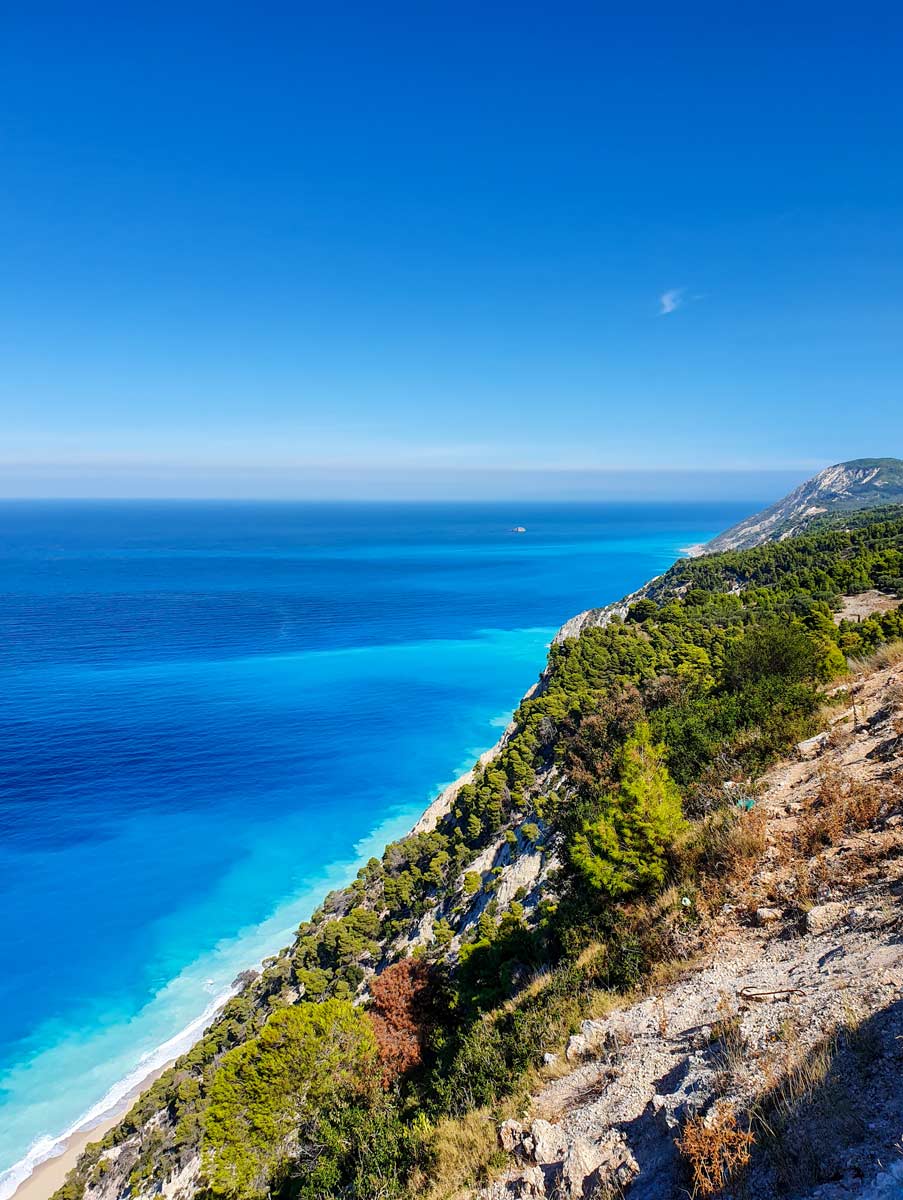 By bus
If you land in Athens, you can also get to Lefkada by bus. The journey takes around 5 hours and there are several buses per day.
If you travel during the summer months make sure you book your seat ahead of time since the demand will be high. One-way KTEL bus tickets are 34 euros, while return tickets cost 64 euros (returns are valid for one month).
The buses leave from KTEL Athens Central Bus Station – Kifisos. To get there from Eleftherios Venizelos International Airport you can get bus X93, it's a 24h direct service. The journey takes a little over an hour, depending on traffic conditions of course.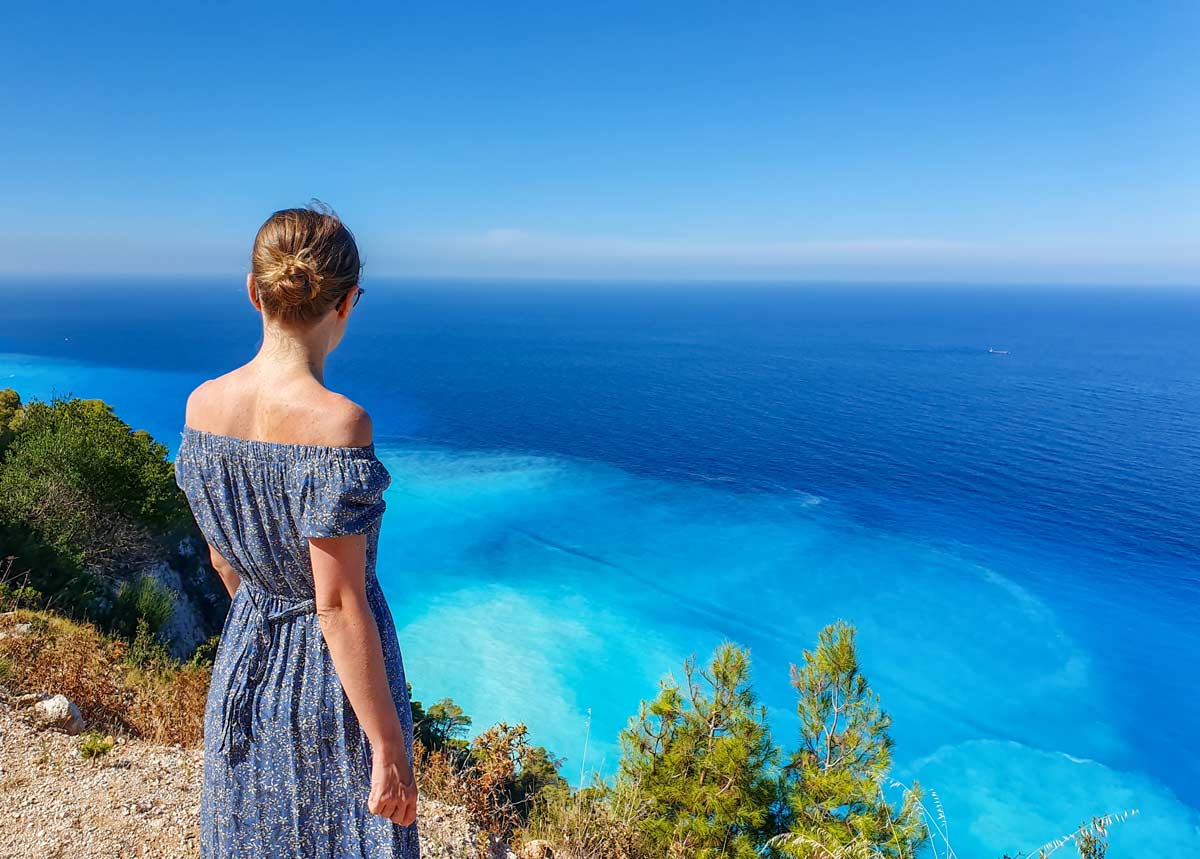 By sea
Since Lefkada is conveniently connected by a small, floating bridge to mainland Greece, there's no ferry from Athens (or from any other mainland port) to the island.
The two ports of Lefkada, Nidri (located on the east coast) and Vassiliki (located on the south of the island), only operate ferries to the nearby islands:
Kefalonia: The ferry connects Vassiliki Port in Lefkada to Fiscardo Port in Kefalonia. It is a popular route for people wanting to visit both Ionian islands. There's also a route from Nidri if you find it more convenient.
Meganisi: The ferry connects Nidri Port in Lefkada to Spilia Port in Meganisi.
Ithaca: The ferry connects Nidri Port in Lefkada to Frikes Port in Ithaca. Note: they usually update their schedule closer to the beginning of the season.
How to get to Lefkada: Wrap up
So what are you waiting for, now that you know how to get to Lefkada? Start planning your summer vacation on this beautiful Greek island!
Happy travels~
---
YOU MIGHT ALSO LIKE