Find out how to get to Sirmione, the most charming town on Lake Garda
If you're looking for an idyllic, lakeside escape in Northern Italy, look no further than Sirmione on Lake Garda.
This picturesque town is located on a peninsula that extends out into the lake, and its narrow streets and scenic views make it a very popular destination. Read on to find out how to get to Sirmione!
Disclosure: Some of the links in this post are affiliate links. If you click on them and make a purchase, I may receive a commission at no extra cost to you. Check my full disclaimer here.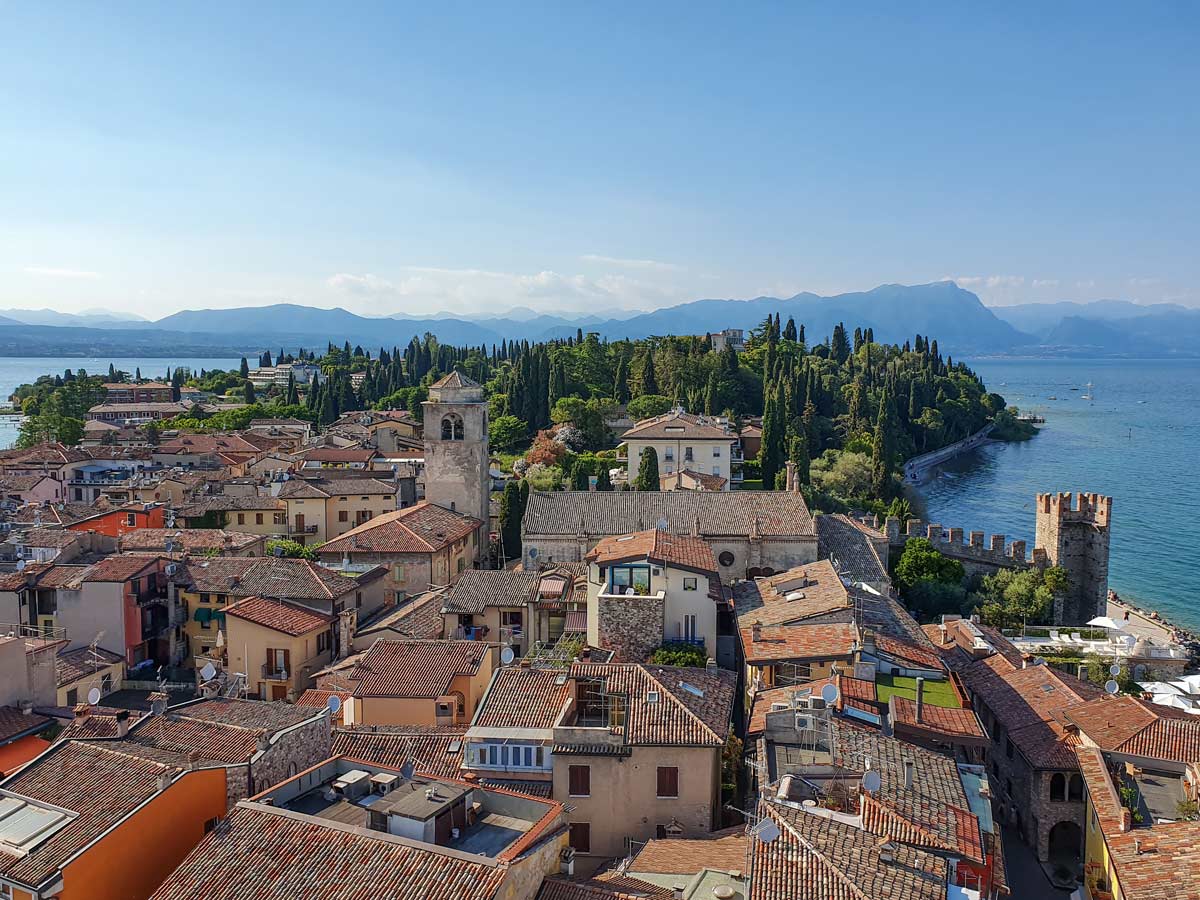 Best tour options
If you don't want to go through the hassle of getting to Sirmione by yourself (and I got to admit, it is a little bit of a hassle), here are some of the best tour options from several locations.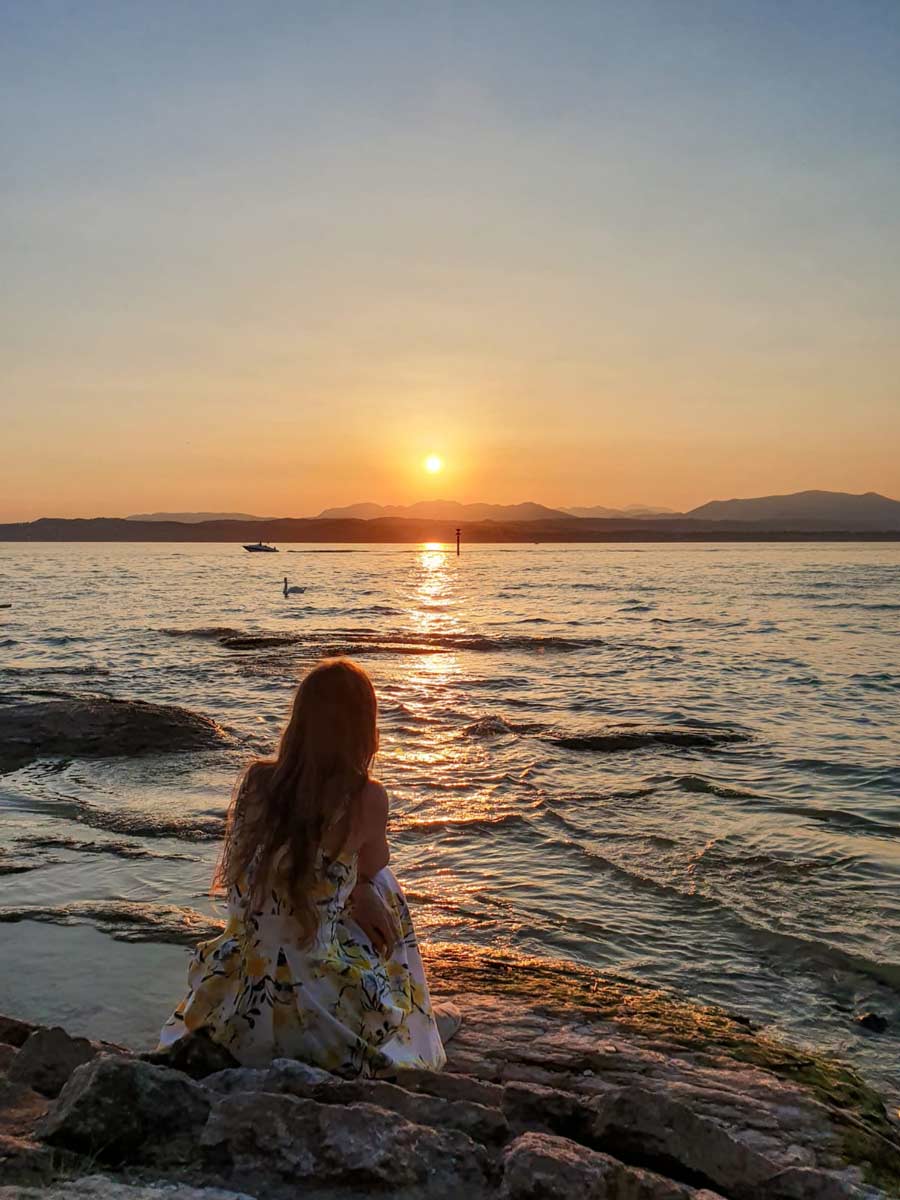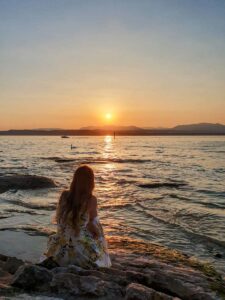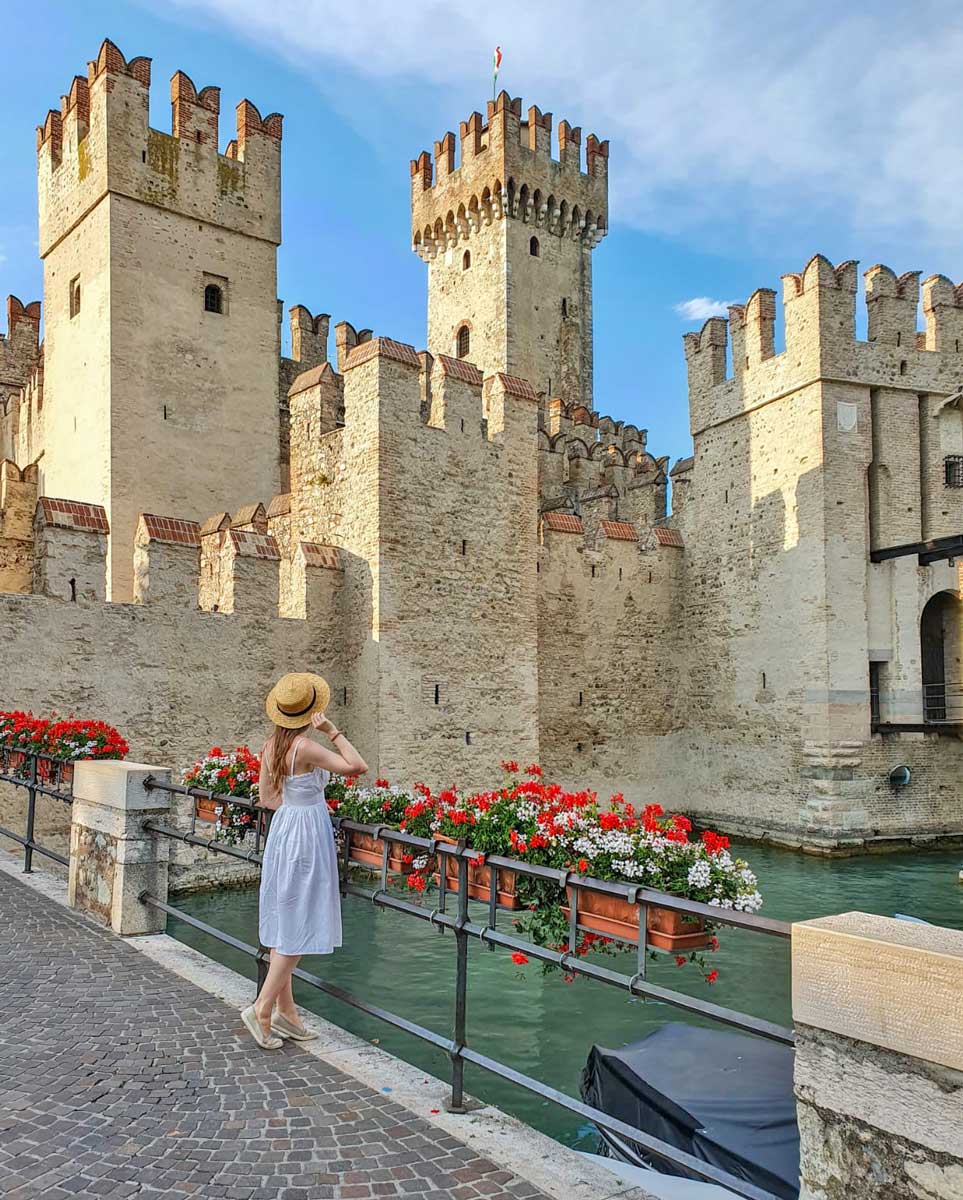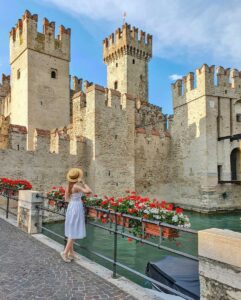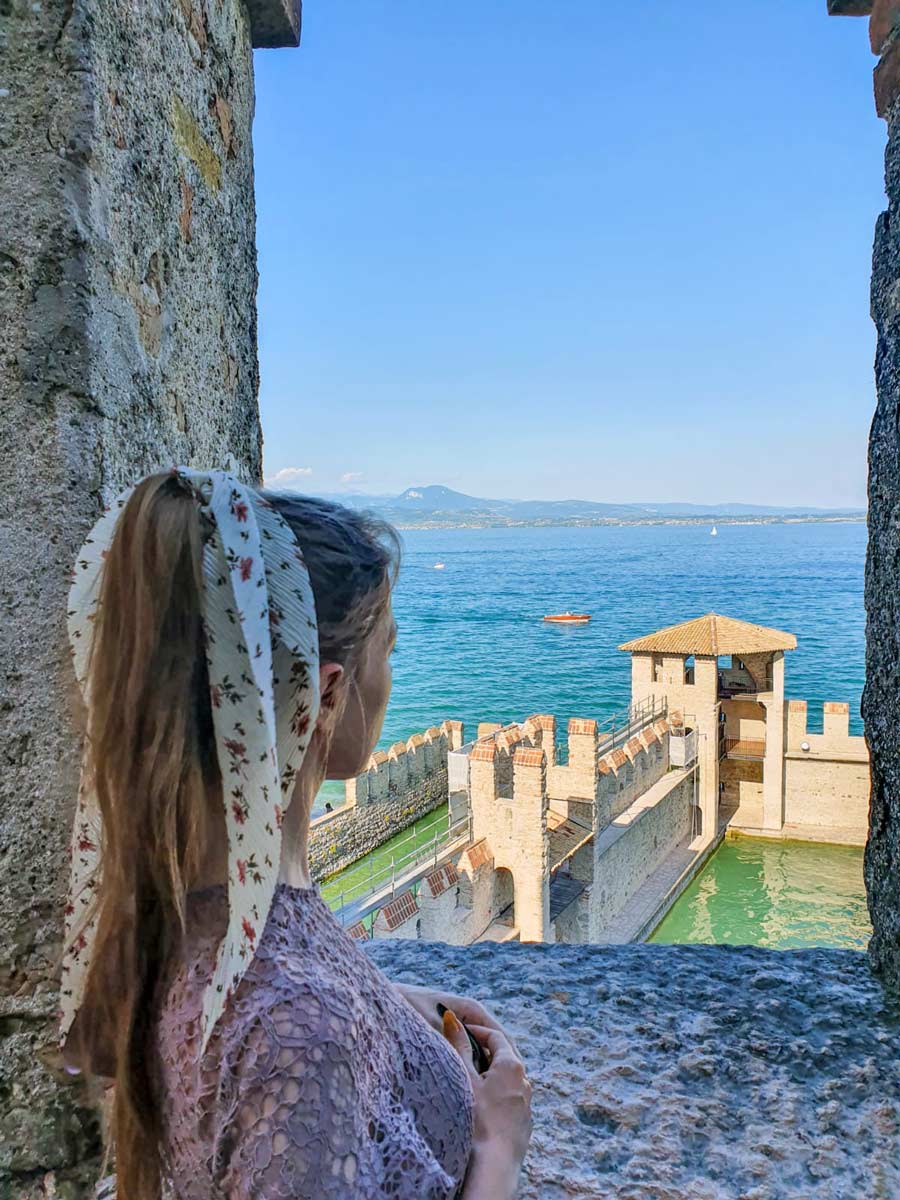 What are the closest airports to Sirmione?
The closest airport to Sirmione is Valerio Catullo Airport in Verona (about 35 km away). Other closeby airports include Bergamo (92 km), Linate (125 km), Malpensa (176 km) near Milan, Marco Polo (158 km), Treviso (169 km) near Venice, Guglielmo Marconi in Bologna (165 km), and Parma (153 km).
As you can see, to get to Sirmione you need to fly to one of these cities. While Verona is closest, Milan is probably the best served since Malpensa is the largest airport in northern Italy and it also has Bergamo and Linate airports.
You could also choose to do a multi-destination trip and visit Sirmione and other charming towns on Lake Garda (for example Limone or Malcesine) together with Venice, Verona, Bologna, Parma, and/or Milan.
Me and my fiancee actually did this: We stopped in Verona on our way to Sirmione (though we flew into Bologna and connected by train since there's no direct low cost to the city from Bucharest yet) and visited the Duomo in Milan before we returned home from Malpensa with an evening flight.
How to get from Verona to Sirmione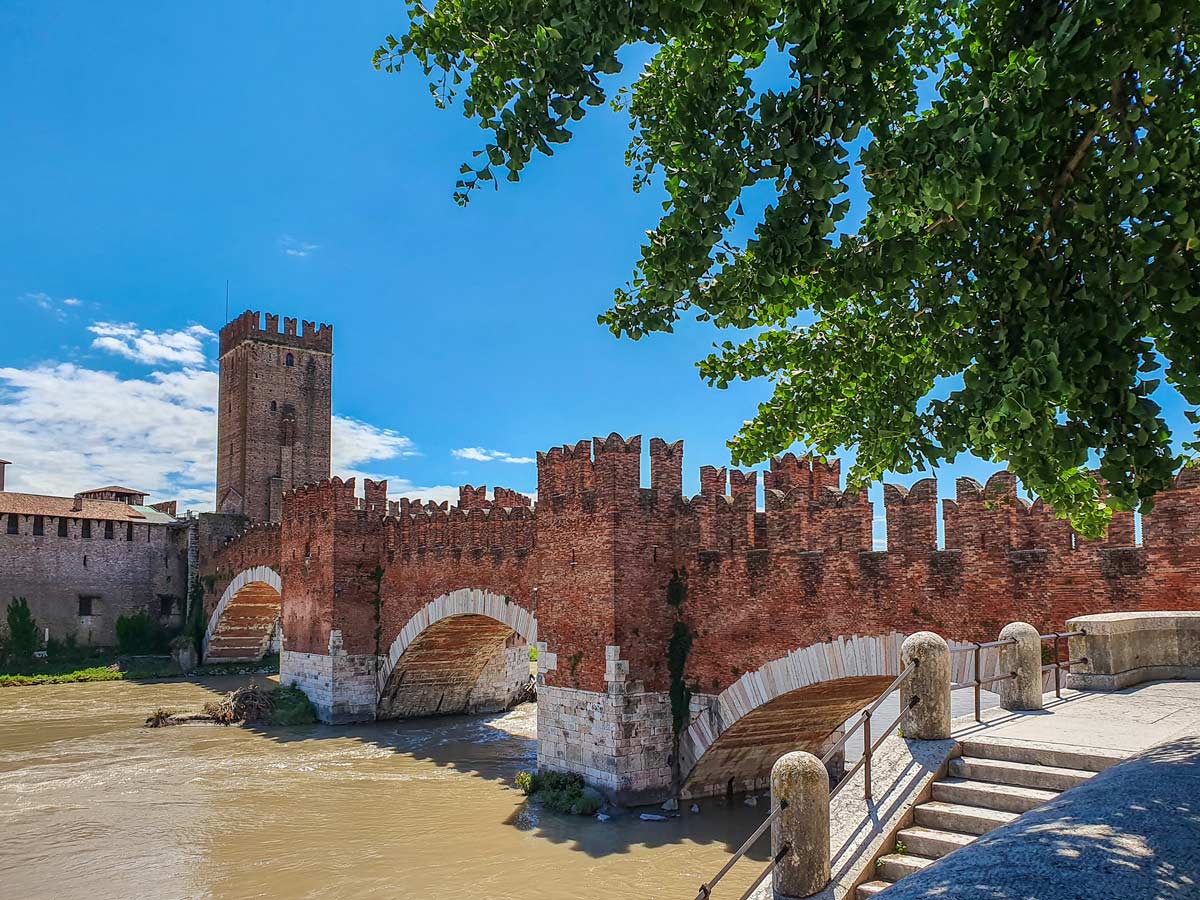 By bus
First of all, you need to know there's no train station at Sirmione, only at Desenzano del Garda and Peschiera del Garda.
This being said the easiest way to get to Sirmione from Verona is to take bus LN026 from the Verona Stazione Fs bus station, located right near the Verona Porta Nuova train station (there's a shuttle bus connecting Porta Nuova to the airport).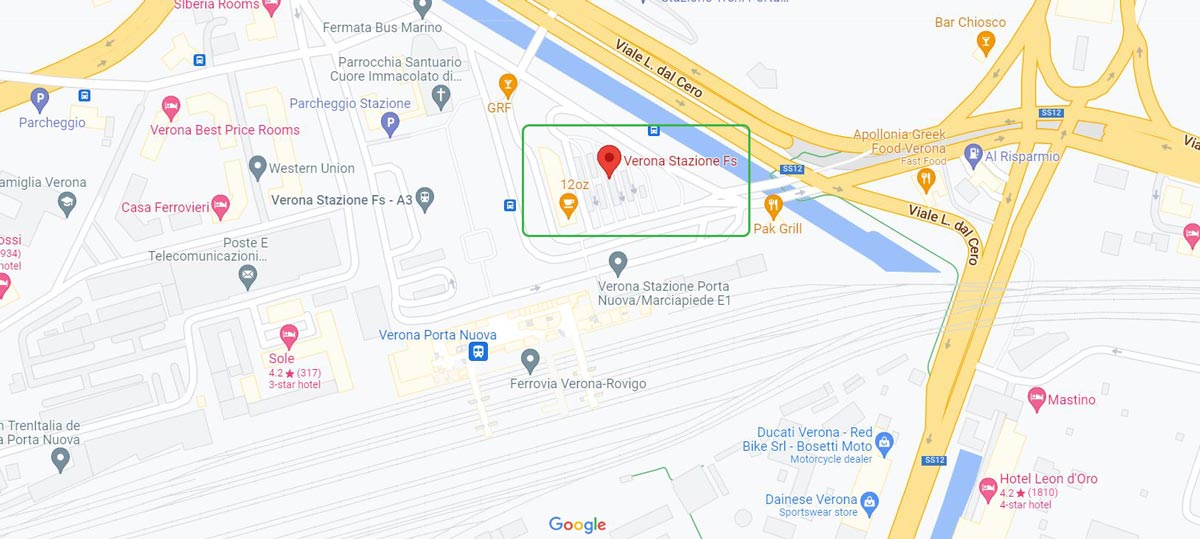 Warning: In my experience, Google Maps is not always 100% accurate in this region, so make sure you double-check the itineraries and especially the stations or stops it suggests.
The LN026 buses run every hour, but there's a catch: after 10 AM they don't go past Piazza Campiello stop, rather you'd be asked to descend here by the driver.
You can then continue your journey to the historical center of Sirmione (Centro Storico stop) with a shuttle bus called Navetta. Your original ticket for Sirmione is valid on this shuttle as well, just show it to the driver as you board.
I should mention that the information boards present in the stations don't actually state this. Therefore we were pretty confused at the end of our trip when we left Sirmione early in the morning and there was no shuttle bus running according to its timetable.
A local however kindly explained to us that the Navetta only starts operating after 10 AM and before that the interurban buses go directly to the Centro Storico (Old Town Center) stop.
The reason for all this is probably the fact that many people are visiting Sirmione from Colombare, so they introduced this shuttle that runs more frequently than the buses from other locations.
LN026 bus tickets: Verona to Sirmione
You can buy your LN026 bus tickets from the booth in Verona Stazione Fs station, on the Arriva MyPay app ( Google Play | App Store ), or directly on board the bus. A one-way ticket to Sirmione was 3.60 EUR* per person, so we found the bus to be pretty decently priced.
*tickets may be a bit more expensive when buying onboard the bus, but I have no definitive confirmation of this
By train + bus
You can also take the train from Verona to Peschiera and then the LN026 bus. Depending on the type of train you can arrive a bit faster in Sirmione, but it's more expensive and not really worth the extra hassle in my opinion.
By car
If you decide to visit Sirmione by car, I suggest you leave it in Colombare (there's more parking space there) and take the shuttle to Sirmione (Centro Storico bus stop). A ticket is 1 EUR, but if you get it directly from the driver it costs 0.50 EUR extra.
By tour
Ultimately, you can also visit Sirmione on a day tour from Verona. This Sirmione and Lake Garda Small Group Tour includes a boat tour of the peninsula (depending on weather conditions) and an optional guided tour of the charming town.
How to get from Milan to Sirmione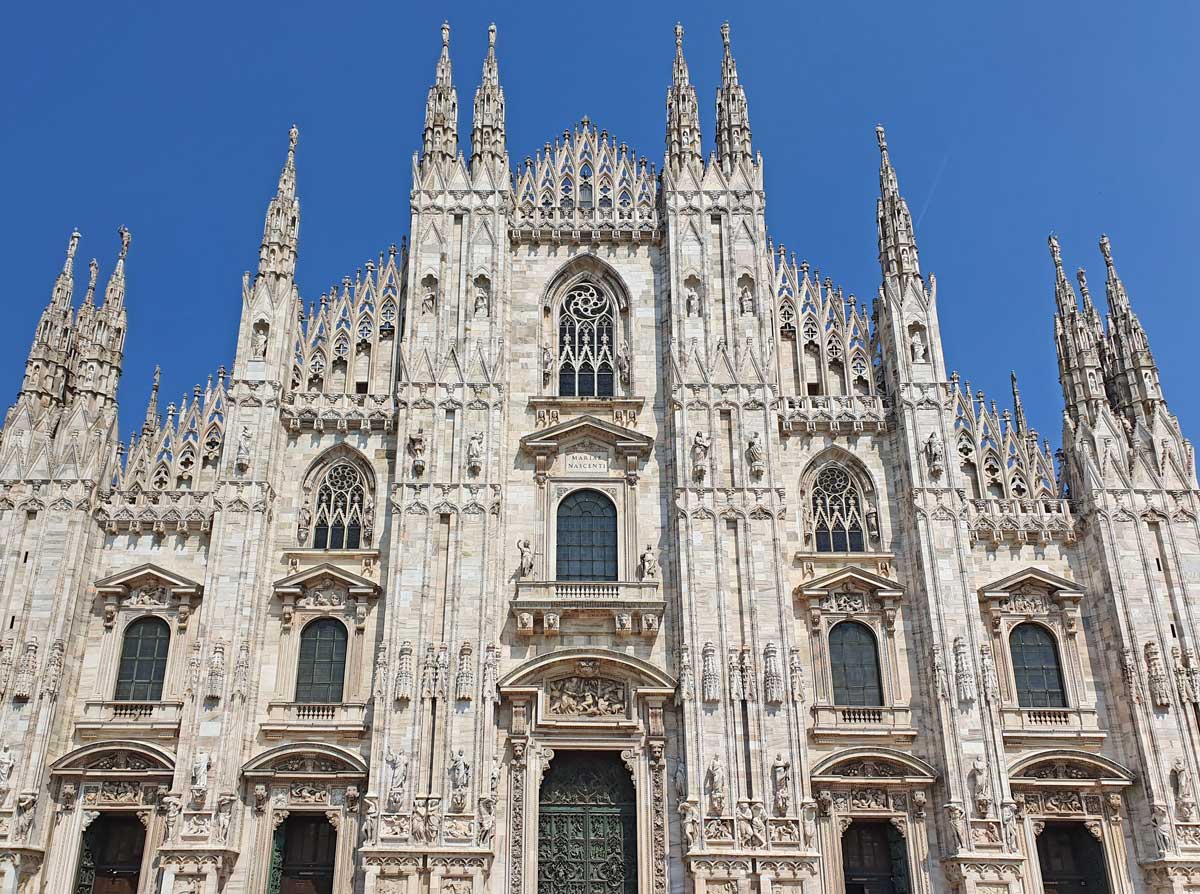 By train + bus
Depending on where you land you can take a bus or the train from the airport to Milano Centrale train station. You can then find a connection from there to either Desenazo or Peschiera del Garda.
Upon arrival to either of these towns, you can continue your journey on bus LN026 (and Navetta depending on the time of your arrival) to Sirmione.
Now, if you choose to travel via Peschiera don't believe Google Maps when it tells you to take the LN026 bus from Peschiera Bivio Stazione Fs bus station. It doesn't stop there! Rather go to Peschiera – Piazza Battistoni stop.
There are also boats connecting the two towns to Sirmione, but I'd recommend sticking to the bus as it runs more often.
By car
The journey time by car between Milan and Sirmione is usually between 1h 40 minutes and 3h depending on traffic.
By tour
You can also hop on a tour to visit Sirmione from Milan. Here are a few options:
How to get from Bologna to Sirmione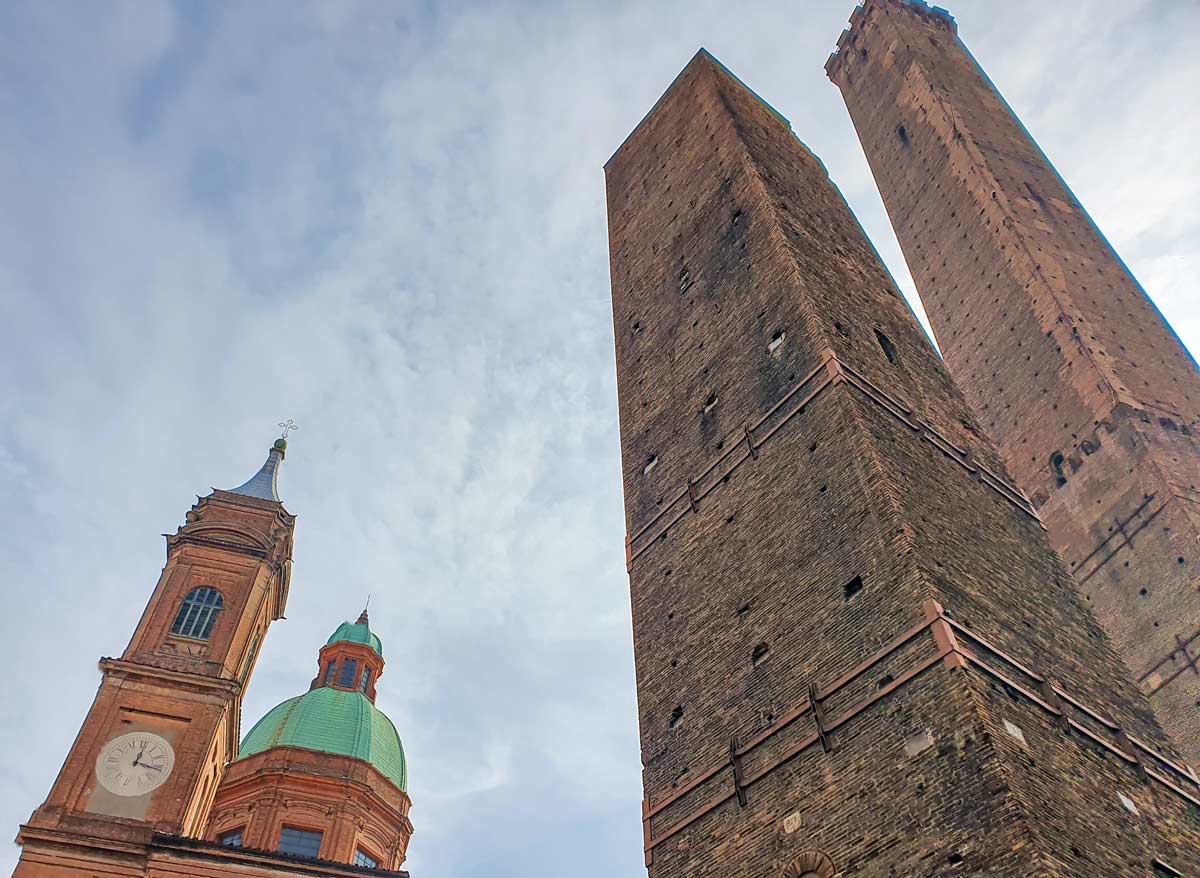 By train + bus
You have two options (I recommend the first one with a short sightseeing stop in Verona if you have enough time):
take the train from Bologna Centrale to Verona Porta Nuova and then bus LN026
take the train to Peschiera del Garda (you'll probably need to change trains in Verona as there are just a few direct connections between Bologna and Peschiera) and then bus LN026
To get to Bologna Centrale train station from the airport, just take the Marconi Express.
By car
If you decide to rent a car, you should know that the journey from Bologna Airport to Sirmione typically takes 1h 40 minutes to 2h 20 minutes, depending on traffic conditions.
How to get from Venice to Sirmione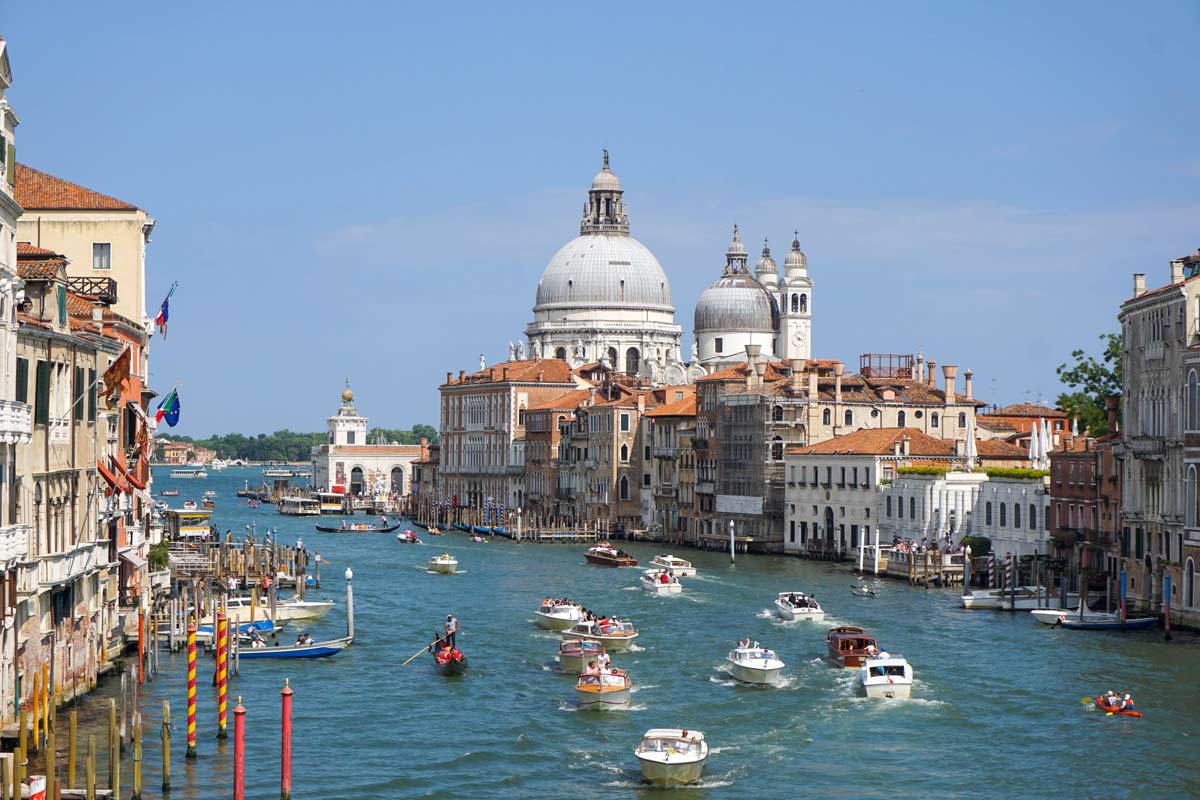 By train + bus
To get to Sirmione from Venice, you first need to get to Venice Mestre train station (there are buses that arrive here from both Venice Treviso and Venice Marco Polo airports). From there you just take a train from Peschiera del Garda and then continue on the same LN026 bus that I already mentioned several times in this post.
By car
The journey time by car to Sirmione from Venice's airports is between 1h 35 minutes (Marco Polo) and 1h 50 minutes (Treviso).
How to get from Parma to Sirmione
By train + bus
Getting to Sirmione from Parma by public transportation is not the easiest since it requires quite a few changes and it usually takes between 3 and 4 hours. For this reason, I don't really recommend flying to Parma if you want to visit Lake Garda and Sirmione.
Here are your options:
Take a train to Brescia, where you change for Desenzano. From there you'll continue on bus LN026.
Take a train to Milano Centrale, where you'll change for Peschiera del Garda. There, you'll continue your journey on the same LN026 bus.
In both cases, you can take a bus from the airport to Parma train station.
By car
Travel time by car from Parma airport to Sirmione is around 1h and 40 minutes.
How to get to Sirmione: Conclusion
No matter which route you take, Sirmione is definitely worth a visit. With its stunning lake views, historical attractions, and delicious food options, this town is the perfect destination example for which Italy is known and loved by many travelers.
Have you already been to Sirmione? If so, what was your favorite part of the town? Let me know in the comments below!
---
MORE INFO ABOUT ITALY