Are you visiting Croatia soon and you're wondering if a Dubrovnik to Kotor day trip is worth adding to your itinerary? I've got you covered!
Kotor, situated in Montenegro, is a popular day trip destination from Dubrovnik, Croatia. It is located in the beautiful bay of Kotor, which is commonly referred to as Europe's southernmost fjord, but it's, in fact, a ria (a submerged river canyon).
And if you've got the time, I highly recommend adding Perast to your travel plan as well. It is a picturesque, little town on the outskirts of the same bay, just a short drive away from the city of Kotor.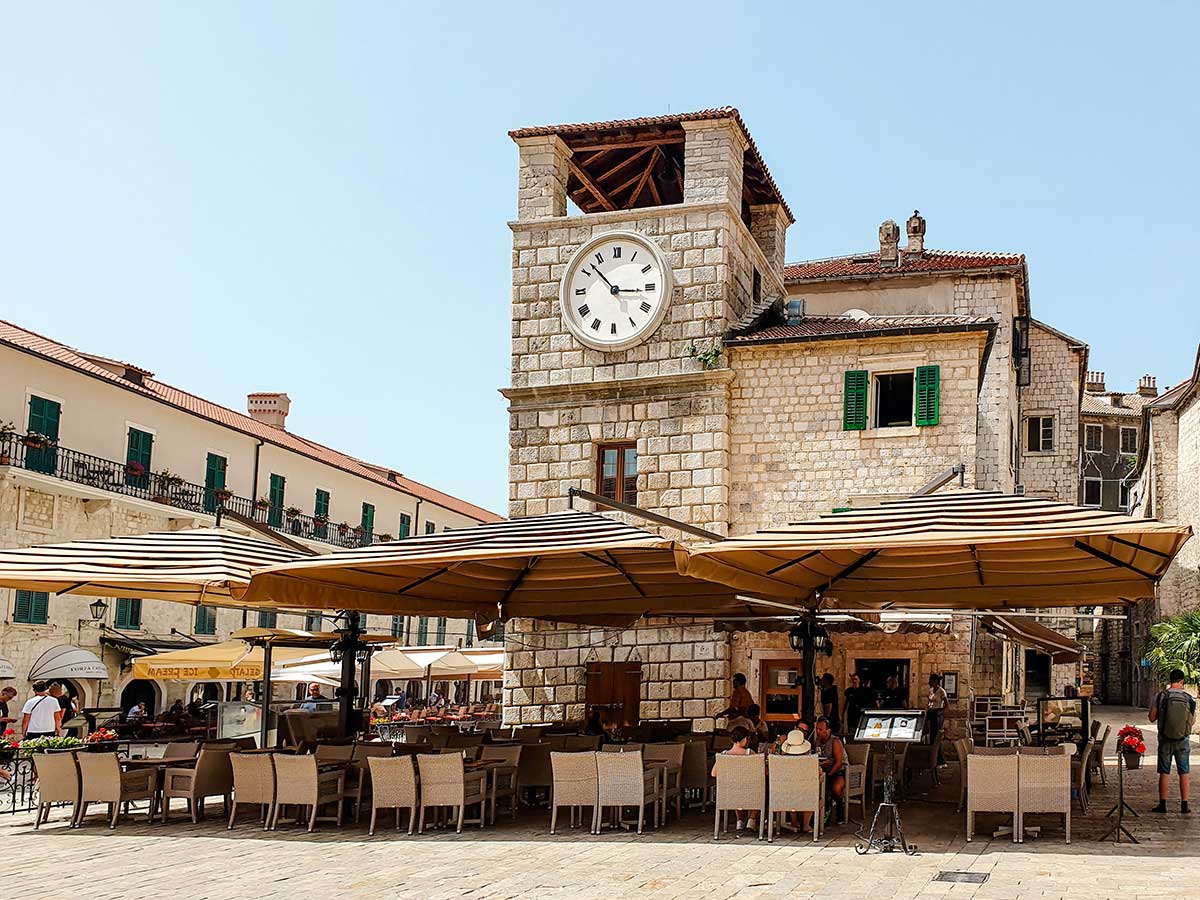 Disclosure: Some of the links in this post are affiliate links. If you click on them and make a purchase, I may receive a commission at no extra cost to you. Check my full disclaimer here.
How to travel from Dubrovnik to Kotor for a day trip
Traveling from Dubrovnik to Kotor is a popular route for tourists visiting Croatia, as it's Mostar in Bosnia. You can opt between renting a car and driving to Montenegro yourself, using public transportation, or booking a tour.
But regardless of what option you end up choosing, I really recommend trying to get to Kotor as early as possible if you're visiting during the summer months because it can get scorching hot.
Also, make sure you check the status and waiting times at the border crossing before you leave for your trip
By car
The easiest way to visit is by either personal or rental car. The journey to Kotor from Dubrovnik takes about 2 hours and it's quite scenic.
Perast is just a 20-minute drive away from Kotor and you can either stop by on your way back to Dubrovnik or visit on a boat tour.
If you get a rental from Croatia make sure to tell them that you intend to take the car out of the country and into Montenegro. They will provide you with the appropriate documents (the Green card).
Most rental companies will also charge a cross-border fee. If you choose to travel with your personal car, check if your insurance covers Montenegro.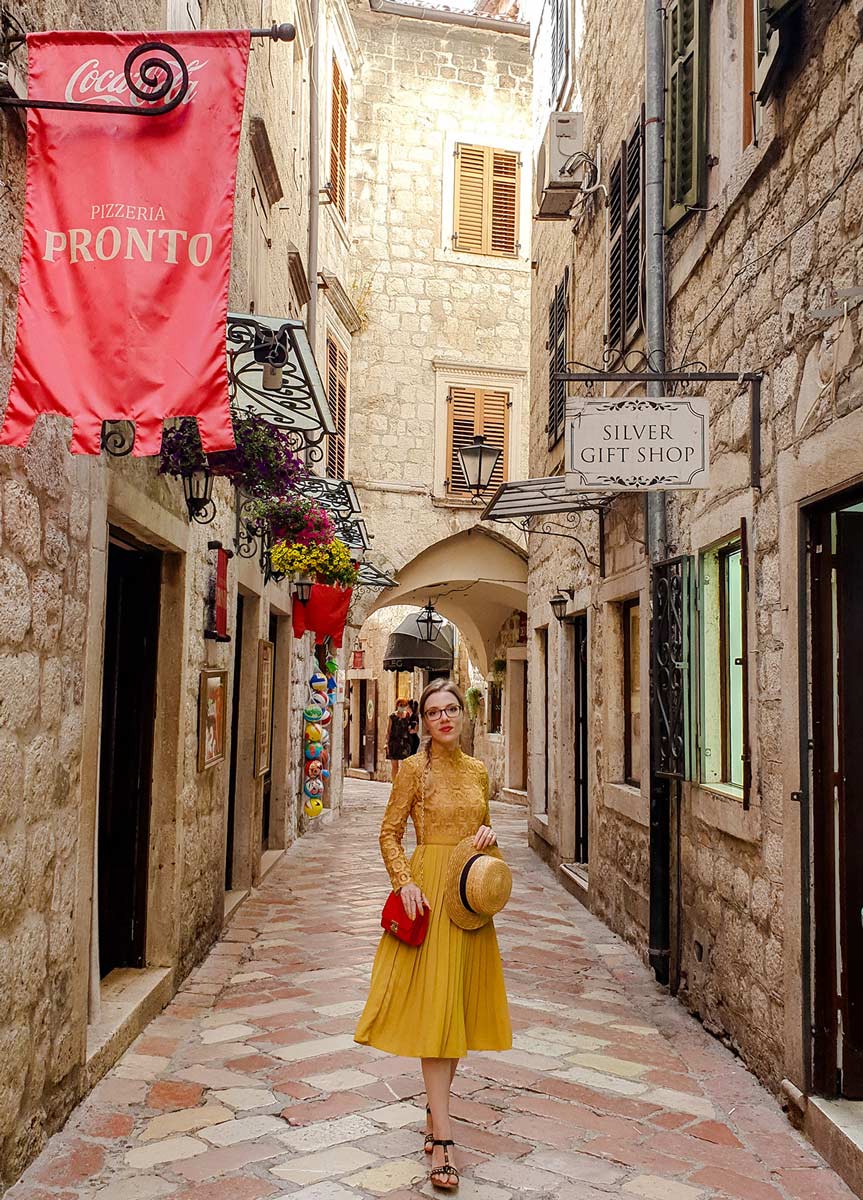 By private transfer or bus
If you don't want or don't know how to drive, then you can also get a private transfer or travel by bus to Kotor. Check buscroatia.com's website for the bus timetables.
By tour
There are also several tours from Dubrovnik to Kotor, that you can opt for. Here are a few examples:
Travel documents to enter Montenegro
Make sure you bring the appropriate travel documents with you since you'll need them at the border crossing.
As of now, Montenegro is not a member of the European Union. Therefore, I recommend you verify the official travel requirements for your country to determine whether you can enter with an ID or if you need a passport.
And even if you can enter with just your ID, but you also own a passport, I'd recommend just bringing the latter with you as well to avoid any potential hassle. Besides, you'll get an additional stamp on it! 😀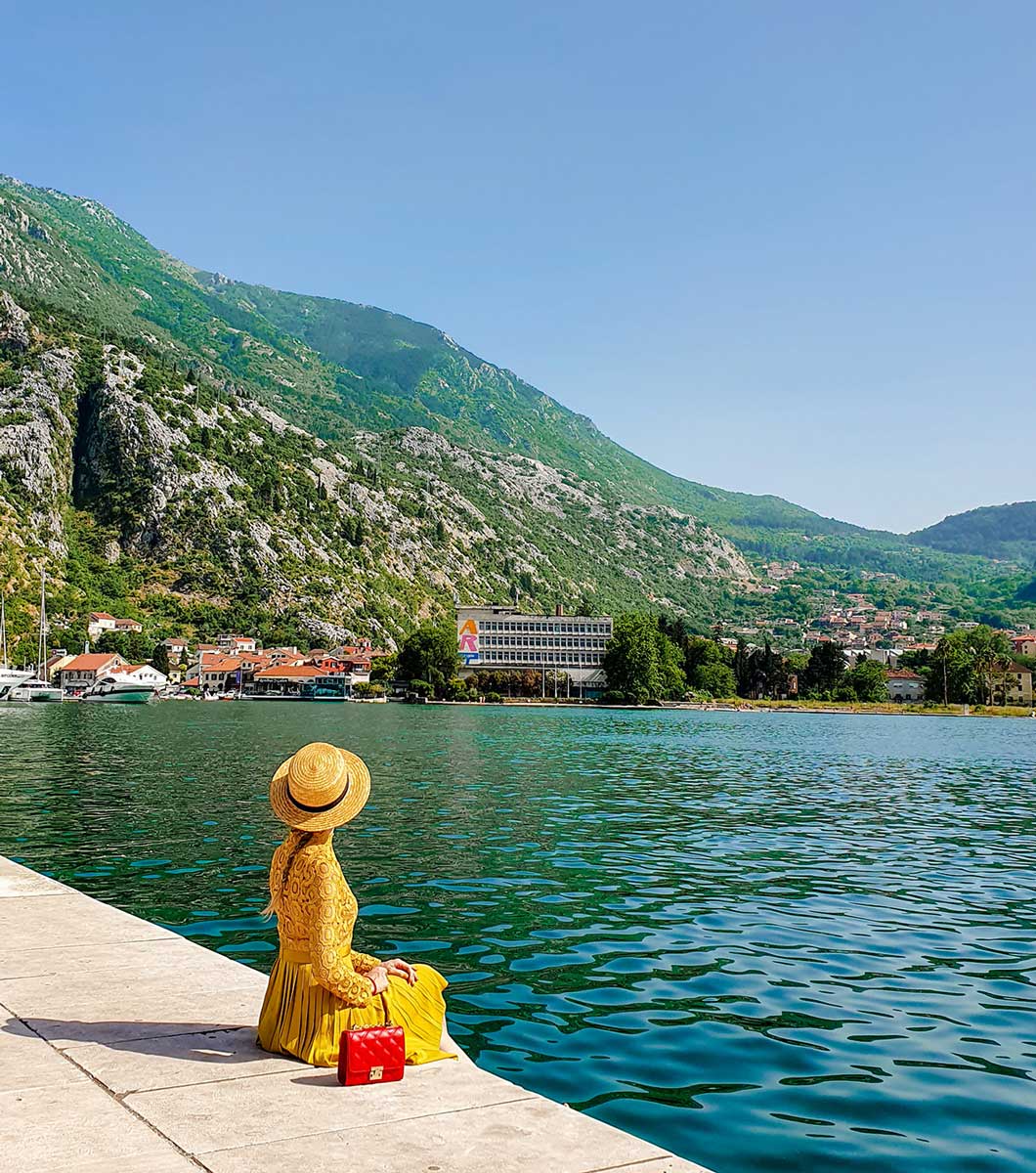 Parking in Montenegro
If you're driving a car you don't really need to worry about parking as there are quite a few options in both locations. However, you might want to check the reviews for the parking lots beforehand.
Parking in Kotor
There are several parking options near the old town. We left our car at the first one we saw, which was the one at Dobrota, near the water. It's an outdoor parking lot, quite big, and it costs 3eur/h. They don't accept cards!
We later saw that there were a few bad reviews on Google for this parking lot, but we didn't encounter any problems.
Parking in Perast
There are parking lots at both ends of the village. Since it was quite full, we parked at the one that's right at the junction with the main road, towards Dubrovnik.
There are quite a few bad reviews for this parking lot as well and this time I have to agree with them. As we were discussing payment with one of the guys there, another one simply sat on the car next to ours and then rested his shoe on the front wing of our rental.
When he realized it was our car he did say sorry, but it really seemed like a common occurrence. Thankfully we had full insurance, so we didn't have to really worry about scratches, but it's something to bear in mind.
They also gave us an option to get a combo ticket: parking with a boat trip to the Our Lady of the Rocks which is Perast's main attraction.
We passed and only paid for the parking, but when we got to the village, we actually found out that the trip was offered cheaper there. The difference was not a big deal, but I really don't like it when people are trying to fool me.
Things to do in Kotor on a day trip from Dubrovnik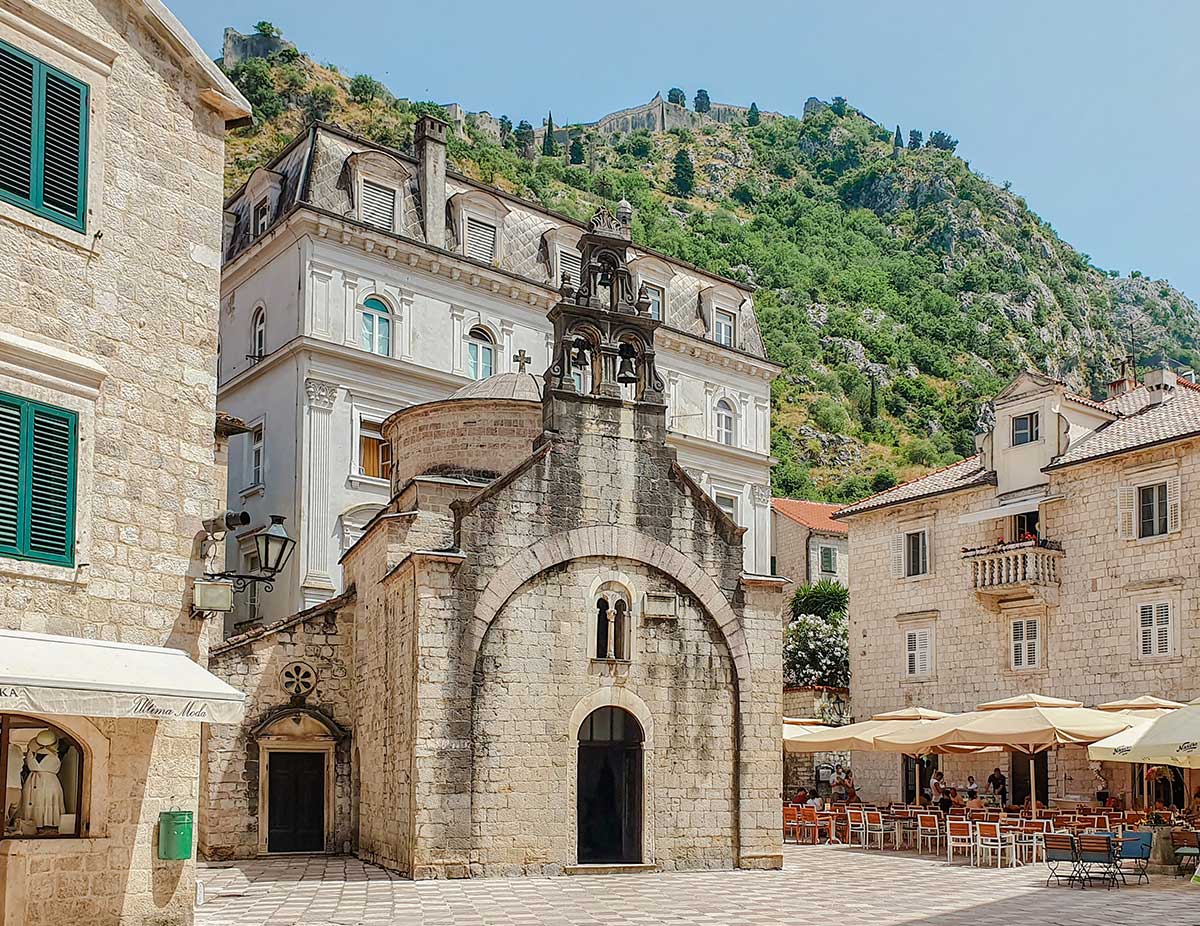 Explore Kotor Old Town
The Old Town is the main attraction of Kotor and it's a really charming place.
Get your camera ready, because I guarantee you'll want to capture every little corner. It is one of the best-preserved medieval old towns in the Adriatic and a Unesco World Heritage Site, after all.
The best thing to do here is to get lost in the narrow, maze-like alleys and let yourself be transported back in time.
When you get tired, stop at one of the cafes in the squares, get a refreshment, and just people-watch.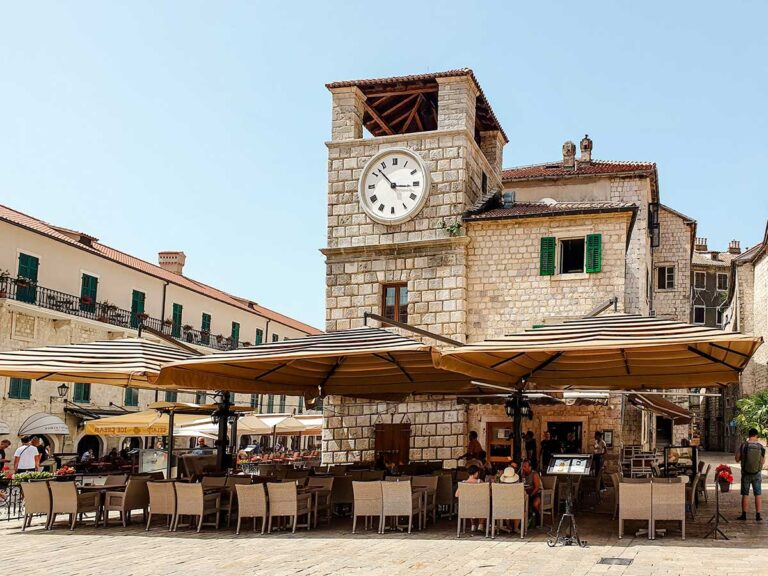 Hike up to Kotor fortress for a stunning panorama of Kotor Bay
The Kotor Fortress hike is a pretty popular activity for travelers visiting the city, despite the fact that it's no easy feat. This is due to the beautiful views of Kotor Bay that it offers. To climb, you need to pay a fee of 8 euros.
If you visit in summer, I wouldn't recommend climbing mid-day, better to do it in the morning when it's a bit cooler or later, in the evening. And don't forget to take plenty of water with you and appropriate shoes.
Take a boat tour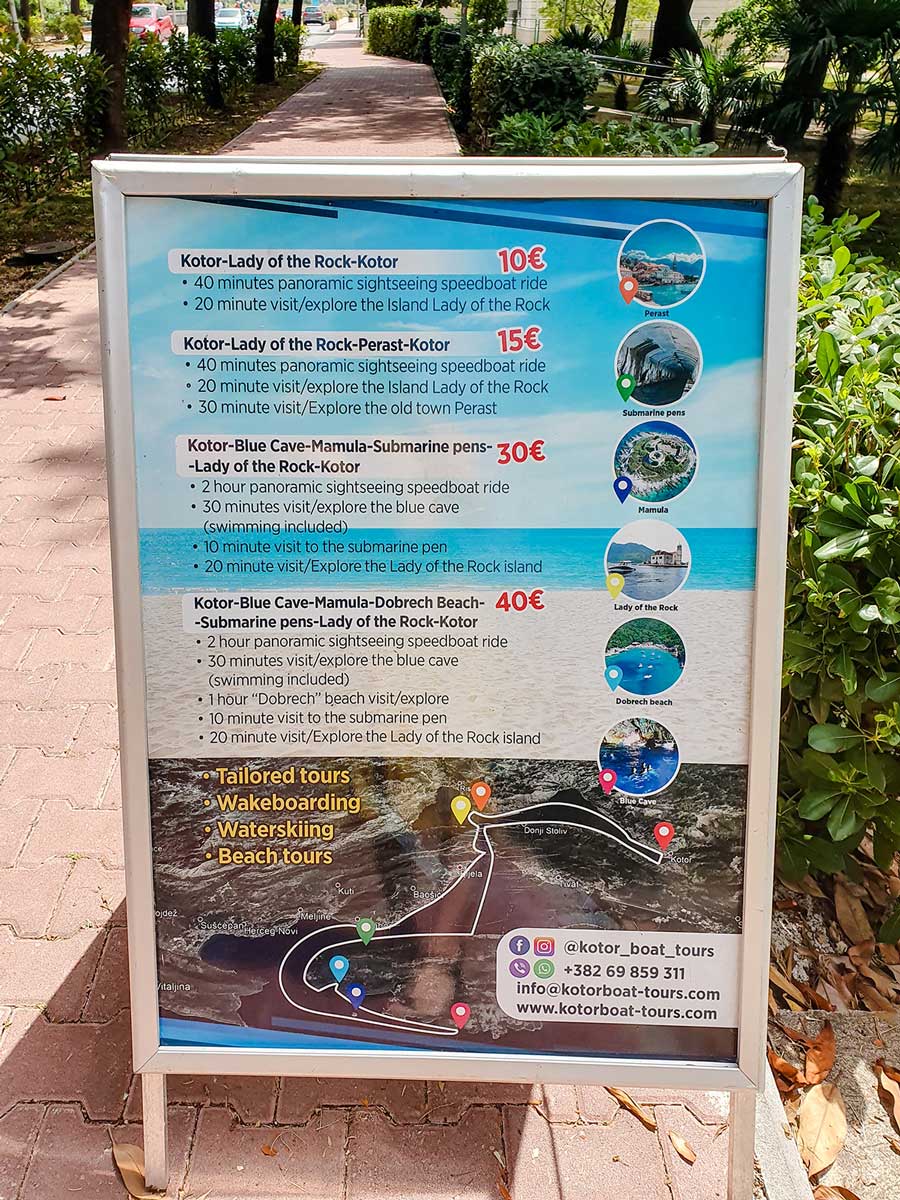 There are quite a few boat tours offered and it can be a wonderful way to explore the Bay. I really liked the Kotor-Lady of the Rocks-Perast-Kotor option which included 40 minutes panoramic sightseeing boat ride, a 20 minutes visit to the Lady of the Rock, and 30 minutes in Perast for 15 euros.
But as it was getting pretty late we decided it was better to stop at Perast on our way back to Dubrovnik.
Things to do in Perast on a day trip from Dubrovnik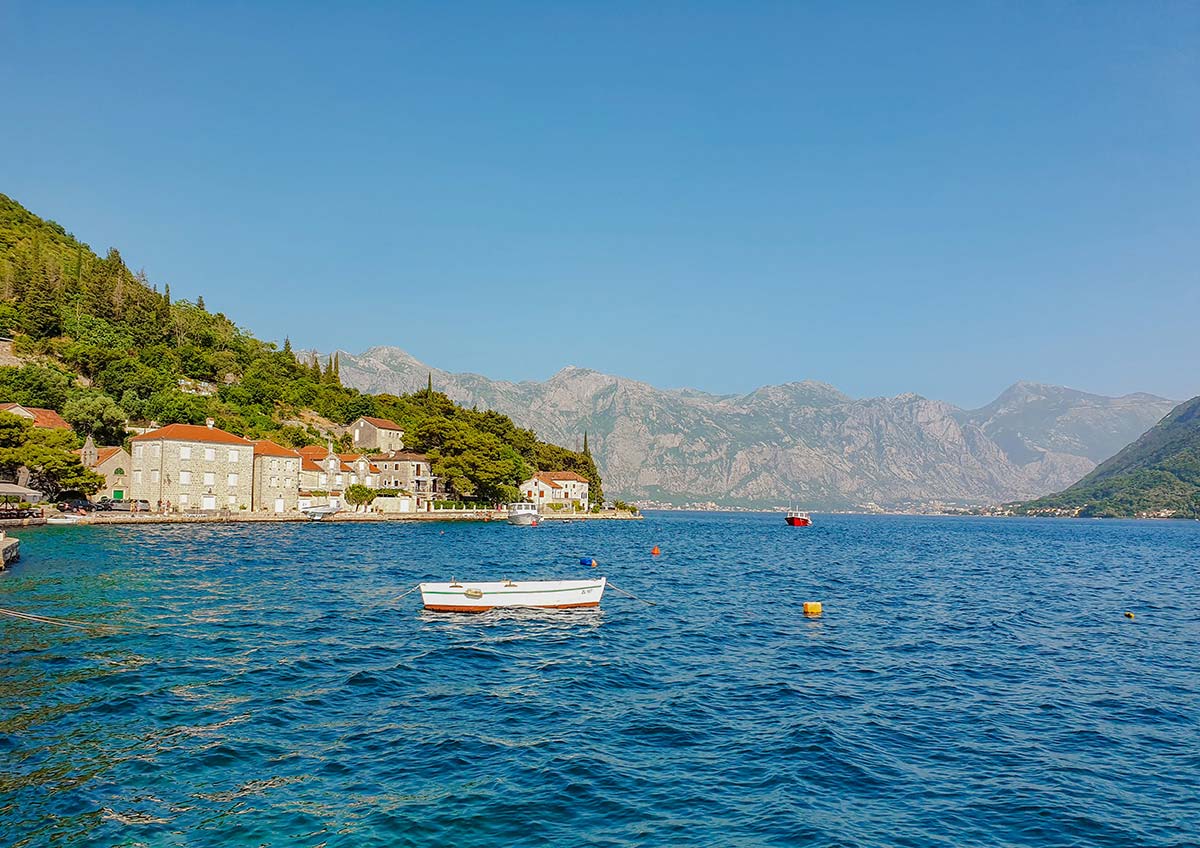 Explore Perast's Old Town and waterfront
A tiny, yet charming village, Perast sits on a slope right on the edge of Kotor Bay.
Its waterfront offers stunning views of the bay and of the two little islands in the middle of it. The very best thing to do here is to take it all in and simply enjoy the views.
Climb the Bell Tower
For a small fee, you can climb Perast's 55-meter tall bell tower and enjoy a nice panorama above the bay and the old town.
Be careful as you climb, because the staircase is very steep and narrow.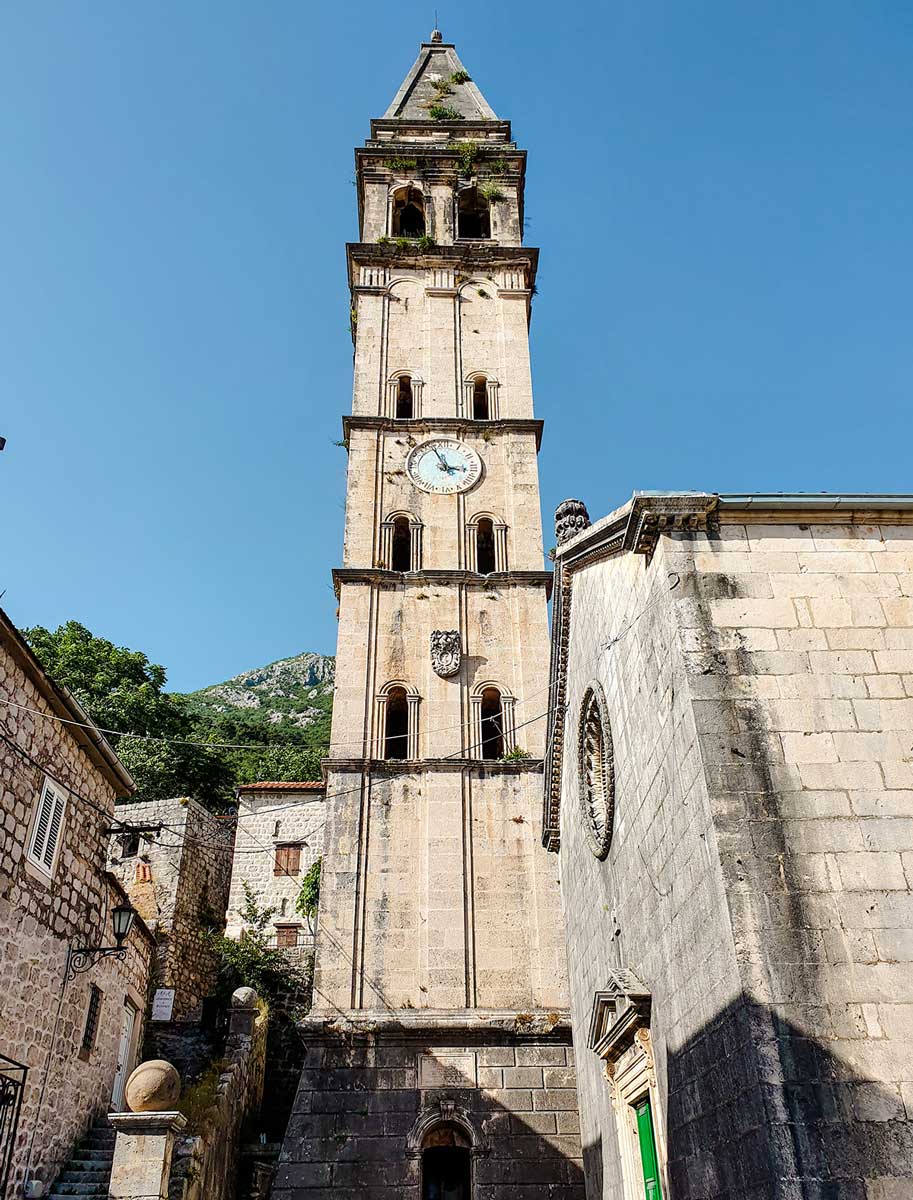 Ride a boat to Our Lady of the Rocks
By far the most popular attraction of Perast, Our Lady of the Rocks is a small man-made island that's home to a church and a small museum.
Boats leave regularly for the island, directly from the waterfront of the village. The ride currently costs 5 euros per person.
Right next to Our Lady of the Rocks is another island, this time natural, called the Island of Saint George. It houses a monastery, but it can't be visited.
The boats will however circle it so you can observe it from afar.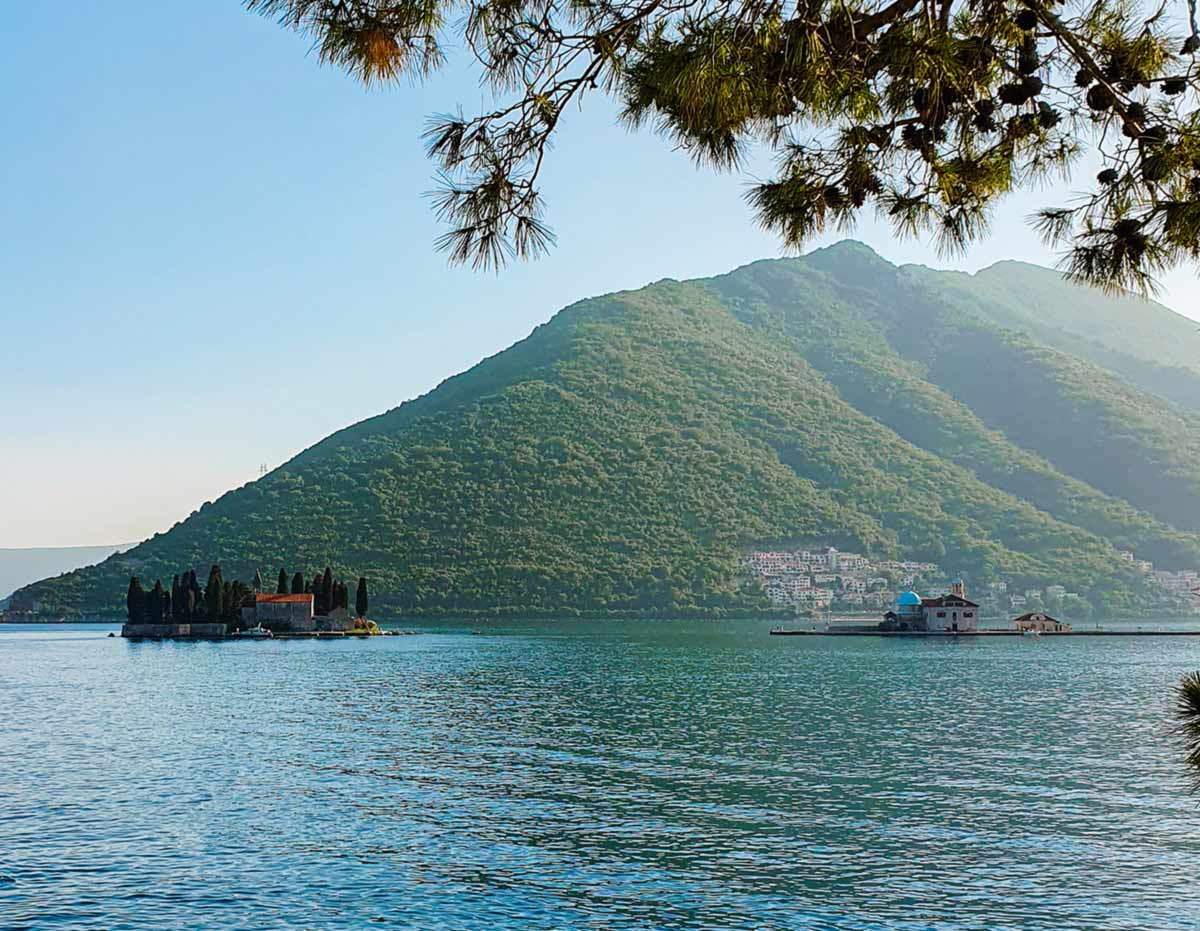 Currency in Montenegro
You might have noticed that even though Montenegro is not part of the EU at the moment, all the prices I listed are in euros. That's because the country adopted the Euro as their de facto domestic currency.
So while you don't have to worry about exchanging money in a lesser-used currency just for a day trip, I do recommend bringing some cash with you as even most restaurants only accept payment by cash.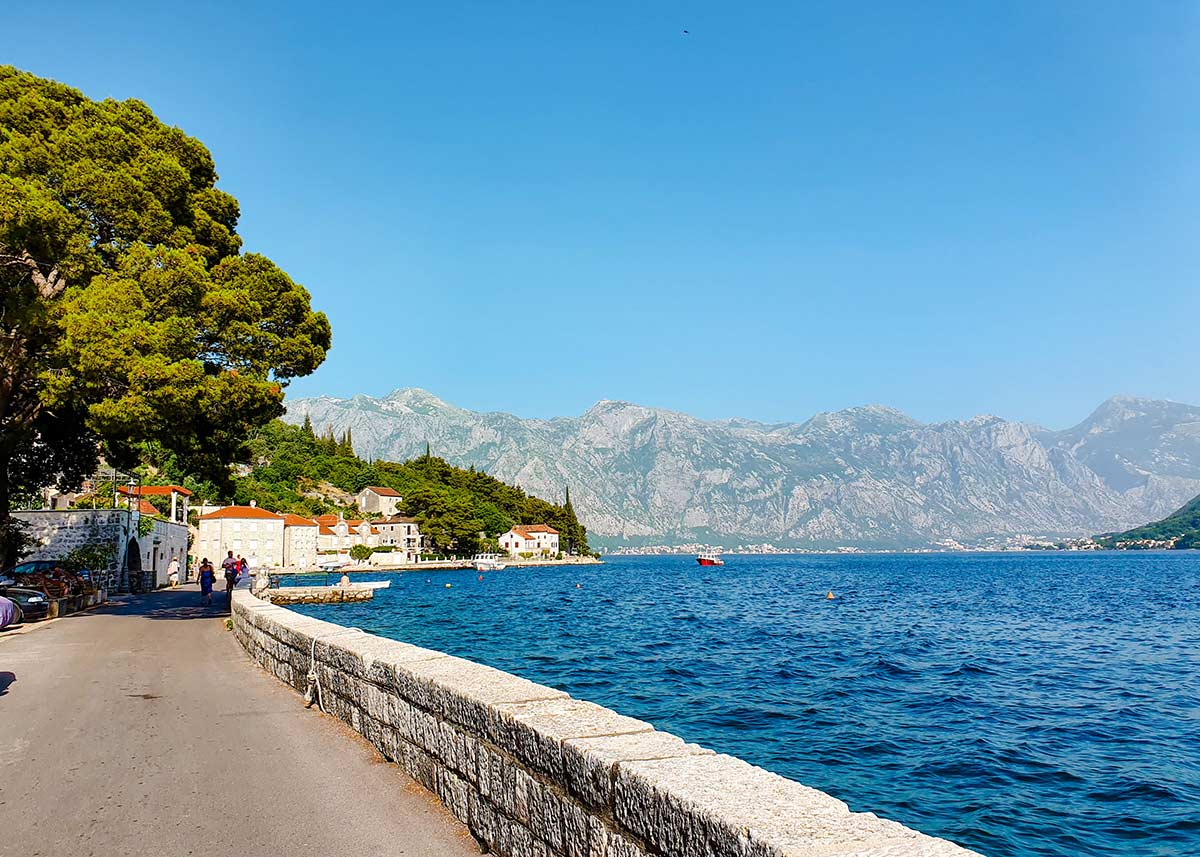 Visiting Montenegro from Croatia FAQs
Is Kotor worth a day trip?
Kotor, Montenegro is a beautiful town that is definitely worth a day trip, especially if you're interested in history, culture, or natural beauty.
What is the closest town in Montenegro to Dubrovnik?
The town of Herceg Novi in Montenegro is one of the closest towns to Dubrovnik, Croatia. It's situated at the entrance to the Bay of Kotor and is approximately 50 – 67 kilometers away from Dubrovnik, depending on the route you take.
Are there border checks between Croatia and Montenegro?
Yes, there are two border crossings between Croatia and Montenegro: Vitaljina – Kobila and Karasovići – Debeli Brijeg, with the latter being the more commonly used route.
Are Euros accepted in Montenegro?
As I already mentioned, Euro is the de facto currency in Montenegro, so the answer is yes.
Kotor and Perast day trip from Dubrovnik: Wrap up
I hope you've found all the information you needed for planning a great day trip to Kotor and Perast from Dubrovnik, but if you've got any questions, feel free to post them in the comments below!
Happy travels~
---
YOU MIGHT ALSO LIKE