Should you visit Livraria Lello in Porto, Portugal?
Livraria Lello in Porto is often cited as one of the most beautiful bookstores in the world and many people visit it each year.
But is it worth all the hype? Some people say that it is an absolute must-see, while others claim that it is overrated. In this blog post, I will share my experience visiting Livraria Lello and give you my honest thoughts on the matter.
Why is Livraria Lello famous?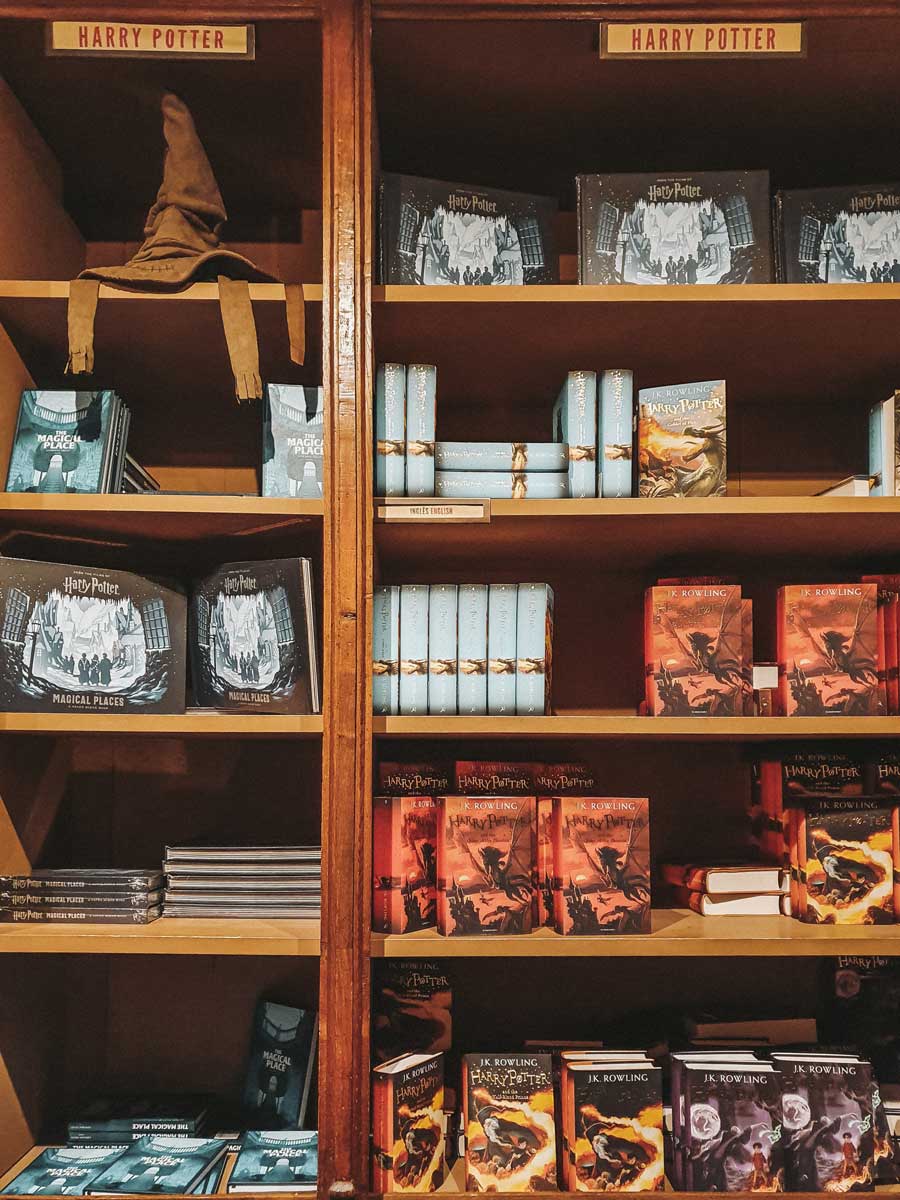 Leaving its beauty aside, there's no denying that part of its fame is due to its rumored connection with Harry Potter. Since J.K. Rowling lived for a while in Porto, it was believed that she was inspired by the beautiful bookstore when she created Hogwarts. However, the author denied it in a tweet saying:
For instance, I never visited this bookshop in Oporto. Never even knew of its existence! It's beautiful and I wish I *had* visited it, but it has nothing to do with Hogwarts!

– J.K. Rowling
Now, if you are a Harry Potter fan and you wanted to visit the bookstore for this very reason, you might be disappointed to read that. But the author did say she sometimes wrote in The Majestic Cafe, located on Rua Santa Catarina, which is also a beautiful place. You could visit it, order a coffee and imagine how bits of Harry's magical world came alive here.
Where is the Livraria Lello?
Livraria Lello is located at the number 144, Rua das Carmelitas, in downtown Porto, Portugal. If you visit the city, it's literally impossible to not find yourself in its vicinity, as it's situated between two important landmarks: Igreja do Carmo and Igreja dos Clerigos.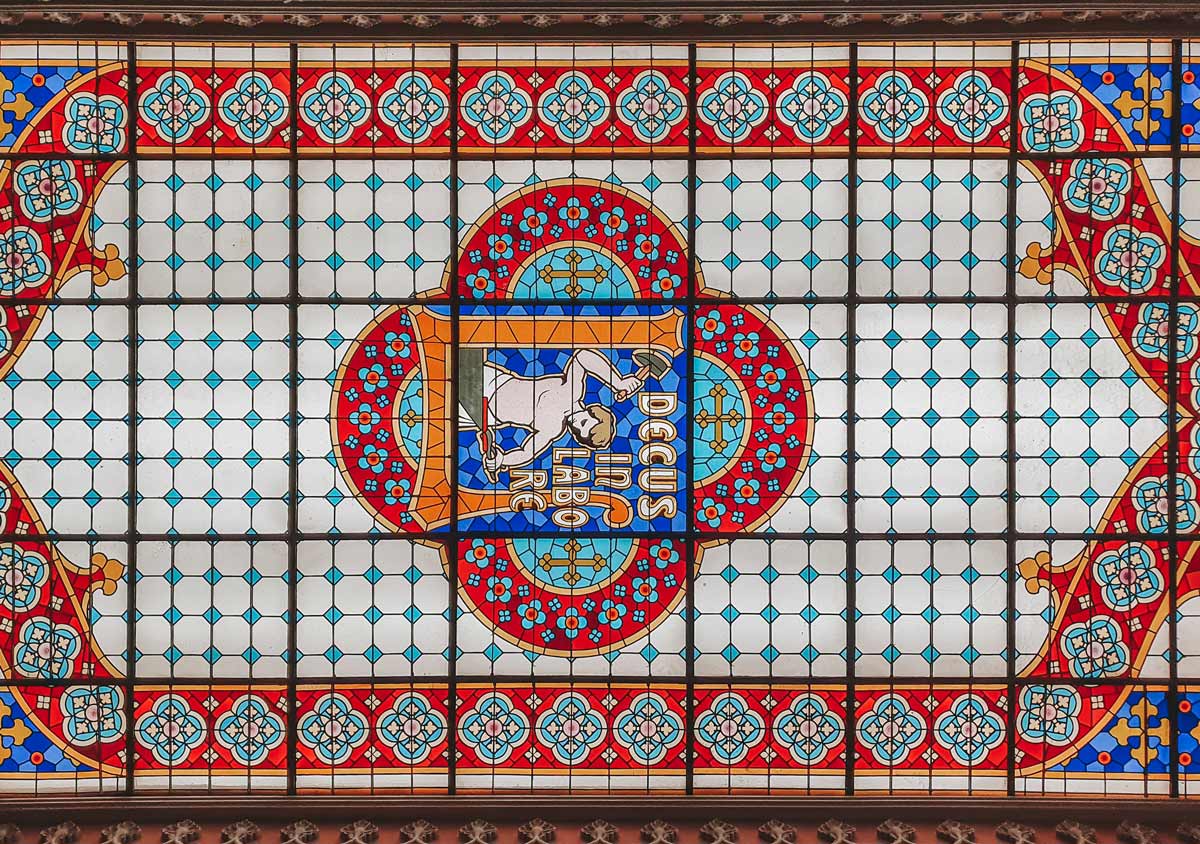 Disclosure: Some of the links in this post are affiliate links. If you click on them and make a purchase, I receive a commission at no extra cost to you. Check my full disclaimer here.
Where to buy tickets for Livraria Lello?
In order to visit the bookstore, you need to get a ticket/voucher. You can buy it online for 5 euros or on-site for an extra euro. Upon entering the bookstore you can use it to get a discount on a book of your choice.
We initially didn't plan to buy anything, but then we saw they had a collection of well-known books, translated into several languages and my fiancee had the idea of getting one as a souvenir, which I thought sounded great.
I got a selection of Fairytales by Grimm Brothers in English (I loved them when I was little) and he got The Great Gatsby in Portuguese. The price for a book was 16,90 and they subtracted the 5 euros we paid to enter, so it ended up being 11,90 euros/book.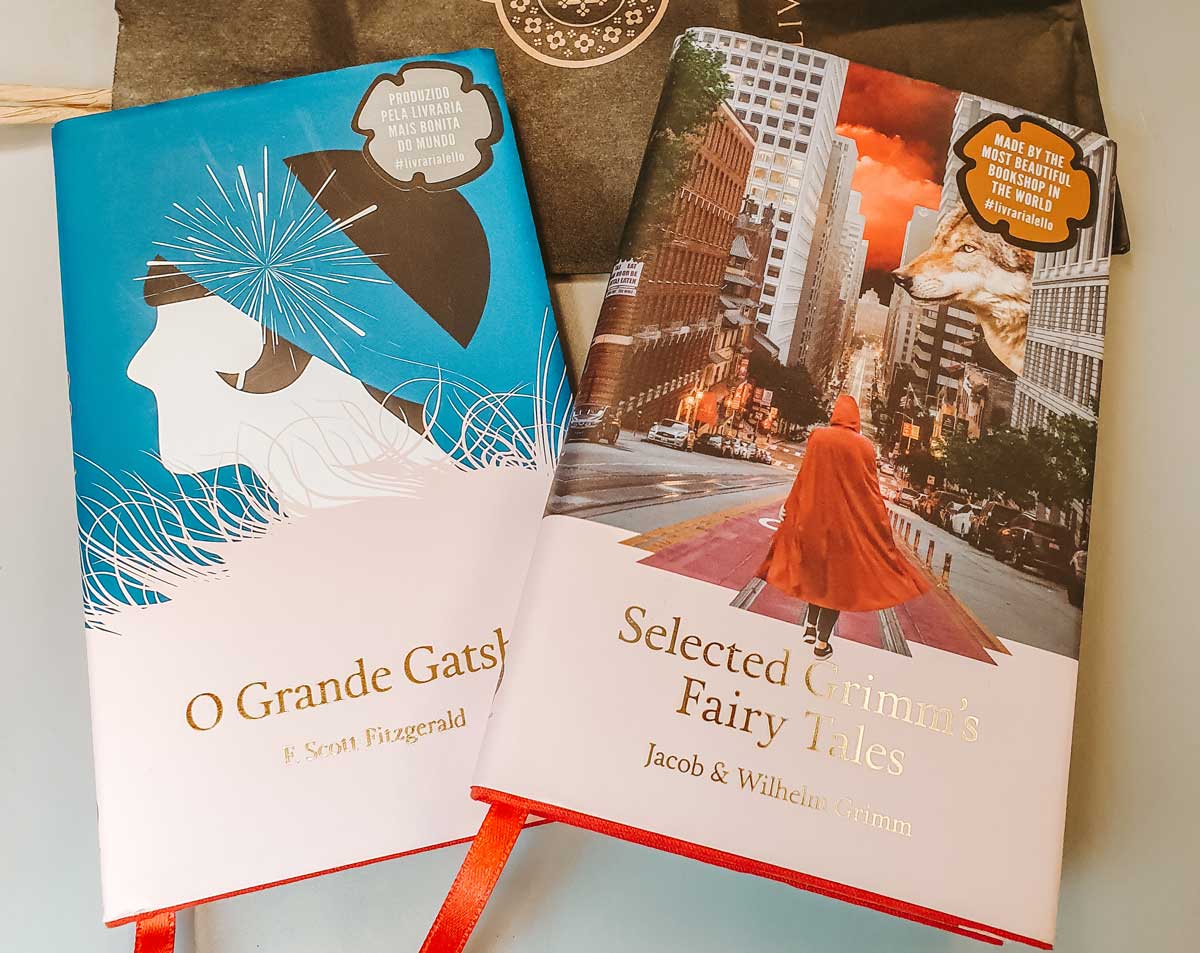 There's also the option to buy a priority entrance ticket/voucher which is more expensive (starts at 15,90 euros) and you won't have to wait in line. The ticket can also be used to get a discount on a certain book. You will select the book when you buy the voucher since the prices differ.
For example, the ticket for Romeo and Juliet in English or Portuguese is 15,90 euros, which you can then deduct from the price of the book if you do decide to buy it).
You can also find walking tours that include a stop at Livraria Lello Porto, like this one: Guided Walking Tour and Lello Bookshop.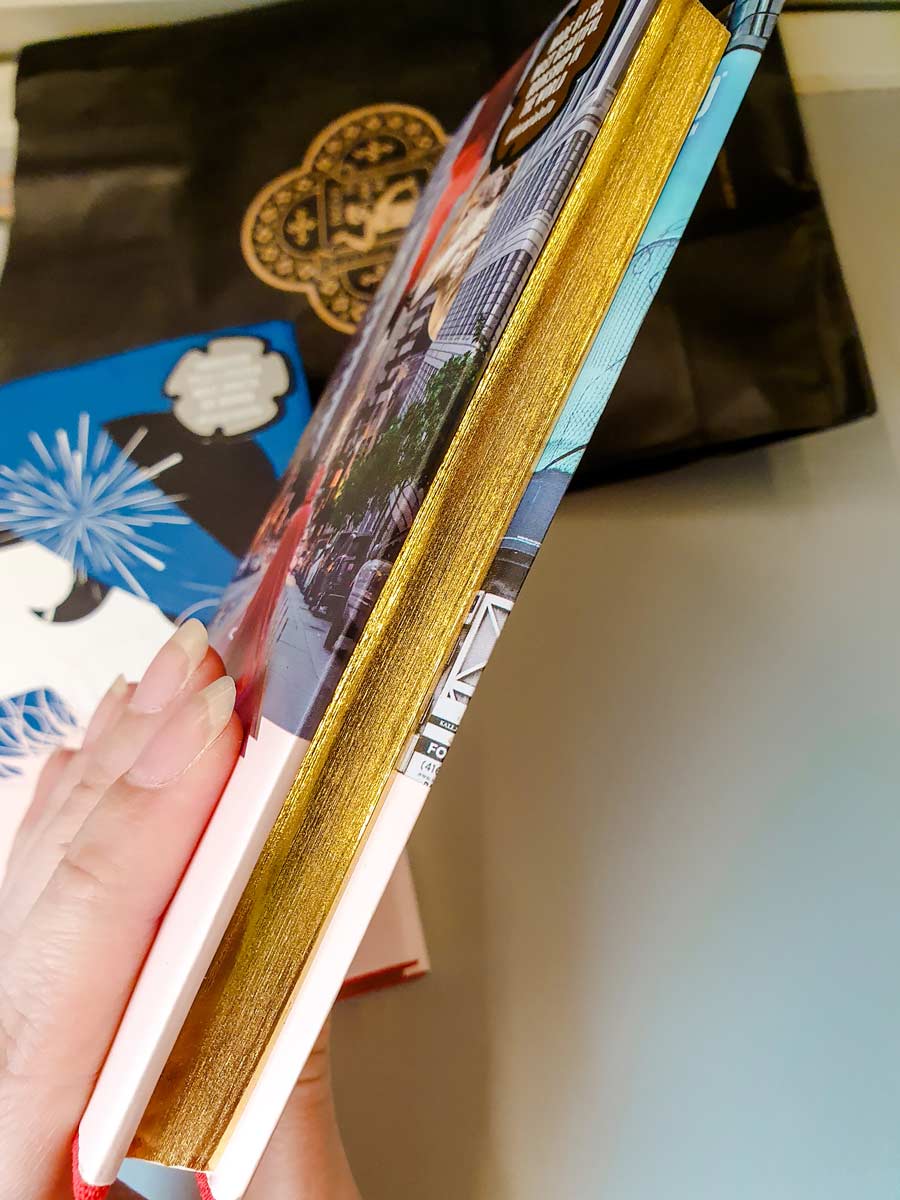 Is Livraria Lello worth visiting?
I have to admit, I wasn't really planning on visiting Livraria Lello during my visit to Porto.
The reason is simple: before the actual trip, I already heard about how busy it can get and every time I passed by it while I was in the city, there was a huge line outside. And I loved the city of Porto so much, that I wasn't willing to give up a few hours of exploring just to squeeze myself inside the bookstore for a few minutes, no matter how beautiful it was.
And yes, it's true that I could have just purchased a priority ticket, but to be honest, I felt that the price was kinda high.
But on our last day in Porto, just as we were returning to our accommodation to retrieve our luggage and leave for Lisbon, we were surprised to see only a few people waiting in line outside the building. We quickly decided to visit it and the queue moved so fast that we barely had time to get our tickets online.
Now about the actual bookstore: it's truly stunning, there's no denying it! The central staircase and the ceiling are truly works of art and I'm happy that I got to see them and that I got a different kind of souvenir from Porto that I can cherish.
However.. would I have regretted it if I didn't?! Hard to tell. Because I imagine that it's usually way more crowded than it was during my visit, which would in turn make it harder to appreciate its beauty.
So is Livraria Lello in Porto worth visiting?! Well, if you want to see it for the sole reason that it's supposed to have inspired Hogwarts (which we know J.K. Rowling denied), then the answer is no. But, if you want to visit it for its amazing interior, then the answer is yes.
However, you'll have to judge for yourself if the time spent in line or the money for a priority ticket is worth it. Also, remember to take into consideration that if it's crowded outside, then it's also gonna be crowded inside. You might want to try to visit near the opening or the closing time, in hopes that it's gonna be less busy.
Nevertheless, if the queue to enter is small, I see no reason not to visit and admire its beautiful architecture.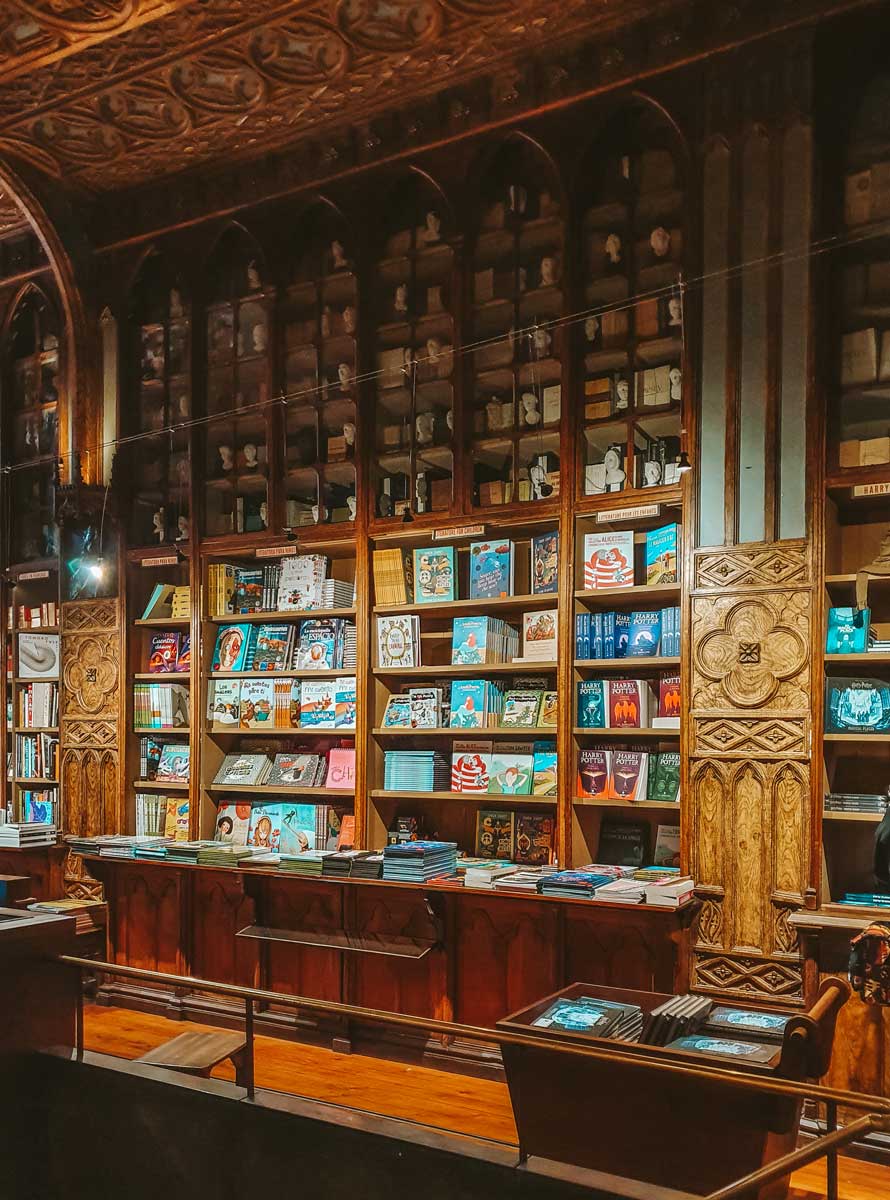 Livraria Lello Porto: Conclusion
Livraria Lello is a stunning bookstore and while it's usually very busy, I really recommend visiting if the queue is small. Also, if you're looking for a different kind of souvenir from Porto, I suggest getting a book from here, as we did.
Happy travels~
---
MORE INFO ABOUT PORTUGAL