If you're looking for the best Malta Instagram spots where you can take beautiful photos to treasure as memories, you've come to the right place! In this blog post, I will list 20 of the most Instagrammable places on the island.
From dramatic cliff views to quaint fishing villages, Malta has something for everyone when it comes to stunning photo opportunities. So grab your camera and get ready to explore some of the most picturesque spots in Malta!
And if you need more information to plan your trip, then you should also check out this detailed 4-day Malta itinerary which doesn't require renting a car.
Disclosure: Some of the links in this post are affiliate links. If you click on them and make a purchase, I may receive a commission at no extra cost to you. Check my full disclaimer here.
01. Valletta's alleys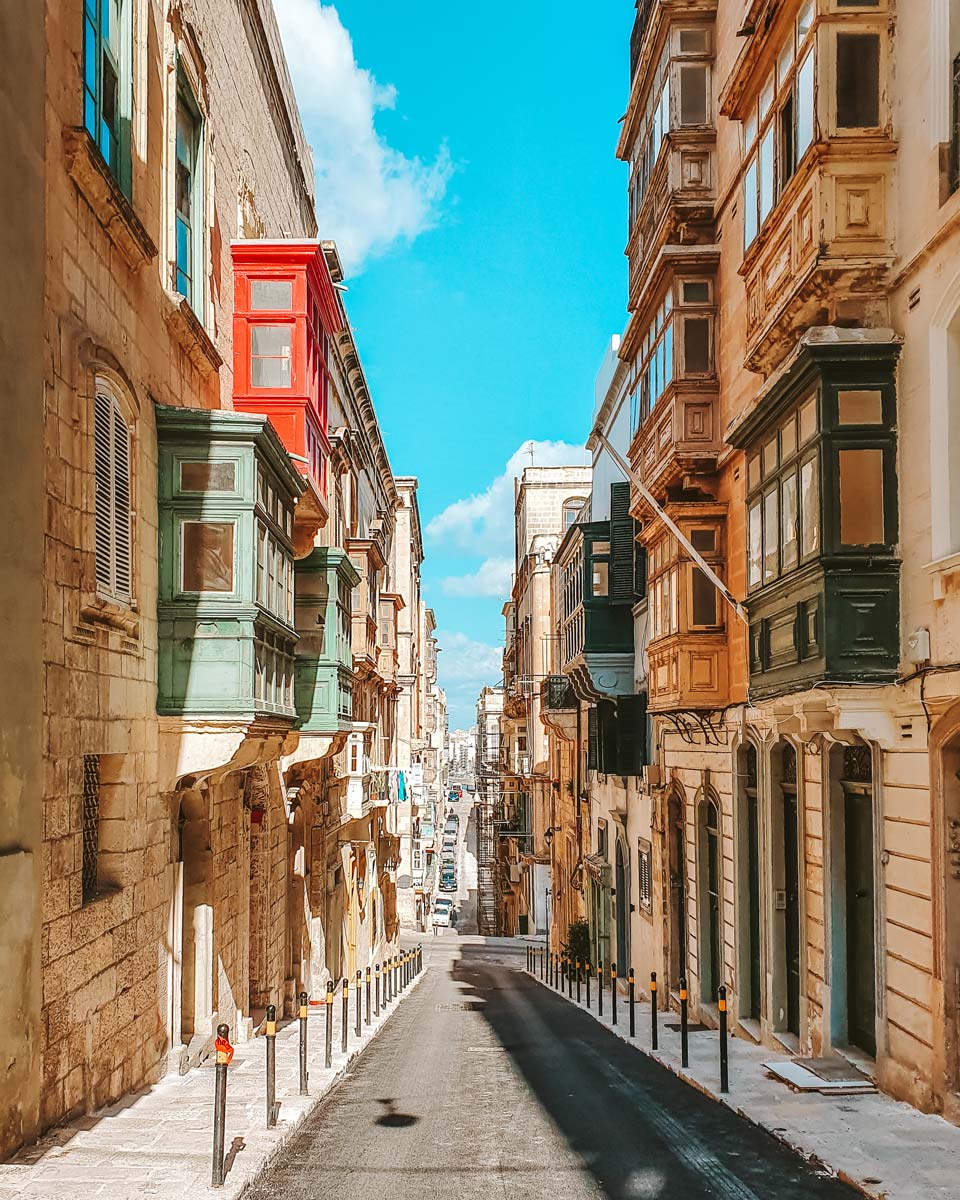 The narrow streets of Valletta are a photographer's dream come true.
With its charming old-world architecture, colorful balconies, and dramatic cityscape views, Malta's capital city is a must-visit for anyone looking to capture the perfect Instagram photo. Be sure to wander through its many alleys and take in the sights of this historic city.
TIP: If you want to take pictures on Republic street, then make sure you come here in the early morning when it's less busy.
02. Lower Barrakka Gardens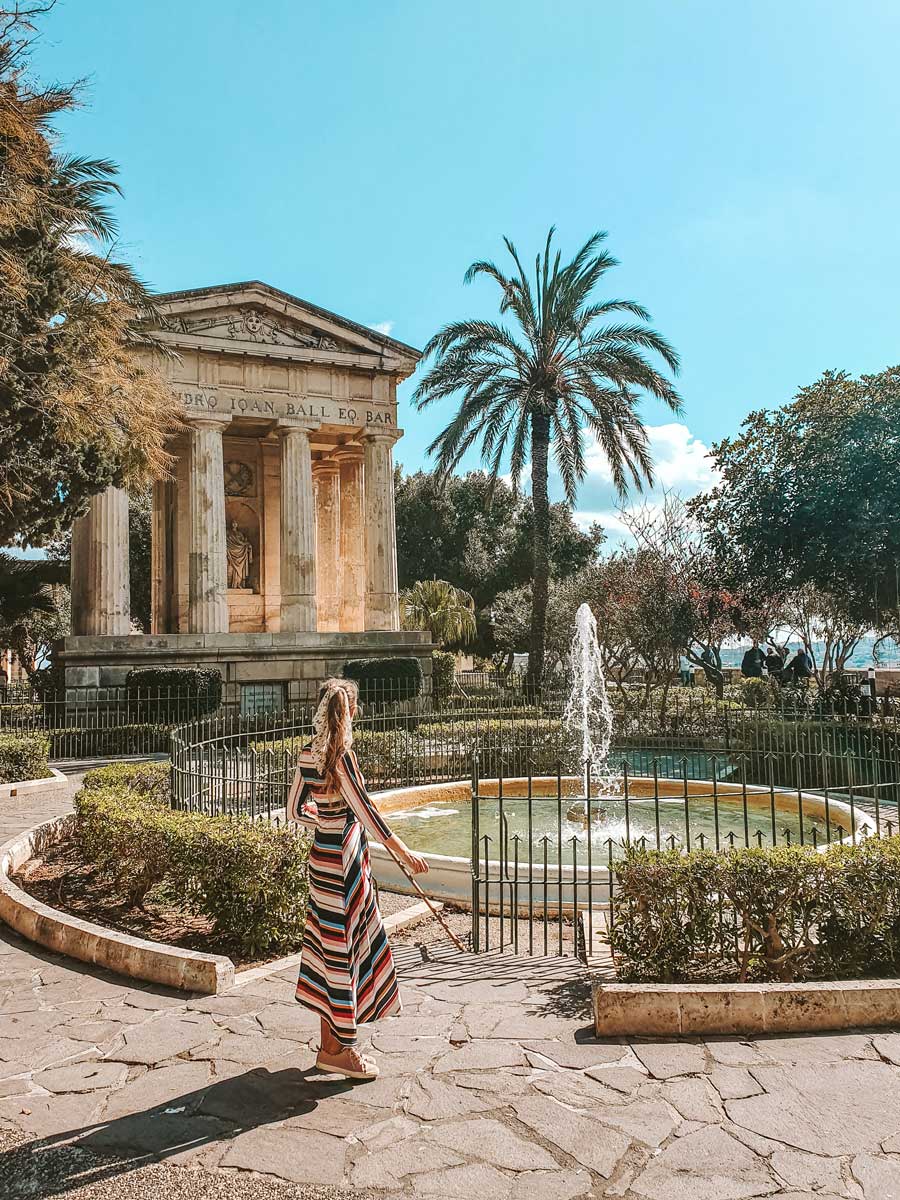 Lower Barrakka Gardens is a small, but beautiful park located in Valletta. And the best part?! It's one of the free things to do in Valletta.
This lush green oasis is the perfect place to relax and take in the stunning views of the 3 cities across the water, as well as snap some photos.
Right in the center of the park, you'll find Sir Alexander Ball's monument which resembles an ancient temple and if you head out to the back of the gardens you'll be able to spot the Siege Bell War Memorial.
03. Red phone booth and balconies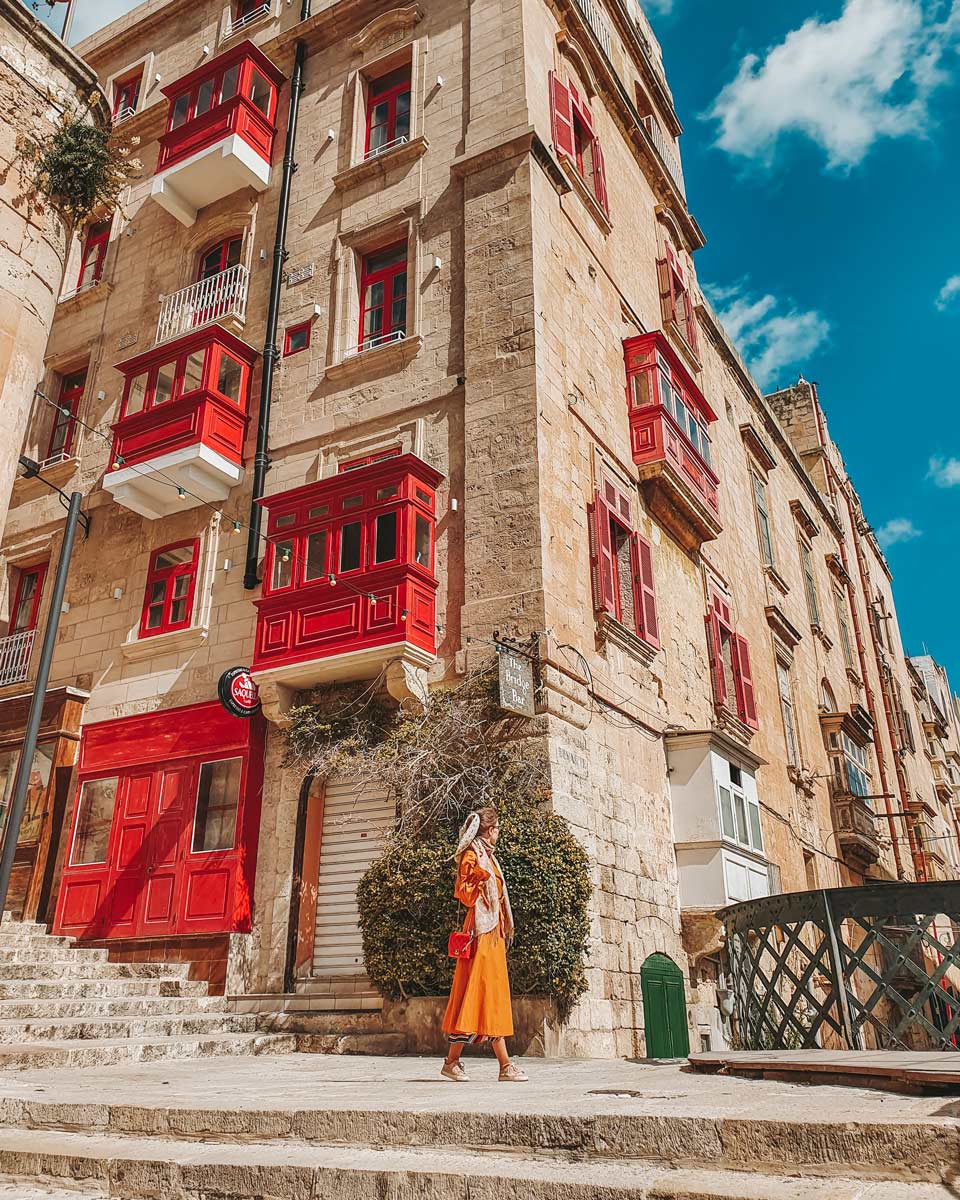 Right above Victoria Gate, you'll find one of the most Instagrammable spots in Valletta: a building with bright red balconies. There is also a red phone booth around to compliment your shot.
To find the exact location, all you have to do is search "Red Phone Booth and balconies" on Google Maps.
You can also go down the stairs to see the gate if you want to.
04. Triton's Fountain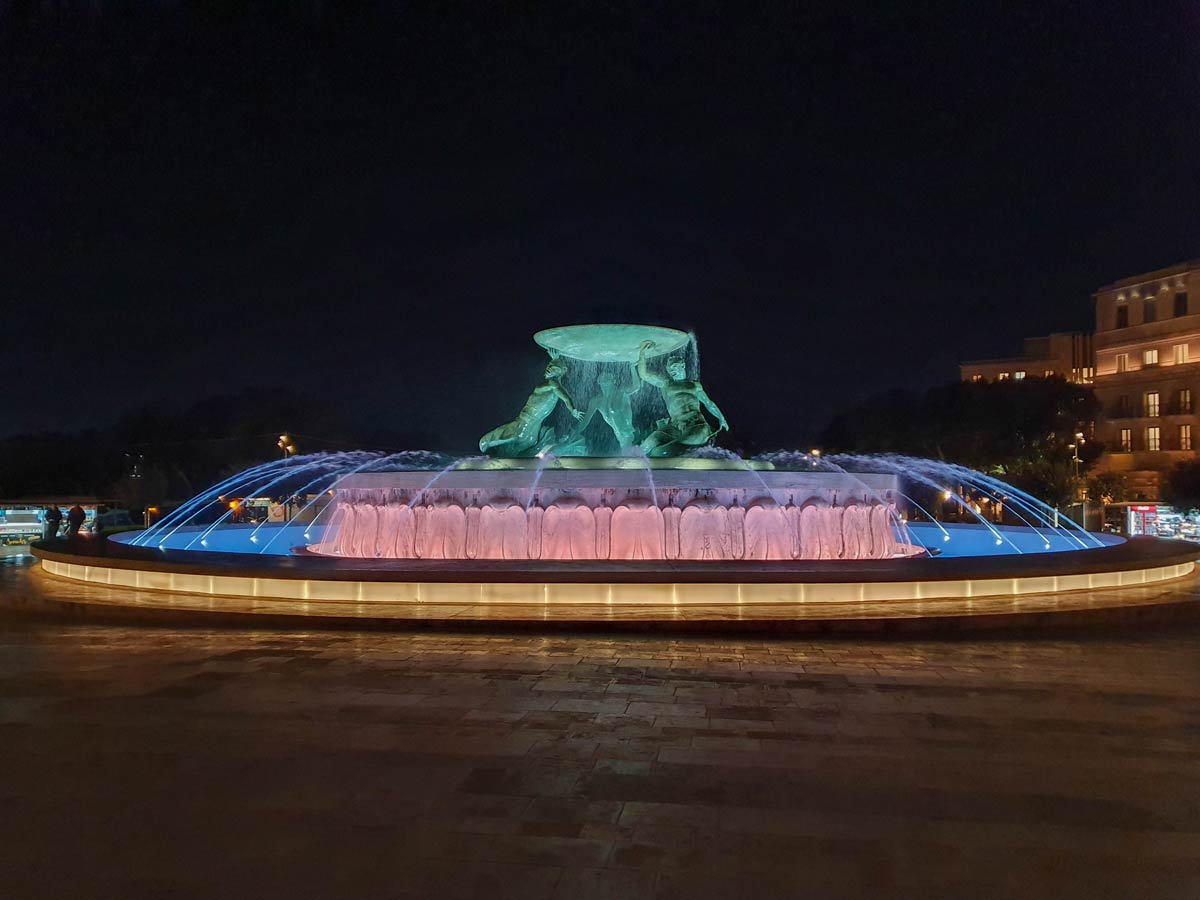 Triton's Fountain is a beautiful and iconic landmark in Valletta. This impressive fountain is located right in front of the main entrance of the capital city of Malta and it features three bronze Tritons holding up a large basin.
It's a must-see attraction in Valletta and makes for a great photo spot, especially at night when it's illuminated!
05. Upper Barrakka Gardens
Upper Barrakka Gardens is another lovely park located in the city of Valletta. The gardens offer spectacular views of the three cities and it's a prime spot from where you can watch the firing of the cannon that happens every day at noon on the Saluting Battery situated below.
Also, be sure to snap some photos of the ornate fountains and lush greenery while you're there.
06. Birgu fortifications
Birgu, also known as Vittoriosa is one of the 3 cities (and the most charming in my opinion) located right across the water from Valletta. You can easily reach it by taking the ferry or a traditional Maltese boat.
The city is surrounded by defensive walls and other fortifications that offer great photo opportunities.
07. Vittoriosa (Birgu) Yacht Marina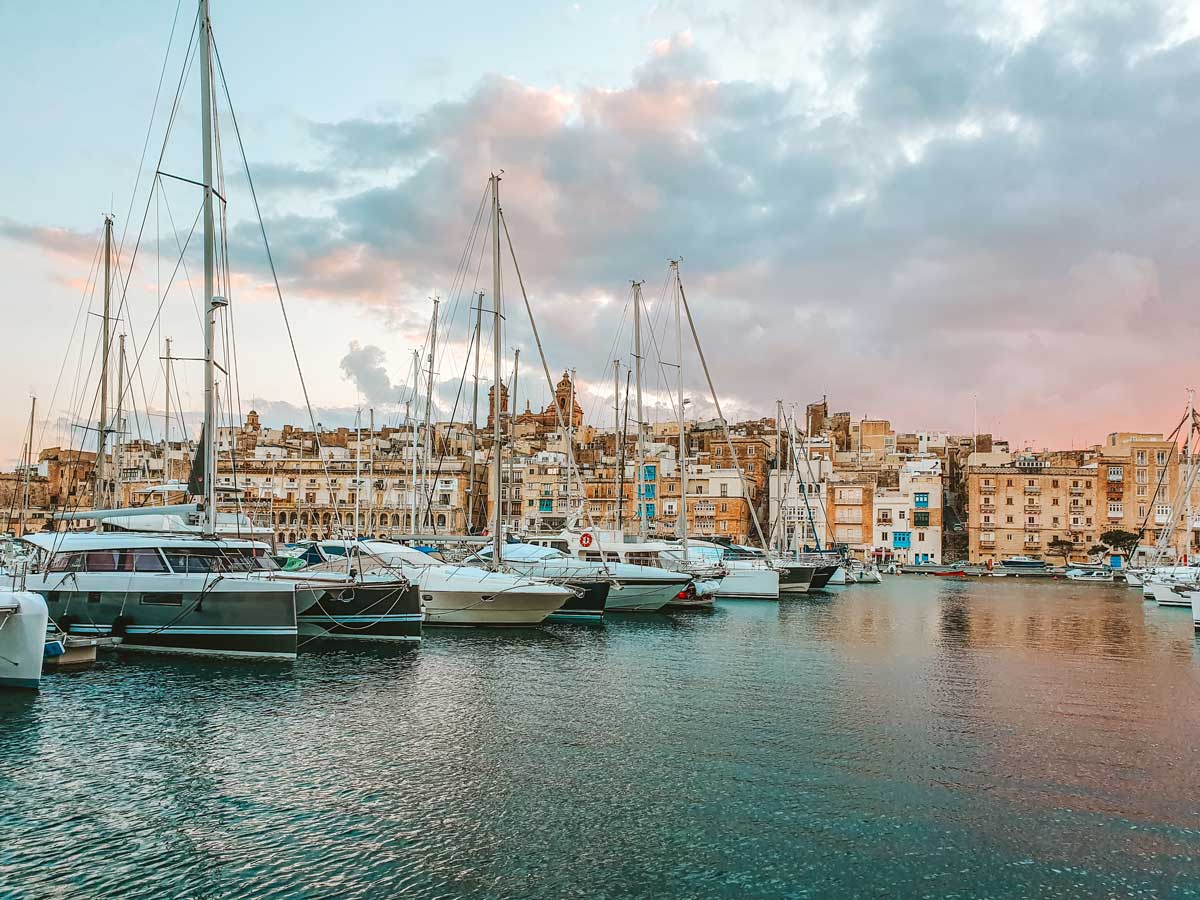 The Vittoriosa Yacht Marina will catch your eye even before you reach Birgu. This charming harbor is home to a variety of boats and yachts and offers the best views of Senglea city. It is a great spot to snap some photos, especially at sunset.
08. Senglea Tip viewpoint
The Senglea Tip viewpoint is a must-visit attraction for anyone visiting the 3 cities. This dramatic cliff-top spot offers stunning views of Valletta and it's the perfect place to snap some photos of its coastline, so be sure to stop by and check it out.
The viewpoint is located inside Gardjola Gardens, in Senglea city.
09. Marsaxlokk waterfront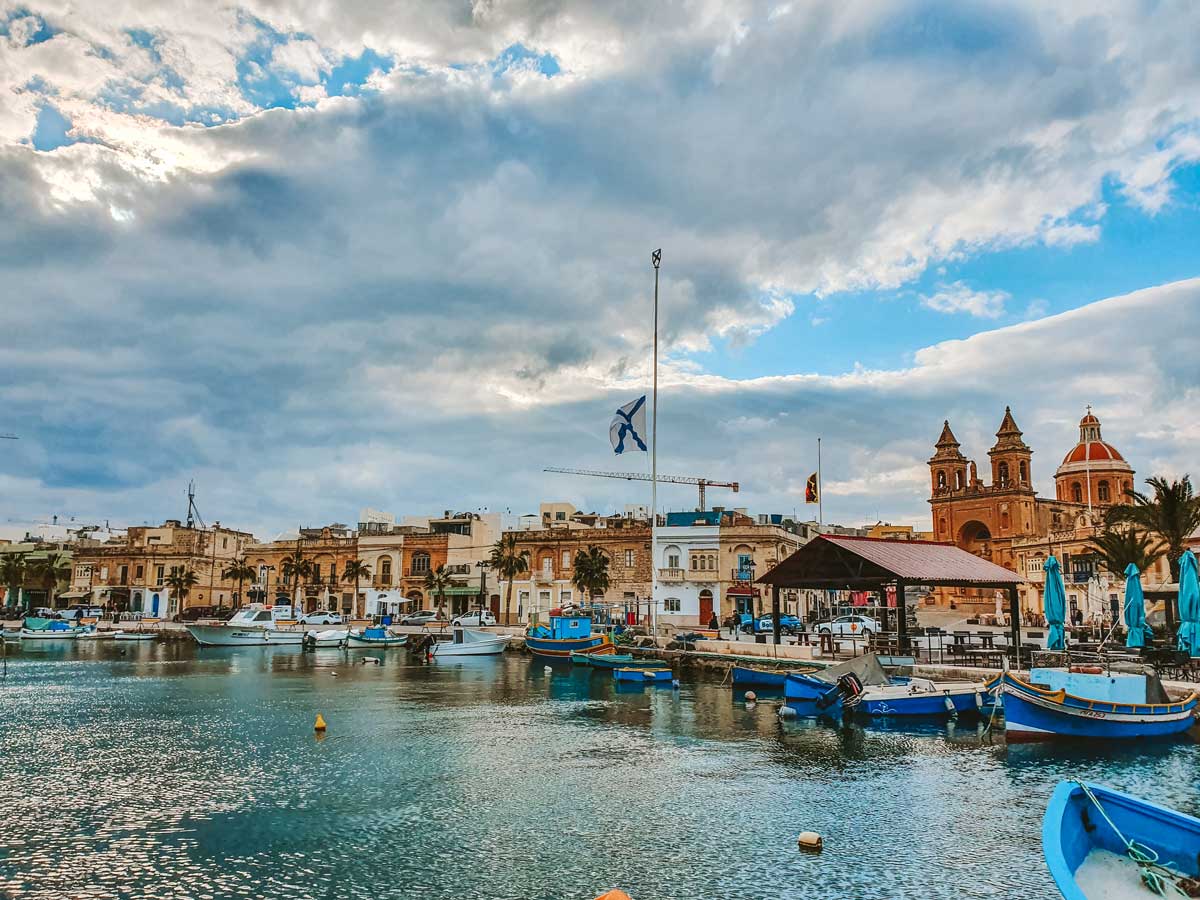 The fishing village of Marsaxlokk is a popular tourist destination in Malta, and it's easy to see why. This pretty harbor town is full of colorful traditional Maltese fishing boats, making it the perfect place to snap some Insta-worthy photos.
So be sure to stroll along the waterfront and explore the charming streets of Marsaxlokk before grabbing a bite to eat at one of the many seafood restaurants.
But I should warn you: during the low season (I visited Malta in March), the village looks kinda deserted and most of its restaurants are closed.
10. Popeye's village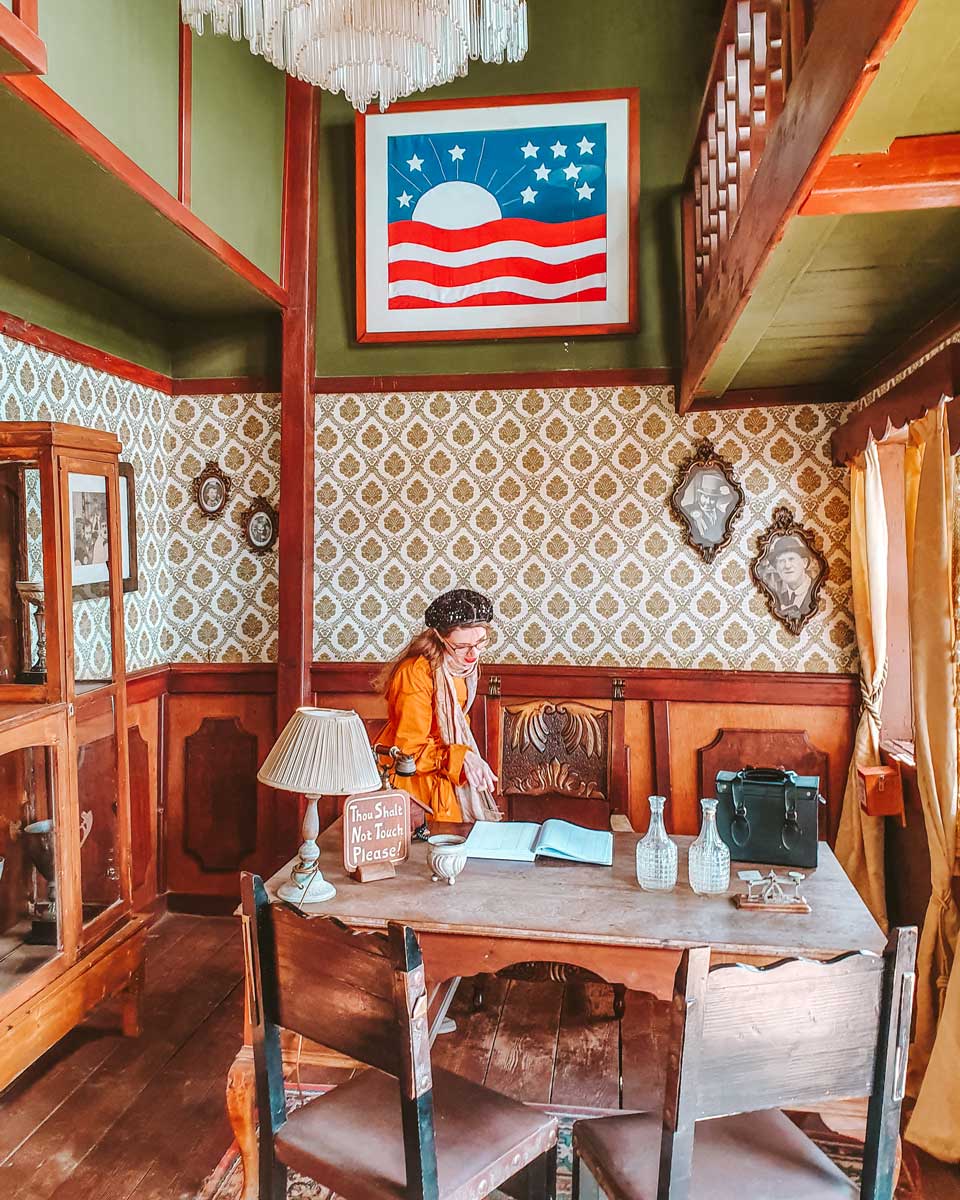 Popeye's Village is a must-visit destination for anyone visiting Malta. This whimsical place was initially created as a film set for the Popeye musical production, but now it has become a major tourist attraction.
The village is full of colorful buildings making it the ideal spot to snap some Insta-worthy photos, so make sure to check it out when you're in Malta.
11. Popeye village viewpoint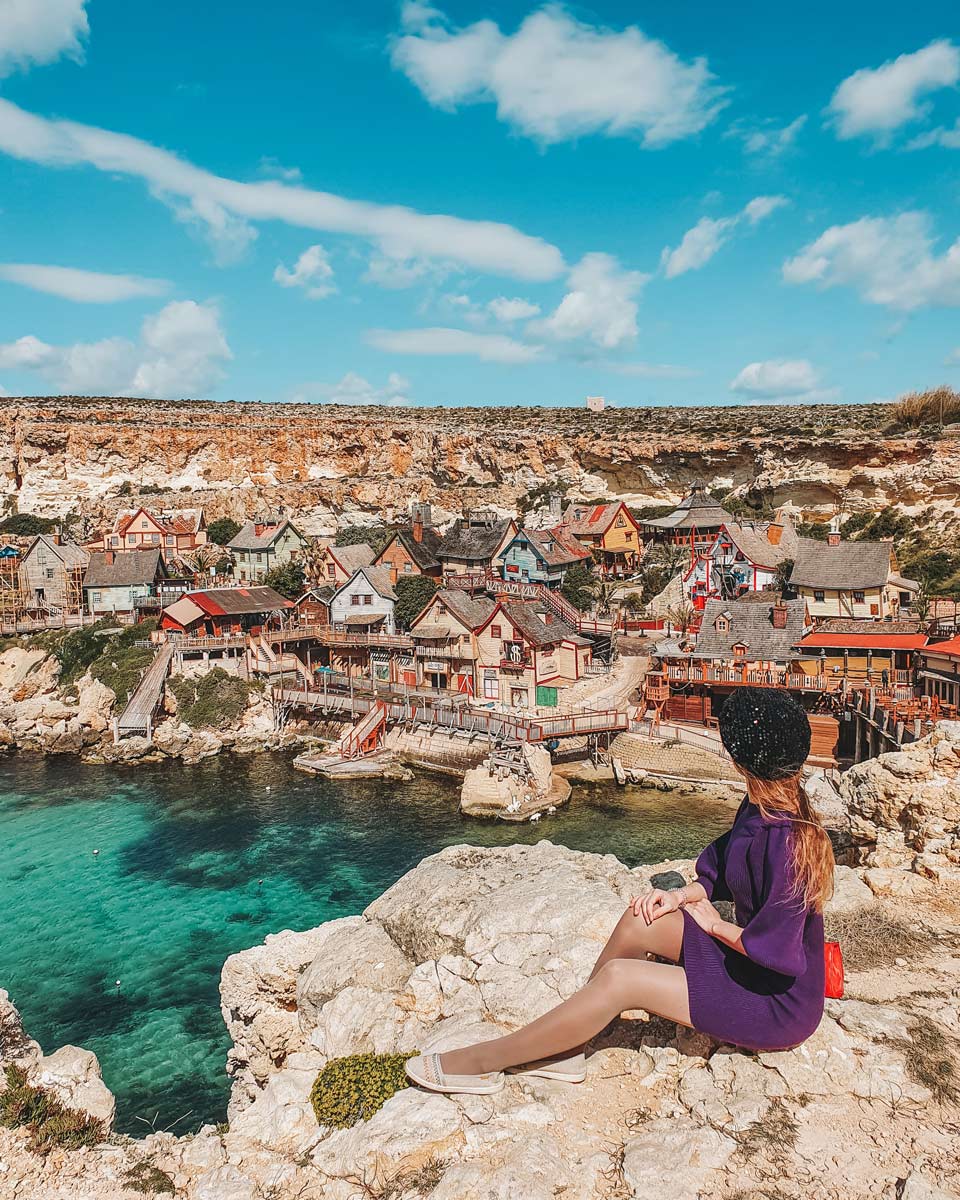 The cliffs located across the bay from Popeye's village offer some stunning views of both the rugged coastline and the village itself. So don't leave without checking it out and snapping some photos here.
The location is marked as Popeye's village viewpoint on Google Maps.
12. Mdina Gate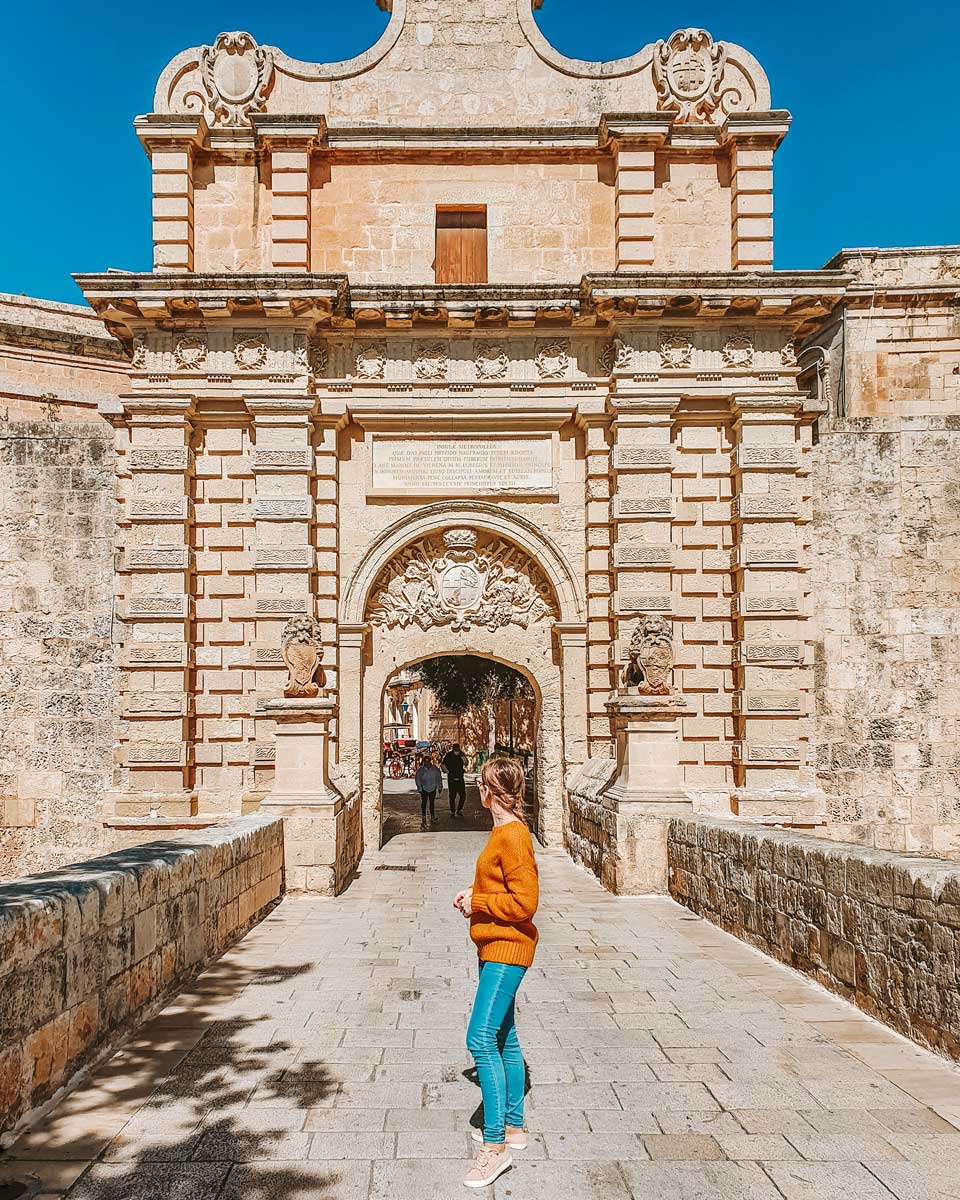 Mdina (also known as the Silent City) is the former capital of Malta and it's a beautiful fortified town located in the central region of the island. The Mdina Gate is the main entrance into the city and is a popular spot for tourists to take photos.
Game of Thrones fans will surely recognize the gate from the popular TV series as Catelyn Stark and Ser Rodrick Cassel ride into King's Landing through it, in episode 3 of the show's first season.
13. Panoramic Malta Viewpoint (Mdina)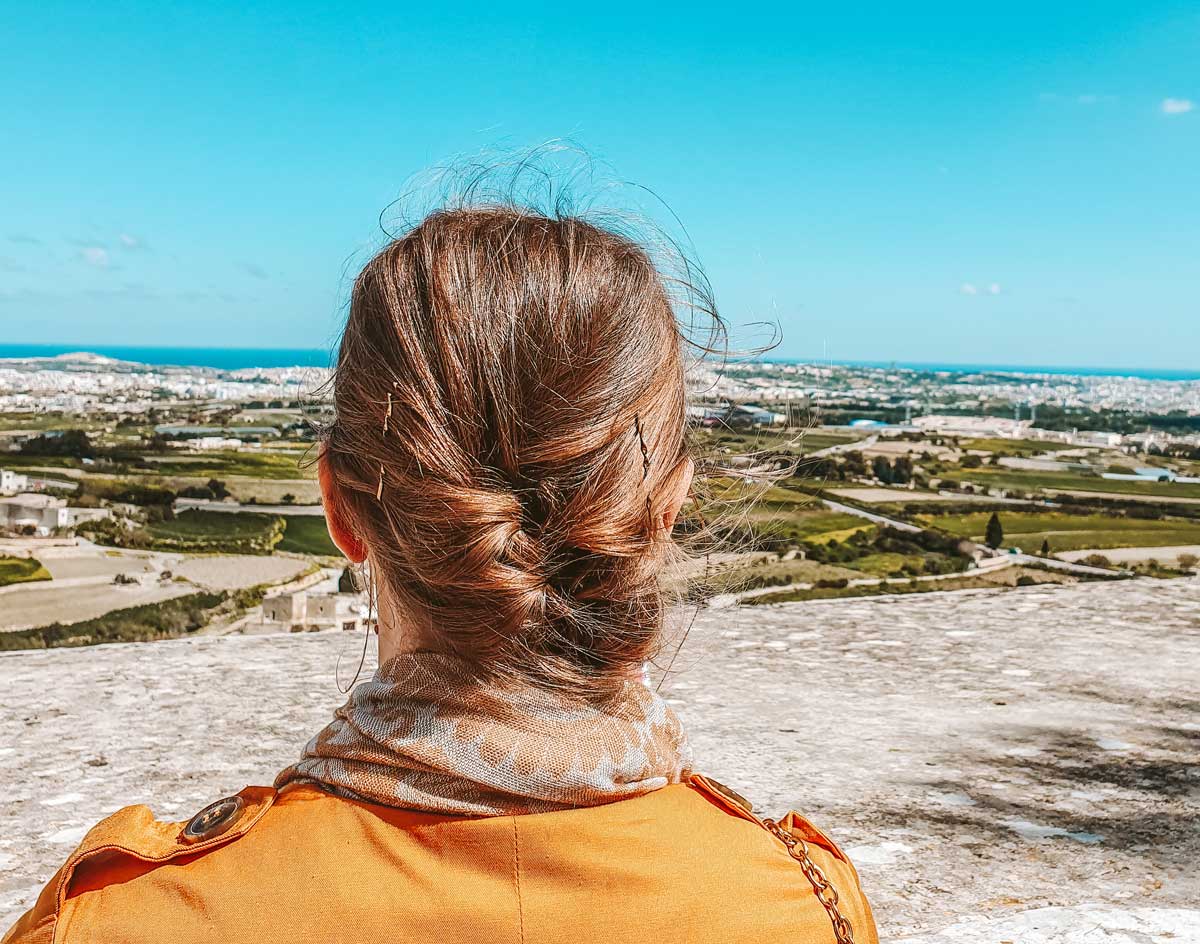 Since the Mdina fortress is located on higher ground, it offers great views of the island. For that matter, the Malta Observation Deck is a great spot to take in the vistas of Malta and snap some beautiful pictures. So, make sure you add it to your must-see list.
14. Pjazza Mesquita in Mdina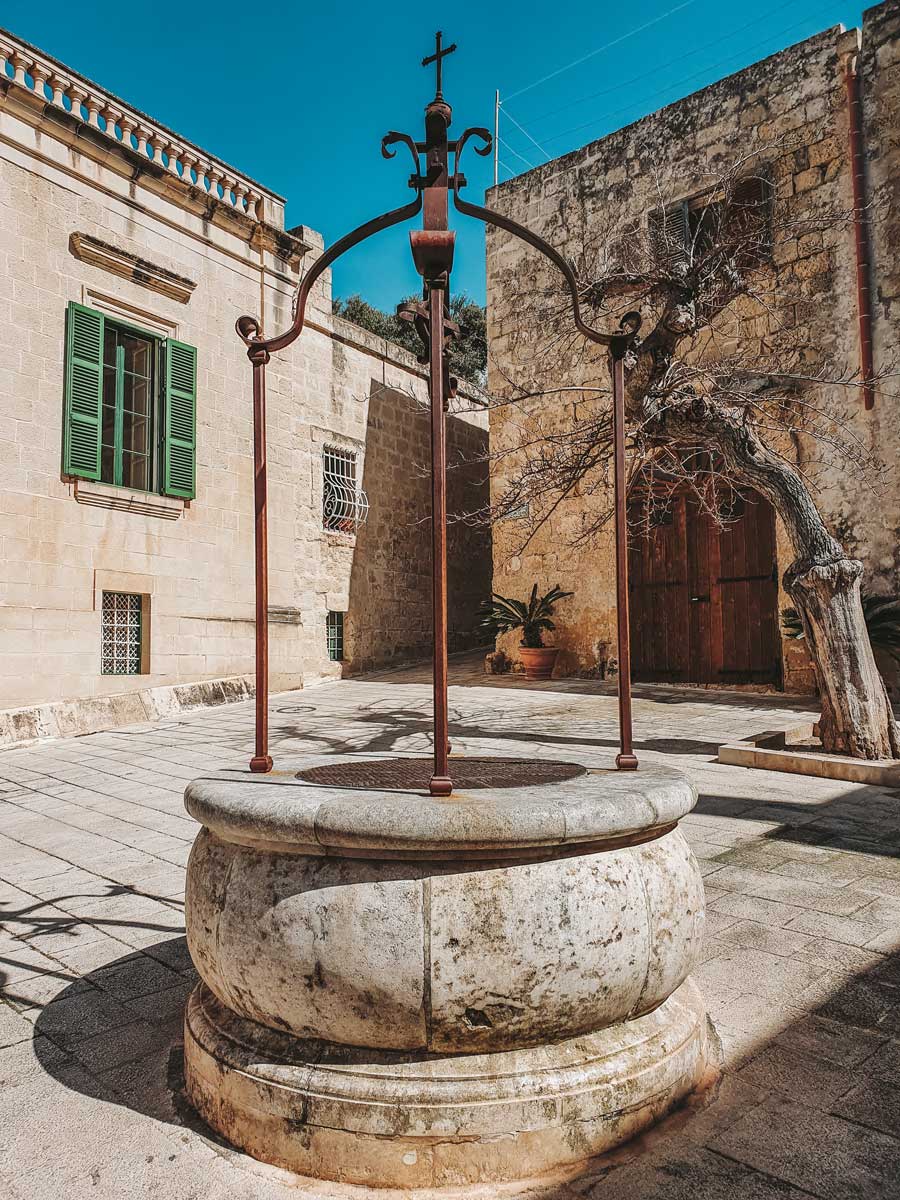 Pjazza Mesquita is a beautiful square located in the city of Mdina. The picturesque square is surrounded by charming Maltese architecture and is the perfect place to snap some photos.
As with Mdina Gate, the square made an appearance in the popular TV show Game of Thrones.
15. Mdina blue door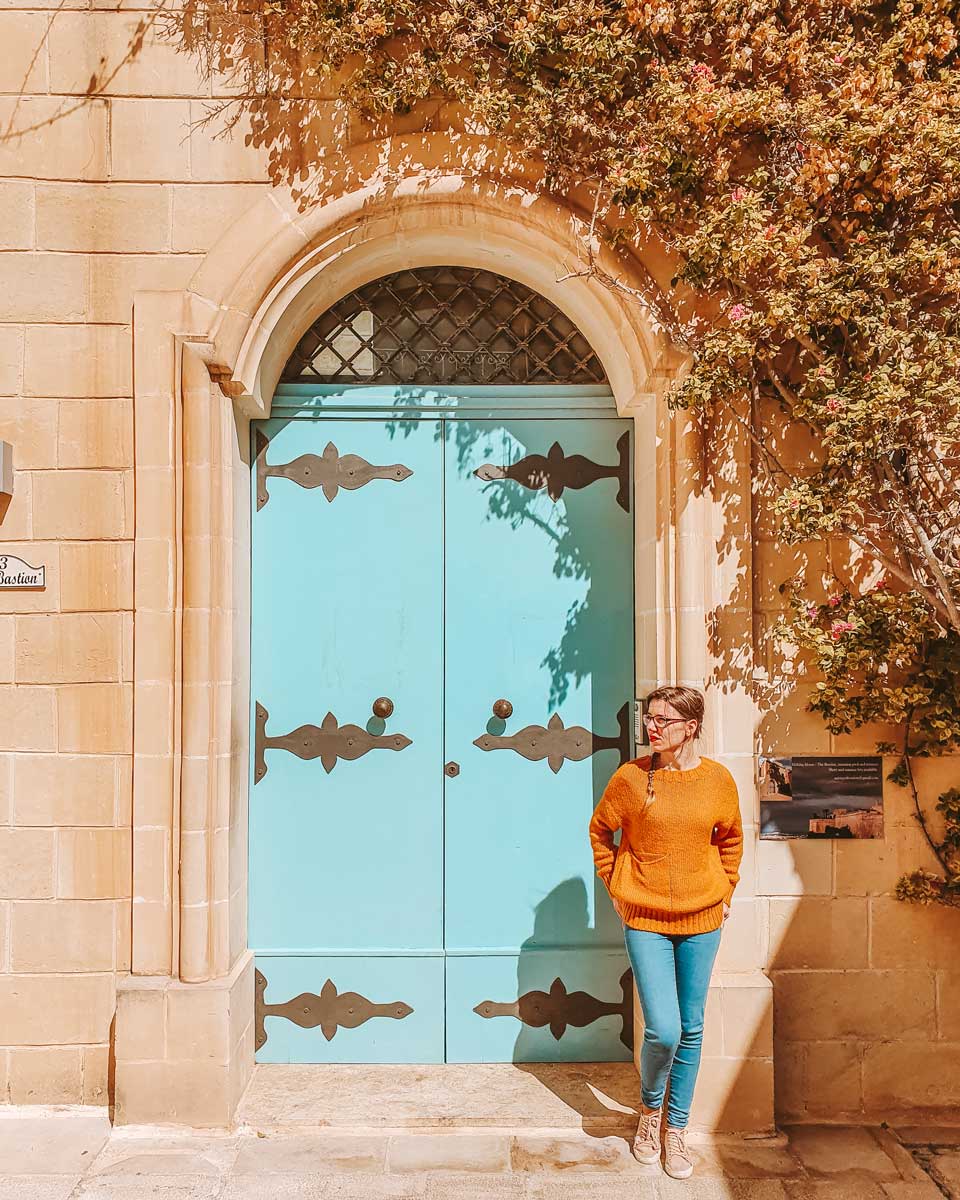 This location is a little Instagram gem in Mdina citadel. It got so popular, that it actually has a pin on Google Maps, so you can find it with ease. Needless to say, it's exactly what it says: a blue door, framed by a beautiful pink Bougainvillea, which sadly wasn't in bloom at the time of my visit.
16. Victoria Citadel, Island of Gozo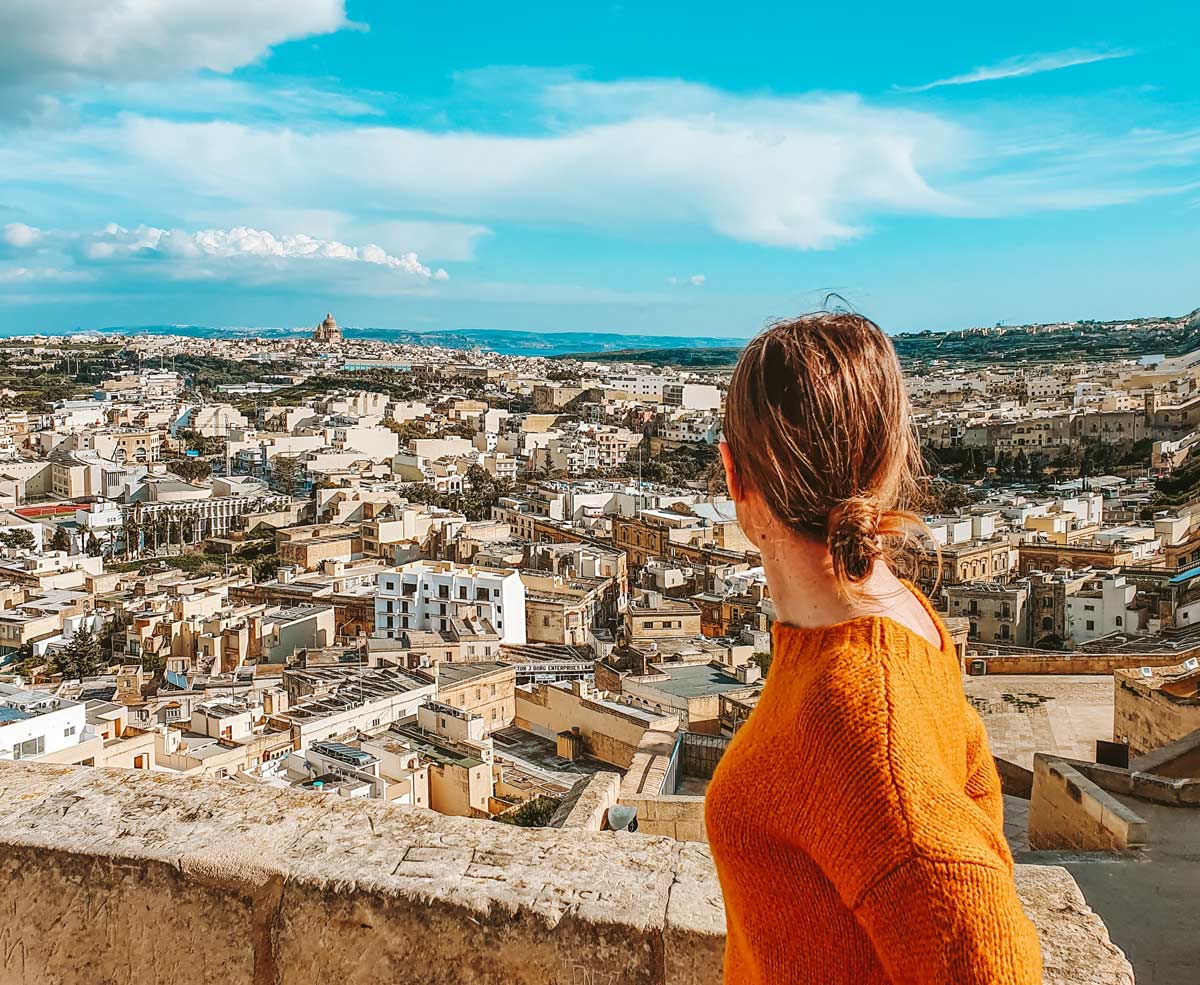 Victoria Citadel is a beautiful fortress located in the city of Victoria, Gozo. The citadel is a popular tourist destination and offers stunning views of the surrounding area. For this reason, it's the perfect place to snap some photos of the beautiful Maltese countryside.
17. Ta' Pinu Basilica, Island of Gozo
Ta' Pinu Basilica is known for its stunning architecture and picturesque surroundings. And I have to admit, the church looks utterly impressive against the backdrop of the beautiful Maltese countryside.
If you visit by Hop-on/Hop-off bus tour, my advice is to make a stop here. This way you'll have the location pretty much for yourself after the tour leaves.
18. St. Peter's Pool
St. Peter's Pool is a natural swimming pool located fairly close to Marsaxlokk village, well known for its stunning views and crystal clear waters.
The location can get very crowded during the summer months, so for people-free photos either visit during the low season or as early as possible in the morning.
19. Dingli Cliffs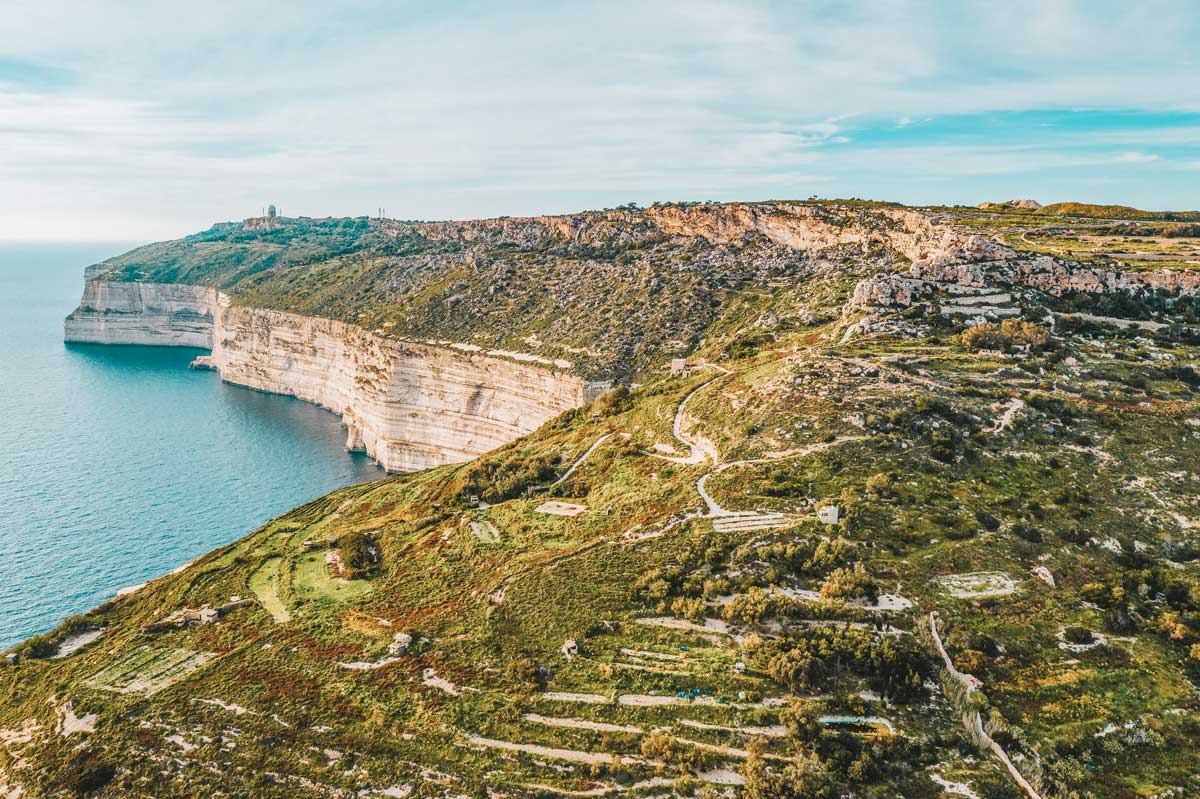 Dingli Cliffs is a stunning cliff-top area located near the village of Dingli, Malta. The cliffs offer amazing views of the Mediterranean Sea, so it's easy to see why they're such a popular spot for people to take photos.
The location is easy to reach by public transport: just take bus 201 from Rabat.
20. Blue Grotto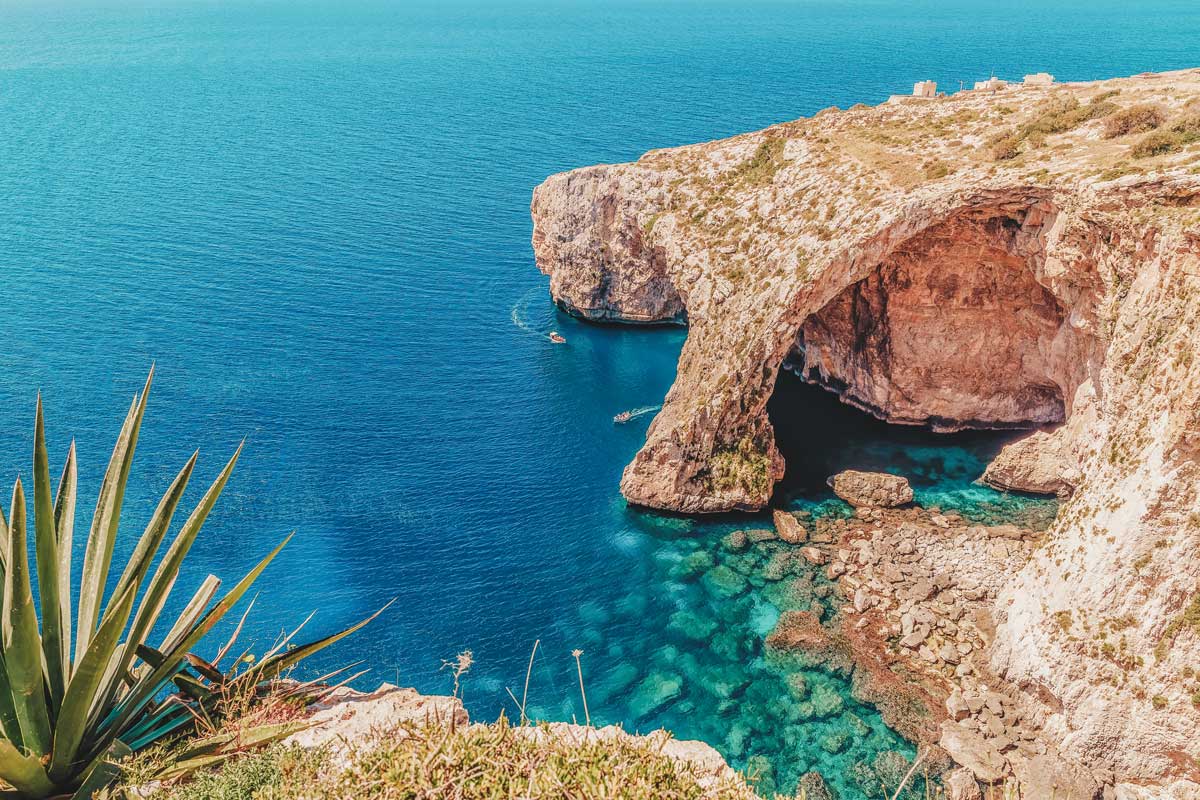 The Blue Grotto is a complex of sea caves located near the town of Zurrieq. The caves are known for their stunning blue waters and they are a popular tourist destination that you can visit by boat.
You should head to Blue Wall and Grotto Viewpoint (on Google Maps) for the iconic panoramic view of the Blue Grotto. The path starts right from the bus stop. There's also a parking lot available if you visit by car.
Malta Instagram spots: Final thoughts
Malta is a place with stunning scenery and plenty of photogenic places: turquoise water, ancient ruins, and beautiful architecture, the island offers something for everyone.
And if you're looking for the best places to take photos on your next trip, make sure to check out this list of the best Instagram spots in Malta.
So what are you waiting for? Start planning your trip today!
---
YOU MIGHT ALSO LIKE