Planning a trip to Japan for the first time
Trying to plan a trip to a country like Japan can get quite overwhelming, especially if it's your first visit (in which case, you should also read my post on the best places to visit in Japan for first-timers). However, as someone who has visited this amazing country twice for a total of one month, I'm here to help you.
This post will answer some of the most important questions you might have about traveling to Japan. From figuring out when to go, to deciding how much time to spend in the country or how to get around, I'll cover it all!
So, no matter if this is your first time planning a trip there or you're simply looking for some additional tips, read on for some guidance.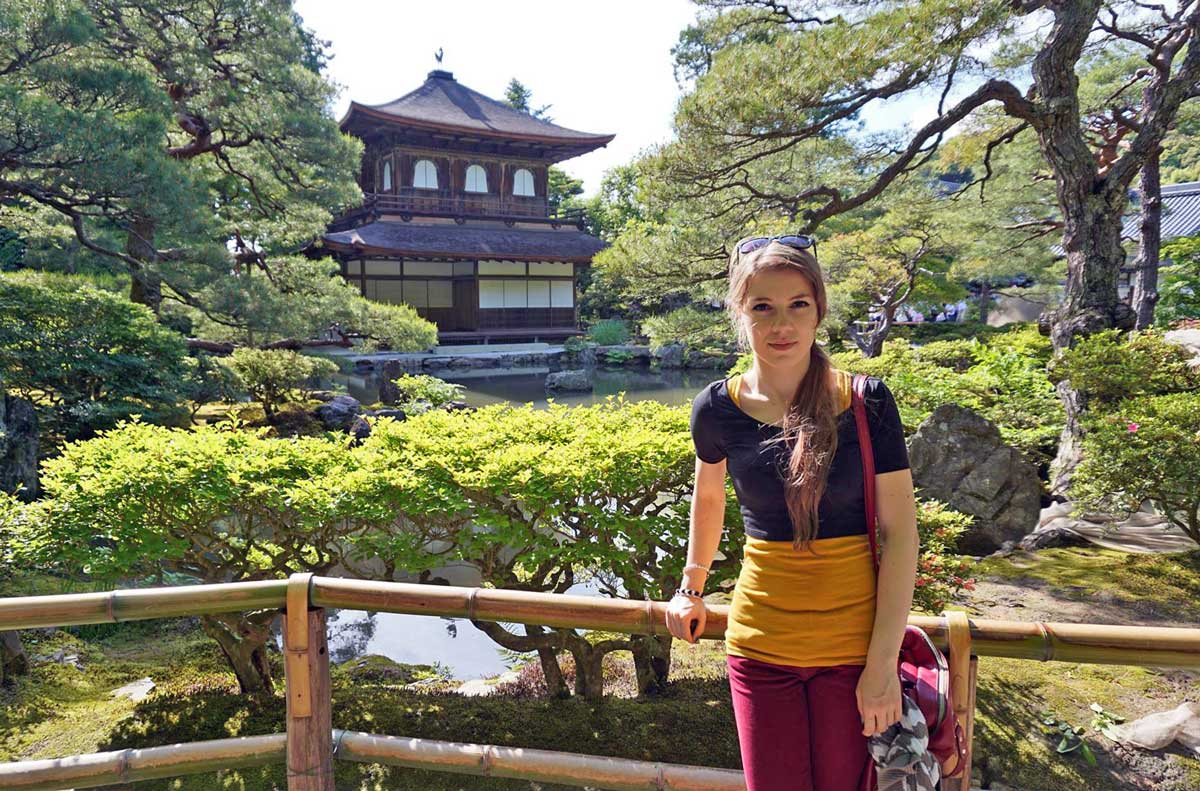 Disclosure: Some of the links in this post are affiliate links. If you click on them and make a purchase, I may receive a commission at no extra cost to you. Check my full disclaimer here.
What is the best time to visit Japan
Spring (March to May) and fall (September to November) are the best seasons during which you can visit Japan, but you should know that they are also the busiest. The reason behind this is that during spring the delicate Japanese cherry trees blossom, while fall paints the country in beautiful warm shades.
However, if you want to avoid most of the crowds, I think May and September are really good months to visit Japan.
Summer tends to be humid and wet almost all over Japan, with the rainy season (tsuyu) usually lasting from the end of May until mid-July. The exceptions from this are the high mountainous regions and Hokkaido island, where there's actually no rainy season at all and temperatures hardly rise above 30 °C (86 °F).
So if you want to hike or visit Hokkaido, then summer can be a good and probably way cheaper time for a trip to Japan, otherwise, I don't really recommend it due to the weather.
Lastly, if you don't mind the low temperatures of winter, then it can be a good moment to visit the country and have it all for yourself (or mostly for yourself).
You should also take into account the national holidays of Japan when planning your trip there. For example, Golden Week (29.04 – 05.05) is one of the busiest times of the year for locals, so you might want to avoid traveling during this time.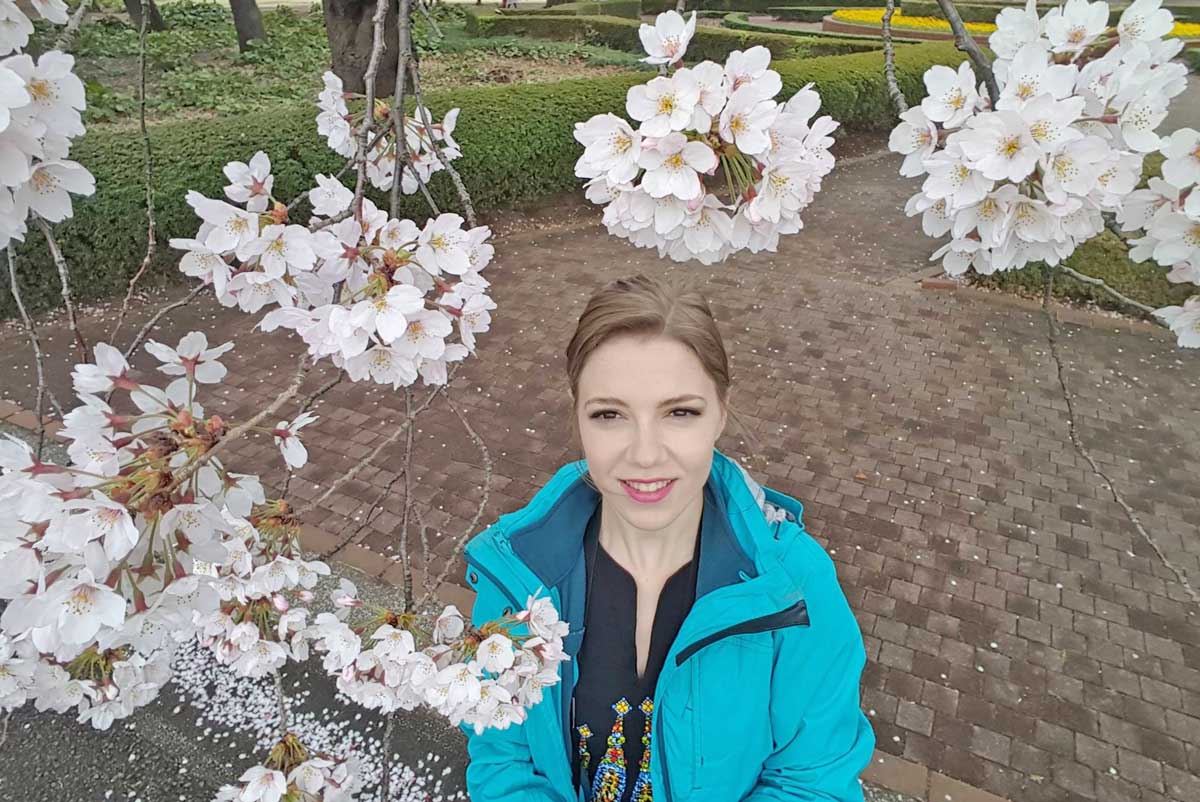 Cherry blossom season in Japan
Japan is famous worldwide for its cherry blossom season during which Hanami (literary meaning "flower viewing") takes place.
Hanami is the traditional Japanese custom of enjoying the beauty of the cherry tree flowers known as sakura and during it, people usually have picnics with family and/or friends under the trees in blossom.
The sakura season is a wonderful time to visit Japan, but you should be aware that it attracts large crowds! Also, correctly timing your trip in order to experience full bloom can be tricky. This is because the average lifespan of sakura is only about two weeks. That's pretty short!
While there's no way to know exactly when the trees will be in full bloom as it really depends on the weather, a general guideline for planning your trip would be from the end of March to the beginning of April.
However, if you are thinking of visiting Hokkaido, then you might want to delay it till the beginning of May since here the trees start blossoming later due to the colder temperatures.
The colors of fall in Japan
In contrast with the Sakura season which is so short-lived, the colors of autumn last more, meaning it's easier to plan your trip. The changing of the leaves usually starts in Hokkaido around mid-October, progressing across the country as temperatures drop.
For Kyoto and Tokyo, the best viewing times range from mid-November to the beginning of December. But as a general rule, several of the most visited regions in Japan peak toward the end of November.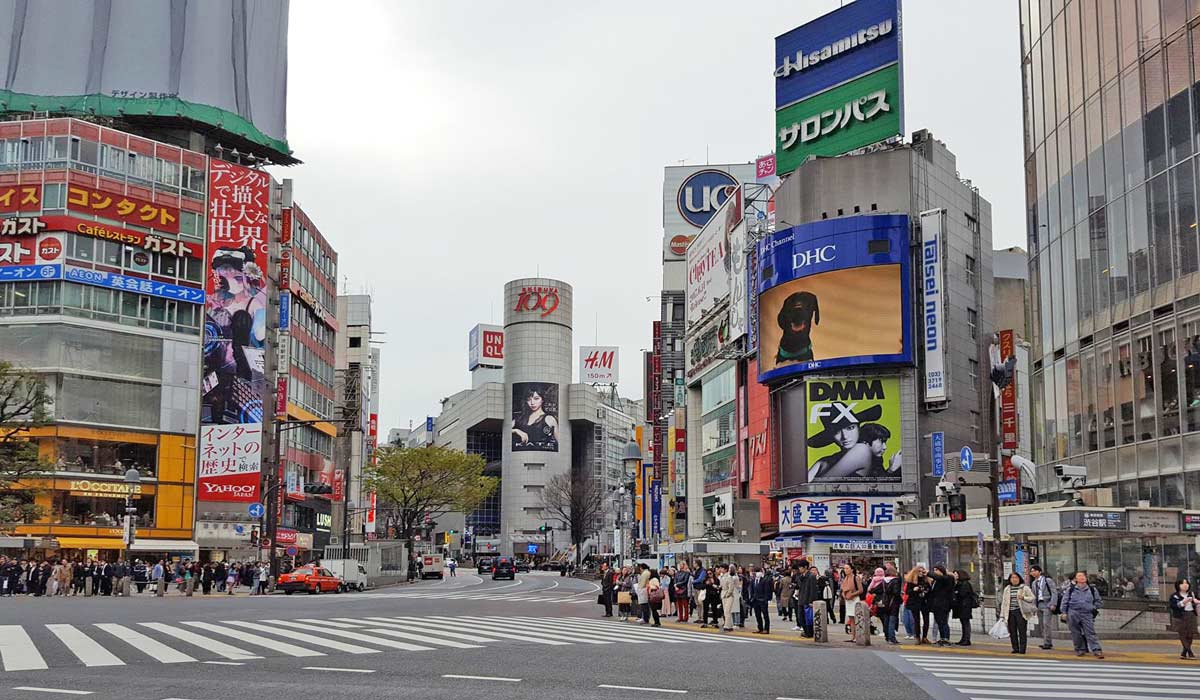 Check the legal requirements for entering the country
You should check early on if you need a visa or not in order to be allowed entry into Japan, as well as any other legal requirements. This is something that you really don't want to leave until the last minute!
I also recommend you check when your passport expires. While Japan doesn't have the usual 6 months validity rule that many other countries do, I'd still advise against traveling with a passport that's expiring in less than 6 months in order to avoid any possible issues with the airline. Call me paranoid, but better safe, than sorry.
How much time to spend in Japan
How much time you should spend in Japan really depends on how many places you want to see. Some personal recommendations for the most popular locations would be:
Tokyo: 5 – 7 days
Kyoto: 3 days (read my highly detailed 3-day Kyoto itinerary for inspiration)
Osaka: 2 – 3 days (add at least one more day if you also want to go to Universal Studios Japan).
Nara: 1 day
Nikko: 1 day
Yokohama: 1 day
Hiroshima & Miyajima: 1 – 2 days
Kobe: 1 – 2 days
Hakone: 1 – 2 days
Kamakura: 1 day
Kanazawa: 2 days
Takayama: 1 day
Himeji: 1 day
All in all, if you want to visit both the Tokyo area and the Kansai region as well as do some day trips from either one, I would suggest planning to stay for at least 2 full weeks in Japan.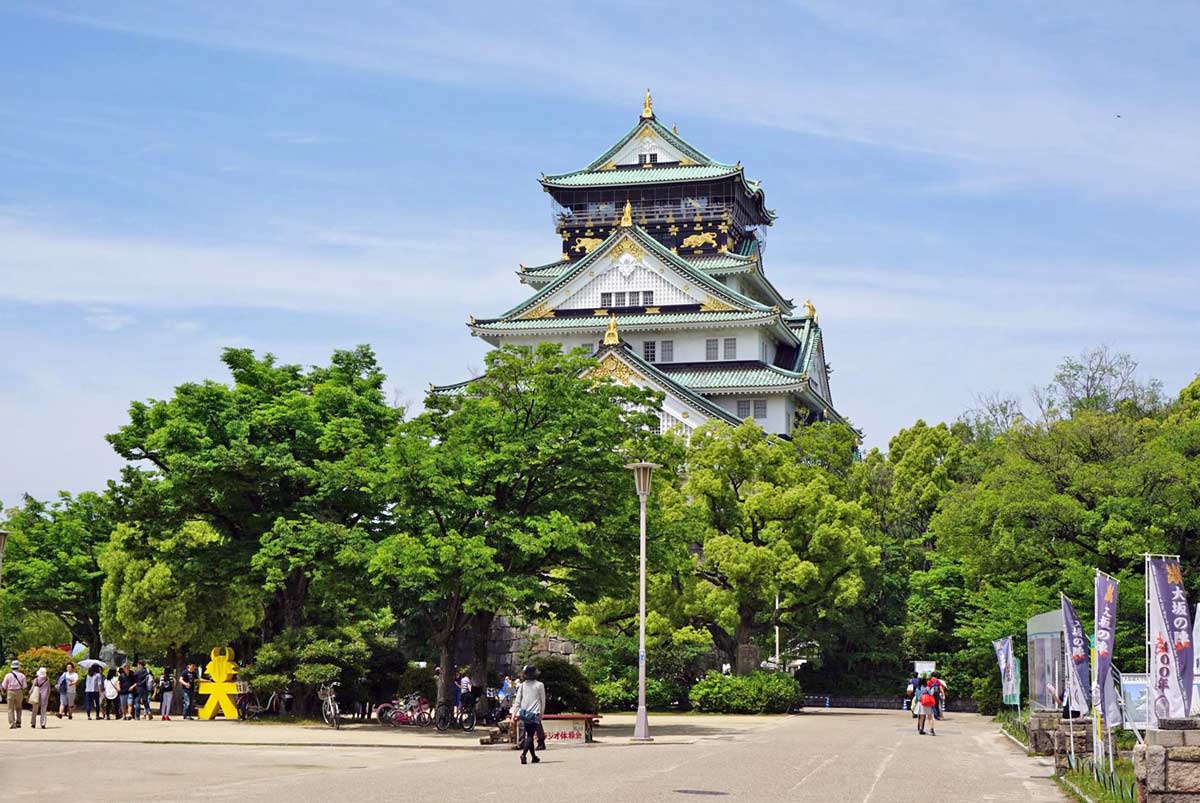 How to get to Japan
Considering Japan is an island nation, there are very few options for getting there apart from flying. As such, there are 5 international airports in Japan:
Kansai International Airport (Osaka)
Narita International Airport (Chiba, nearby Tokyo)
Chūbu Centrair International Airport (Aichi)
Tokyo International Airport commonly referred to as Haneda Airport (Tokyo)
Osaka International Airport (Osaka/Hyōgo)
However, most people end up arriving at either Haneda or Narita (Tokyo) or Kansai Airport (Osaka). You should know that Narita International Airport (also known as Tokyo-Narita) is the biggest and busiest of them and it's located around 60 km east of Japan's capital.
Another interesting fact is related to Kansai Airport which is actually built on an artificial island in the middle of Osaka Bay.
If you want to visit both Tokyo and its surrounding areas, as well as the Osaka-Kyoto duo, I would recommend flying into either Narita or Haneda and departing from Kansai Airport (or the other way around).
How to get around once you arrive in Japan
Japanese bullet trains (called Shinkansens) are renowned all over the world for being fast and incredibly punctual, but this also comes with a fairly high price tag.
However, there's some great news for foreign tourists: you can buy the Japan Rail Pass (JR Pass) which offers unlimited rides on JR-operated trains, busses, and ferries all over Japan.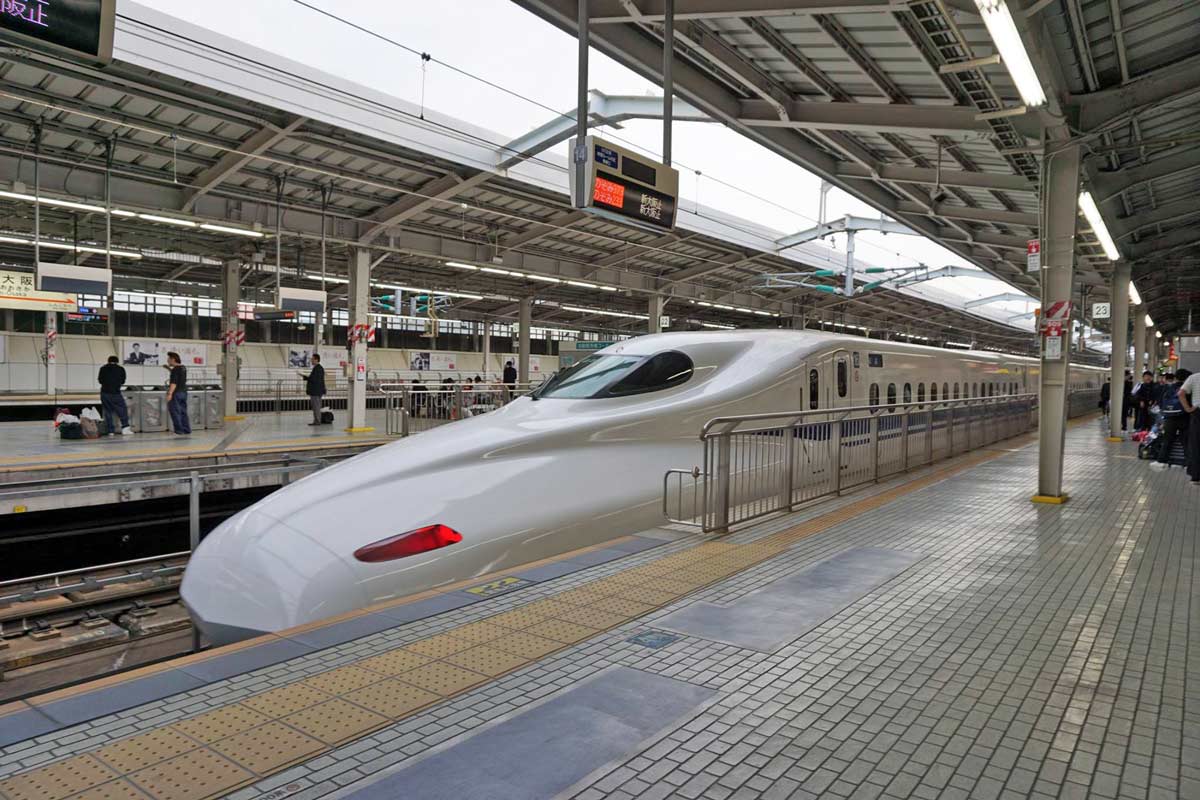 And yes, the pass includes the famous shinkansens with the notable exception of the Nozomi and Mizuho. While Nozomi (running on the Tokaido and San'yō lines) and Mizuho (connecting Shin-Osaka and Kagoshima-Chuo) are the fastest bullet trains in Japan, the difference is usually not enough to justify the extra money you pay.
For example, the travel time between Tokyo and Osaka is about 2 and a half hours with Nozomi, while Hikari (the 2nd fastest Shinkansen which is included in the JR Pass) does it in 3 hours. So it's only a half an hour difference!
The JR Passes come in 3 versions (7, 14, and 21 consecutive days for both the ordinary and green car types) and while they are by no means cheap, they will still save you a good chunk of money if you use them properly. Meaning you shouldn't buy a JR Pass if you only plan to visit the capital for example. Or, if you want to transfer by plane from Tokyo to Osaka.
However, if your Japan trip itinerary includes several locations and you also want to ride the Shinkansen between Tokyo and Osaka, then I strongly recommend you buy the pass (as a comparison Tokyo-Osaka round trip by Shinkansen is almost the same price of a 7-day pass).
Just make sure you try to group the trips together the best that you can in order to take advantage of it as much as possible. Or depending on your needs, you can take a look at the passes that are only valid for certain regions like JR Kansai-Hiroshima Area Pass, the Hokkaido Rail Pass, or JR Kyushu Rail Pass.
It is important to note that while you can also buy the pass from certain offices located in Japan (right now this is valid until March 31, 2023, but it may be extended), the prices are higher than online. So it's way better to order your JR Pass prior to your trip.
But aside from the JR Pass, there are other local passes that you can get as well, like the Osaka Amazing Pass, which combines free transportation inside the city with free or discounted attractions, or Kansai Thru Pass, which offers free transportation in several major cities in the Kansai region.
For Tokyo, you can either buy a subway pass or get a Suica or a Pasmo card and pay as you go.
As for what websites or apps you can use to navigate the country, I recommend either HyperDia or Jorudan and trusty Google Maps.
How to have internet in Japan
Now that you have answers to the most important questions, it's time to think about other useful things like having internet access during your trip.
You can purchase a data SIM, an eSIM (but check beforehand if your phone is compatible with eSIMs!) or rent a pocket wifi which you can then pick up directly from the airport or have it delivered to your hotel. Sometimes, accommodations will also provide you with a pocket wifi, but I feel this is more common for Airbnbs.
But what's a pocket wifi you may wonder. Well, it's a small portable router that you can connect a few devices to. So if you are traveling with a group, all of you can connect your phones to the same device. Though in my experience the speed drops drastically when several devices use the same pocket wifi.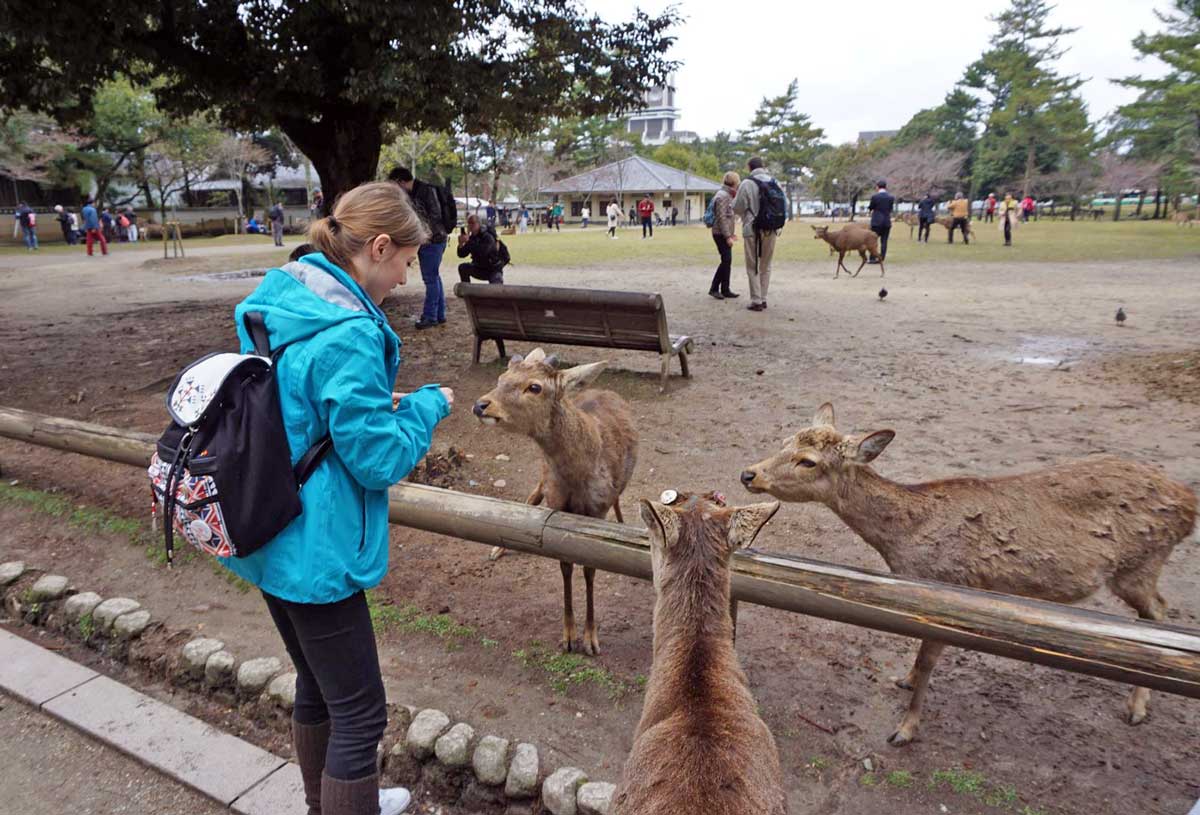 How to decide what you want to visit in Japan
In order to plan your itinerary, you first need to decide what locations and attractions you want to see in Japan. Take into consideration your preferences: do you like to hike, are you interested in traditional Japan, do you like modern architecture or do you want to see a lot of temples?
Answering all these questions will greatly influence your final itinerary. TIP: Read my 50 famous Japan landmarks post for some inspiration.
Now if you want my opinion, Tokyo, Kyoto, and Osaka are a must as I believe these cities represent the perfect mix of both old and new Japan.
Then depending on the length of your trip, you can add other locations like Nara (wild deers and old temples), Kanagawa (traditional buildings and beautiful gardens) Nikko (temples and nature), Hiroshima (history, albeit sad), Yokohama (modern skyscrapers), Hakone (Mount Fuji and onsens), etc.
You should also think about whether you want to see Japan during the cherry blossoms or in the fall, as this will influence your budget by a bit.
---
Preparing for a trip to Japan can be overwhelming at first, but with careful planning and research, it can become a vacation that you'll never forget. I hope you found this guide helpful and don't forget to also read my other posts about Japan before you go.
Happy travels~
---
YOU MIGHT ALSO LIKE