The Maldives is one of the most stunning and exotic places in the whole world. But at the same time, it's also a notoriously expensive destination.
However, there are still ways to save money in Maldives while still enjoying your well-deserved vacation. Here are 11 great tips on how to do just that!
Disclosure: Some of the links in this post are affiliate links. If you click on them and make a purchase, I may receive a commission at no extra cost to you. Check my full disclaimer here.
How to visit the Maldives on a budget
01. Skip resorts and go local
While the Maldives is well known for its glamorous resorts, you can save a LOT of money if you book your accommodation on an inhabited island. There are a lot of modern, nice-looking hotels to choose from and this will also allow you to get a bit more insight into the local culture.
And if you still want to get a taste of the resort experience, you can simply book 1-2 days at a nearby resort. Here are 10 affordable water villas to choose from.
Do have in mind that by staying on an inhabited island, you'll need to pay a bit of attention to how you dress when you're out and about as well as the fact that you'll not find any alcohol.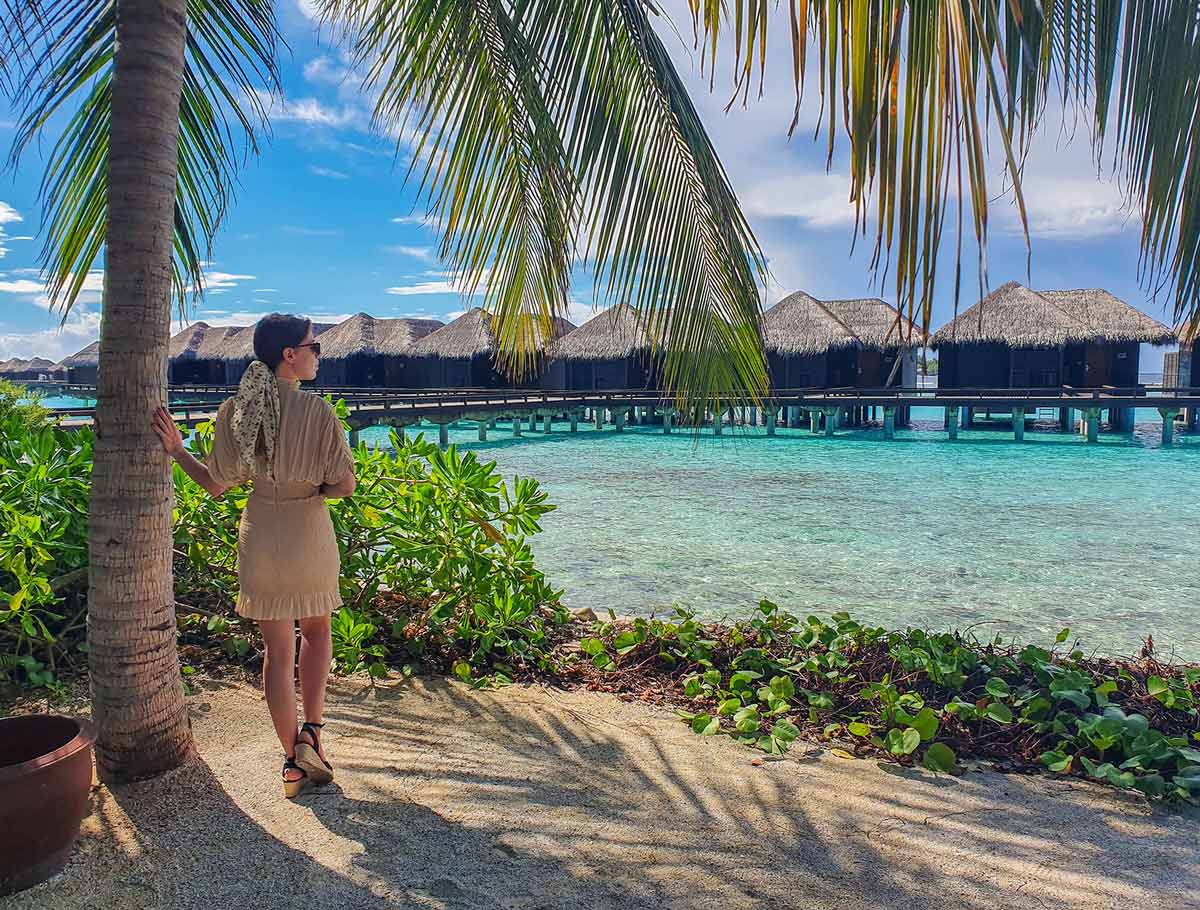 02. Visit out of season
Visiting out of season aka during the wet season can be a risky move regarding the amount of rain you might experience during your stay, but you can also save some good money on both accommodation and flights which are usually a big chunk of any Maldives vacation.
If you decide to take your chances, then you should know that the low season usually lasts from May until November, with both April and December considered transition months from the dry season.
03. Book ahead of time
As in many other cases, booking your accommodation and getting your flights early on, will save you some money in contrast with doing it last minute or closer to the leaving date.
04. Be on the lookout for hotel discounts
You can often find discounted rates for hotels in the Maldives, so make sure you keep your eyes open for any opportunities that may arise.
I also recommend you compare prices across multiple booking platforms as well as check your desired hotel's site. Sometimes you can get a better deal by going direct.
05. Choose accommodation with a house reef
If your accommodation has a house reef, then you can save money on snorkeling trips, one of the best activities to do in the Maldives.
During my trip to the islands, I stayed at Sheraton Maldives Full Moon Resort and Spa, and while it was wonderful, it didn't have a house reef meaning we had to take a boat excursion to the nearby Banana reef to witness a more diverse underwater world.
Don't get me wrong, you could still see a few colorful banks of fish or the occasional black-tipped reef shark near the overwater bungalows, but it didn't quite compare with the snorkeling trips.
So if you have the chance to book a hotel with a reef at a good price, I encourage you to do it, since you'll also save a bit on activities.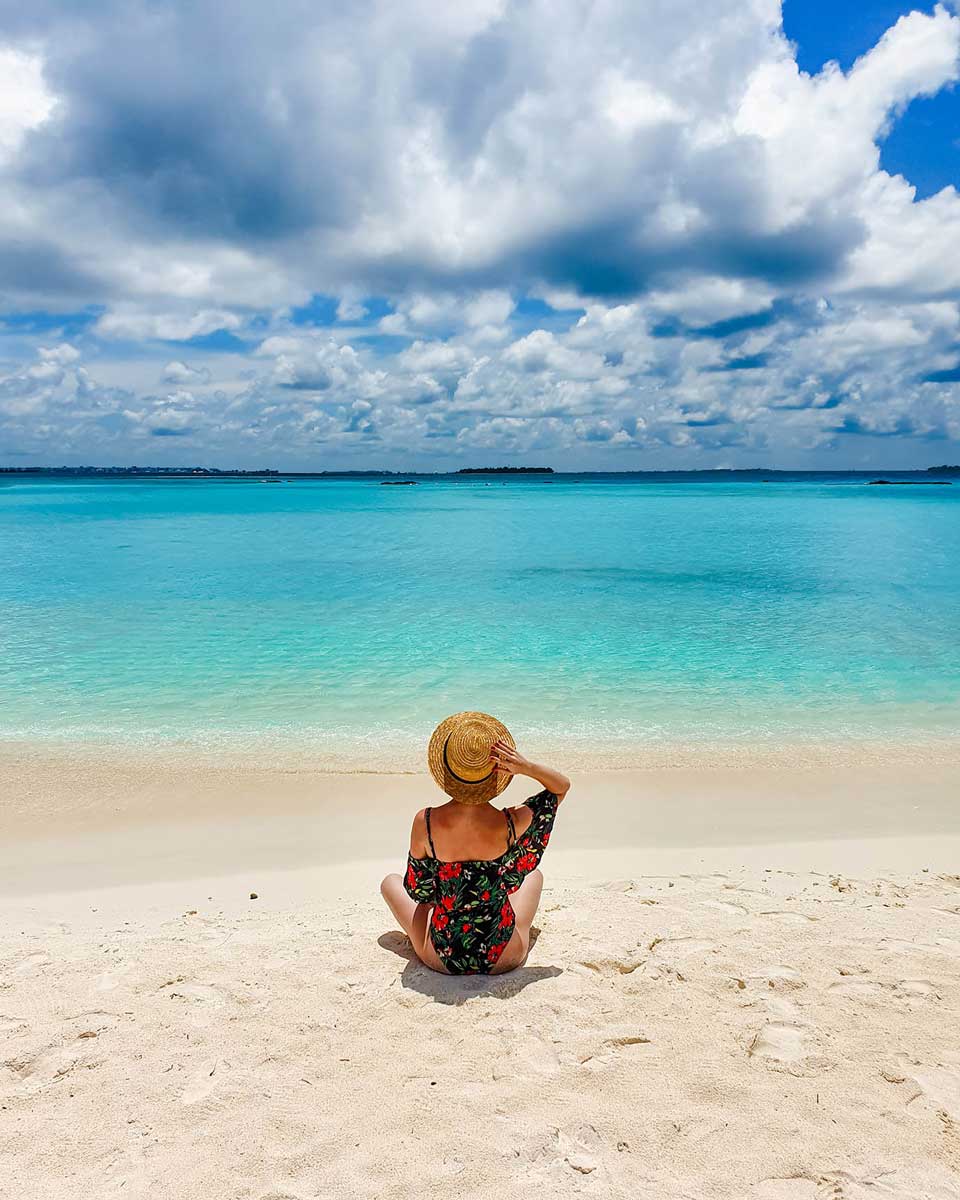 06. Refrain from drinking alcohol
Since the Maldives is a 100% Muslim country (meaning it's in the law that a non-Muslim can't be a citizen), alcohol is one thing that is exclusively imported for and consumed by tourists. Therefore it comes at a really high price tag.
Not only that, but it's not something you will be able to find if you book accommodation on local islands. So the only places that have alcohol are resorts and floating bars.
A floating bar is a vessel that usually hangs out near the shores of an inhabited island and offers alcoholic beverages.
It's a slightly cheaper choice than a resort and it's also handier for people who have accommodation on local islands. The bar can be accessed by a short boat transfer.
While you can go for either option for one or a few days, you can also go more extreme and refrain from drinking alcohol during your holiday. It simply depends on how much you want to save.
And if you want to know the prices for alcohol at a resort, check out the post detailing my Maldives trip cost.
07. Don't go for all-inclusive or full board
During my vacation to the Maldives, I opted for a half-board meal option (breakfast and dinner) and it was hands down the best choice since during lunch both me and my fiance were usually swimming, snorkeling, or simply relaxing at the beach.
Not only it was a great pick, but it also saved us some money.
08. Choose a hotel that it's easy to reach from the airport
It's important to pay attention to transfers to and from the hotel you are planning to book because the costs can be pretty steep even for a short boat ride.
While some resorts do offer complimentary transfers, most don't. You'll usually need to take a boat trip, domestic flight, seaplane, or a combination of these. Out of them, boat transfers are usually the cheapest and seaplanes are the most expensive.
So you might want to consider picking a hotel that only requires a boat ride to save some money.
09. Bring everything you need with you
Make sure you pack your snorkeling gear, several swimsuits, and enough sun cream as everything is more expensive on the islands. Not to mention the choices are more limited.
Mosquito spray is usually not a requirement since the atolls are often misted against them, but I'd still bring a small bottle. Just in case.
10. Aim for cashback
Pay with a cashback credit card or use a cashback site when booking the hotel to get some of that money back. For example, I almost always try to use Bonusway (a Romanian cashback site) for all my accommodation booked through Booking.com.
The cashback is not a lot (I think it's something like 4% back), but hey it's better than nothing. Up until now, I've gotten around 262 EUR (~275 USD) back.
The big downside is the fact that it takes a lot of time from the time you book until you actually get the cashback, so using a credit card with cashback is probably way better.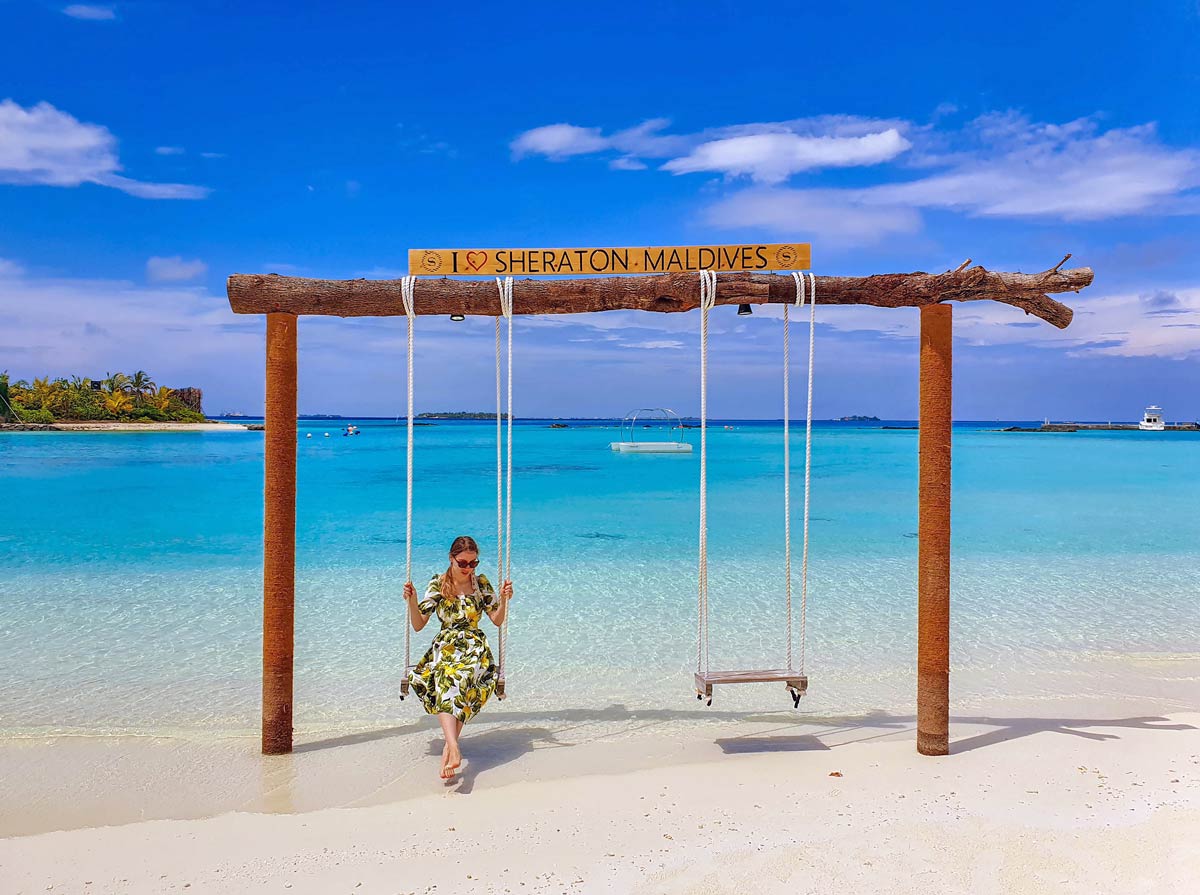 11. Use Airmiles and points
If you're a frequent traveler, then use any Airmiles and points you have to book your flights and hotel. This can reduce your costs sometimes quite a bit or at least help you score a better room at a lower price.
How to save money in Maldives: Final Thoughts
The Maldives is a wonderful place to visit, and with these money-saving suggestions, you can visit it without breaking the bank.. too much at least. I also recommend reading my "25 things to know before going to Maldives" post before your vacation for more useful information about this exotic destination.
But if the Maldives still feels out of reach budget-wise, you can read my Maldives versus Bali comparison in order to decide if the famous Indonesian island is a good fit for you instead.
Which of these tips do you plan to use during your own vacation to the islands? Let me know in the comments below.
And I hope you have an amazing trip!
Happy travels~
---
YOU MIGHT ALSO LIKE