If you are trying to choose between visiting Florence or Milan on your next Italy trip, then you're in the right place!
As someone that visited both cities more than once, I'll break down the comparison of the two Italian cities into different categories, from architecture and museums to travel costs, in order to help you choose the one that best suits your needs and preferences.
So let's dive right into this Milan vs Florence city comparison!
Disclosure: Some of the links in this post are affiliate links. If you click on them and make a purchase, I may receive a commission at no extra cost to you. Check my full disclaimer here.
Milan or Florence: Which is better? (Quick answer)
While personal preference plays an important role as well, if you weigh things like architectural beauty, museums and things to do, there's no doubt that Florence is the big winner. However, if you have a day to spare, I really recommend you visit Milan Cathedral: it's so worth it.
Having traveled to both cities several times, I have to admit that I liked Florence more than Milan, even though I absolutely loved my visit to the Duomo di Milano.
I actually wrote an entire post on whether is Milan worth visiting or not, where I list all the pros and cons, as well as one for Florence. So make sure to check them both for a more in-depth analysis.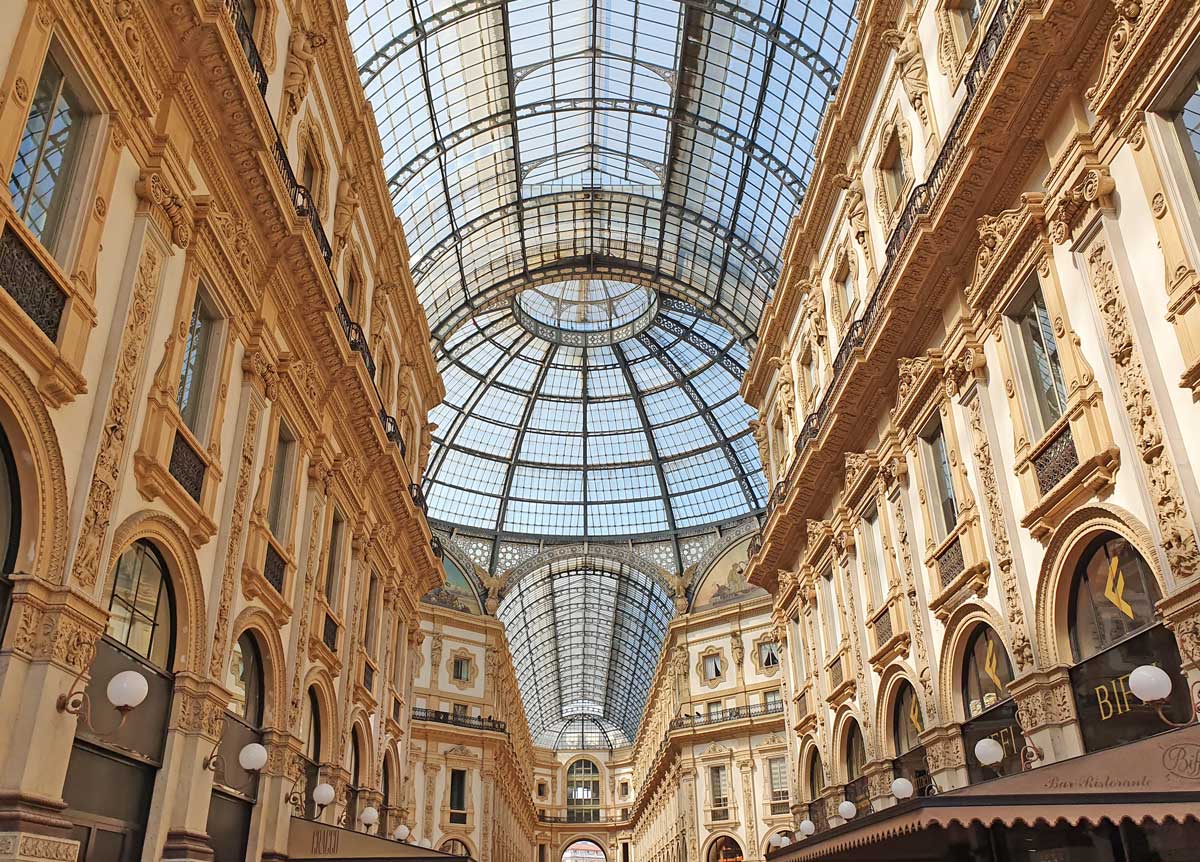 Is Milan or Florence cheaper?
Despite the fact that Florence is more touristy, Milan tends to be a bit more expensive in terms of food, shopping and transportation, according to numbeo.
Regarding accommodation, there doesn't seem to be a big variation in prices between the two, however since Milan is the larger city, it has more options to choose from.
Winner: Florence
How easy is it to get to Milan vs Florence?
Both cities have international airports, but Milan is served by three: Malpensa, Linate, and Bergamo Orio al Serio, making it much better connected both internally and internationally.
So chances are you'll have an easier time finding a flight to Milan that will suit your needs and time schedule, than to Florence.
Winner: Milan
Is Florence more crowded than Milan?
As the capital of the beautiful Tuscany region and famous for being the cradle of the Renaissance era, Florence is far more touristy than Milan.
While the latter can get crowded too, you'll usually see more locals than foreigners when you are out and about in the city (except for the area around the Duomo that is).
Besides Florence is smaller than Milan and this also contributes to it feeling more crowded.
Winner: Milan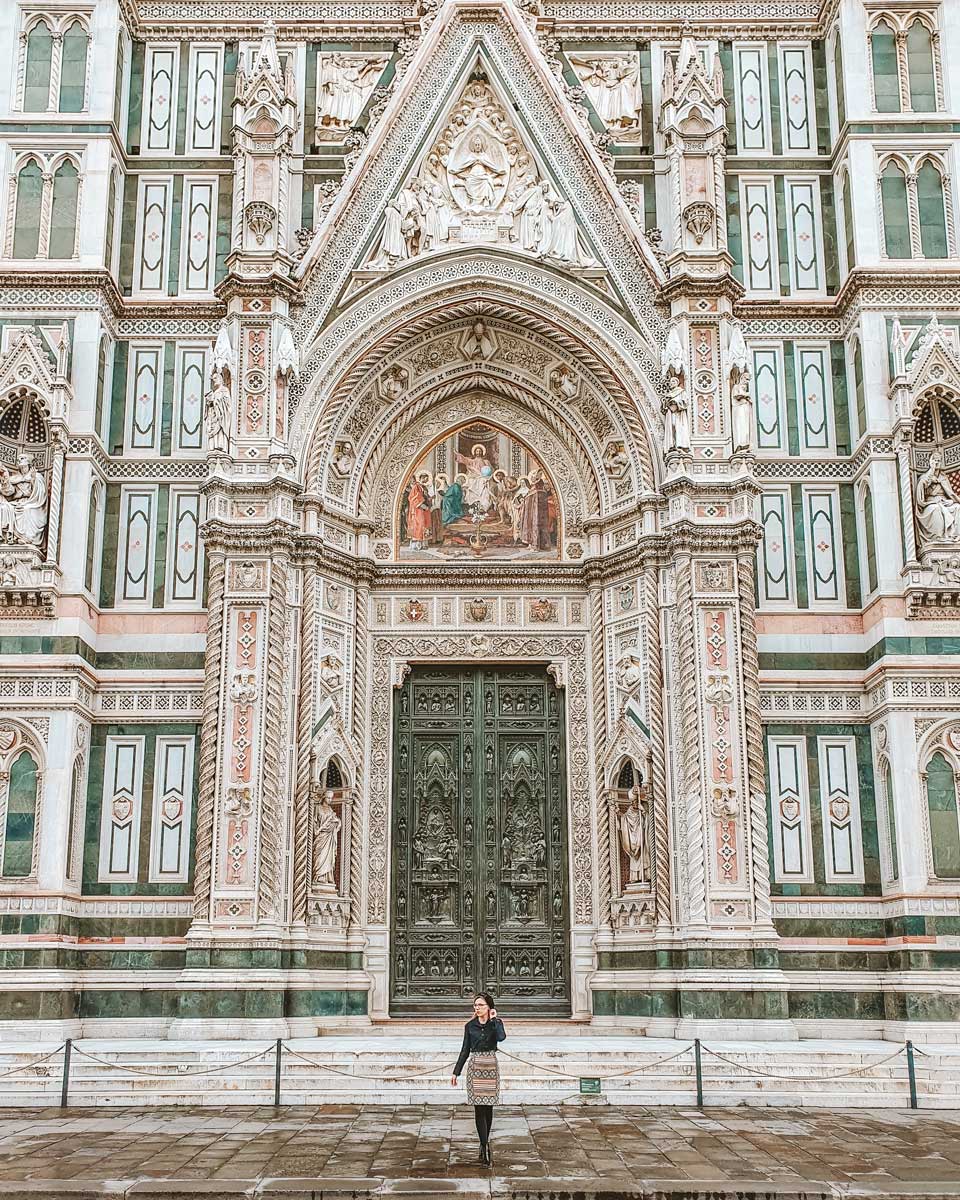 Best architecture: Florence or Milan?
I have to admit that, I personally found Milan's architecture a bit lackluster in comparison with Florence's, despite the fact that the Duomo di Milano is one of my favorite landmarks in Italy.
And it's not that Milan is ugly, it's just that Florence is prettier. The city also had a strong industrial past and this is kind of obvious in some areas.
Winner: Florence
Which city is easier to get around: Milan or Florence?
Both Milan and Florence are walkable cities and it's easy to see most of the main attractions on foot since they are located fairly close to each other.
As far as public transportation goes, in Milan, you can choose between the metro, trams and buses. In Florence, however, you only have the option of taking the tram or the bus. But, you shouldn't really need to use either anyway.
I will mention that while Uber is present in Italy, its services are mostly limited to Uber Black and Van, so using a regular taxi when in need, might be the cheaper option.
Winner: Tie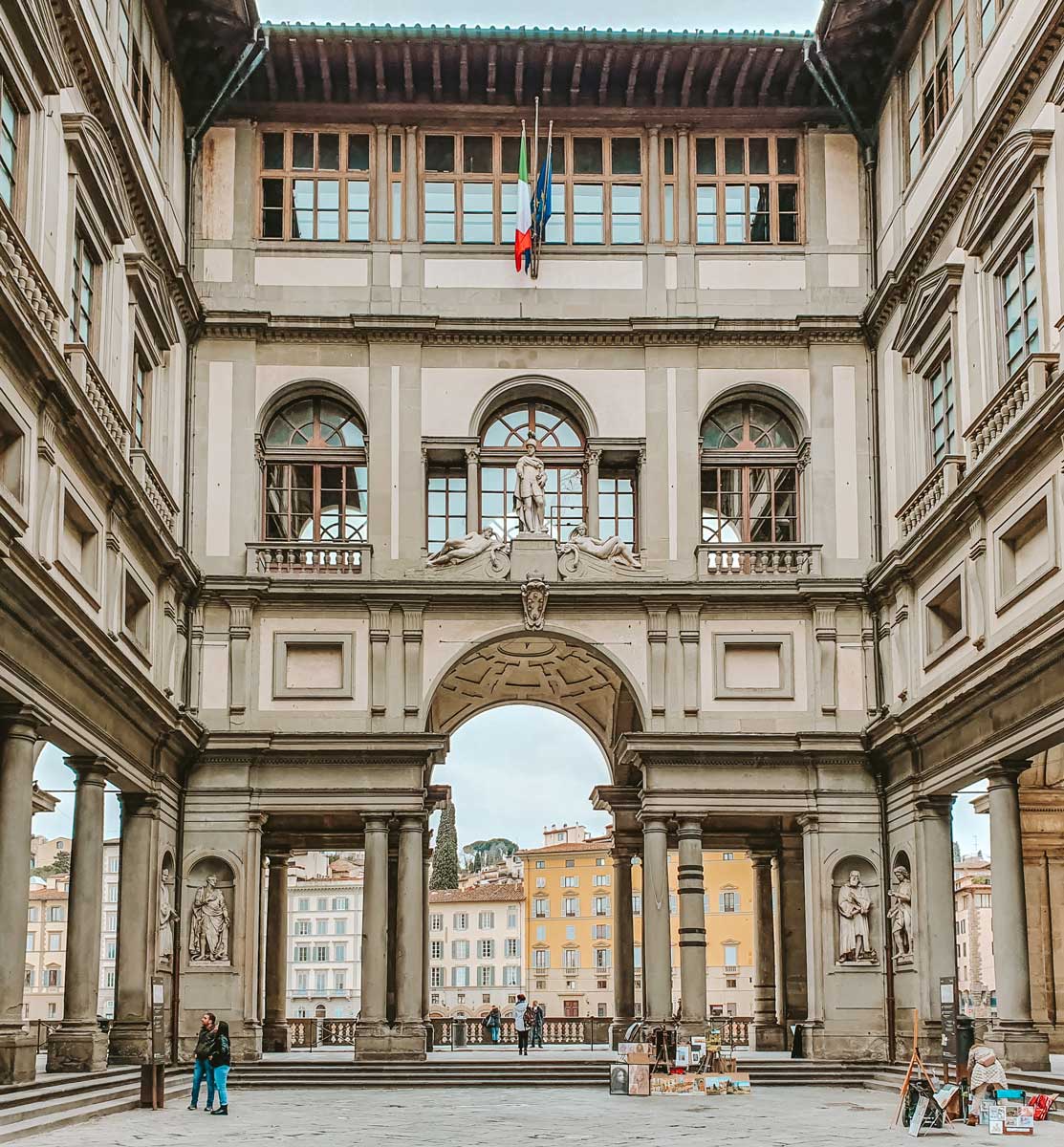 Milan vs Florence: Best for museums
Florence is well known worldwide for its incredibly rich cultural heritage and history, and has many museums to back this up:
Uffizi Gallery: Arguably one of the most famous museums in the city, Uffizi houses an extensive collection of Renaissance art, which includes works by Botticelli, Michelangelo, and Leonardo da Vinci.
Galleria dell'Accademia: Here, you will be able to admire Michelangelo's David, as well as other Renaissance artworks and sculptures.
Palazzo Pitti: Once the home of the Medici family, Pitti now houses 4 museums: the Treasury of the Grand Dukes (ground floor), the Palatine Gallery and the Imperial and Royal Apartments (1st floor), the Gallery of Modern Art, and the Museum of Costume and Fashion (both located at the 2nd floor).
Bargello National Museum: Located in Palazzo del Bargello, this museum is foremost devoted to Italian Renaissance sculpture; it includes works by Donatello, Michelangelo, and Cellini.
Opera del Duomo Museum: This museum is included in the same pass as Brunelleschi's Dome, Giotto's Bell Tower, the Baptistery, and Santa Reparata and features artworks and sculptures that were once housed in the Florence cathedral complex.
Museo Galileo: The museum features a large collection of scientific instruments, many of which once belonged to Galileo Galilei himself.
Museo Casa di Dante: This museum focuses on the life and works of Dante Alighieri, the author of the famous poem, the Divine Comedy.
While Milan also has some nice museums (Pinacoteca di Brera, Pinacoteca Ambrosiana and Museo Nazionale della Scienza e Tecnologia "Leonardo da Vinci" to name a few), it doesn't quite compare with Florence.
Winner: Florence
Florence vs Milan: Accommodation options
In my experience, both Florence and Milan have a variety of accommodation options that will fit every budget. I do want to note that prices are higher around the cathedrals in both cities.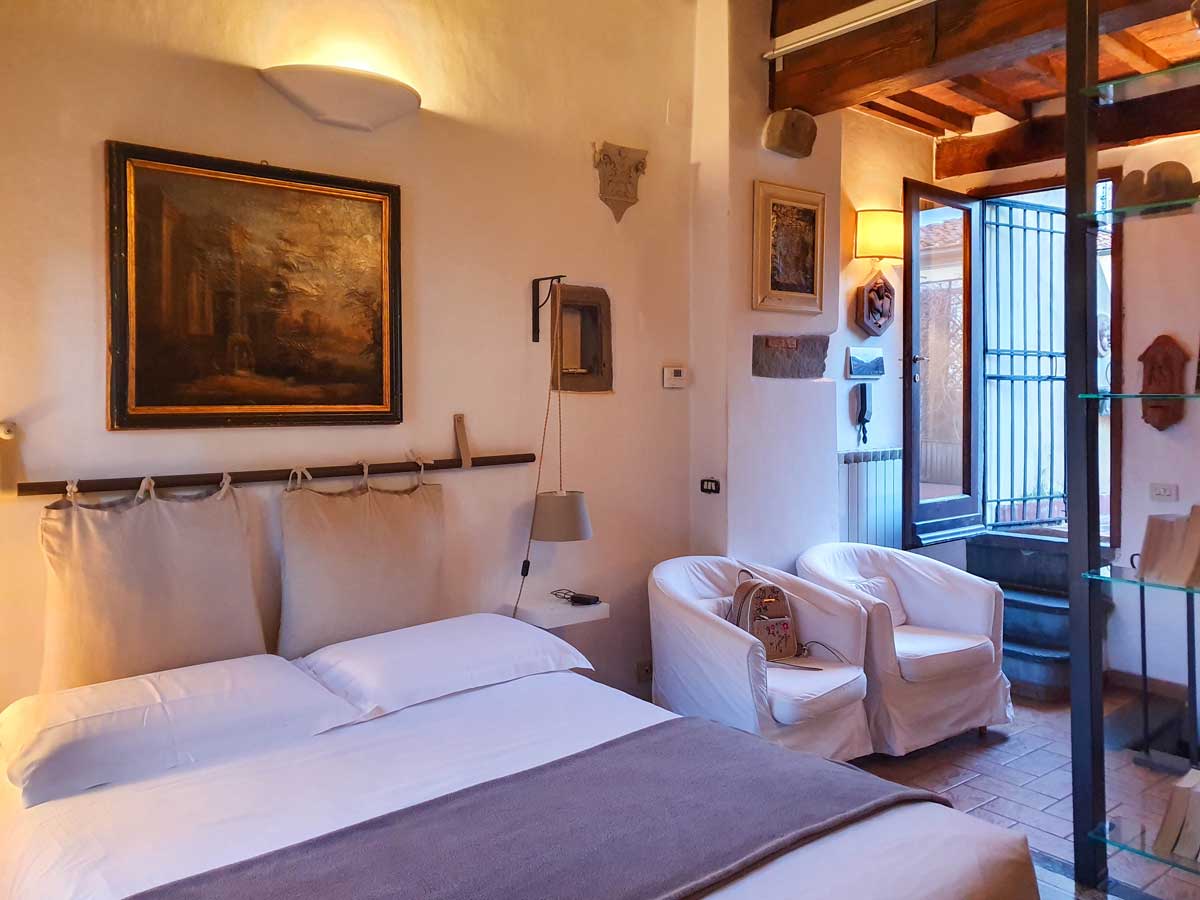 Also speaking of accommodation, I want to recommend Yome – Your home in Florence on Via del Corso (they also have a one-bedroom close to Piazza della Signoria and Uffizi Gallery).
The apartments are in a prime location in Florence, just a few minutes away from the Duomo, the decor is lovely and they're generally a really good value for money. However, be warned that the stairs are pretty narrow and steep (it's an old, historic building after all).
Winner: Tie
Is Milan or Florence better for shopping?
Milan is known worldwide for its fashion and shopping scene and has many high-end designer brands and luxury stores.
One of the best places to shop in Milan is the Vittorio Emanuele II shopping gallery, located right next to the Duomo di Milano. Built in the 19th century, it is practically one of the oldest malls in the world.
Other good options are Quadrilatero d'Oro or Golden Rectangle (lots of high-end designer stores here) and Brera District (known mainly for having boutiques and ateliers of new designers).
Winner: Milan
Milan vs Florence: Top things to do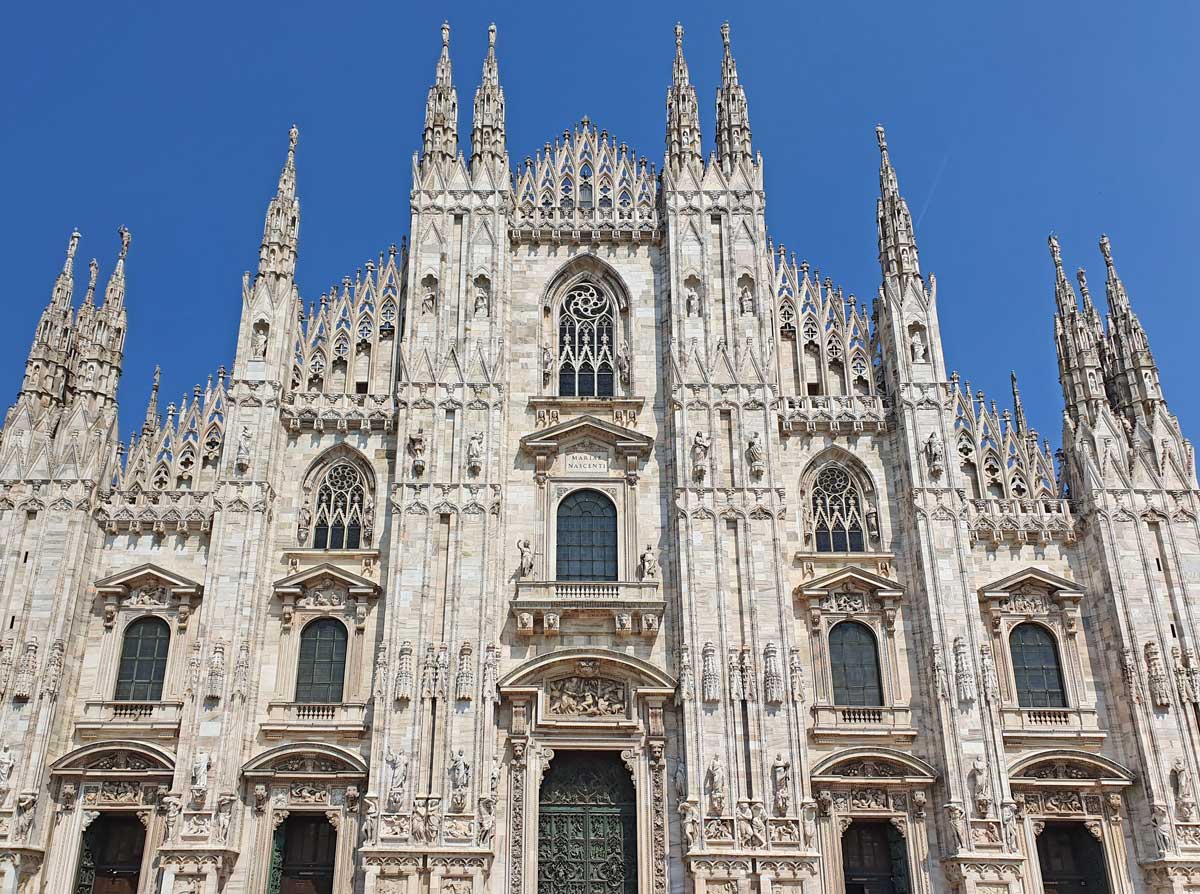 Best things to do in Milan
Here are some of the best things to do in Milan:
visit Milan's cathedral (the Duomo)
see Leonardo Da Vinci's Last Supper
shop at Vittorio Emanuele II shopping gallery
see a performance at Teatro alla Scala
visit Sforzesco Castle
stroll along Milan's canals
Best things to do in Florence
I actually wrote an entire post dedicated to spending 2 days in Florence, so I highly encourage you to read it if you plan to visit the city. But long story short, some of the top things to do in Florence are:
climb on top of Brunelleschi's Dome and Giotto's Bell Tower
visit the interior of the stunning Santa Maria del Fiore Cathedral and the Baptistery
see Michelangelo's David at Galleria dell'Accademia
admire some of the most magnificent art pieces at Ufizzi Galleries
visit Palazzo Pitti
stroll through Boboli Gardens
visit the Basilica of Santa Croce
make a wish at Fontana del Porcellino
admire Piazza Della Signoria and its statues
visit Palazzo Vecchio
eat the most famous sandwich in Florence at All'antico Vinaio
stroll along Ponte Vecchio
stop to rest at Giardino Delle Rose
visit Abbazia di San Miniato al Monte
admire the sun setting over Florence from Michelangelo Square
visit some wine windows (a great option for a Florence night tour)
As you can see, there are more things to do and experience in Florence than in Milan, so the winner for this category is pretty obvious.
Winner: Florence
Milan versus Florence: Day trip opportunities
In my opinion, both cities offer some really good options when it comes to day trips.
Day trips from Milan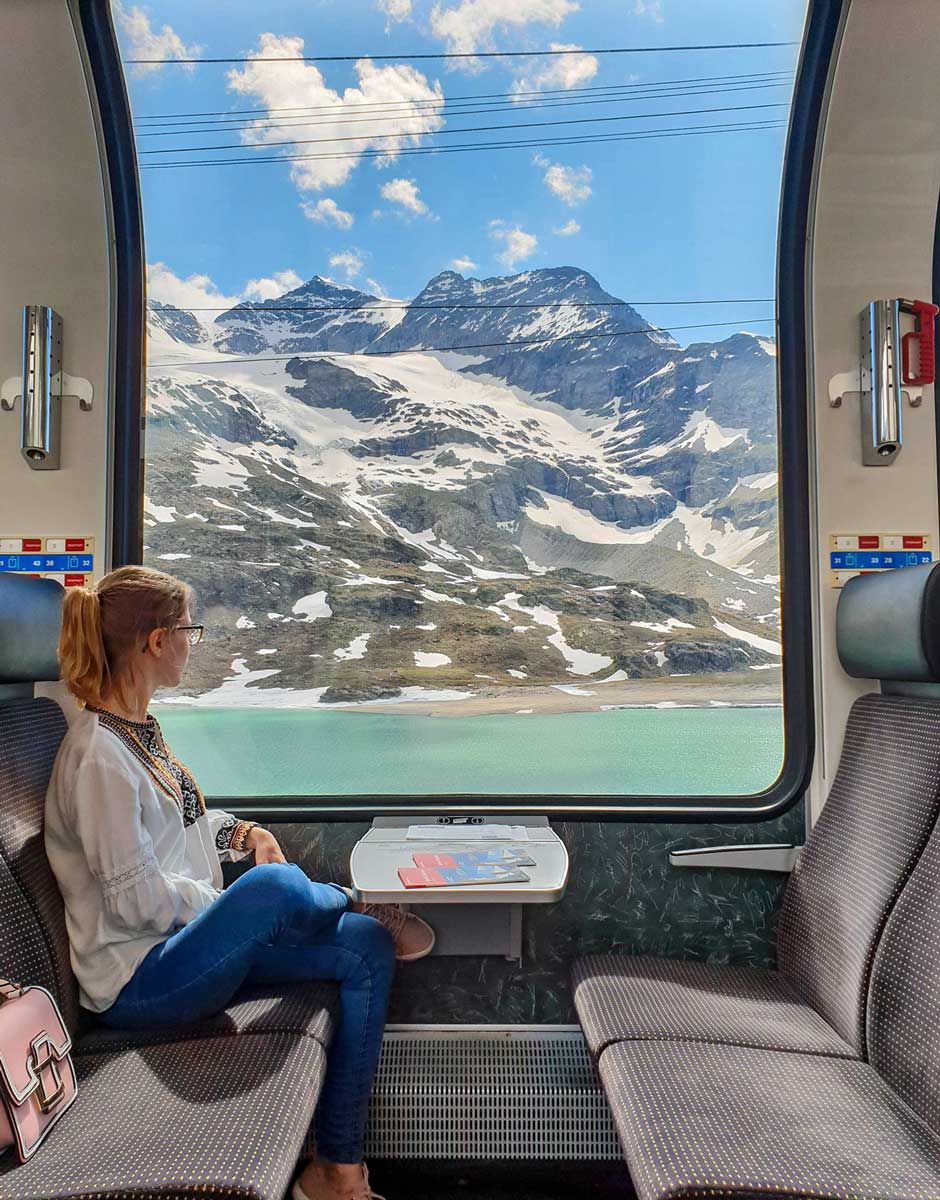 Lake Como: the famous lake is one of the most popular day trips from Milan, due to its proximity.
Lugano, Switzerland: You can get there by either train or bus (Flixbus). On my way to Lugano, I actually used the bus since it was cheaper, and returned by train in the afternoon.
ride the panoramic train Bernina Express to St. Moritz in Switzerland.
Lake Maggiore: You can travel to Arona by train in a bit over one hour.
Lake Garda: You can arrive in Sirmione by train and bus in less than 2 hours (depending on traffic conditions). However, I would recommend spending one or two nights there, in order to be able to visit some of the other towns in the Lake Garda area (like Riva, Malcesine or Limone).
You can also use Milan as a starting point for a longer trip on the Ligurian coast. For one of my past Italy vacations, I actually planned a big itinerary that started and ended in Milan which included:
4 nights at Lake Como, split equally between Varenna and Como: I visited Varenna, Bellagio, and Como, plus did the Bernina Express ride to St. Moritz and a day trip to Lugano
2 nights in Manarola: I visited all the Cinque Terre villages from there + Portovenere
2 nights in Rapallo: I visited Portofino and Camogli
Day trips from Florence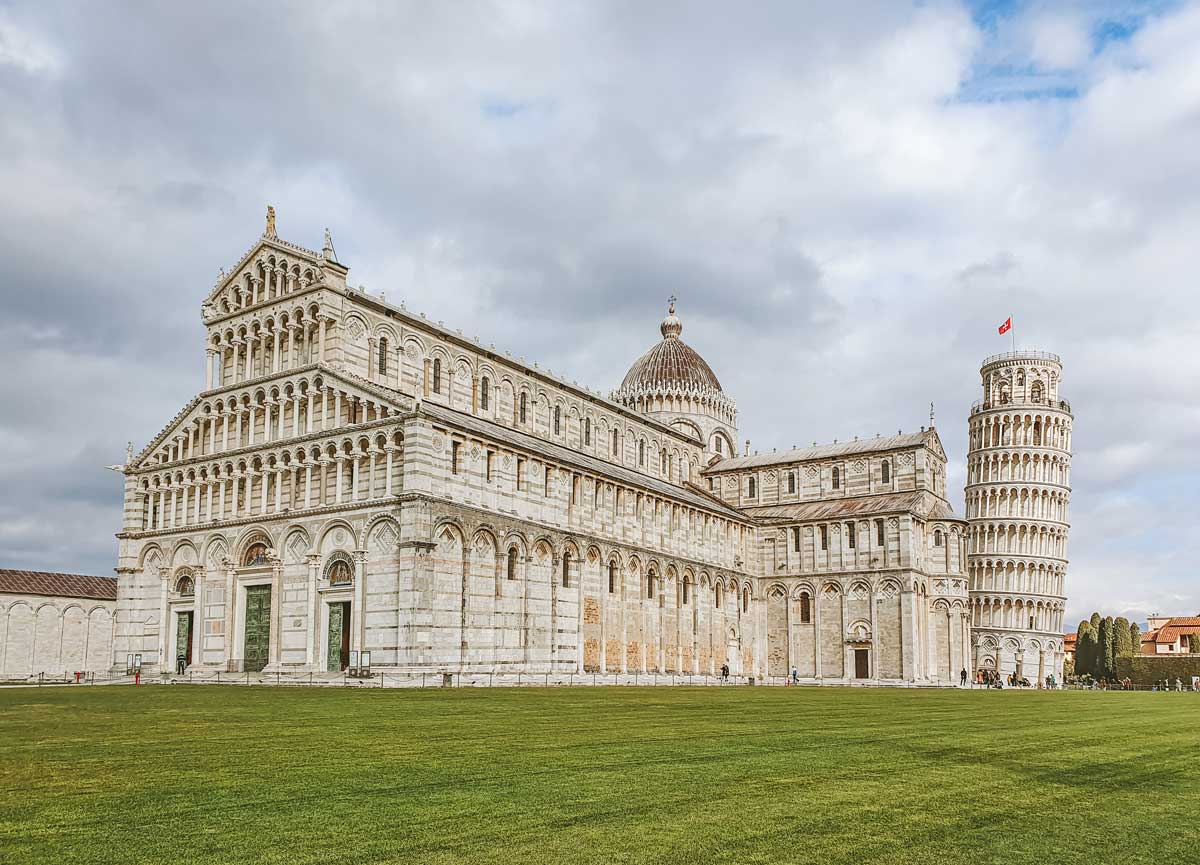 Winner: Tie
Milan vs Florence FAQs
How far is Florence from Milan?
Driving from Milan to Florence takes a little over three hours, whereas taking the train takes just under two hours.
Is the Duomo in Florence or Milan?
There is a Duomo in Florence (Florence Cathedral) and another one in Milan (Milan Cathedral). The architecture of the two religious sites is quite different and both are totally worth a visit!
Florence vs Milan: Final thoughts
I hope this blog post helped you decide which city to visit between Florence and Milan, but if you are still debating maybe just take it as a sign to visit both. Also, don't forget to take a look at my other Italy content before you leave.
Happy travels~