Are you wondering what is Italy known for? I've got you covered!
Italy is famous for a number of things, including its rich history, beautiful and diverse landscapes, delicious cuisine, as well as vibrant culture.
Possibly one of the most notable aspects of Italian culture is its art. This country gave the world prominent names like Leonardo da Vinci, Michelangelo, Raphael, Donatello, Titian, and many more.
Another thing that Italy is known for is its cuisine. From tasty pasta and pizza to savory meats and cheeses, there is something for everyone when it comes to Italian food. But above its art and cuisine, Italy is also renowned for its incredible history and stunning natural beauty.
With ancient Roman ruins, spectacular mountain ranges, beautiful lakes, and sandy beaches, there are many many things to see in this beautiful country.
So here are 40 things that put Italy on the map and will probably make you want to buy a plane ticket right away.
The list includes landmarks, stunning villages, and cities, artworks, natural wonders, as well as delicious food and drinks. And before you travel to Italy, don't forget to learn a few words in the Italian language as well.
Disclosure: Some of the links in this post are affiliate links. If you click on them and make a purchase, I may receive a commission at no extra cost to you. Check my full disclaimer here.
What is Italy famous for: Historical landmarks and sites
With such a rich history and culture, Italy has plenty of famous landmarks and historical sites, which make it one of the most popular destinations in Europe. Here are some of them:
01. Colosseum, Rome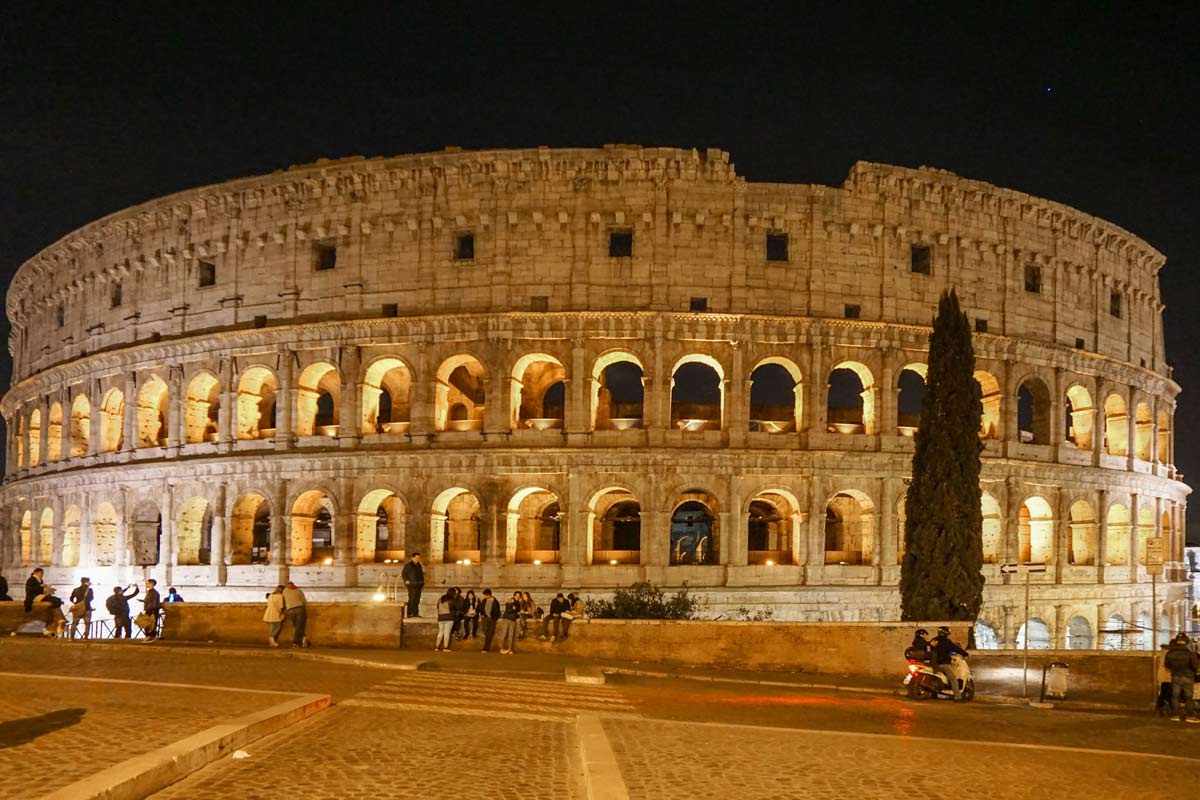 The Colosseum, also known as the Flavian Amphitheatre, almost needs no introduction.
It is an elliptical structure built from limestone, lighter bricks, and concrete, used for gladiator fights and public spectacles (dramas, exhibitions of exotic animals, executions of prisoners, recreations of battles, etc) in ancient Rome.
It is the largest ancient amphitheater ever built and could hold more than 50.000 people at its maximum capacity.
Now, the Colosseum's bloodshed days are well behind it and it has become one of the most visited landmarks in the world. It is also the only European monument listed as part of the new 7 Wonders of the World.
As of April 2021, the Colosseum only accepts online reservations. Even if this will change in the future, I still recommend you to buy your tickets ahead of time, online. The queues can be insane.
02. Duomo di Milano (Milan Cathedral)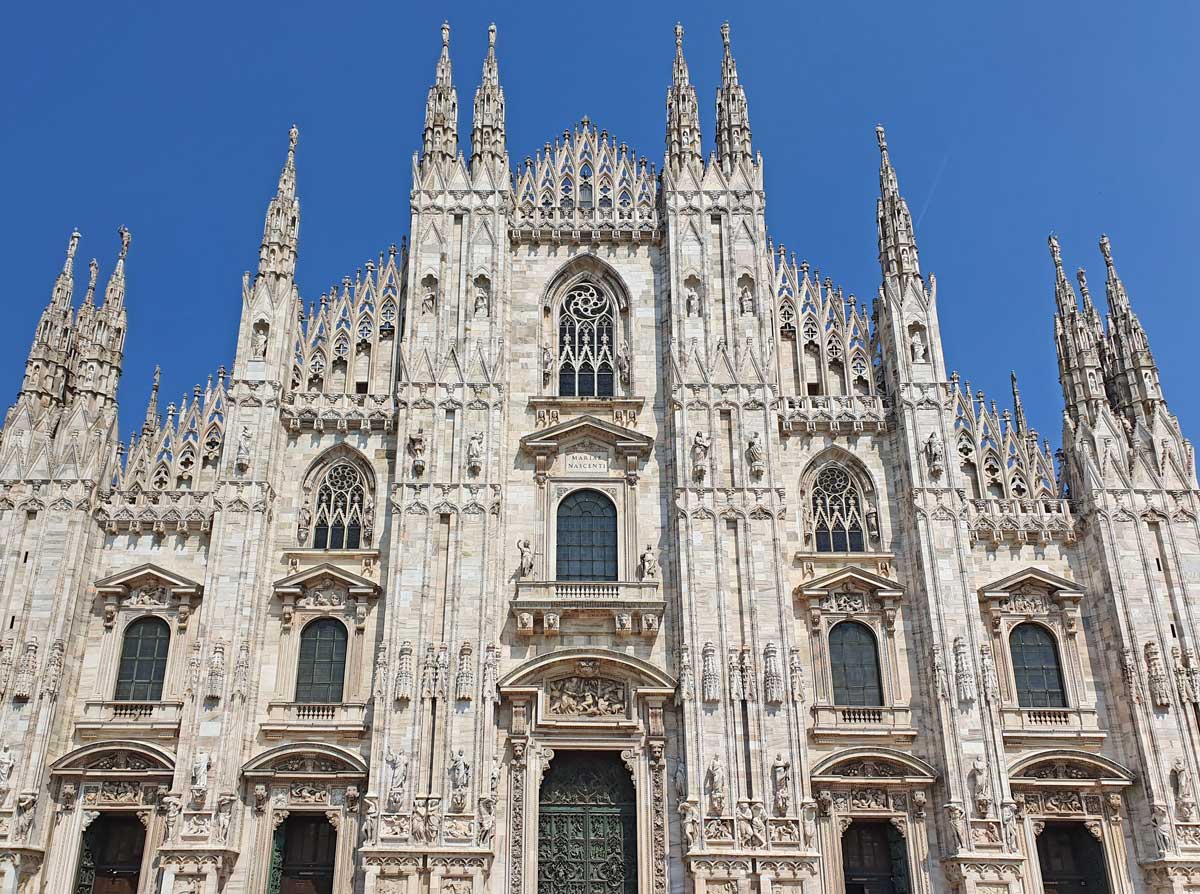 Duomo di Milano is the largest cathedral in Italy (if you take into consideration that the larger St. Peter's Basilica is actually located in Vatican City) and its construction took about six centuries to complete.
You can visit both its interior as well as climb on its roof from where you can see better some of the architectural details as well as get a bird's eye view of the city. It is truly impressive and a must if you travel to Milan.
I'd recommend buying your ticket online in advance to avoid the queues as the cathedral is pretty popular with tourists.
03. Roman Forum, Rome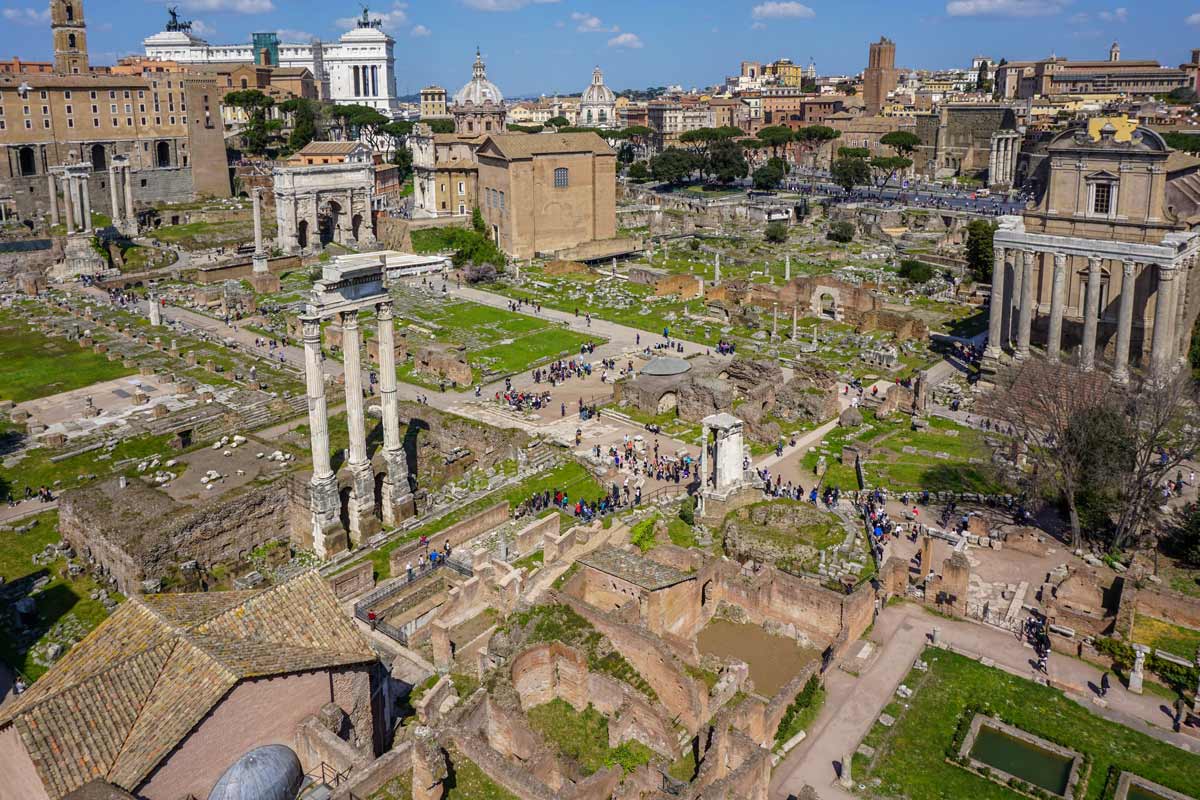 The Roman Forum is a rectangular plaza, surrounded by the ruins of former important governmental buildings of ancient Roman times.
It is located in Rome, right near the Colosseum, and it's a place rich in history that's absolutely worth a visit, although most of its buildings were damaged by earthquakes, other constructions, or simply the passing of time.
As you make your visit, just remind yourself that you are standing in the former political, legal, and religious center of the powerful Roman Empire. You might get goosebumps.
04. The Leaning Tower of Pisa
The tower is situated in the small town of Pisa, about 90 km away from Florence, and is one of the four buildings that make up the cathedral complex. Its worldwide fame is due to its unstable foundation which resulted in a visible lean of the whole construction.
Tip: You can easily visit The Leaning Tower of Pisa on a day trip from Florence. The easiest way is to go by train (don't forget to stamp your ticket before actually boarding) as the travel time is about 1 hour and there are regular direct trains between the two cities.
05. Rialto Bridge, Venice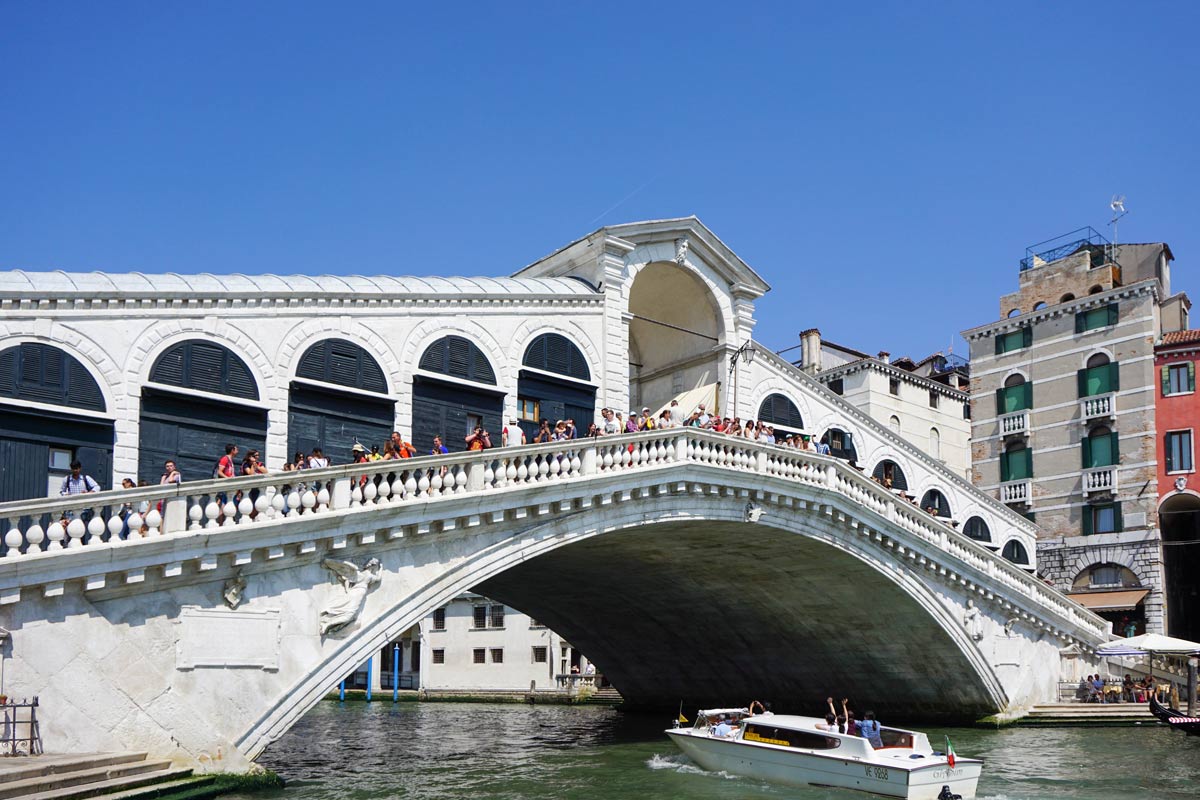 Rialto Bridge is a stone arch bridge, the oldest of the 4 bridges built over Venice's Grand Canal, and one of the most popular attractions of the city.
Tip: Visit the bridge as early in the morning as possible, if you want to avoid the crowds.
06. Pompeii arheological site
Pompeii is an ancient city that got stuck in time when nearby Mount Vesuvius erupted in AD 79, covering it in volcanic ash and pumice.
For this reason, the city was mostly preserved and the modern world got to see a glimpse of how Roman life looked like at the time.
Tickets can be either bought online or at the site (as always my recommendation is to buy online if possible to avoid potential queues).
07. Florence Cathedral
Florence Cathedral also known as the Cathedral of Santa Maria del Fiore is centrally located in Piazza del Duomo, Florence together with the Baptistery and Giotto's Bell Tower.
But its Dome, built by Filippo Brunelleschi in the 15th century, really steals the show. With a height of more than 116 meters and measuring 45.5 meters in diameter, it is the largest masonry vault in the world.
The cathedral is free to visit, however, you need to buy tickets to be able to visit the adjoining buildings as well as climb up the Dome. Also, be warned: it is no easy feat to get to the top of the Dome. Check out my travel guide on how to spend 2 days in Florence for more details.
08. Trevi Fountain, Rome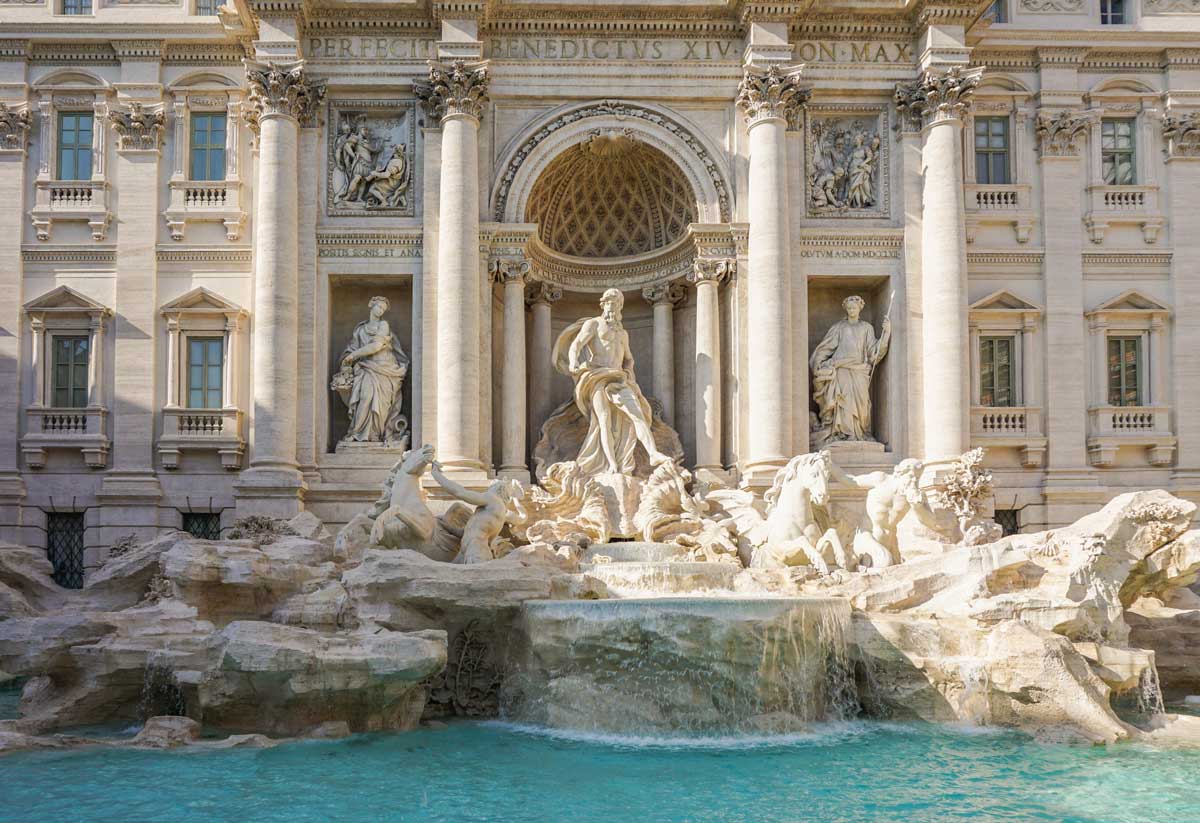 Trevi Fountain in Rome is arguably one of the most well-known fountains in the world.
Legend says that if you throw a coin in it you will return to the capital of Italy one day. There's even a proper way to do it: sit with your back to the fountain, keep your eyes closed and throw the coin into the water over your left shoulder using your right hand.
09. Trajan's column
Trajan's column is a triumphal ancient column depicting the wars between the Romans and Dacians which ultimately ended with Emperor Trajan's victory. The column can be found in Trajan's Forum which is situated a bit further north of the Roman Forum.
10. Pantheon, Rome
The Pantheon is a former Roman temple built by Emperor Hadrian, now functioning as a Catholic church. You can find it in Piazza della Rotonda, Rome and it is free to visit.
However, for audio guides and guided tours, you will have to pay.
11. Ponte Vecchio, Florence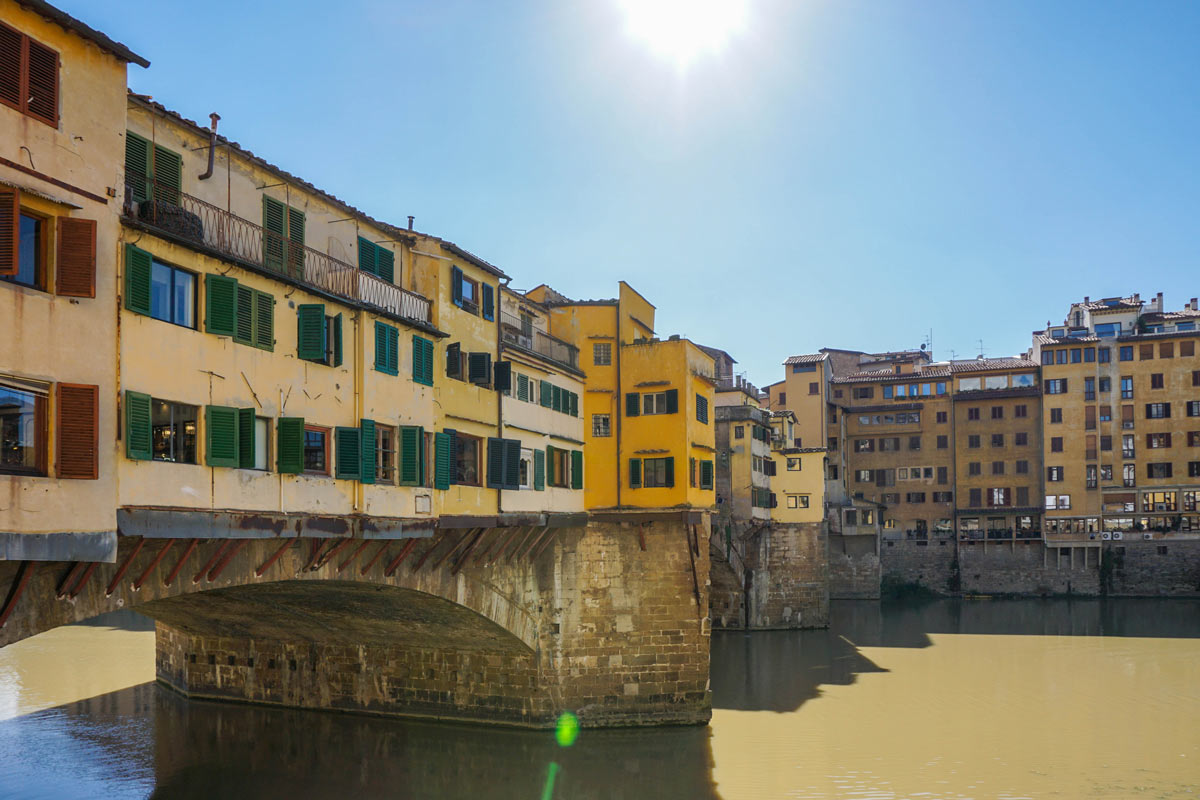 Ponte Vecchio (en. Old Bridge") is a medieval bridge – the oldest in existence, built over the Arno River in Florence. It has a striking look because of the shops built along it, making it very photogenic.
12. St. Peter's Basilica, Vatican City
Technically, St. Peter's Basilica is not in Italy, but I couldn't leave it out. The cathedral is an outstanding proof of Renaissance architecture and the largest of its kind in the world. It is free to visit.
The current basilica was commissioned by Pope Julius II and it replaced the original one built by Emperor Constantine in the 4th century, on the place Saint Peter was buried.
What is Italy known for: Picturesque villages, cities, and regions
Italy is dotted with beautiful, colorful villages, charming regions, and marvelous cities.
13. Cinque Terre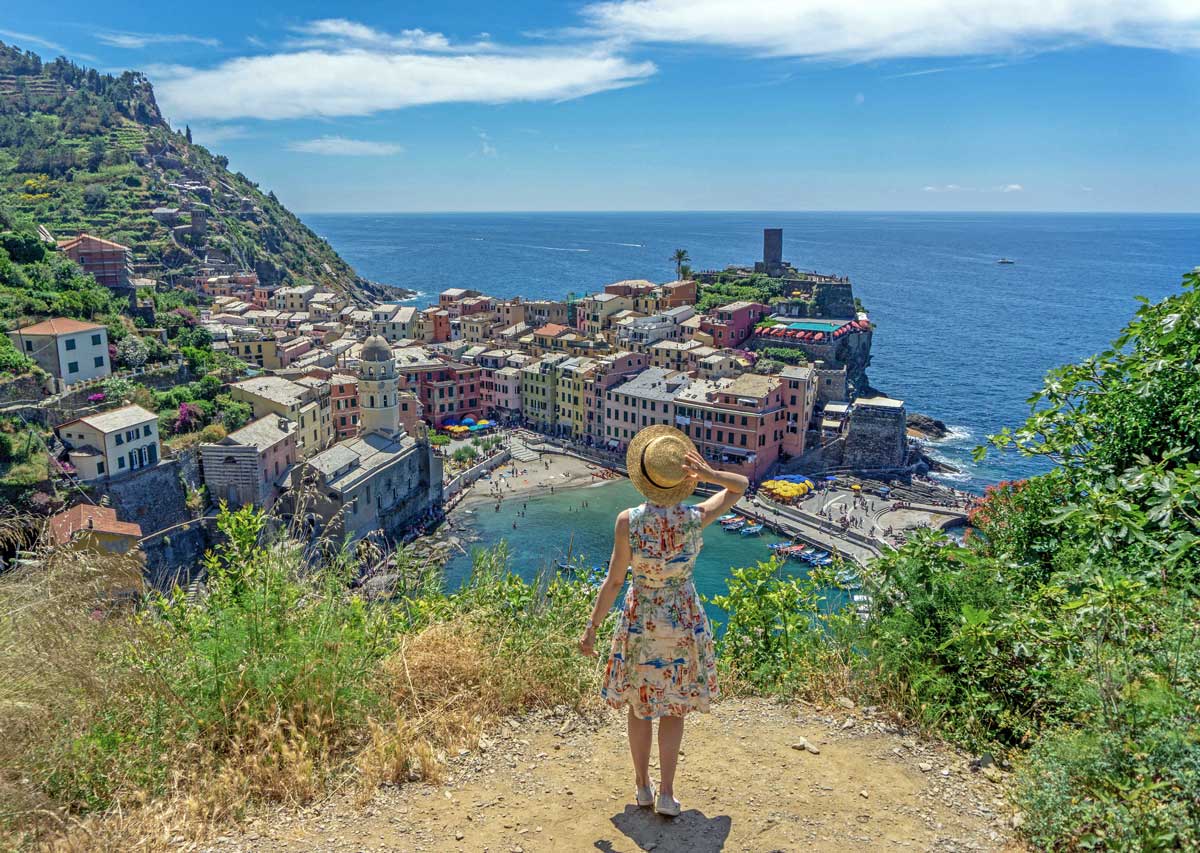 Cinque Terre refers to 5 tiny villages: Vernazza, Manarola, Riomaggiore, Corniglia and Monterosso al Mare, located on the Ligurian coast, north-west of Italy.
Cinque Terre are best visited by train because it's an easy and fast way to travel to and between the villages. In fact, many people choose to visit Cinque Terre from Florence by train. And although many see all 5 in a single day, my recommendation is to spend at least a night there.
This way you won't feel rushed and you'll also be able to experience one of the villages after the crowds leave which is a totally different feeling.
14. Portofino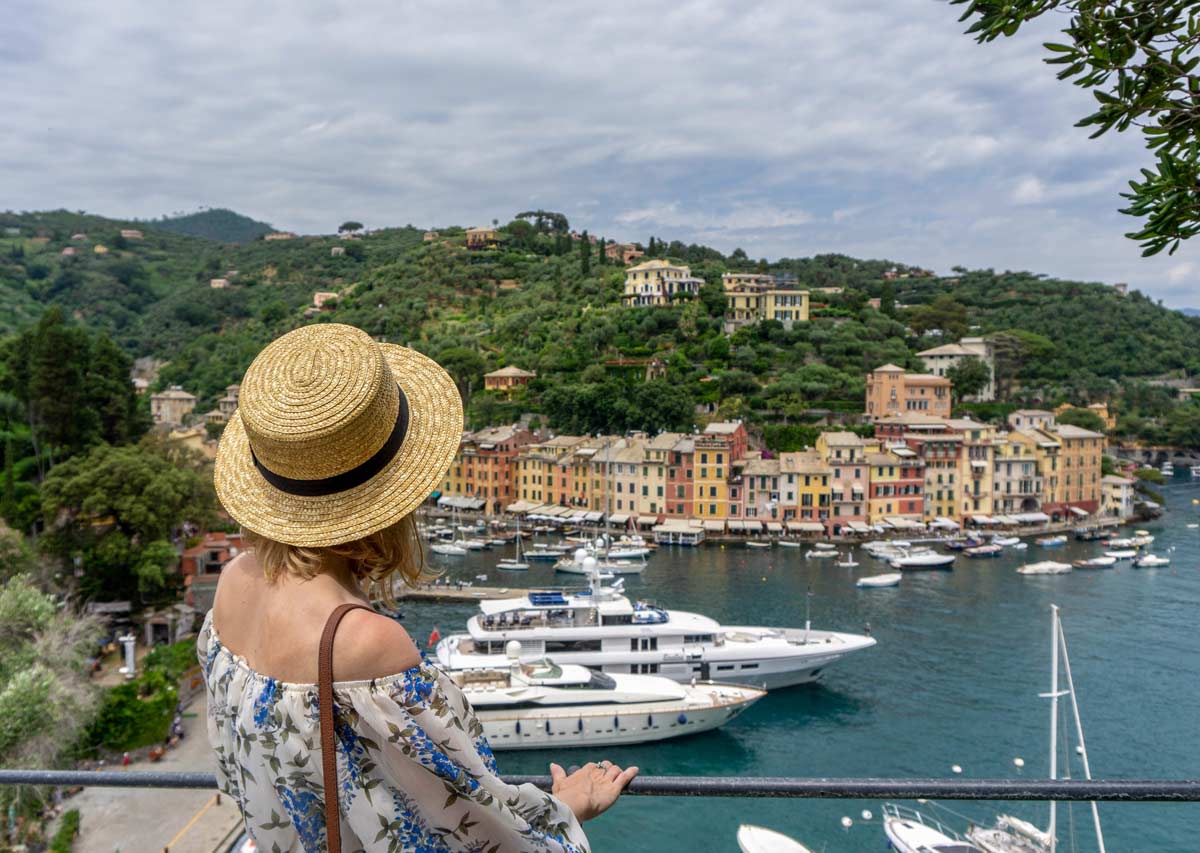 Originally a tiny fishing village, Portofino quickly became popular as an exclusive resort for some of Europe's richest people.
Its small harbor is usually dotted with luxurious yachts, but it's still the charming, colorful buildings lining the shore that steal the attention.
The easiest way to visit Portofino is to take a ferry ride from nearby Santa Margherita Ligure.
15. Alberobello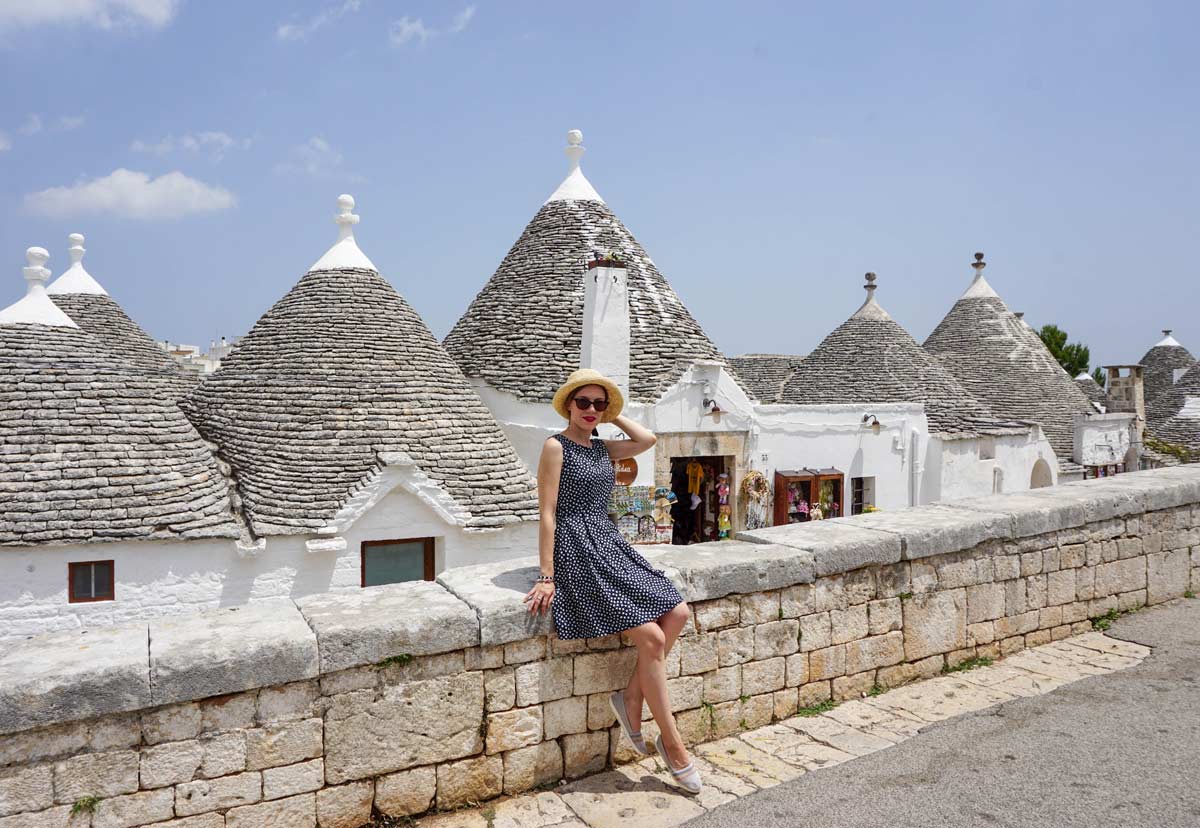 Alberobello is a small town in the Puglia region, southern Italy, famous for its unique buildings with conical-shaped roofs, built without the use of mortar, called trulli.
To be honest, I felt like I walked straight into a fairy tale when I visited this town. It is beyond beautiful and unique and I cannot wait to come back to it.
If I convinced you to visit Alberobello, my suggestion is to either rent a car (spoiler alert: this adorable town is not the only thing Puglia has to offer) or take the train from Bari.
Just be aware that the ticket booth for Ferrovie Sud-Est which operates this route is not inside Bari Central Station, but rather directly on the platform.
To reach look for the large sign directing you to "Ferrovie Sud-Est" once you are in the main lobby of Bari Centrale.
16. Matera
Despite the fact that a few decades ago, Matera was referred to as "The shame of Italy", the city has recently been reborn from its ashes as its Sassi (cave dwellings carved into the river canyon) were renovated. And in 2019 it was even appointed as the European capital of culture.
Several movies were filmed in Matera, including The Passion of the Christ, Wonder Woman, or Bond's No Time To Die.
17. Bellagio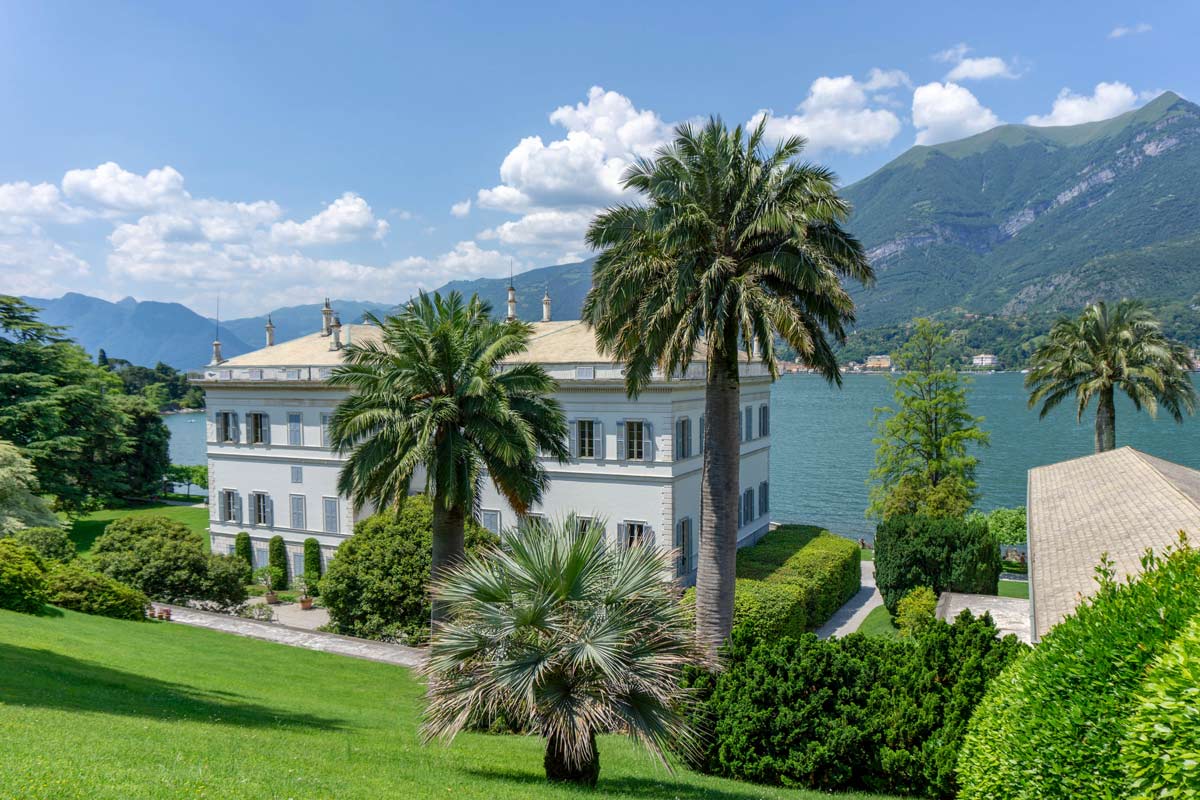 Bellagio (also known as the Pearl of Lake Como) is a little village on the outskirts of Lake Como, in the north of Italy.
It boasts elegant-looking villas (like Villa Melzi) overlooking the waterfront as well as charming alleys full of shops and restaurants.
And yes, the famous casino in Las Vegas was indeed inspired and named after it.
18. Verona
Many people know about Verona from William Shakespeare's plays: Romeo and Juliet and The Two Gentlemen of Verona.
While is not exactly known if the author ever visited the city, he definitely contributed to its fame. But the town is much more than this and most often than not the traveler falls in love with it at first sight.
And as of 2000, Verona has been listed as a World Heritage Site by UNESCO because of its urban structure and architecture.
19. Portovenere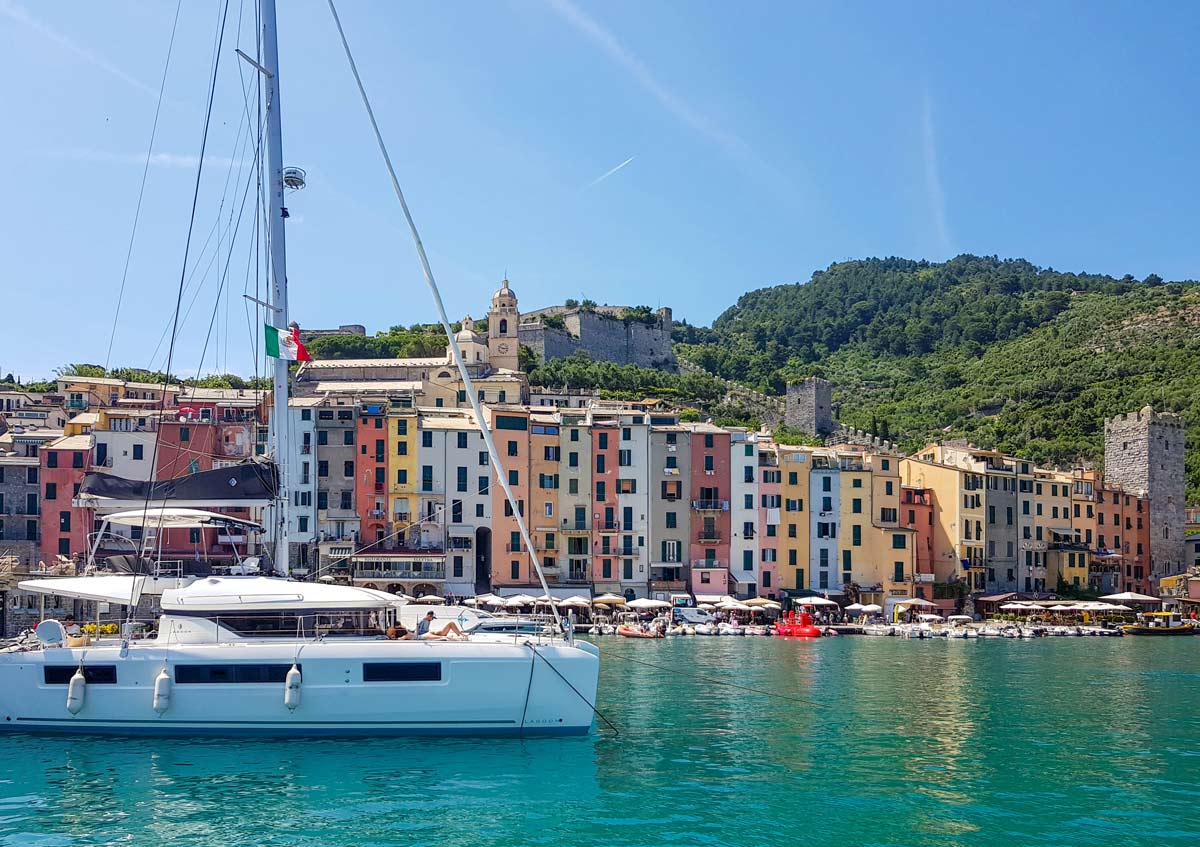 Portovenere is a colorful gem on the Ligurian coast, resembling the five villages of Cinque Terre (it's also located only a stone away from them).
It is known for the Porto Venere Regional Natural Park, a protected region full of trails and diving sites.
There are boats that go between Levanto and La Spezia and they stop in the Cinque Terre villages as well as Portovenere. This can be a lovely way to visit them all, albeit kinda rushed. You can also take a boat from La Spezia directly to Portovenere to enjoy it at a more slowed-down pace.
20. Venice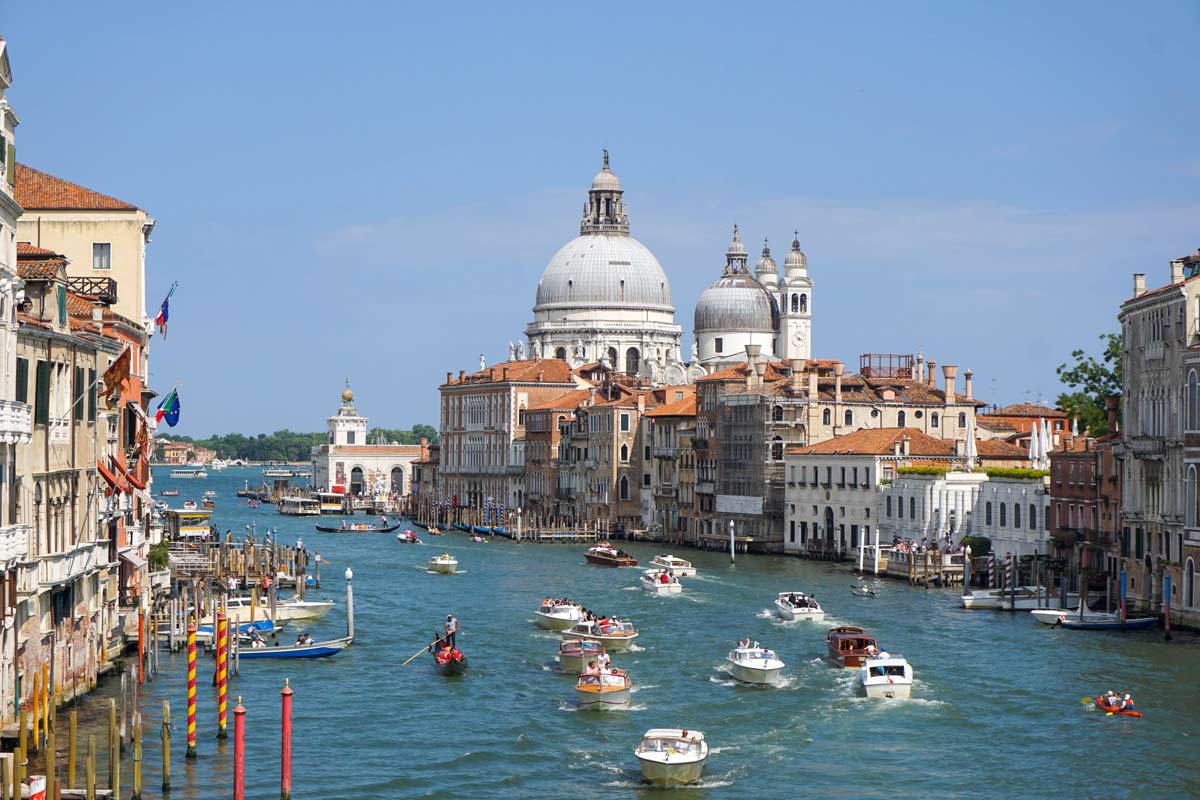 I don't even know if there's any point in saying a few things about it.. I mean who hasn't heard about this amazing city?!
Built on over 100 tiny islands in a lagoon of the Adriatic Sea, Venice has no roads, just canals, so the locals use boats to get around.
It is one of the most romantic cities in the world, and couples can't miss the occasion of riding a gondola (traditional, flat-bottomed Venetian rowing boat) on its beautiful canals.
Tip: If you want to save some money on accommodation, you can stay in Mestre and take the train every day to Venice.
21. Rome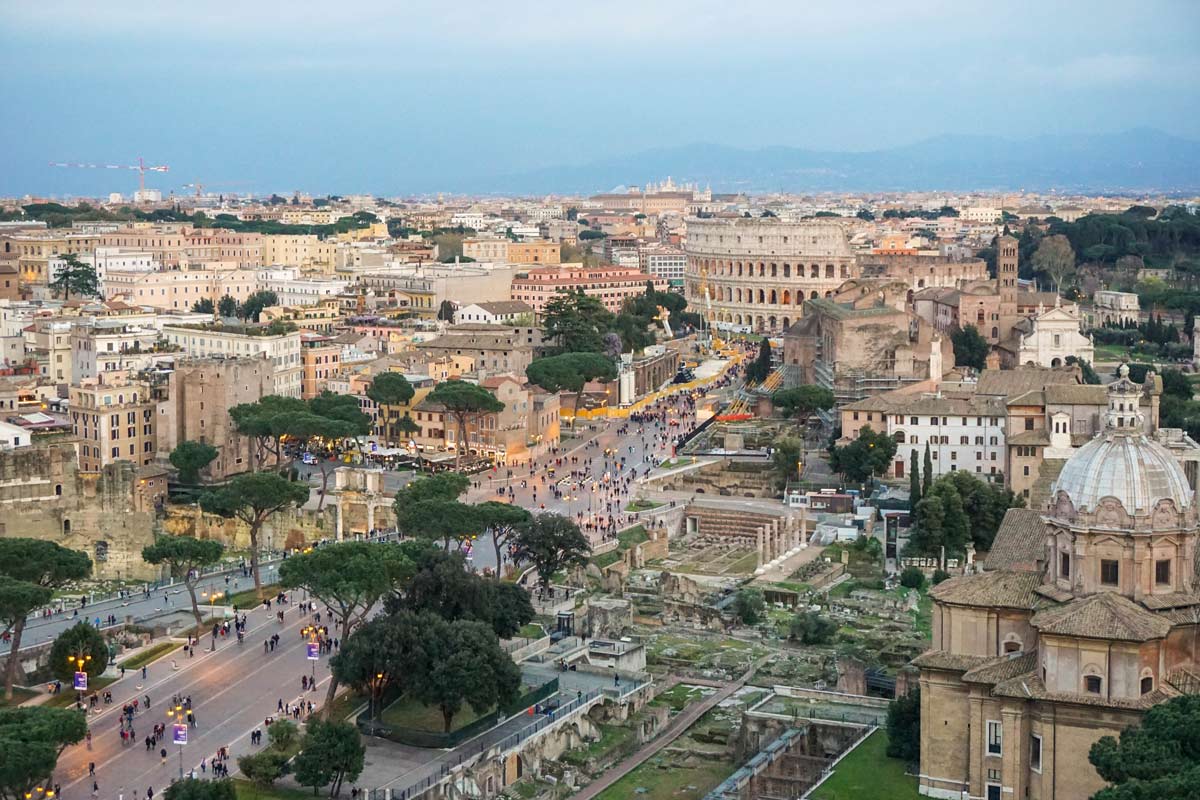 Another city that needs no introduction: Italy's capital, also known as the City of Seven Hills or The Eternal City. Its history spans many centuries making it one of the oldest continuously occupied cities in Europe.
Rome has a lot to offer to the visitor: you can find here the smallest country in the world (Vatican City) which extraordinarily enough contains the largest cathedral in the world (St. Peter's Basilica), ancient monuments and ruins (Colleseum, Arch of Constantine, Pantheon, Roman Forum, Trajan's Column) as well as beautiful monuments and squares (Trevi Fountain, Piazza di Spagna with its Spanish Steps, Piazza Navona, Piazza del Popolo), etc.
Given that there's so much to be seen and done in Rome, you should make sure you plan to stay enough days in order to really get the feel of the city and not feel rushed (typically at least 4-5 full days).
22. Florence and the Tuscany region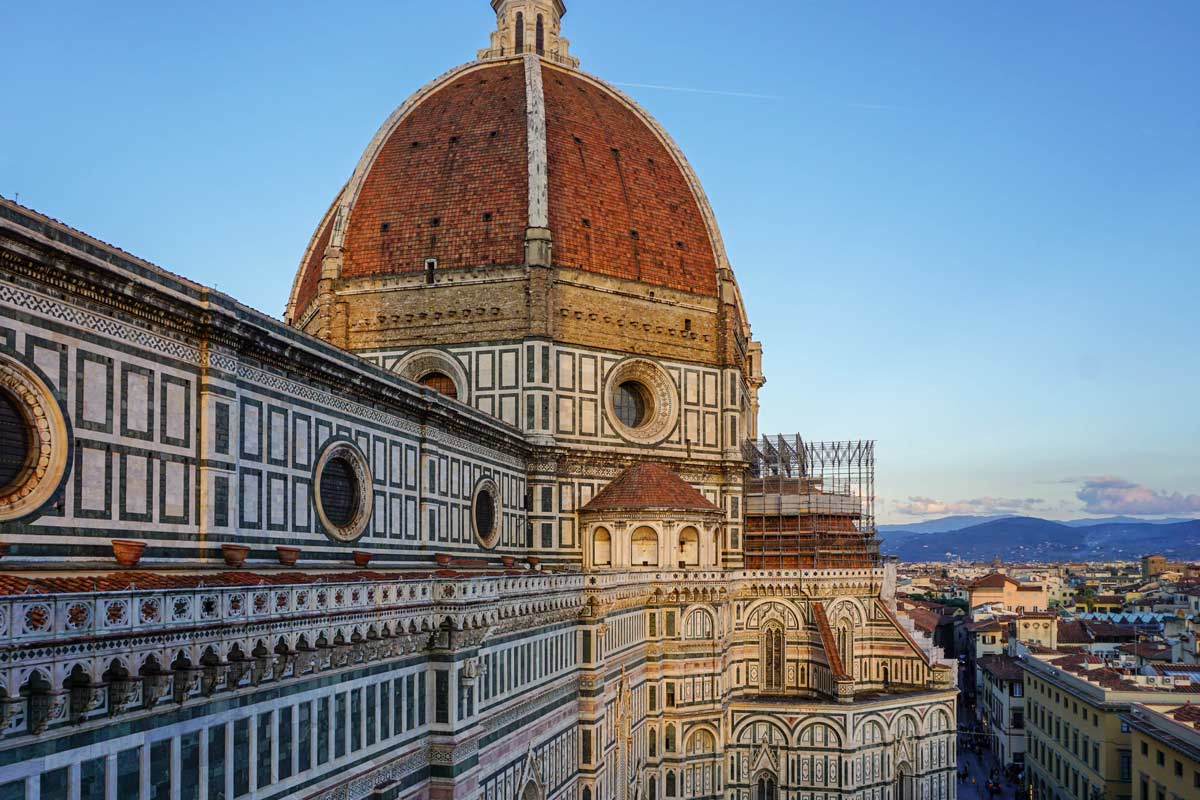 Florence is the capital city of the Tuscany region. Its most famous attractions are the historic center (which has been declared as a World Heritage Site by UNESCO in 1982), Ponte Vecchio, Florence Cathedral with its impressive Dome, Piazzale Michelangiolo (from where you can view a stunning panorama of the city), Uffizi Palace and Gallery, Galleria dell'Accademia (where you'll find Michelangelo's David), etc.
Beyond its rich history and artistic legacy, the Tuscany region is also known for its stunning landscape and wineries.
23. Milan
Milan is one of the four fashion capitals of the world. Here you'll find the impressive Duomo di Milano, Galleria Vittorio Emanuele II, Castello Sforzesco, and Leonardo da Vinci's Last Supper.
24. Positano and Amalfi coast
Amalfi coast refers to a spectacular and diverse stretch of seashore in Italy, that overlooks the azure waters of the Tyrrhenian Sea and the Gulf of Salerno.
The region has been known as a popular destination for the rich and famous even since the 18th century.
The colorful Positano village is the crown jewel of Amalfi and got its fame due to the fact that it's built into the cliffs offering incredible views.
25. Polignano a Mare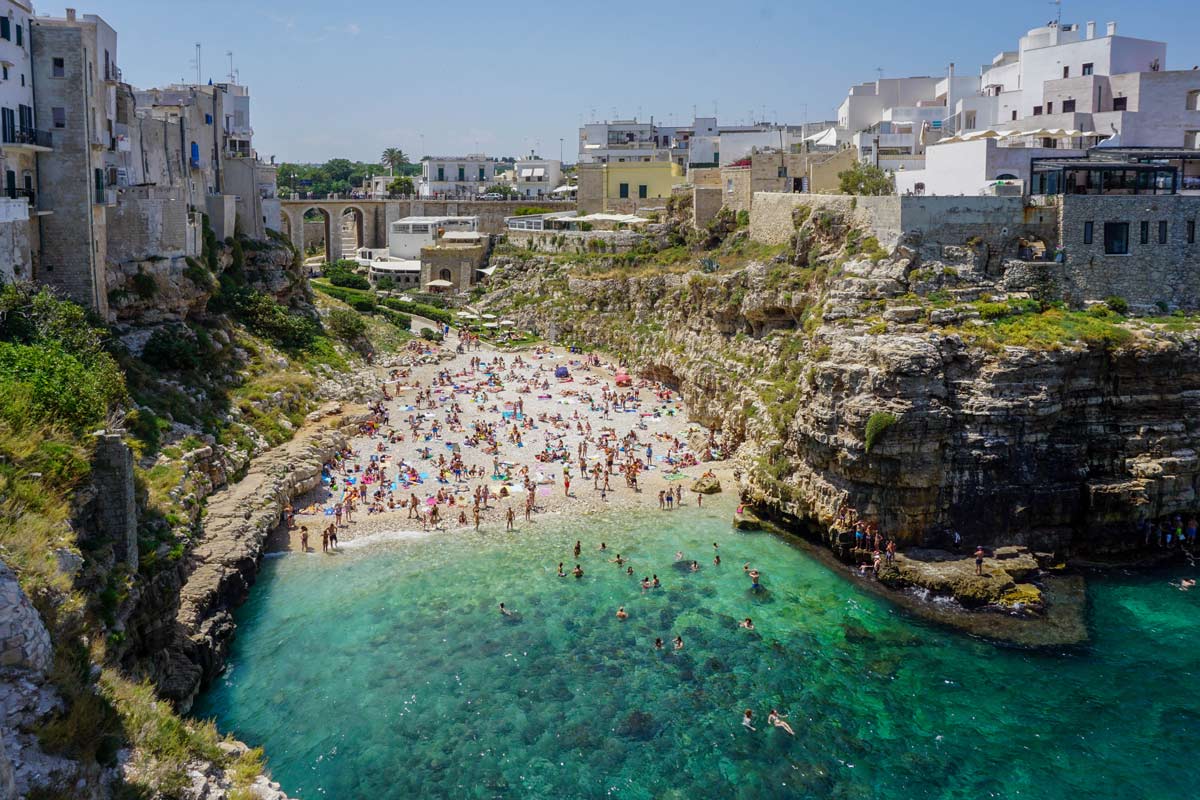 Polignano a Mare is a small town in the Puglia region, perched on cliffs, about 40 minutes by train from Bari.
It offers beautiful views of the Adriatic Sea and its most popular beach is located in a stunning cove a few minutes away from the city center.
26. Burano
Burano is a tiny island in the Venetian Lagoon, famous for its brightly colored houses and its art of lace making. To visit it, just take a Vaporetto from Venice. On your way there you can also stop at Murano where you can learn about the famous Murano glass.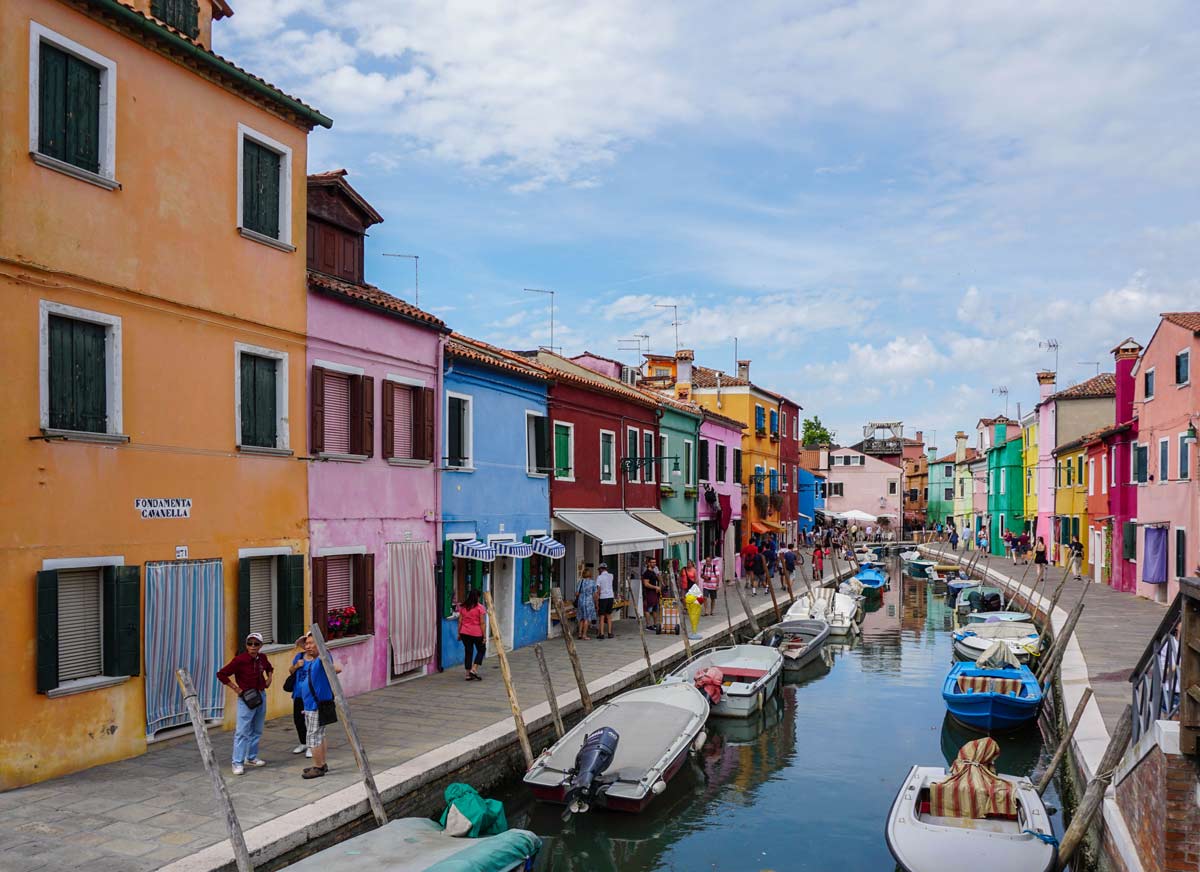 Italy is famous for: Natural beauty
Italy is not only about rich history and stunning architecture, it also has its fair share of natural wonders from high mountains to beautiful lakes or fine beaches bordering azure waters.
27. The Dolomites
The Dolomites are a mountain range located in the northeastern part of Italy. They got their name from the carbonate rock dolomite.
They are a great place for skiing in winter, while in the summer months activities like hiking, mountain climbing, cycling or paragliding are most popular with visitors.
To be honest, it's hard to express in words how stunning are the views that they offer, so it's better to just go and see for yourself.
28. Sardinia's beaches
Sardinia is famous for fine white beaches and water so clear and turquoise that you'll be reminded of the Maldives.
You should be aware though that as beautiful as the island is, it's also pretty expensive, especially in the high season when many Italians also come to spend their summer holidays here.
29. Lake Como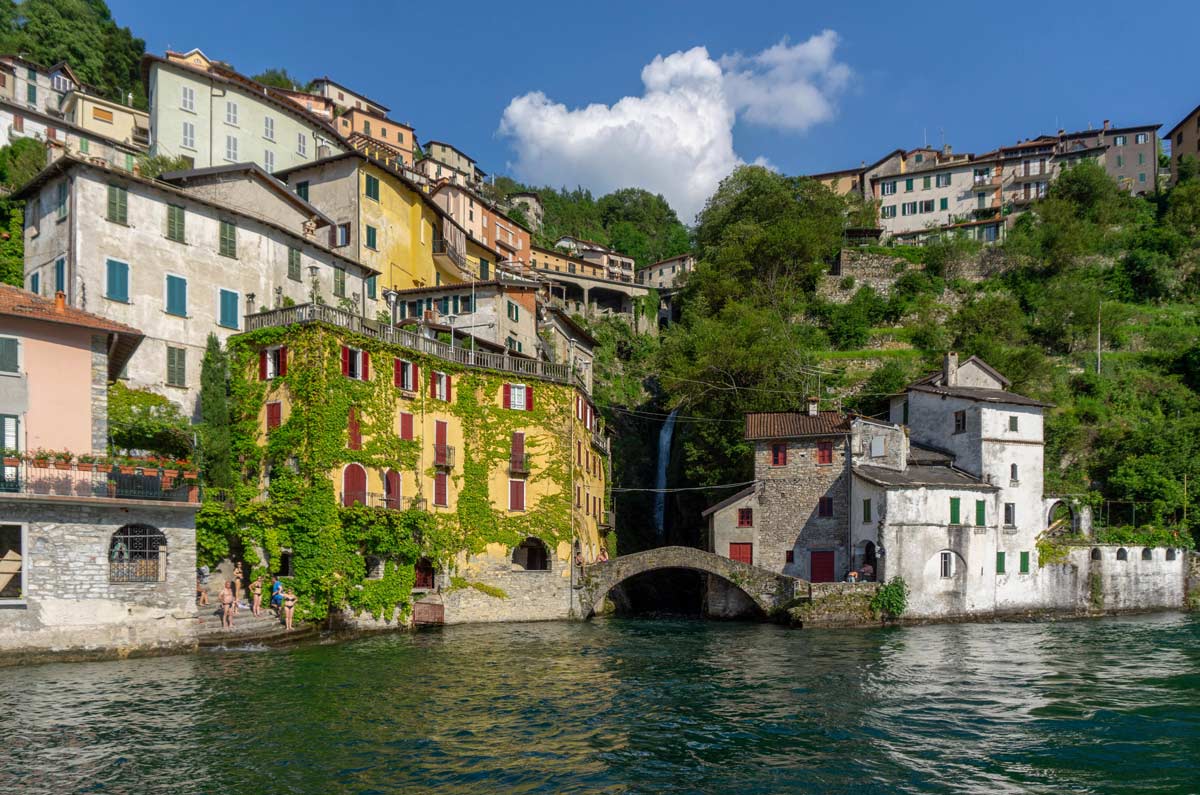 Probably the most famous lake in Italy, Como has well earned its popularity. Tall mountains surround the water body, offering striking views for the visitor.
On the outskirts of the lake, you'll find many picturesque villages and towns like Bellagio, Cernobbio, Como, Varenna, or Tremezzo.
While many travelers visit the lake as a day trip from Milano, I'd recommend spending at least a night there (preferably more), to get a better feel of the place and have enough time to visit several villages.
30. Mount Etna
Etna is one of the most active volcanoes in the world. There are various hiking routes in Etna Park that take the visitor up to the highest altitudes where amazing views of lunar landscapes can be admired as well as lava flows, caves, and active fumaroles.
31. Lago di Braies
Lago di Braies is located in the Prags Dolomites, South Tyrol. Famous for its emerald waters surrounded by high peaks, the lake has become somewhat of an iconic image of the Dolomites. The wooden pontoon, near the boathouse, is very popular with photographers and tourists alike.
32. Lago di Grada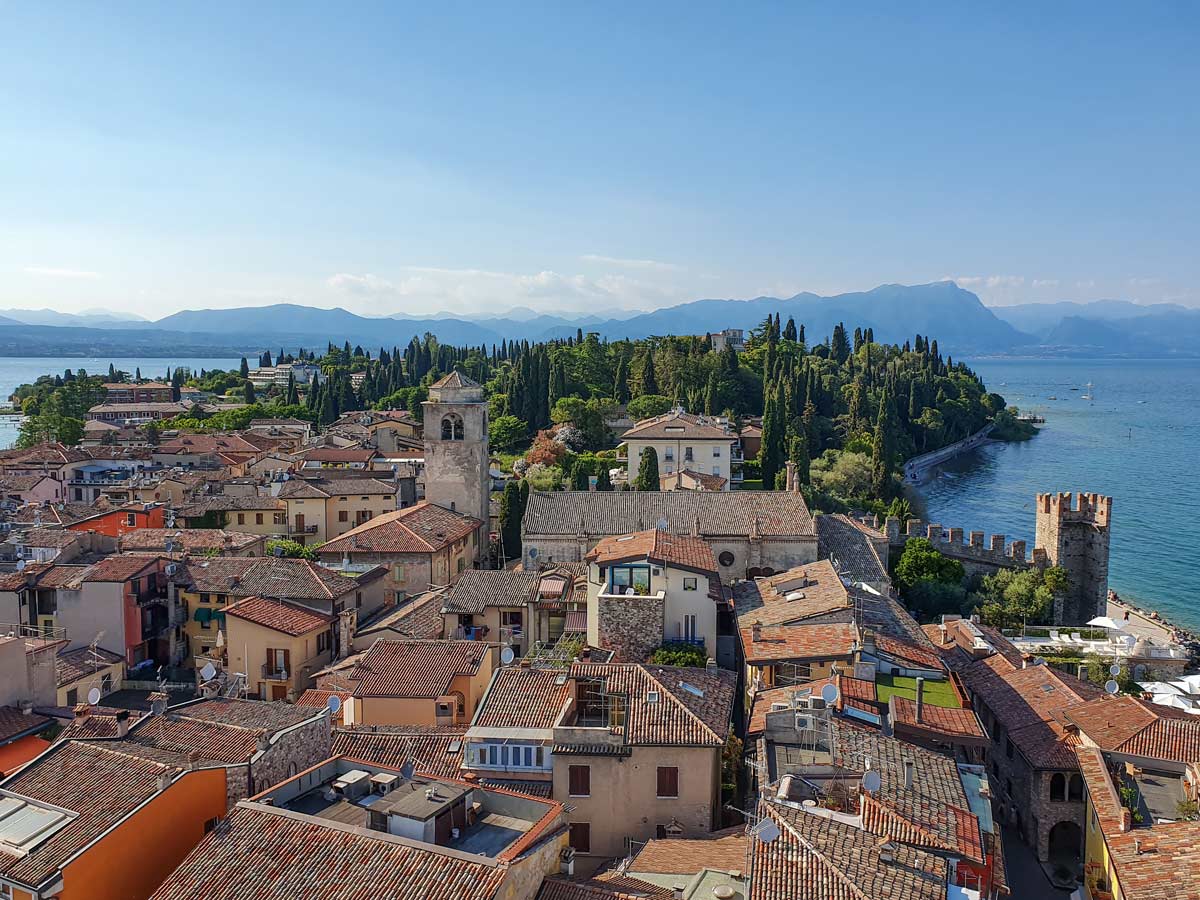 Lago di Grada is another beautiful lake in Northern Italy (and also the largest), located about halfway between Brescia and Verona.
Resembling Como in many ways, there are quite a few picture-perfect villages, well worth a visit, on the outskirts of the lake: Sirmione, Malcesine, Limone sur Garda, Riva del Garda.
The Scaliger Castle (also referred to as the Sinking Castle), located in Sirmione, is one of the most iconic landmarks of Lake Garda. As the town doesn't have a train station, you'll need to take a bus to get to Sirmione. There's also the possibility of visiting by boat from another lake town.
Things Italy is known for: Art
Italy is standing strong in the art department as well and throughout the centuries the country produced several great painters, architects, and sculptors, but its most famous representatives are Leonardo da Vinci, Michelangelo, Raphael, Titian, Botticelli.
33. The Last Supper
The Last Supper is a mural painting by Leonardo Da Vinci portraying the last meal Jesus shared with his apostles in Jerusalem. It is located in its original place, on the wall of the dining room of the former Dominican Convent of Santa Maria delle Grazie, in Milan.
Da Vinci experimented with this mural and as a result, it started to deteriorate from the time he was painting it.
For this reason, visitors are limited to a 15-minute viewing time and they only allow a small number of people at a time. You can buy tickets online from here.
34. Michelangelo's David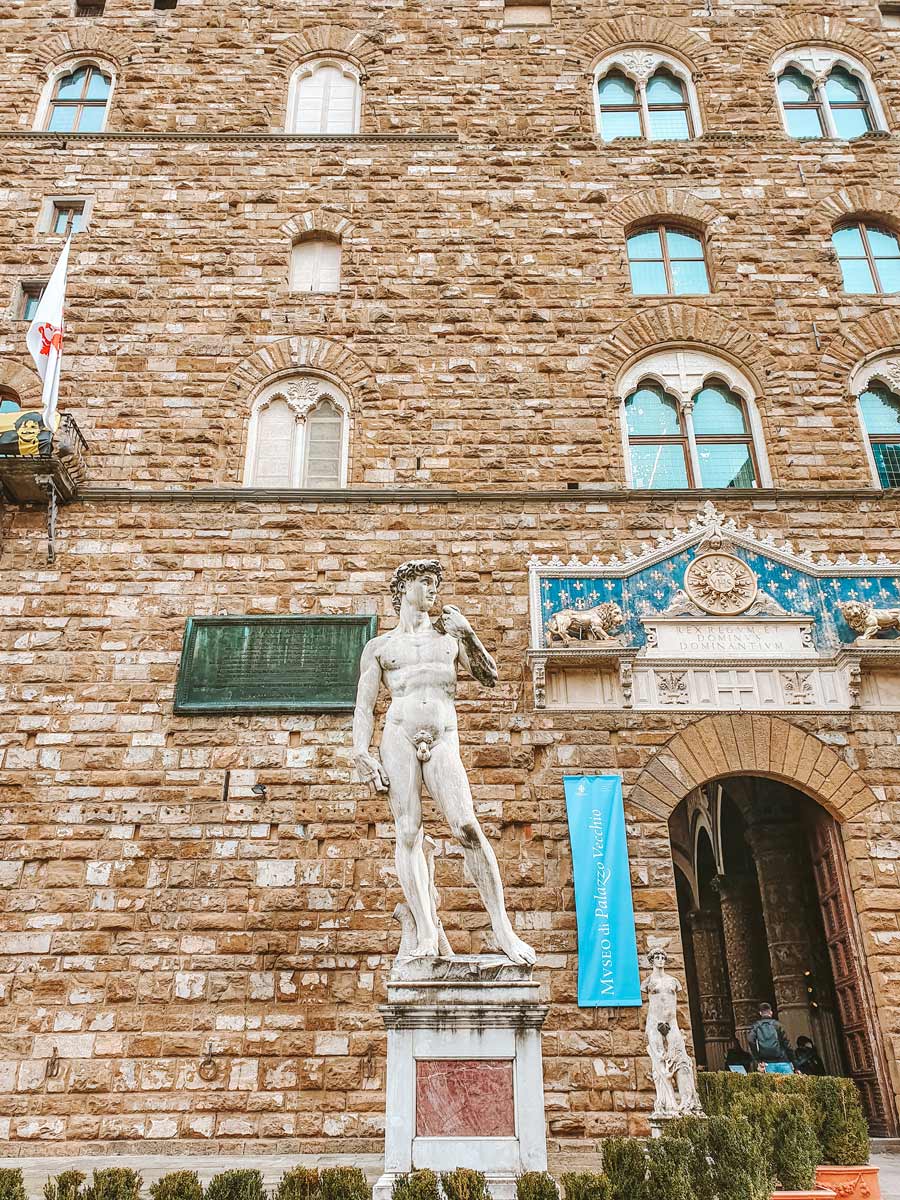 David is a masterpiece of Renaissance sculpture, created in marble at the beginning of the 16th century by Michelangelo.
You will spot many replicas of the famous statue during your visit to Florence, but the original can be seen at the Galleria dell'Accademia di Firenze (en. Gallery of the Academy of Florence).
35. Sistine Chapel
Again, not technically in Italy, since it resides in Vatican City, but come on, I couldn't leave it out of this list.
The worldwide fame of the Chapel lies in its frescoes that adorn the interior, in particular, the ceiling and the scene of the Last Judgment which were both painted by Michelangelo.
Since it's such a popular attraction, the time you'll be able to view the paintings might be kinda short as you'll be pushed from behind by the people coming after you, so make sure to keep your eyes wide open (*it will probably be way less crowded at the moment because of all the health restrictions and rules).
Once you exit the Chapel you will not be able to return. Well, unless you are like me and you exit it the wrong way, then end up being separated by your group until a guard takes pity on your confused self and allows you to re-enter the chapel :)).
Also, remember that it is not allowed to take pictures inside the Sistine Chapel.
Things associated with Italy: Food and drinks
Italian cuisine is loved and appreciated all around the world, so I simply couldn't leave it out of this list of 40 things that made Italy famous.
36. Pasta
Italian pasta comes in all forms and shapes, but there's one thing that's always the same: it's delicious. So take advantage of your stay in Italy by eating as much pasta as you can.
As you travel the country, you will notice that different regions have their own traditional recipes and sometimes you will even spot Italian grandmas making their own pasta on their balconies.
37. Pizza
Like pasta, pizza is another Italian food, that become popular all around the world. Despite its simple recipe (on the principle of less is more), Margherita is the most loved pizza in all of Italy. It is made with homemade dough, fresh tomato sauce, olive oil, and fresh mozzarella.
Also, Italians are notoriously against pineapple pizza (to be honest I don't like it either), so it's better to not ask for it while in Italy because you might get some funny or angry reactions.
38. Gelato
Gelato is hands down the most popular sweet in the summer season and you can literally find it at every corner all across Italy. Its dense and rich nature is what distinguishes it from regular ice cream and I encourage you to try as many flavors as you can.
39. Espresso
The coffee culture in Italy is huge. Everywhere you go, you'll see small coffee shops, most of them only offering a few standing spots. In the morning, people will flock to these shops, order their coffee and maybe something to eat like a croissant or other pastry, and then quickly go on with their day. The ritual is fascinating to watch.
40. Wine
If you didn't know it already, Italy is the leading wine producer in the world. The country has a long history in this department and each of its regions produce wine to some extent.
The most important ones from both a quality and a quantity point of view are Tuscany, Piedmont, and Veneto.
Italy famous things FAQs
What is Italy known for in history?
Italy is known in history for its significant contributions to art, science, and culture, especially during the Renaissance with figures like Leonardo da Vinci, Michelangelo, and Raphael. Ancient Rome, the heart of the Roman Empire, played a foundational role in Western civilization, introducing innovations in governance, architecture, and engineering. Italy is also renowned for its explorers like Marco Polo and Christopher Columbus, and for being the birthplace of the Roman Catholic Church, centered in Vatican City.
What are the most famous landmarks in Italy?
Italy boasts numerous famous landmarks, including the Colosseum in Rome, the Leaning Tower of Pisa, the Vatican with St. Peter's Basilica, Milan Duomo, Florence's Uffizi Gallery and Cathedral, and the ruins of Pompeii.
What food is Italy known for?
Italy is known worldwide for its cuisine, which includes iconic dishes like pasta, pizza or risotto, and desserts like gelato, tiramisu or cannoli.
What is Italy known for: Wrap up
So, there you have it, 40 reasons why Italy is famous, from popular landmarks to cuisine. I'm sure you knew about quite a few of them, but I do hope you also discover new ones, which you can visit during your next trip to Italy.
Happy travels~