If you're lucky enough to be going to the Maldives, you'll want to make sure you pack everything you need! This ultimate packing list will help rest assured that you won't forget anything important.
From swimsuits and sunscreen to mosquito repellent and sunglasses, you'll be ready for your beach vacation with this list!
What to pack for your Maldives vacation
Disclosure: Some of the links in this post are affiliate links. If you click on them and make a purchase, I may receive a commission at no extra cost to you. Check my full disclaimer here.
Clothes and accessories
Since the Maldives is a tropical destination, you'll want to bring clothes that will help you cope with the heat. Think flowy dresses, preferably in light colors and breathable materials, shorts, t-shirts, rompers, etc. This applies to your PJs as well!
Also, I cannot stress enough how important is to bring a straw hat to protect yourself from the sun. Not to mention that it also looks good in photos.
However, bear in mind that the Maldives is also a Muslim country. So you should pack at least a maxi dress, or some flowy pants and a scarf (not for your head, but rather to cover your arms and cleavage since most summer clothes have straps) for when you are at Male airport or if you plan to leave the resort to visit any of the local islands.
When it comes to swimsuits and bikinis I would avoid designs that get too creative with the cropping. This is because no matter how much sunscreen you'll put on, you'll still get tanned with a weird pattern. Better save those for the pool.
If you like to do snorkeling, I highly encourage you to buy a one-piece swimsuit with sleeves like this one. This is because your back and shoulders will almost always be at the surface of the water so these areas will be more prone to sunburn.
I had this happen during my trip there and it was not fun. For the 2nd snorkeling trip to see manta rays, I actually took a t-shirt over my bathing suit to protect my shoulders (that's a trick too).
You should also bring a pareo or a beach dress to cover yourself when you go to your room or to the bar to order a refreshing drink. Beach towels are not necessary in most cases, since hotels will usually provide you with them.
Lastly, don't forget your sunglasses at home!
Skincare and toiletries
Make sure you bring a good SPF with you and in enough quantity! I have fair skin and lots of freckles and moles so I don't look at anything lower than 50. You can go lower depending on your type of skin, however, I'd advise you to still keep it above 25. It's also important to check the UVA protection factor. The higher, the better.
Also, buy environmentally friendly products if you can. The Maldives reef has suffered a lot and every little step we take to protect it and help it recover matters.
Since you'll be spending a lot of time in the sun and in salt water, make sure you bring a hair mask to nourish your hair. And even though you'll be provided with shower gel and shampoo from your hotel, I do advise you to bring your own, especially the latter.
At the moment, I use the Kemon Actyva Nuova Fibra range for my thin, easy-to-get damaged, bleached hair. It was recommended to me by the stylist that did my blonde balayage.
No matter how diligent you are with sunscreen accidents can still happen, so make sure you bring some aloe vera gel or other sunburn relief cream.
For example, I got a terrible sunburn on my butt of all places when I was waiting for my fiancee to return from his catamaran trip. I had previously applied SPF, but it probably rubbed off on the towel.
You should also bring your favorite skincare and other products you usually use. You can even pack a bit of makeup for when you dine at the restaurants (if you want of course).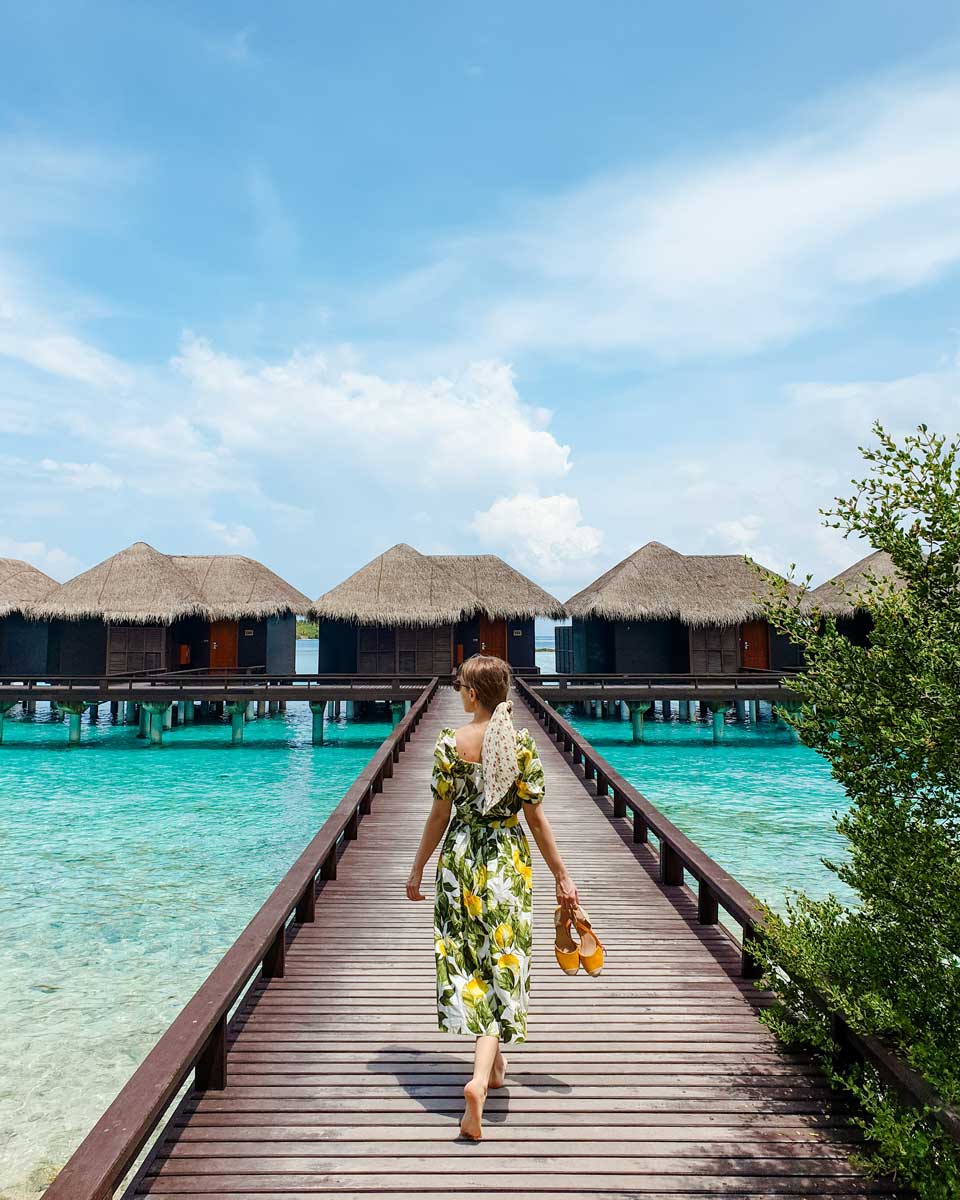 If you read my "25 things to know before going to Maldives" post, you already know that mosquitos are not usually a problem on the islands. During my 8 days there, I didn't see a single one.
However, I'd still advise you to bring a bottle of insect repellent (you can click the "Climate Pledge Friendly" checkbox if you want to filter for environmental-friendly options) with you, just in case.
I'm pretty paranoid when it comes to mosquitos and the diseases they can bring, so I brought a product recommended by a doctor. I used it during my Malaysia and Thailand trip as well and it was really good, I didn't get bitten once.
It's called Care Plus Anti-Insect Spray and it comes in both a DEET and a Natural version (I usually spray the natural one when I'm at the beach because I'm going in the water often). I don't know however how available it is worldwide.
Tech
The Maldives is one of a kind destination, so you'll naturally want to take many beautiful photos. So don't forget your camera. Or your memory cards (yes, cards). Or your charging cable!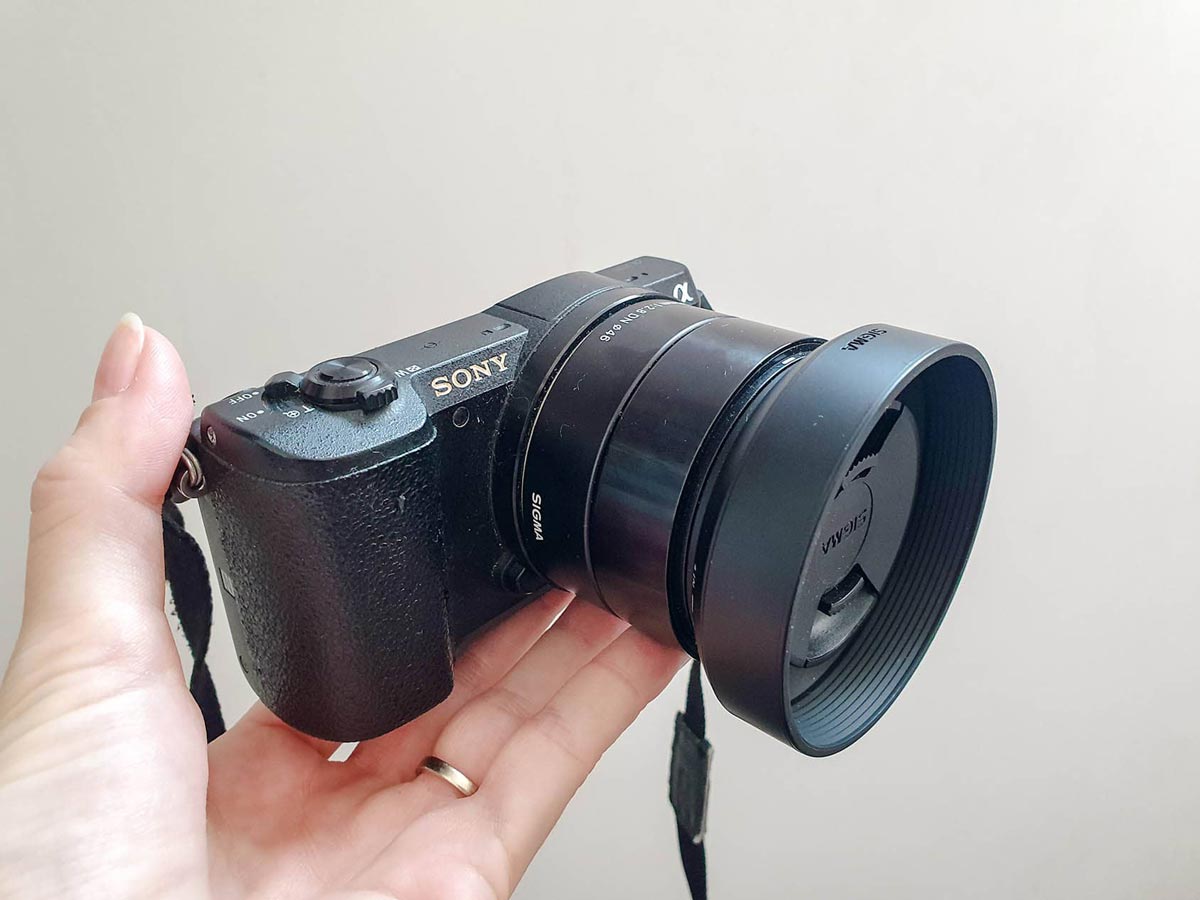 In order to save room in your luggage, I highly encourage you to get a mirrorless camera. They take great pictures but are really small and light in contrast with DSLRs.
I love the quality of the Sony mirrorless cameras: I first bought the Alpha 5100 after a LOOOT of research and I was super pleased with it.
Then, when I managed to damage the collapsible lenses that it came with (by dropping it really hard on a cemented surface – I previously dropped it on soft ground and it was fine:D), I got its little brother: the Alpha A6000.
To get pictures in the water and to film those colorful fish when you go snorkeling, I'd recommend you get a waterproof camera like the GoPro. Before we bought ours, we tried several cheaper action cameras and the quality wasn't quite there.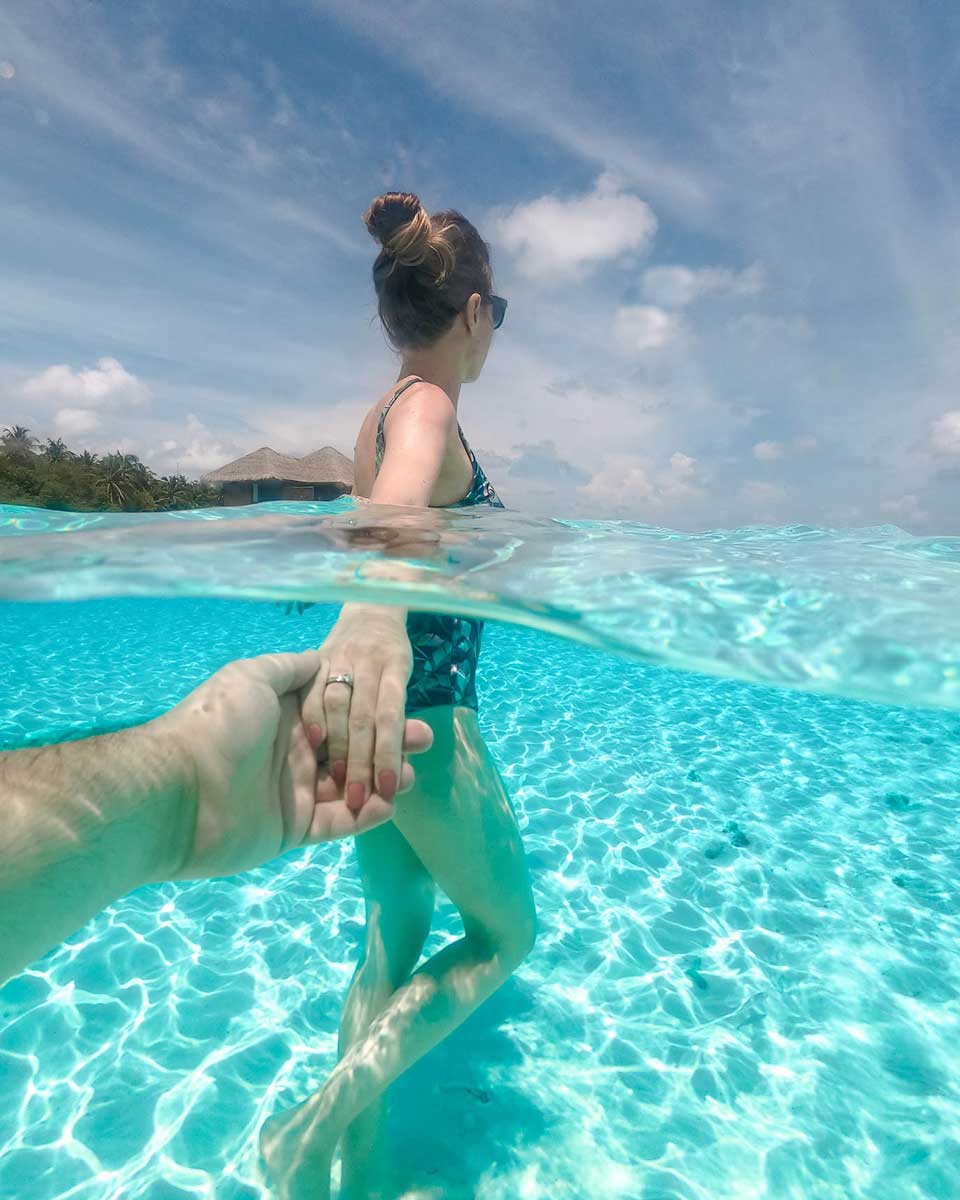 If you want to take pictures like the one above (half-submerged), then you'll need a water dome for your GoPro. This is because without it the image will look very distorted.
Before you bring your drone, make sure you check with the hotel if they allow it: most don't mainly for privacy reasons and this was the case with Sheraton Maldives Full Moon Resort & Spa, where we stayed, as well. I can bet you won't want someone to film you as you take a shower in your half-open bathroom either.
Another solution is to book a trip to a sandbank where you'll be by yourself and can take any aerial footage you want (always make sure you check the legal requirements before flying your drone somewhere!).
If you don't have a drone, but one to buy one for when you travel, I recommend the DJI Mavic Mini which I also have because it's really compact.
Lastly, you can also bring your Kindle to enjoy while relaxing at the beach. It's also helpful on the long flight to and from the islands.
Other useful items
Since the Maldives is known as an expensive destination (I've actually written a post on how much I spent during my vacation, that can give you an idea of how much a trip to Maldives costs), one of the ways you can save some money is to bring your own snorkeling gear.
But do check with the hotel beforehand if they offer these free of charge (mine did).
I'd recommend you buy the googles and tube separately since there can be some safety issues with the full face options.
Also, I find waterproof pouches really handy for when I spend time at the beach. Since me and my fiancee like to swim together, we use these types of bags to keep our valuables like phones, credit cards, or money dry and safe (since we bring them with us).
But make sure you get a good one and always check it for any cuts before you put your things in. My fiancee actually lost a phone because he didn't see that bag had a cut before entering the water with it.
Ultimate Maldives packing list for women
| Clothes and accessories | Skincare & toiletries | Tech | Other items |
| --- | --- | --- | --- |
| Dresses | SPF | Camera | Snorkeling gear |
| Straw hat/ Sun hat | Insect repellent | Extra batteries | Floatie |
| Sunglasses | Aloe vera gel/Sunburn relief cream | Memory cards | Waterproof pouch |
| T-shirts | Face cream | Charging cords | |
| Rompers | Makeup | GoPro | |
| Shorts | Shampoo | Water dome | |
| Pareo/Beach dress | Shower gel | Drone | |
| Swimsuit/Bikini | Hair mask | Kindle | |
| PJs | Toothbrush and Toothpaste | Headphones | |
| Beach bag | Hairbrush | | |
| Flip flops | Antiperspirant | | |
| | Razor/Shaving cream | | |
| | Medication | | |
Packing for the Maldives FAQ
Do you need water shoes in Maldives?
The Maldives is famous for its fine, white sand. However, if you have the space, it doesn't hurt to bring your water shoes for when you'll be snorkeling, since the reef can be quite sharp if you accidentally touch it with your feet.
Do I need to take beach towels to Maldives?
Generally speaking no since your hotel should be able to provide you with them.
Should I carry cash in Maldives?
If you are4 staying at a resort, you'll most often than not get by using only your credit card. However, I would suggest bringing some cash for tips (USD is a good option). You can also withdraw some cash from an ATM at the airport if needed.
What to pack for Maldives: Wrap up
The Maldives is a place where you can relax and let go of all your worries. With its turquoise waters, white-sand beaches, and lush vegetation, it's easy to see why the islands are so popular.
So before you head off to this exotic paradise, use this packing to make sure you'll bring everything you'll need for an amazing vacation!
Happy travels~
---
YOU MIGHT ALSO LIKE