Haarlem is a beautiful city located just 20 minutes away from Amsterdam. Easily accessible by train, it's the perfect place to visit if you don't have much time at your disposal, but still want to explore past the Dutch capital.
Honestly, I had no expectations before I visited Haarlem, yet I was so incredibly impressed by the charm of this small city: you can read my post about taking a day trip to Haarlem from Amsterdam for more information about the best things to do and see there.
And if you're interested in taking a guided tour of the city, then you're in the right place, because I've compiled a list of the best sightseeing tours in Haarlem for you to choose from.
So if you're looking for something different than Amsterdam but don't have a lot of time on your hands, make sure to include Haarlem in your itinerary. You won't regret it!
My Top 3 Picks: Best Haarlem Sightseeing Tours
---
✓ Around 2.5 hours
✓ The tour focuses on culture, architecture art and history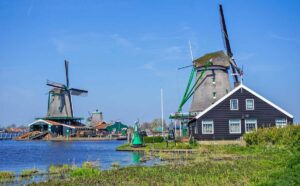 Best 7 Haarlem Sightseeing Tours
A boat tour in Haarlem is among the best activities to do during a brief visit to the city. I mean the Netherlands is a country famous for its canals after all!
During the 75 minutes ride, you'll have the opportunity to view the main attractions of Haarlem from a totally unique angle.
What's more, you can learn all about the sights you're passing by from your knowledgeable tour guide.
What better way to discover a city than with a walking tour?! Whether you're a history buff, an art enthusiast, or simply looking to discover the city, this small group walking tour is the perfect way to explore and learn more about Haarlem, at the same time.
Aside from learning lots of interesting facts about the city, you'll also receive valuable tips on where to eat, drink, and further explore.
Additionally, the tour will take you to a secret spot from where you can admire a beautiful panorama of Haarlem.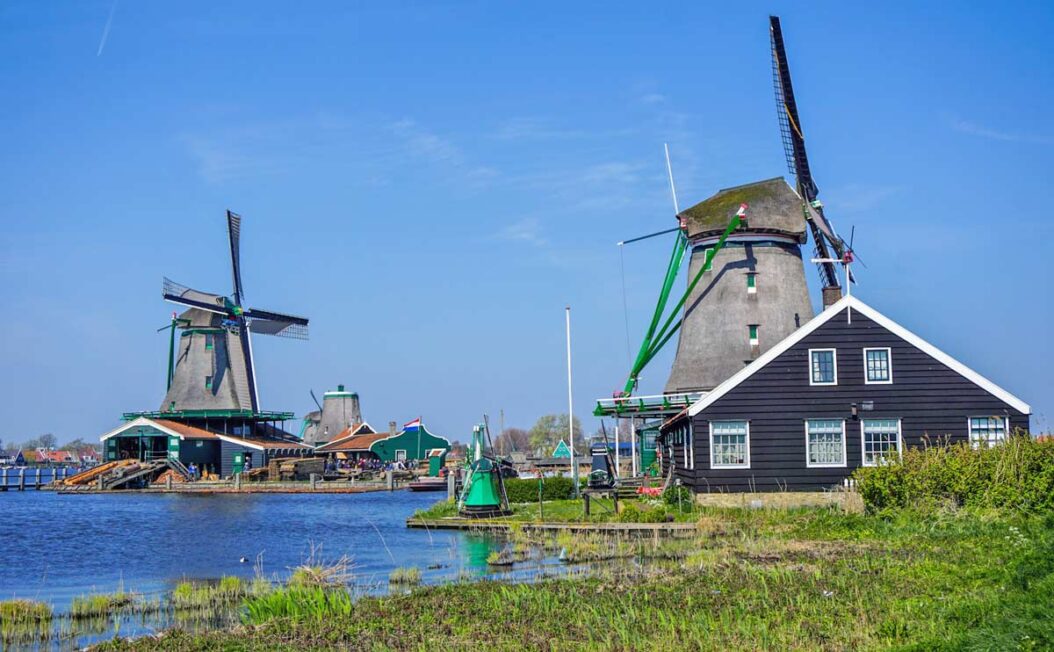 If you also want to visit the popular Zaanse Schans and its iconic windmills in addition to charming Haarlem, then this private tour is a great choice.
It starts with a visit to the open-air museum of Zaanse Schans, followed by a guided tour of Haarlem itself (a canal cruise is also included).
And since it's a private experience, you can take in all the sights at your own pace. However, the downside is that this also comes with a higher price tag than what you'd expect from a traditional tour.
But if money is not a problem, then booking this activity is an excellent way to explore beyond what Amsterdam has to offer, all in a single day.
⭐️ RATING: 5/5 (15+ Reviews) | ⏳ TOUR LENGTH: 3 hours | ✅ Book it!
This private walking tour is a great way to explore Haarlem. For approximately 3 hours, you'll visit main attractions like Grote Markt or Hofje van Bakenes, as well as some hidden gems that are lesser known, but still full of charm.
Your guide will also provide you with many interesting about the history and culture of Haarlem along the way.
And because it's a private tour, you'll have his/hers undivided attention so you can ask any questions you'd like. Plus, they'll probably be happy to point out the best places to eat and shop in the city!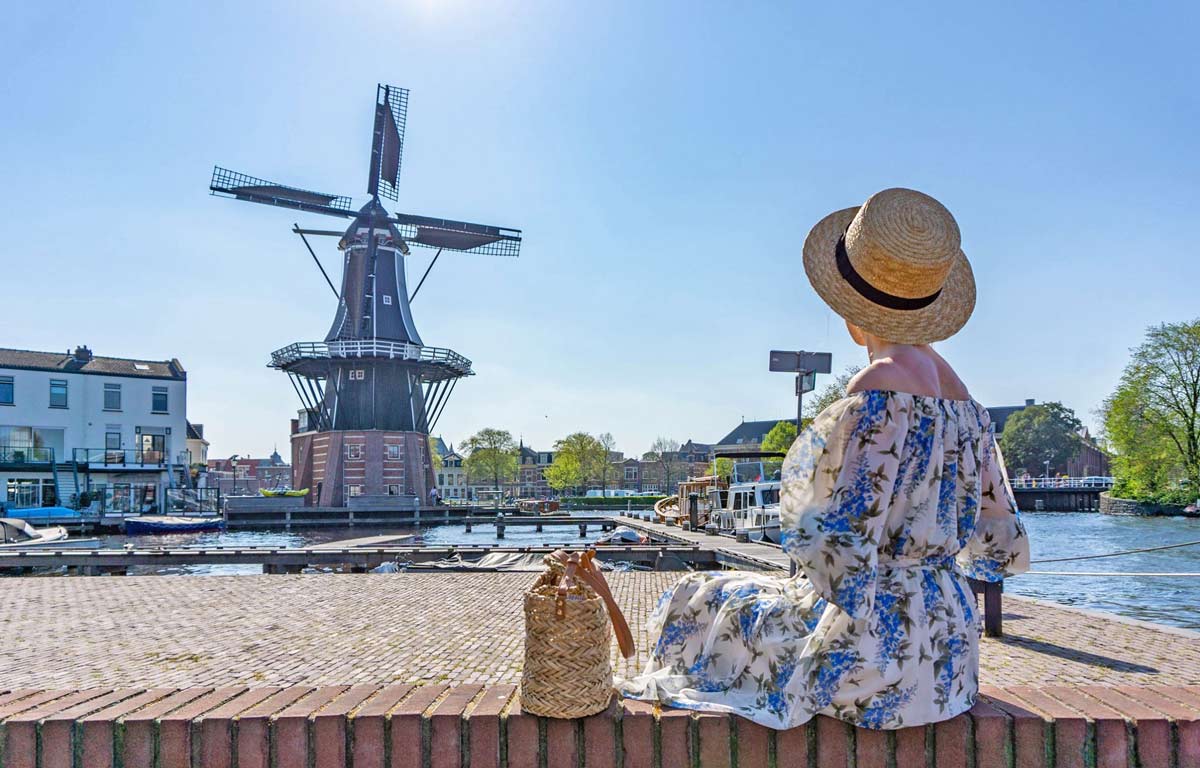 This tour is a bit different from the others on the list, in the sense that's a bit more specific: you will visit the De Adriaan windmill on Spaarne river to learn about its history and how it functions.
Additionally you will also be able to admire Haarlem's panorama from the windmill's exterior deck. But do note that the tour is only available in English or Dutch.
Are you ready to embark on a culinary adventure through the charming city of Haarlem? Then look no further than this small-group food tour.
Your guide will take you on a journey through the city's vibrant food scene, where you'll get to sample some of the best local delicacies. The tour also includes coffee/tea and alcoholic beverages.
So come hungry and get ready to satisfy your taste buds during this delicious food tour in Haarlem!
🤩 Check Prices and Availability!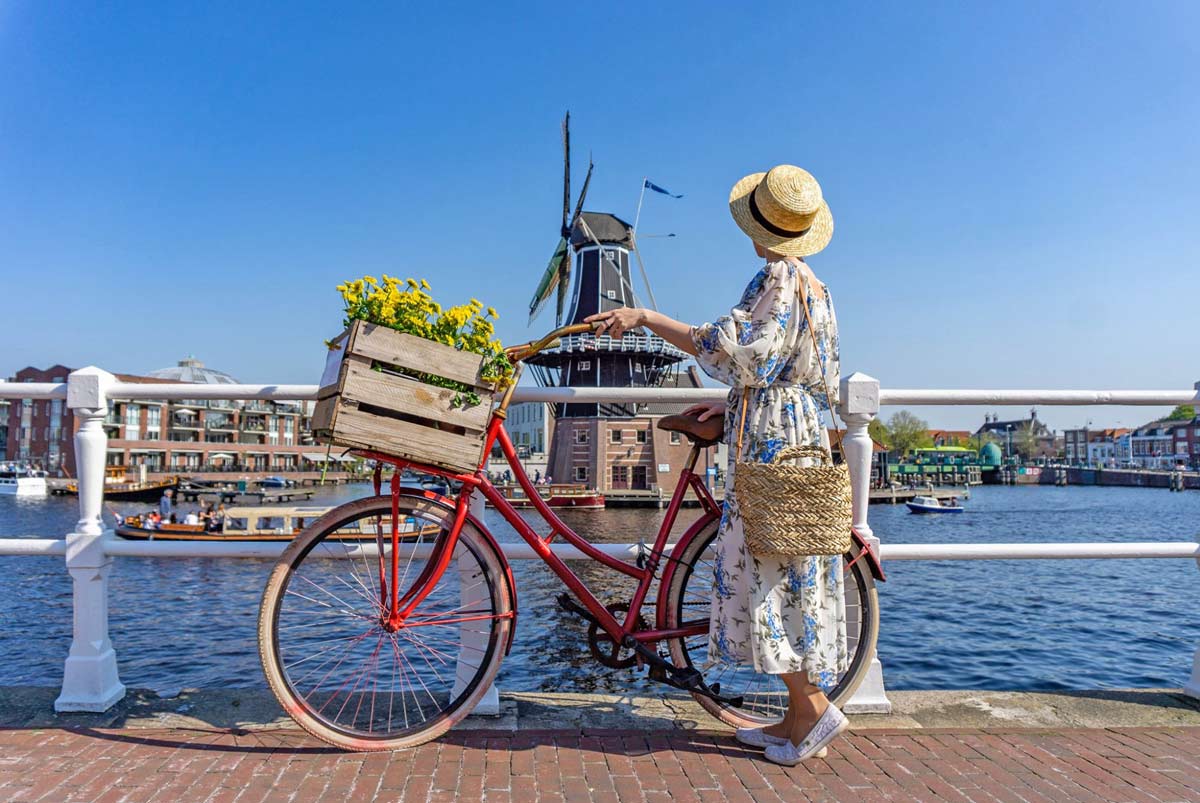 Are you looking for a unique and exciting way to explore the beautiful Haarlem? Then you should consider a bike tour of the city like this one.
Embark on a fun 2-hour journey through the winding streets of the old city center, where you'll iconic landmarks and discover hidden gems.
As you ride along, you'll be provided with both interesting insights into the history and culture of Haarlem, as well as tips on where to eat and what to see, so you can make the most of your time in the city.
---
Final thoughts on visiting Haarlem
Haarlem is a beautiful city, full of surprises and a great destination if you only have a day or less to explore beyond Amsterdam.
With a variety of sightseeing tours to choose from, you can tailor your experience to fit your interests and schedule.
No matter if you prefer a leisurely walk or an exhilarating bike ride, a food tour or a canal boat trip, Haarlem has something for everyone.
And if you're traveling in April, then make sure to check out my Netherlands tulip fields guide for the best tips on visiting the bulb flower strip between Haarlem and Leiden, among others.
Happy travels~
---
MORE INFO ABOUT NETHERLANDS