Are you looking for a way to visit the famous and equally beautiful Elafonisi Beach in Crete? Well, you're in luck, because that's exactly what we're going to explore in this blog post.
Having visited Elafonisi myself, I can confirm that it's a must-visit attraction if you are traveling to Crete.
However, bear in mind, Elafonisi is somewhat remote and there's a scarcity of accommodations nearby, which is why a well-organized tour can be a good and comfortable option for those that don't want to rent a car and drive or travel by public transportation.
So let's see what are the best Elafonisi Beach tours, that can take you to this Greek beach paradise!
Disclosure: Some of the links in this post are affiliate links. If you click on them and make a purchase, I may receive a commission at no extra cost to you. Check my full disclaimer here.
My Top 3 Picks: Best Elafonisi Beach tours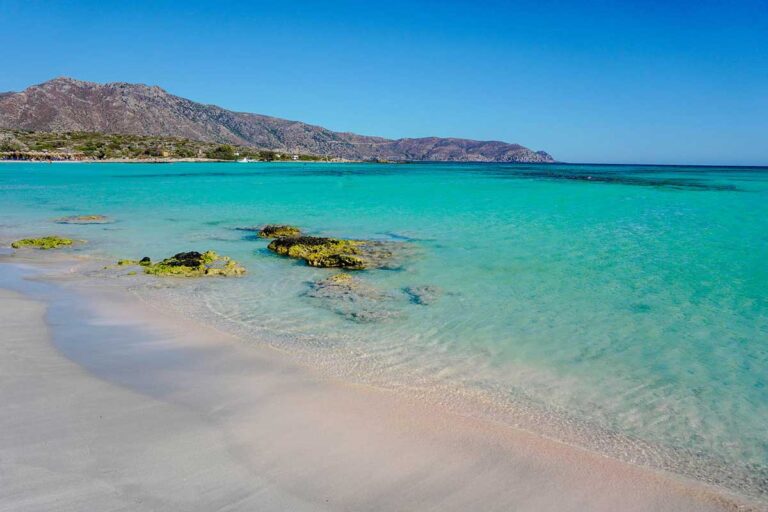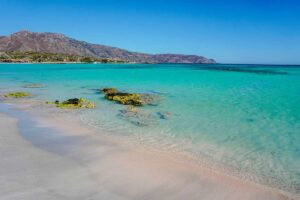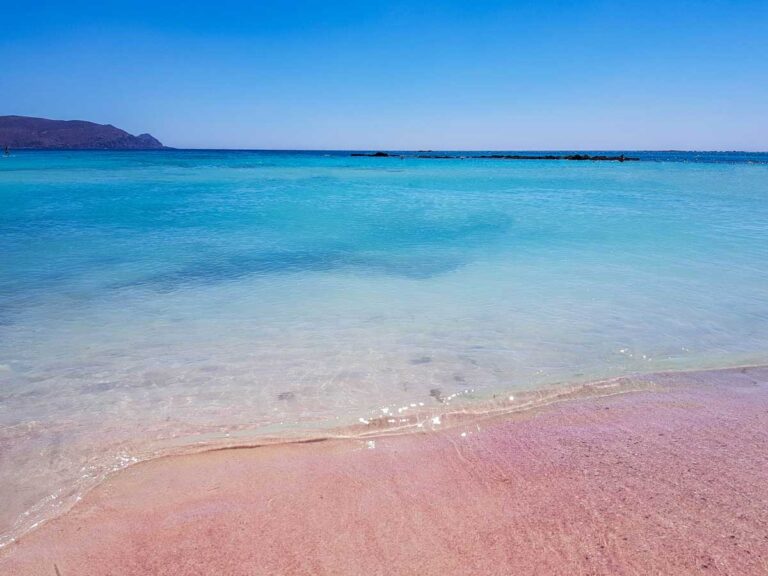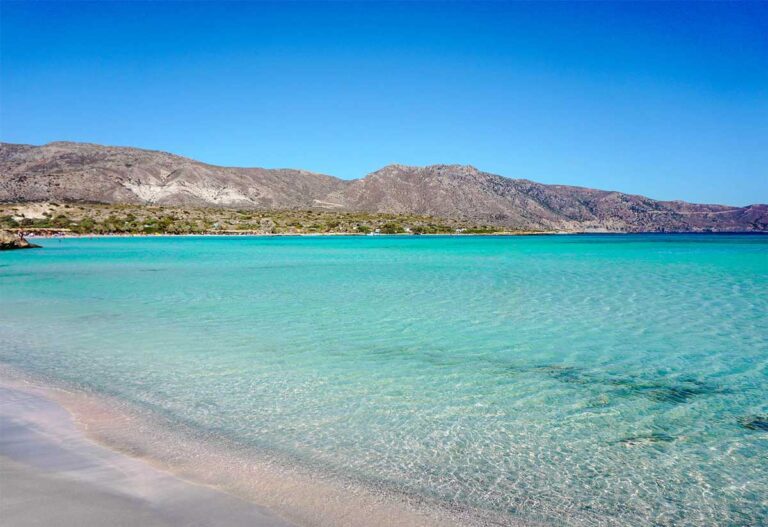 Best Elafonisi Beach tours from Chania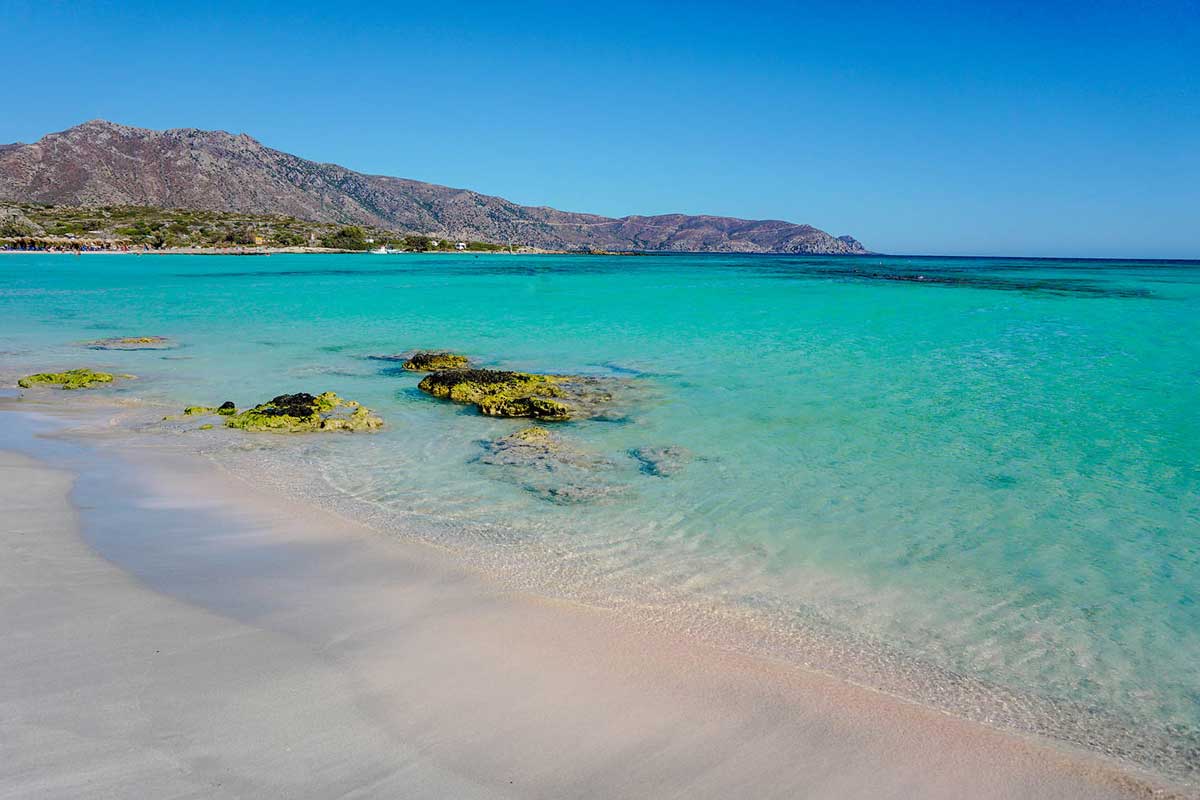 If you're based in Chania and want to visit the stunning Elafonisi Beach as a day trip, this tour is a great choice.
They offer pickups from a multitude of locations in and around Chania which is super convenient.
Once you arrive at the beach, you'll have a solid 4 hours to enjoy the beautiful turquoise waters and pinkish sands of Elafonisi Lagoon. But remember: it's illegal to take any sand from the beach, so no matter how tempting it may be, please refrain from doing it.
Lastly, I will also mention that on your way to Elafonisi, there's a short pit stop at a café for a quick breakfast and another one on your way back, at a restaurant, to quench your hunger after a day at the beach.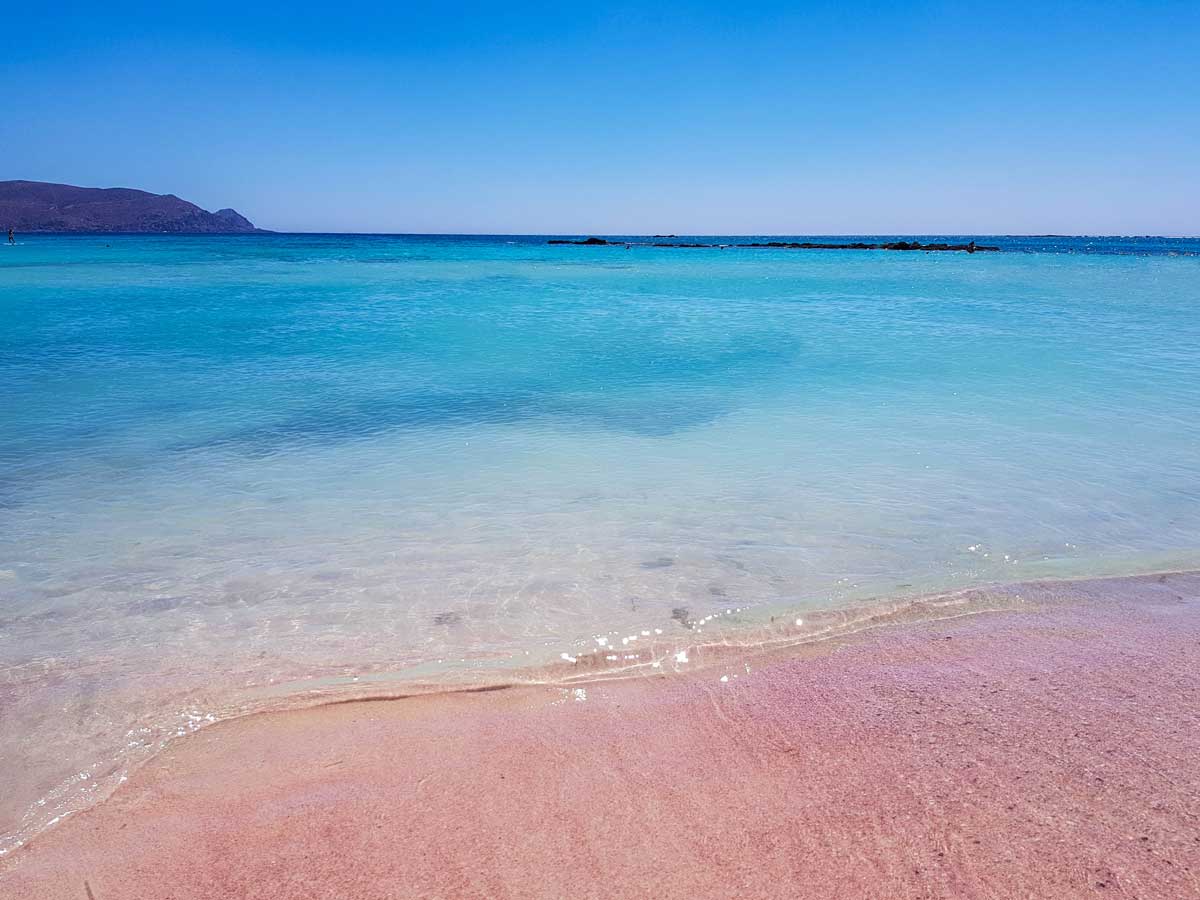 Ready to get a double dose of Cretan beach beauty? This Elafonisi and Falasarna small shared tour (up to 15 persons) is one you won't want to miss.
Starting from Chania, this tour takes you to two of the most popular beaches in Crete – Elafonisi and Falasarna.
Yes, you heard that right! You'll get to visit not one but two stunning beaches, spending a total of 5 hours swimming and soaking up the Mediterranean sun.
Beverages like soft drinks, beer, wine, and bottled water, as well as a snack box are all included.
Before returning to Chania, you'll make one last stop in Vouves where you'll get to visit a traditional olive oil grove.
If you're someone who doesn't like being part of a larger tour group and prefers a more intimate experience, then this private tour to Elafonisi and Falasarna is just for you.
Starting off from Chania, you'll be whisked away on a personal adventure to two of Crete's most beloved beaches.
With two hours at each beach, you'll have plenty of time to relax, swim, or simply enjoy the beautiful natural scenery at your own pace.
Lastly, this tour comes with a complimentary lunch pack and a bottle of water, so you don't have to worry about where you'll eat or how you'll stay hydrated.
Are you wanting a full day of sun, sand, and sightseeing? If so, the Elafonisi full-day tour from Chania is a great choice.
It starts with convenient pickups and drop-offs at various locations in the Chania area, so you can jump on board no matter where you're staying.
Once on the bus, you're headed to the stunning Elafonisi Beach where you have 4 hours to enjoy the fine sand and azure waters.
However, before you actually hit the beach you'll make a quick stop at Agia Sofia Cave, where you'll find a historic church. Also, on your way back, you'll be able to grab a late lunch at a Cretan taverna.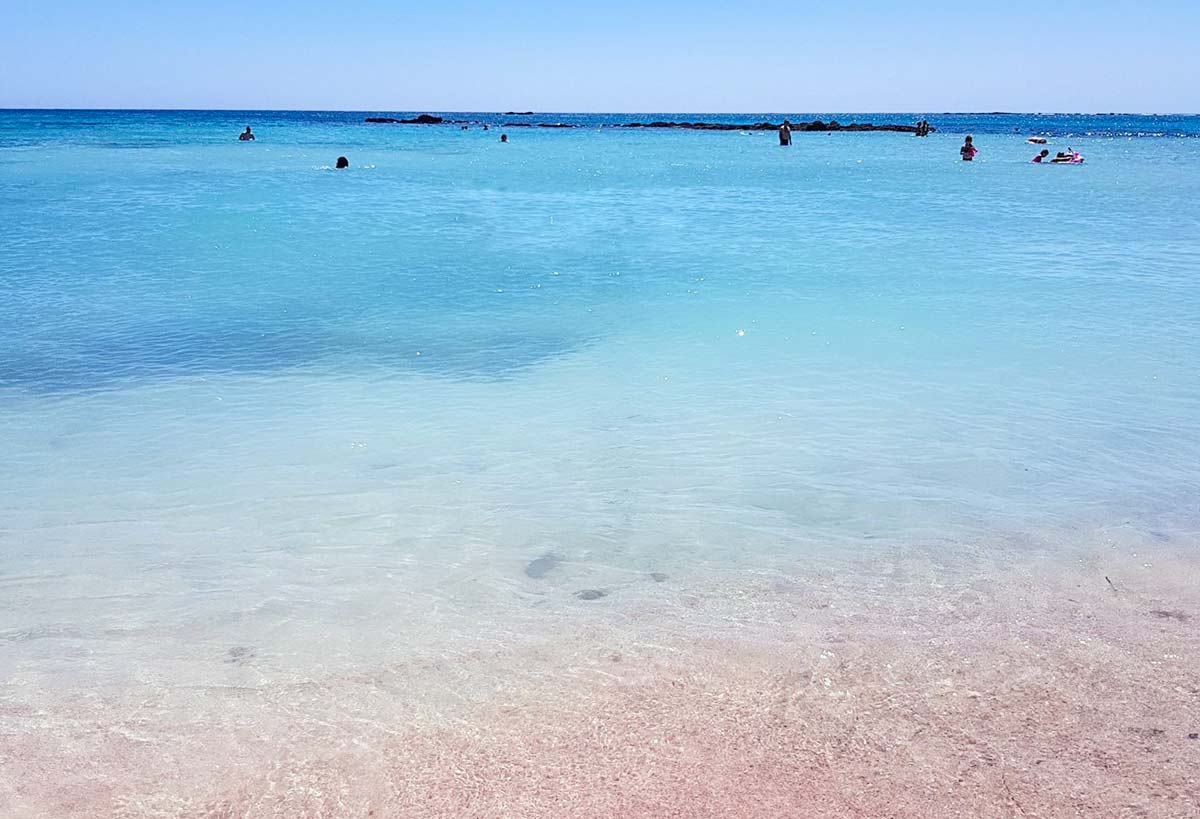 Looking for a full-day adventure that goes beyond the beach? This Elafonisi and Milia Mountain Retreat tour could be just what you're after.
This journey kicks off early, whisking you away to Elafonisi Beach to make the most of the quieter morning hours before the crowds hit. For your comfort, the tour includes the use of sunbeds and umbrellas, as well as some snacks to keep you going until lunch.
After your morning beach stint, it's time for a bit of adventure. You'll hop onto your 4WD vehicle and set off on the rugged roads leading to Milia Mountain Retreat.
Once there, you're treated to a delicious lunch, also included in the tour, giving you a taste of local cuisine amid the stunning mountain scenery.
This tour is a fantastic way to blend beach fun with a dash of mountain adventure!
Best Elafonisi Beach tours from Heraklion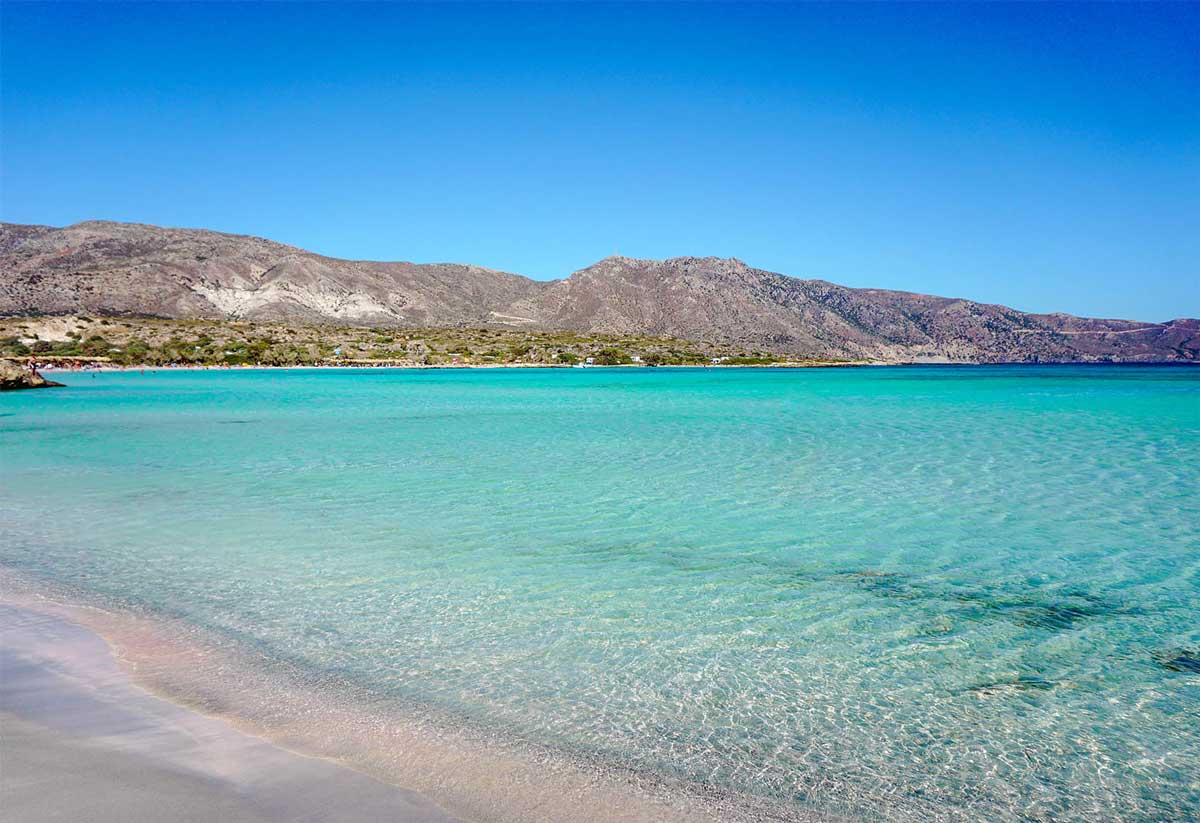 Got your sights set on Elafonisi but staying in Heraklion? Don't worry, this Elafonisi Beach tour has got you covered.
With a generous 4.5 hours dedicated to enjoying Elafonisi, you'll have ample time to soak up the sun, explore the unique pinkish sands, or swim into the azure waters. Plus, the tour includes a quick pit stop for breakfast, allowing you to fuel up for the day ahead.
But fair warning, this tour does come with a bit of a caveat. Given the distance from Heraklion to Elafonisi, you'll also spend about 4 hours on the road.
However, I think it's a small price to pay for the chance to enjoy one of the world's most beautiful beaches.
Plus, you can use the travel time to snooze a bit, catch up on your reading, or simply enjoy the scenic Cretan countryside passing by your window.
Prefer the flexibility and personal touch of a private tour? Then this Elafonisi private tour from Heraklion is for you. Besides, it offers the flexibility to customize your itinerary according to your interests if you wish to.
And to ensure you stay refreshed throughout your trip, bottled water and snacks are included.
Best Elafonisi Beach tours from Rethymnon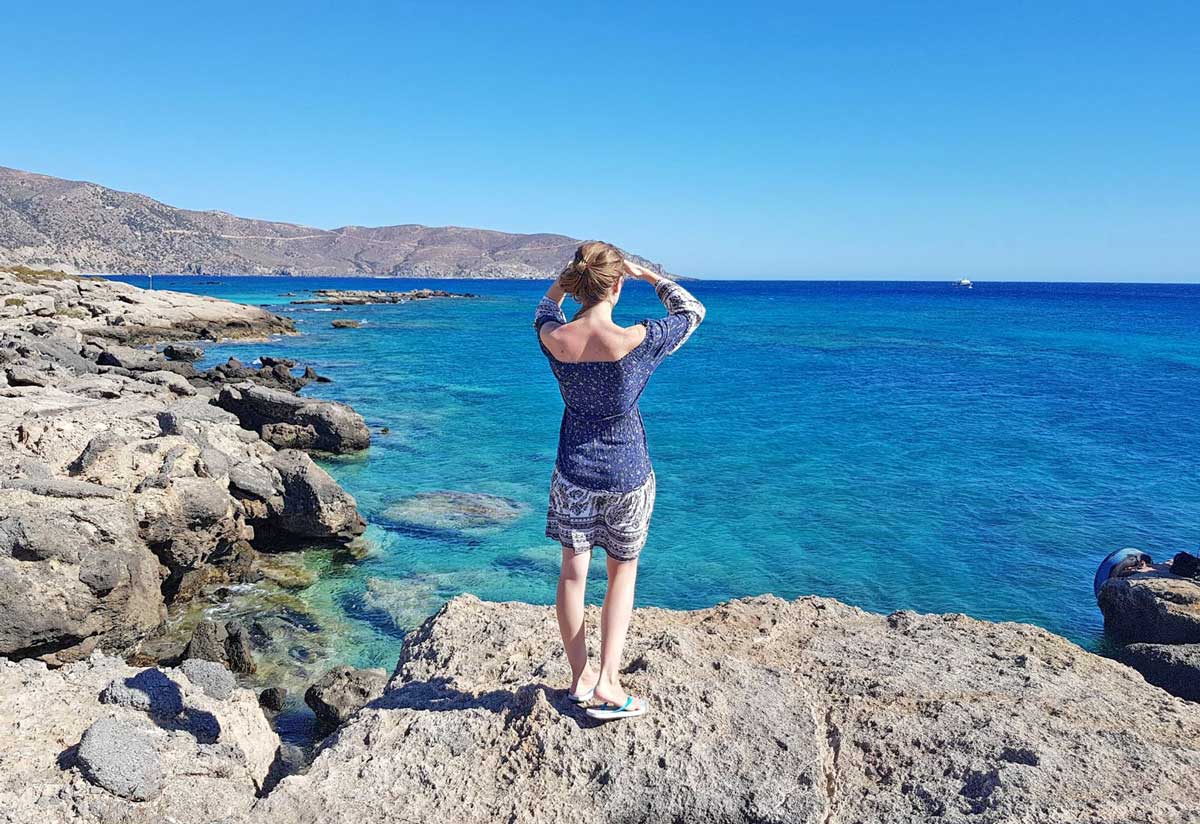 If you're staying in Rethymno and want to visit the beautiful Elafonisi Beach, then this tour might be just what you're looking for.
If time permits, you'll enjoy a delightful breakfast in the Cretan village of Elos, before arriving to Elafonisi Beach and Lagoon.
Once there, you'll have around 4 hours to explore the pinkish sands and swim in the enticing turquoise waters. On top of that, if time permits, you'll enjoy a nice breakfast in Elos village.
Lastly, the tour also includes a stop at Aghia Sophia Cave, where you'll find a historic church.
FAQs about Elafonisi Beach
How do I get to Elafonisi Beach?
You can get to Elafonisi by renting a car and driving there yourself, by public bus, or by booking a tour.
How far is Elafonisi from Chania?
Elafonisi Beach is around 73km (45 miles) away from Chania, which translates in a 1.5 hours of driving.
✓ Tours are great to reach remote attractions without having to rent a car
Final thoughts: Best Elafonisi Beach tours
So there you have it, a collection of some of the best Elafonisi Beach tours that promise to whisk you away on an unforgettable Cretan adventure.
And, if you want to find out other ways of visiting this beautiful lagoon without actually driving, I recommend you also read my post on how to get to Elafonisi Beach without a car.
Happy exploring~
---
YOU MIGHT ALSO LIKE