Are you planning a vacation to Crete, Greece soon and you're wondering if you should include Chania in your itinerary?
Well, you're in luck because I've had the chance to visit this charming city before and I'm here to share my experiences.
This blog post will serve as your guide, detailing the top reasons why Chania is definitely worth a visit, as well as a few considerations that might make you rethink. Let's start!
Disclosure: Some of the links in this post are affiliate links. If you click on them and make a purchase, I may receive a commission at no extra cost to you. Check my full disclaimer here.
Is Chania worth visiting? (Short answer)
In a nutshell, yes, Chania is absolutely worth visiting! Having walked around its charming Venetian harbor and explored its picturesque streets, I can confidently say that it's my favorite Greek city out of the ones that I visited.
But of course, as with any destination, individual tastes can vary, so let's dive deeper into why Chania has a special place in my heart, and perhaps, why it might earn a spot in yours too.
Reasons why you should visit Chania, Crete
Here are a few reasons why I believe Chania deserves a spot in your Crete travel itinerary.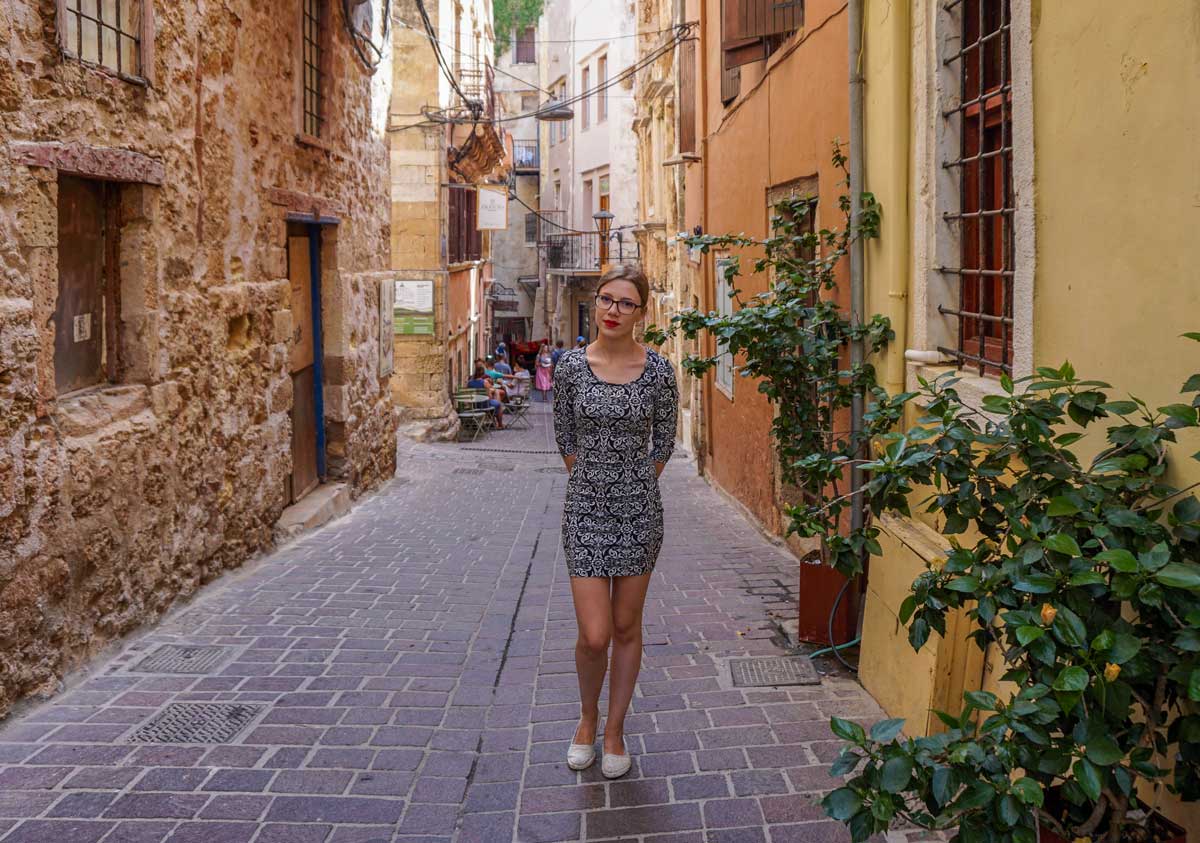 Picturesque Old Town Center
One of the main reasons why Chania is totally worth a visit lies in its enchanting old town center, which is a mix of beautifully restored houses, ruins, and structures dating back to the Venetian and Ottoman eras.
The old town center is compact enough to explore on foot, yet large enough to lose yourself in its captivating charm. Not to mention that as you wander through the labyrinth of alleys, you'll feel as though you've stepped back in time.
Architecture mix
Architecture enthusiasts will love Chania's unique blend of architectural styles, which is a testament to its rich and diverse history.
Walking around, you'll see a fascinating mix of Venetian, Ottoman, and traditional Cretan architecture.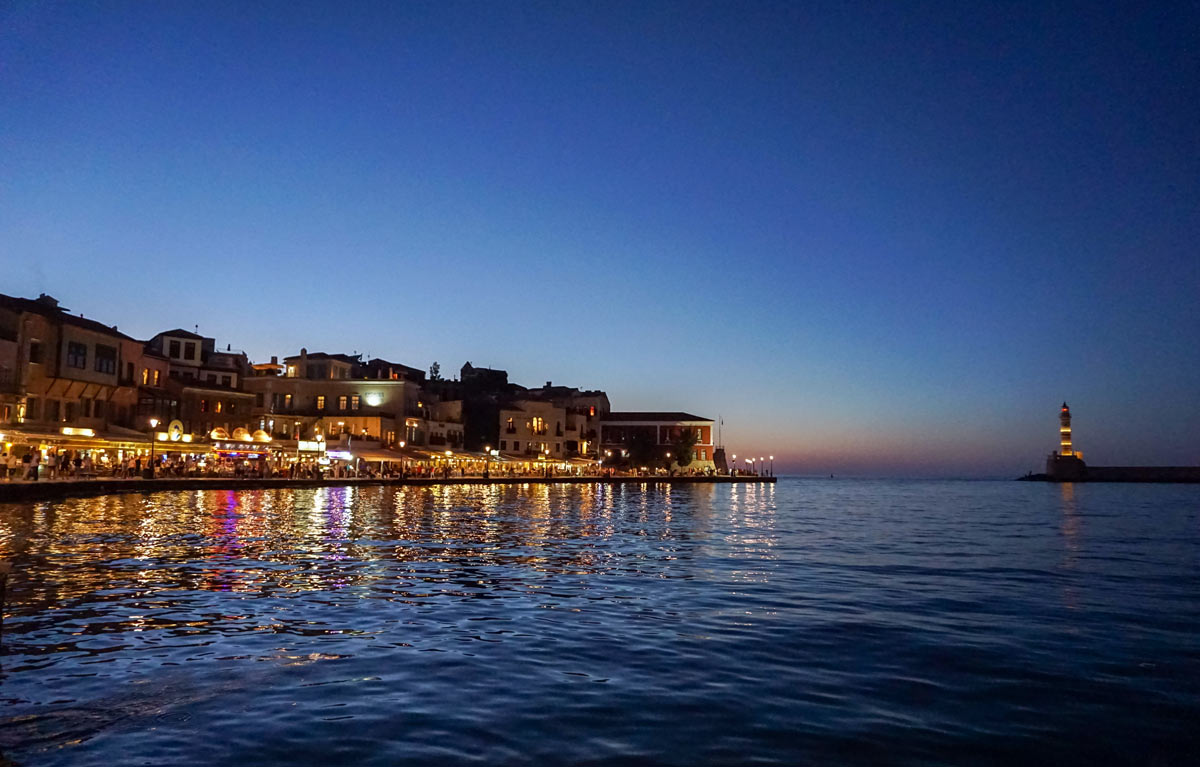 Beautiful Venetian port
No visit to Chania is complete without spending time at its main attraction: the picturesque Venetian historic port. This harbor, with its multi-colored buildings and stone lighthouse standing like a sentinel over the azure waters of the Mediterranean, is as iconic as it gets.
Watching the sunset over the port is nothing short of magical, so make sure you find time to do this free activity.
Lively nightlife
When the sun goes down, Chania truly comes to life. The city has a vibrant nightlife scene, offering a mix of traditional Greek and international music spots in the form of bars, pubs, restaurants and even a few night clubs.
The old town, in particular, is a hotspot, with music spilling out onto the cobbled streets from several of the establishments.
But if you prefer a quieter evening, there are plenty of waterfront tavernas where you can enjoy a glass of Cretan wine while overlooking the illuminated Venetian port.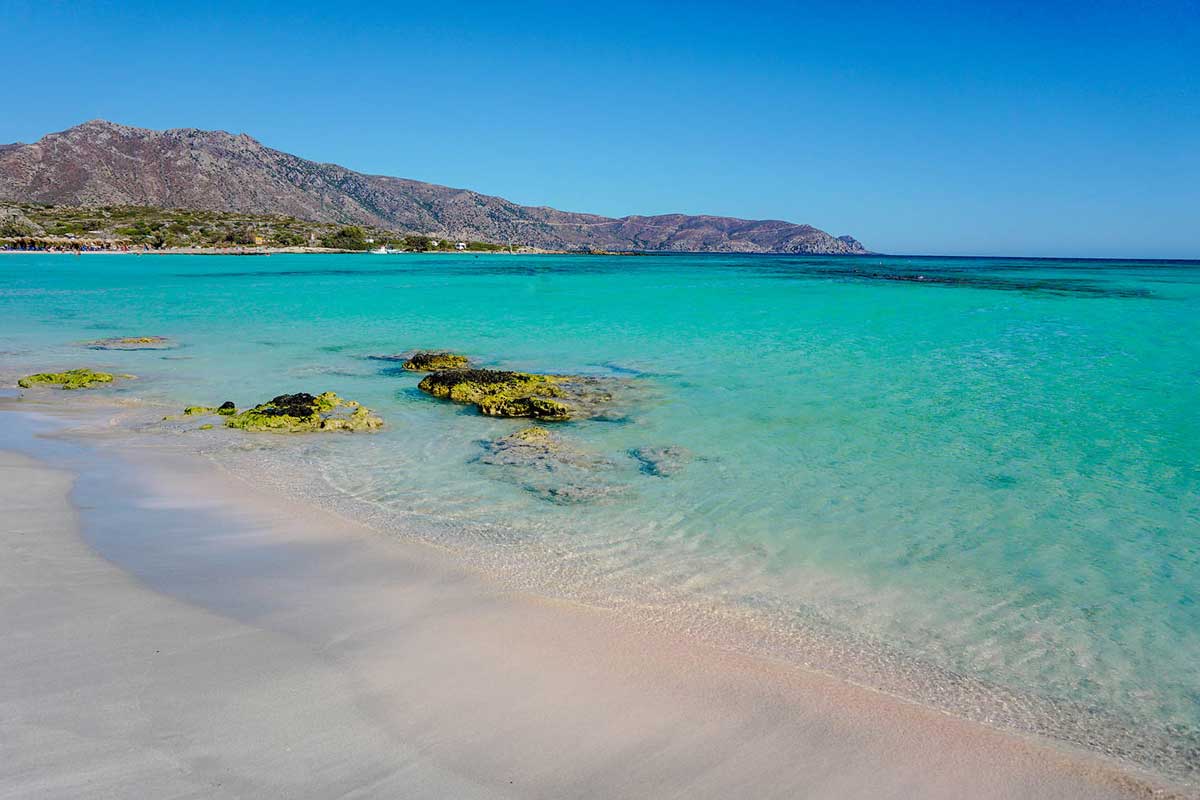 Close to the most beautiful beaches in Crete
One of the biggest draws for visitors to Chania is its proximity to some of the most beautiful beaches in Crete.
Elafonisi Beach, with its unique pinkish sand and turquoise waters, is just a short drive/bus ride away and several tours are available as well.
Also within easy reach are Balos Lagoon (the other pink sand beach in Crete) and the beautiful Falassarna Beach.
Public bus hub
Chania isn't just a beautiful destination in itself, it also serves as a convenient hub for public transportation.
The city's central bus station is a gateway to the rest of Crete, making day trips to places like Rethymno, Heraklion, and the southern coast a breeze.
The buses are fairly frequent, reliable and affordable during the high season, so they're a viable option for visiting Crete without renting a car.
Whether you're looking to explore the island's archaeological sites, main towns, or beautiful beaches, using Chania as a base and doing day trips by bus is a great idea.
Cats
If you're a cat lover, you're in for a treat in Chania. The city, like many in Greece, is home to a large population of street cats.
The felines add a unique and charming touch to the city's ambiance and you'll find them napping in the sun, roaming the old town streets, or playfully engaging with tourists and locals alike.
While they may be street cats, they're well-loved by the city's inhabitants, often receiving bits of food and plenty of petting. Their presence, in a strange way, adds to the city's laid-back, welcoming vibe.
And if you want a souvenir to remember them by, you'll find plenty to choose from at the shops in the old town, ranging from mugs to "Cats of Crete" calendars.
Water activities
Chania's close proximity to the sea offers a plethora of water activities to choose from.
From kayaking and paddleboarding to diving and snorkeling in the clear waters of the nearby beaches, there's something for every water enthusiast. And if you have a driving license, you can also rent a motor boat for a trip along the coast.
Water activities in Chania add an extra layer of excitement to your visit, making your trip all the more memorable.
Reasons why you might opt out of visiting Chania
While Chania has many attractions, it might not be a good fit for everyone. Here are a few reasons why you might want to skip this city.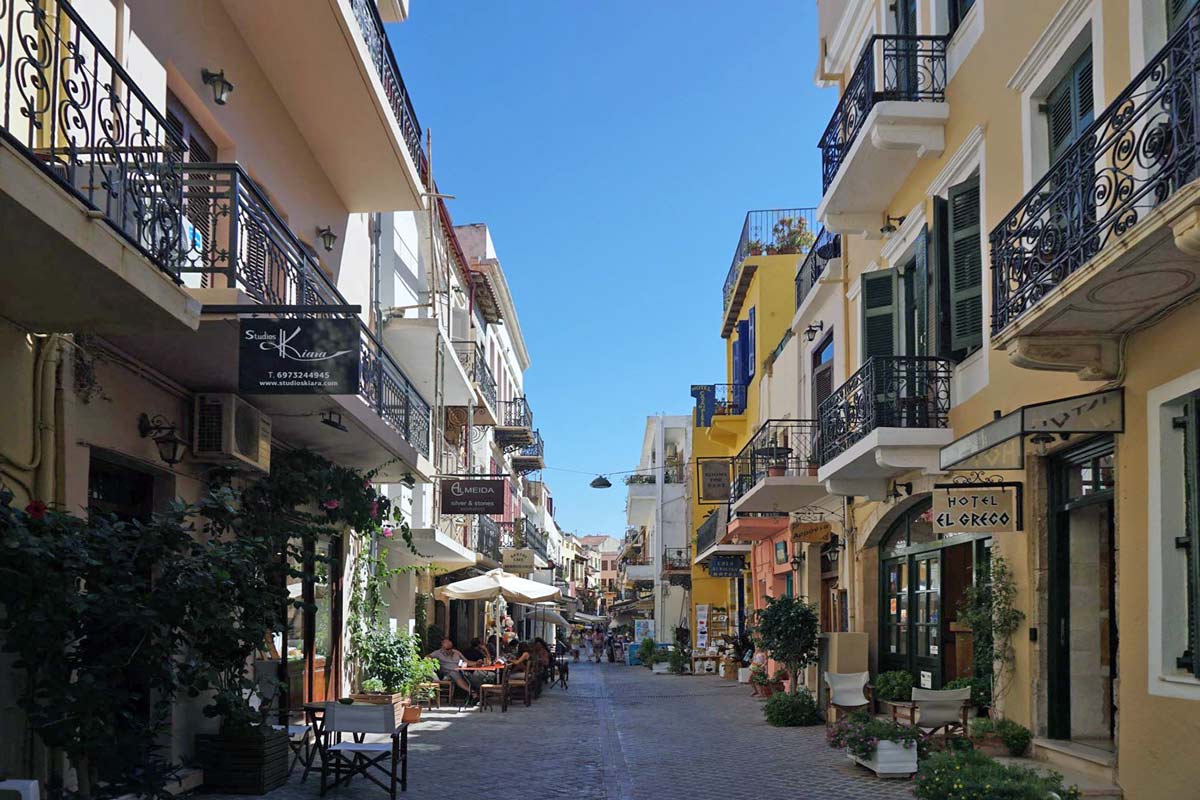 It's a city
If you're a traveler who prefers rural, more isolated locations or you dream of a small, picturesque Greek village, you might find Chania too urban. Although it's not a sprawling metropolis, it does have the hustle and bustle, noise, and occasional traffic often associated with cities and towns.
This city vibe, while charming to some, might not align with the peace and quiet that some holidaymakers seek.
You're looking for a beach-only vacation
While Chania is close to some of Crete's most stunning beaches, it's not a beach resort itself.
So if you're after a beach-only vacation, you might want to consider another location to stay in or settle with the few resorts outside of the city.
You don't like cities with a slightly decrepit look
Chania is an ancient city with layers of history, and with that comes a certain level of wear and tear. It's a place where beautiful restoration and slow decay coexist, creating an ambiance that's both charming and slightly decrepit.
If pristine or ultra-modern cities are more your style, then the worn facades and aged structures in Chania might not appeal to you.
Remember though: these time-worn characteristics are part of what gives Chania its unique charm and authentic feel.
Is Chania worth visiting: Final thoughts
All things considered, the question of whether Chania is worth visiting is a resounding 'yes' for most. With its intriguing mix of architecture, charming old harbor, convenient location, vibrant nightlife, and a range of water activities, it's a destination that packs a punch.
Of course, everyone's travel preferences vary, and if you're seeking a secluded beach resort or you're looking for the vibe of a small, picturesque village, then you may want to explore other options.
And if you're wondering how Crete compares with other Greek islands, I invite you to read my detailed comparison of Corfu vs Crete.
Happy travels~