Known all over the world for its beautiful canals, architecture, and culture Venice is hands down one of the most visited destinations worldwide.
But some might wonder.. is Venice worth visiting or is it a bit overrated? As someone who's constantly traveling to Italy, I'm here to answer this question and list all the pros and cons to traveling to Venice Italy.
Disclosure: Some of the links in this post are affiliate links. If you click on them and make a purchase, I may receive a commission at no extra cost to you. Check my full disclaimer here.
Is Venice worth visiting? (Quick answer)
Not only is Venice a city with rich history, but it also has a unique and picturesque setting, with its maze-like network of canals, bridges, and buildings, that fascinates millions of tourists every year. And while fame and popularity don't always equal a great travel destination, this is not the case here, as the city is truly worth visiting.
What is Venice known for?
Venice is most famous for being a city without roads. Having been built over numerous small islands in a lagoon of the Adriatic sea, Venice makes use of an intricate network of canals instead, navigated by traditional gondolas, water taxis, and vaporetti (water buses).
The city is also known for its beautiful and typical architecture, some fine examples being: St. Mark's Basilica, the Doge's Palace, and the Rialto Bridge.
Lastly, Venice also has a rich history: it was founded in the 5th century and it flourished into a major center of trade, art, and culture during the Middle Ages and Renaissance period.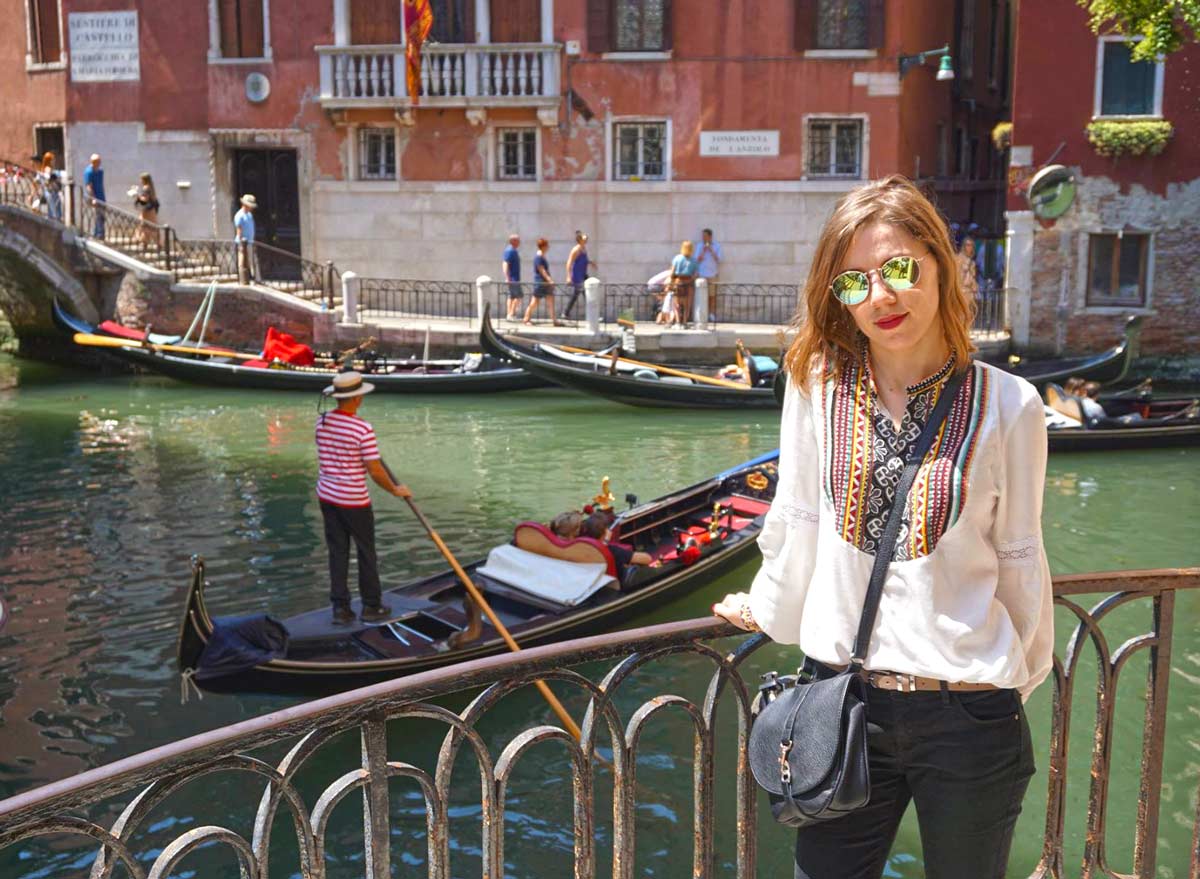 Reasons why you should visit Venice, Italy
01. It's a truly unique destination
I keep saying this, but only because it's true: Venice is a truly one-of-a-kind destination. There are many historic cities, with amazing architecture across the globe, but how many of them are built on the water?!
So while it's in no way a hidden gem, Venice is still one of the most unique places that you can visit in Italy and honestly, the entire world.
02. It has great architecture
The distinctive style of Italian Gothic architecture that you can admire all over Venice is referred to as Venetian Gothic.
It was developed to meet the specific building requirements of the city and was influenced by both Byzantine and Islamic architecture, reflecting the cultural diversity that Venice experienced due to its extensive trading network.
03. The Venice Carnaval
The Venice Carnival (called Carnevale di Venezia in Italian) is a well-known festival that takes place in Venice every year, typically during the month of February (exact dates vary every year so make sure you check them here before booking your trip).
The carnival is most famous for its intricate and richly decorated masks and costumes. Locals are joined by people from all over the world, who visit Venice during this time to take part in the festivities, which consist of masquerade balls, street performances, parades and many other events.
The festival has its origins in the Middle Ages and legend says it started after people celebrated a military victory of the Venetian Republic by dancing in San Marco Square.
Following a ban instated at the end of the 18th century, the festival got revived two centuries later and went on to become one of the major tourist attractions in Italy and even Europe.
04. Gondola ride
A gondola is a traditional, flat-bottomed boat, perfect for navigating the shallow waters of the Venetian Lagoon. It is propelled by a single individual (called gondolier) with the use of a rowing oar.
The body of the boat is long and narrow and has an asymmetrical shape that helps counterbalance the weight of the person maneuvering it.
This actually had me scared for my entire ride that it will turn on its side, much to the amusement of our gondolier, who assured me several times (to no avail) that it was supposed to behave like that.
The boats have a distinctive look: they're painted black (which is actually regulated by law) with a metal decoration on their prow called "ferro".
While gondolas were once the primary mean of transportation in Venice, today they mainly cater to tourists. And personally, I have to admit that I was a bit torn on whether taking a gondola ride in Venice was a tourist trap or not.
But after I took the time to learn about the craftsmanship and dedication that go into these boats and how rigorous the training to become a gondolier is, I started to see the whole thing in a different light.
So I guess it can be a matter of perspective: if you only see it as an expensive boat trip (it's around 80 euros for 40 minutes), then it's just gonna feel like a tourist trap for you. But if you research the history and tradition of the gondolas, then you might see the experience way differently.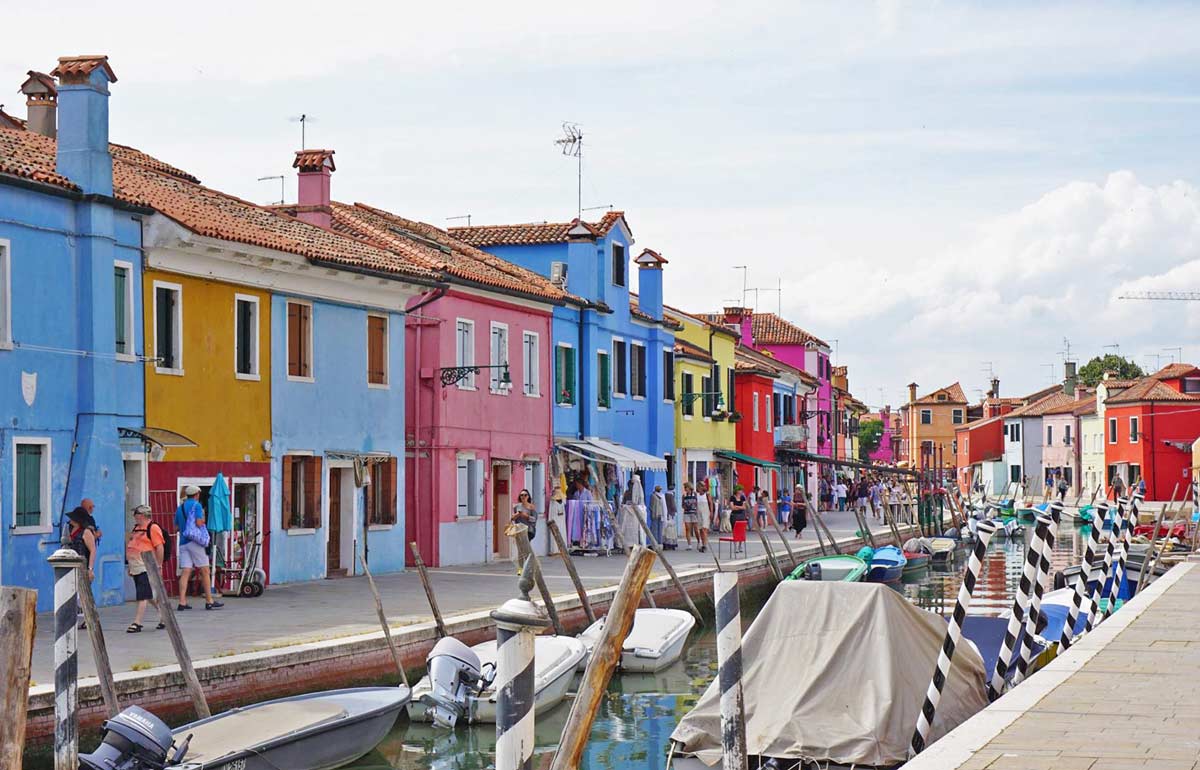 05. Colorful Burano
Burano is a tiny island in the Venetian Lagoon, known for its brightly colored houses and lacemaking tradition. To get there you can take the Vaporetto (route 12) from the Fondament Nove stop (pier A), in Venice.
Fun fact: Locals have to get approval from the local authorities before painting their houses to ensure the overall colorful feel of the town is maintained.
06. You can relax on a beach
It may come as a surprise, but are quite a few decent beaches around Venice, with the most popular being Lido di Jesolo.
So if you want to escape the heat or simply spend a few hours basking in the sun, then hop on a Vaporetto and head to the beach.
Reasons why you might opt out of visiting Venice, Italy
01. It's crowded
Given its fame and popularity and taking into account its rather small size, it's no wonder that Venice can get very crowded at times.
And while you might still find a random, rather deserted alley that ends straight into a canal, you should mainly brace yourself for the crowds, especially if you visit the city during the carnival or the high season.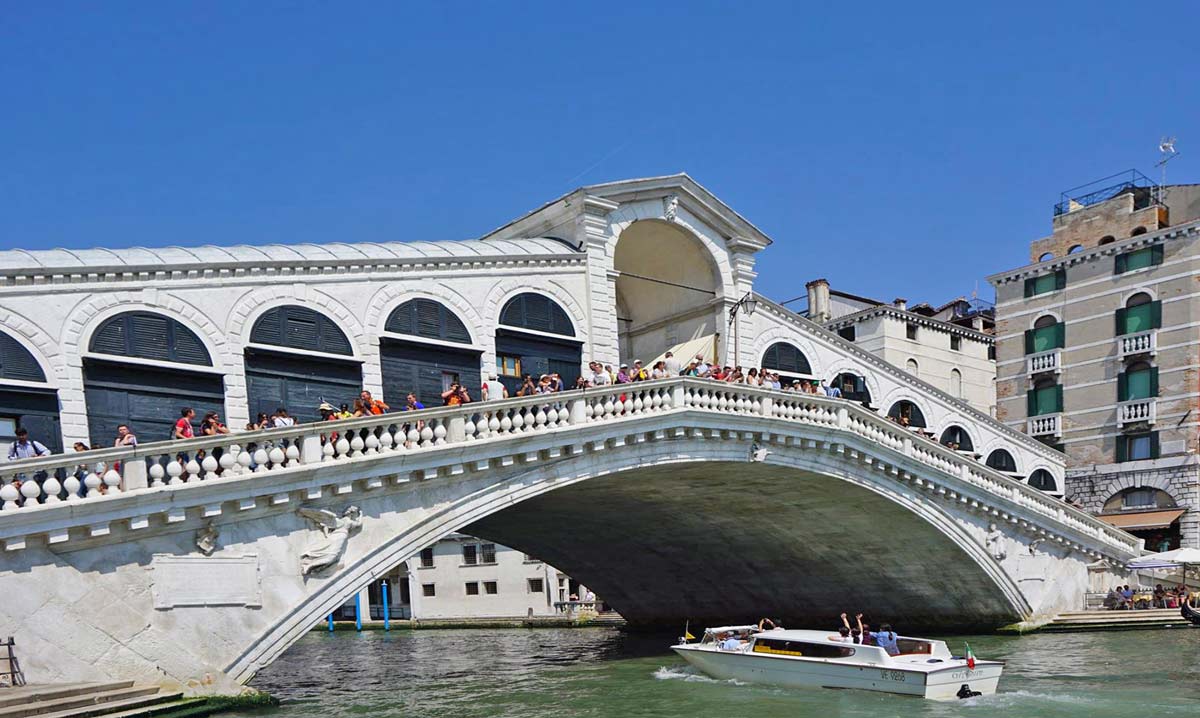 02. Sometimes it gets flooded or dries up
Remember those pics with people eating in San Marco Square while sitting in a bucketload of water, that went around the world a while ago?
Well, when the city is literally built on the water, that can happen. In fact, it happens more often than you'd think, though it's usually not as extreme as it was during that time.
The reverse can occur as well, meaning the canals dry up leaving a rather desolated scene behind. And unfortunately, global warming only makes things worse when it comes to these phenomena.
03. It may smell at times
Generally speaking, sewer or canal smell is not an issue in Venice, due to the constant movement of the water.
Having said that, there are times when the murky mud underneath is exposed because of either canal works or low water levels and it can start to smell around that area.
Is Venice worth it: Wrap up
I hope this blog post helped you decide whether to visit Venice or not. But either way, I recommend you to check out my other ITALY content as well, for more travel tips and inspiration.
Happy travels~
---
YOU MIGHT ALSO LIKE