If you are trying to choose between visiting Venice or Florence, then you've come to the right place.
In this blog post, I'll break down the comparison of the two Italian cities into different categories, from architecture and museums to prices, in order to help you choose the one that best suits your travel needs and preferences.
Disclosure: Some of the links in this post are affiliate links. If you click on them and make a purchase, I may receive a commission at no extra cost to you. Check my full disclaimer here.
Venice or Florence: Which Italian city to visit? (quick answer)
When it comes to choosing between visiting Venice or Florence, you can't really go wrong with either one. However, you might enjoy more one city than the other, depending on what you seek to do during your trip.
If you want to see a truly unique destination and you are interested in architecture then Venice is the big winner. However, if you are an art and history buff, then you'd better off visiting Florence.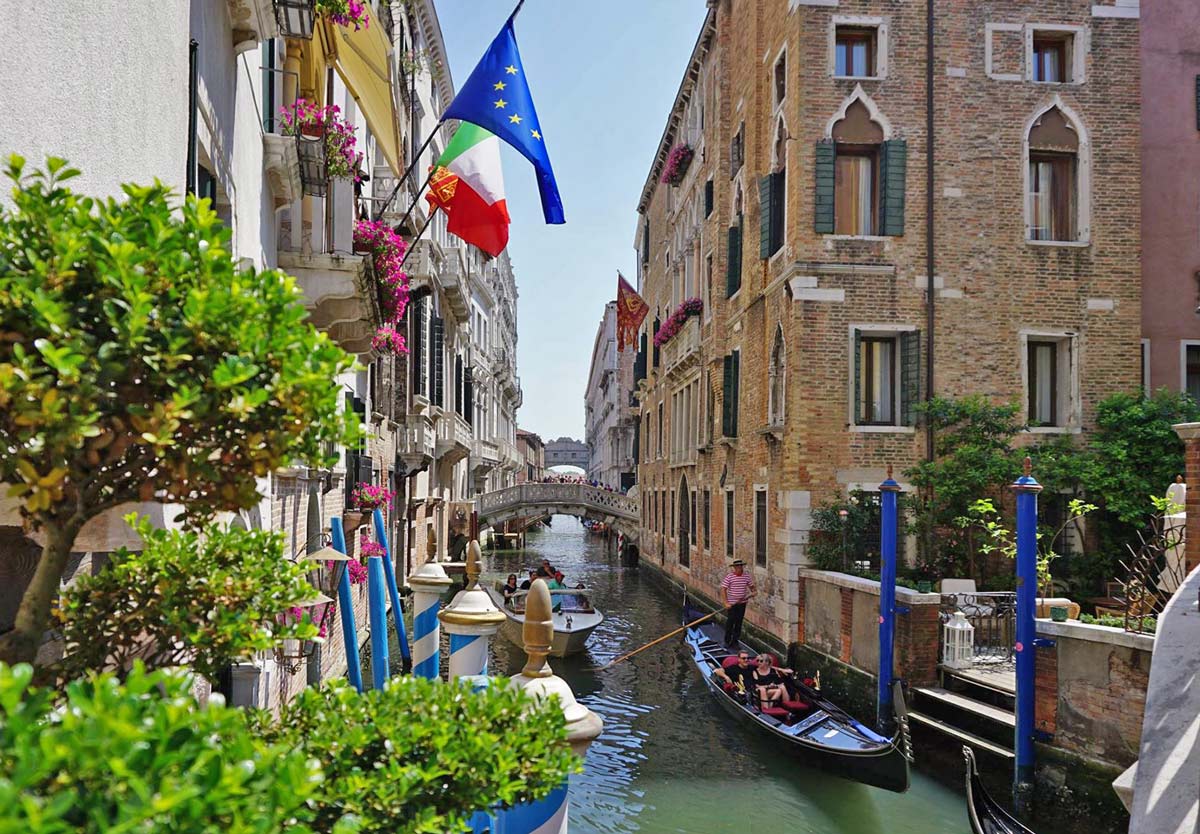 Having traveled to both cities, I have to admit I liked Venice more, simply due to the fact that it's such a picturesque and one-of-a-kind location.
Also, I actually wrote an entire post on whether is Venice worth visiting or not, where I list pros and cons, so make sure to check that out for a more in-depth analysis.
Is Florence or Venice cheaper?
Considering how popular Venice is as a travel destination, but also the fact that it's a relatively small city, it is only normal that it's more expensive than Florence, especially when it comes to accommodation.
Winner: Florence
How easy is it to get to Venice vs. Florence?
Both cities have international airports, but Venice is served by two: Marco Polo Airport, and Antonio Canova Airport in Treviso (commonly called Treviso Airport), making it better connected both internally and internationally.
So you may have an easier time finding a flight to Venice that will suit your needs and time schedule, than to Florence.
Winner: Venice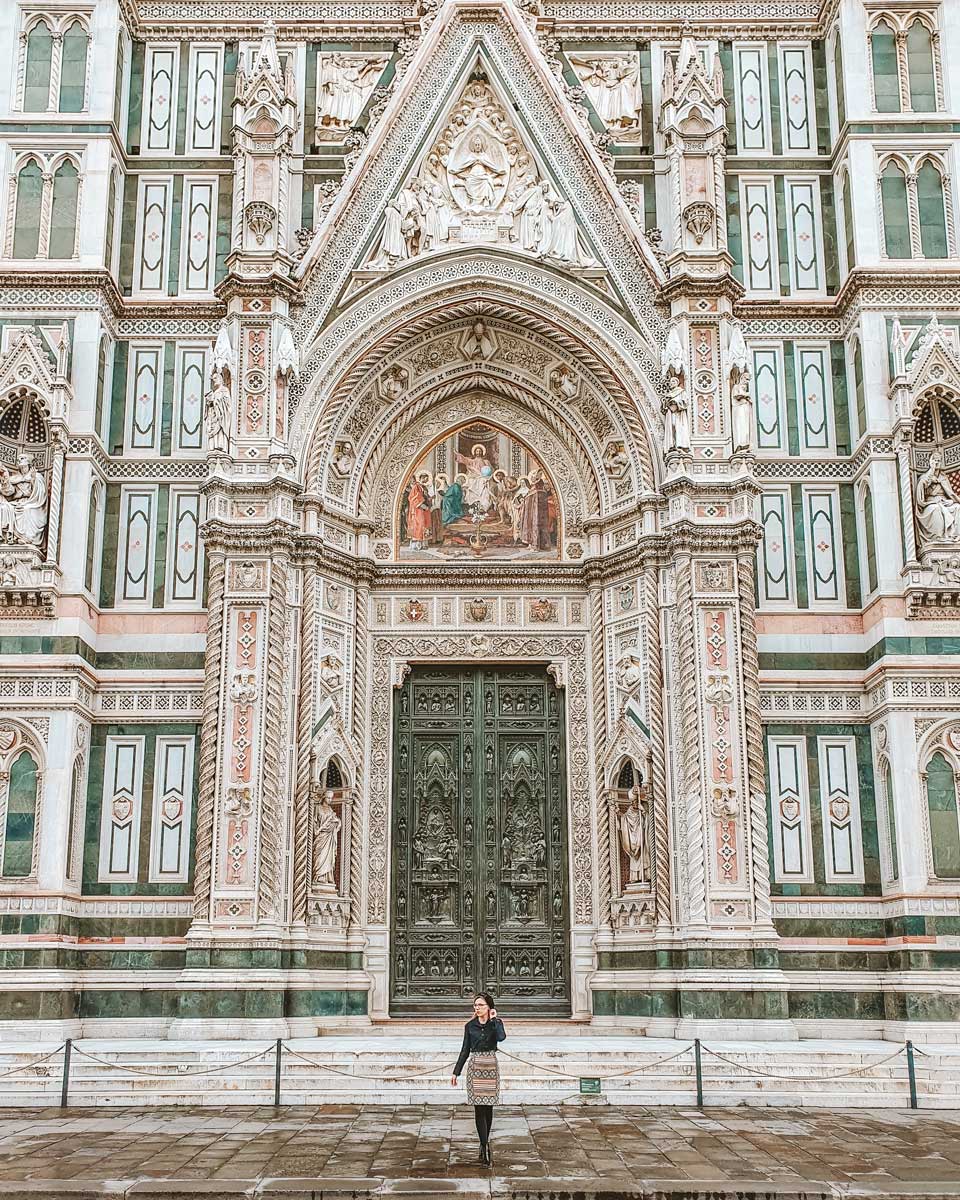 Is Venice more crowded than Florence?
While both cities are quite touristy, Venice is usually much more crowded than Florence, especially during summer, and the famous Carnevale di Venezia (which usually takes place during the month of February, check the exact current dates here).
In the end, it all boils down to being a small city, but a very popular travel destination.
I actually made the "mistake" of visiting Venice in July and surprisingly enough it was not the crowds that bothered me the most, but the heat.
But generally speaking, I would recommend May or September for visiting Venice, while April – June and September – October are great for visiting Florence.
During these months the cities are usually not as crowded as in summer and the weather is pleasant enough for sightseeing.
Winner: Florence
Venice vs Florence: Is either city a tourist trap?
In my opinion, neither Florence nor Venice is a tourist trap, despite the fact that both are quite touristy. These are cities with a long history and rich culture, so they are so popular with visitors from all over the world for a reason.
I do want to note that the gondola ride in particular has the potential to look like a tourist trap, but in my opinion, it's a matter of perspective.
If you see it as just an expensive boat trip that you can only take in Venice (it's around 80 euros for 40 minutes), then it might really feel like a tourist trap for you.
However, if you take the time to learn about its history and all of the craftsmanship and tradition that surround these flat-bottomed boats, then you'll probably see the whole experience in a very different light.
Winner: Tie
Which city is easier to get around: Florence or Venice?
Both Florence and Venice are walkable cities and it's easy to see most of the main attractions on foot since they are located fairly close to each other.
In fact, even if you only have 24 hours to spend in Florence, you'll still get to see many of the main attractions.
As far as public transportation goes, in Florence, you can choose between trams and buses. Additional options like taxis and renting a bike or an electric scooter also exists. As for Uber, while it does exists, it only offers limited service, meaning Uber Black and Uber Van, which are more expensive.
In Venice, however, things are a bit different in the sense that there are no roads: you get around by vaporetti (water buses).
Winner: Tie
Best architecture: Florence or Venice?
Honestly, both cities have amazing architecture. However, I still feel like Venice wins in this department due to the fact that it's literally built on the water and its distinctive architectural style, usually referred to as Venetian Gothic.
It was developed to meet the specific building requirements of the city and was influenced by both Byzantine and Islamic architecture, reflecting the cultural diversity that Venice experienced because of its extensive trading network.
Winner: Venice
Florence vs Venice: Accommodation options
As I already mentioned, accommodation tends to be more expensive in Venice and not only that but there aren't as many options as in Florence either, since space is quite limited.
Venice Travel Tip
If you decide to visit Venice, there's a way to lower your accommodation costs: instead of staying in the city, opt to stay in Mestre and take the train (there's also a bus) to Venice every day.
The travel time between Venice Mestre train station and Venice Santa Lucia is only 10 – 11 minutes and there's a connection every 4 minutes or so. A one-way ticket is 1.45 euros.
Winner: Florence
Venice vs Florence: Top things to do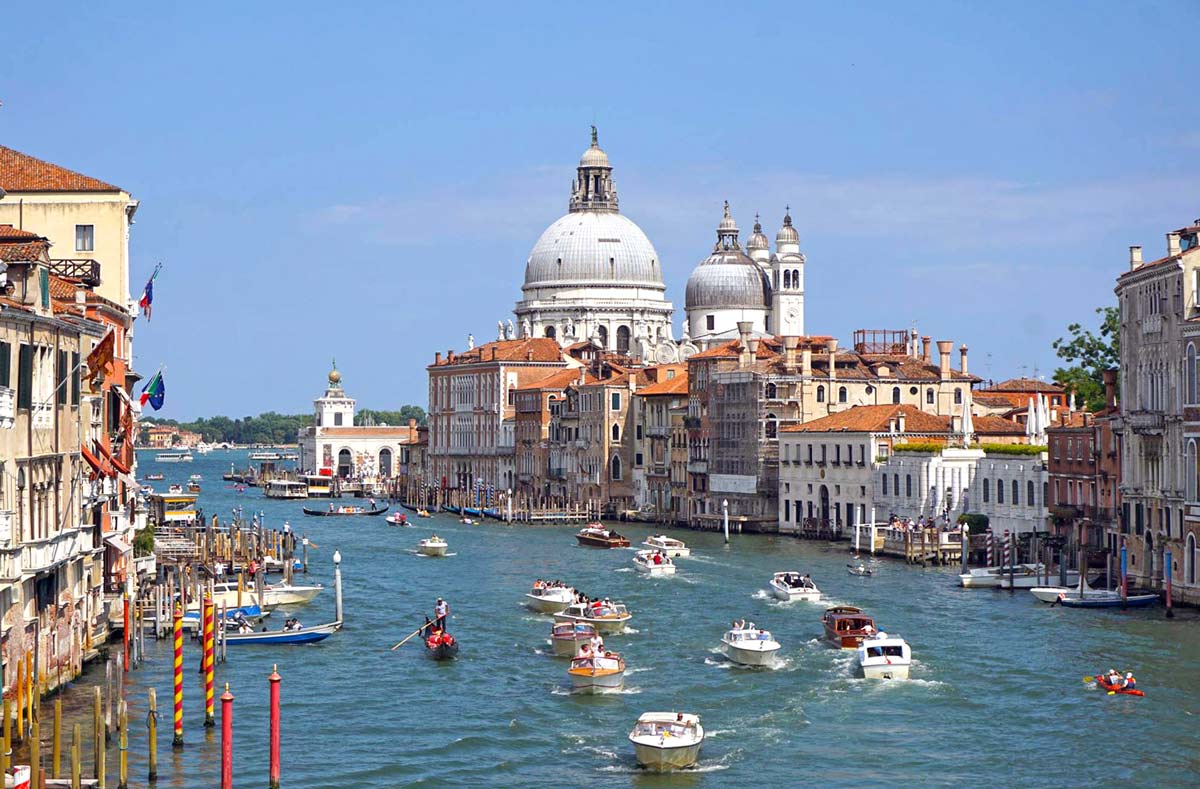 Best things to do in Venice
Here are some of the best things to do in Venice:
get lost on the city's tiny alleys
take a gondola ride
visit St. Mark's Basilica
walk aroundPiazza San Marco
explore the Doge's Palace: you'll also pass on the Bridge of Sighs during your tour of the palace (it's said prisoners sighed in despair as they took one last look at Venice from the bridge, before going to their cells)
climb the Campanile di San Marco
admire the Rialto Bridge
learn about Murano glass on Murano island
walk around the colorful Burano island
attend the famous Venice Carnival (usually takes place during the month of February)
relax on Lido di Jesolo beach
visit the Libreria Acqua Alta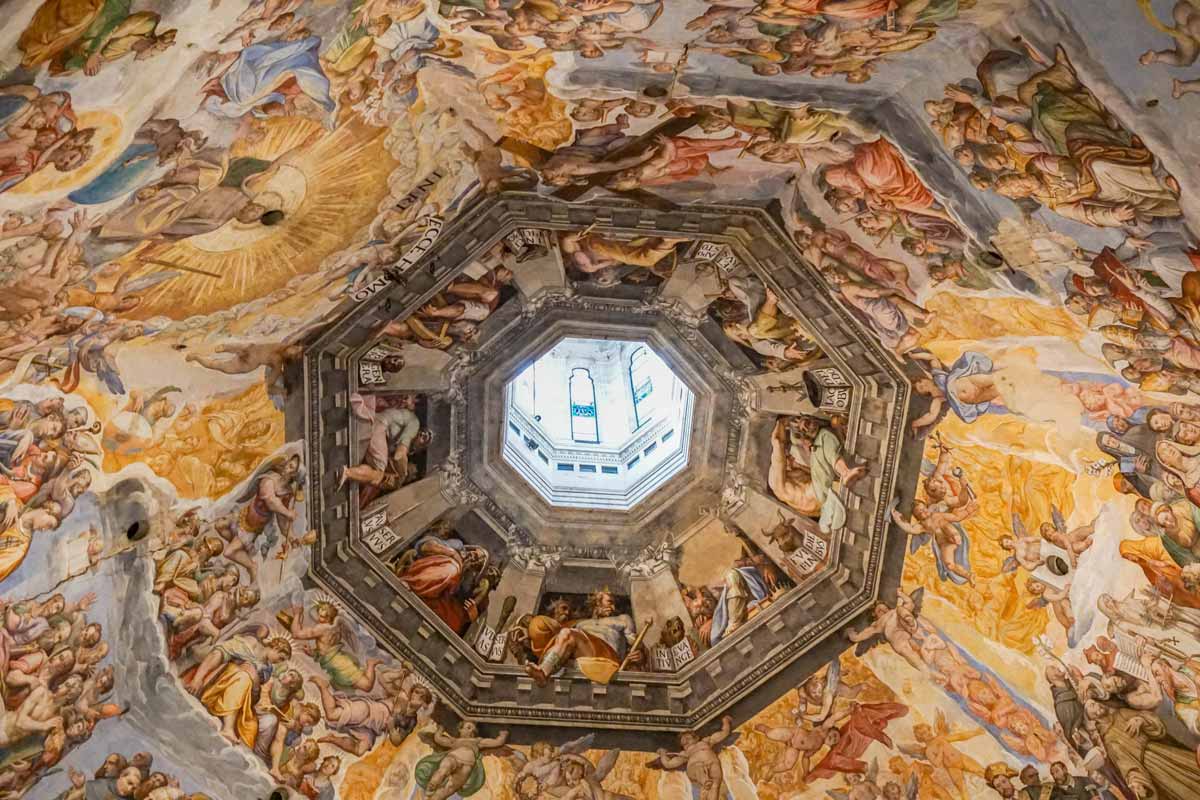 Best things to do in Florence
I actually wrote a post dedicated to spending 2 days in Florence which I highly encourage you to read if you plan to visit the city. But long story short, some of the best things to do while in Florence are:
climb on top of Brunelleschi's Dome and Giotto's Bell Tower
visit the interior of Santa Maria del Fiore Cathedral and the Baptistery
see Michelangelo's David at Galleria dell'Accademia
admire some of the most magnificent art pieces at Ufizzi Galleries
visit Palazzo Pitti
stroll through Boboli Gardens
visit the Basilica of Santa Croce
make a wish at Fontana del Porcellino
admire Piazza Della Signoria and its statues
visit Palazzo Vecchio
eat the most famous sandwich in Florence at All'antico Vinaio
stroll along Ponte Vecchio
stop to rest at Giardino Delle Rose
visit Abbazia di San Miniato al Monte
admire the sun setting over Florence from Michelangelo Square
Honestly, both cities have enough points of interest to keep you busy for 2 or 3 full days. So for me, it's really a tie.
Winner: Tie
Venice vs Florence: Day trip opportunities
In my opinion, both Florence and Venice offer some really good options when it comes to day trips.
And the funny thing is that you can actually visit one of the cities as a day trip from the other since fast trains make the journey in around 2 hours and 15 minutes.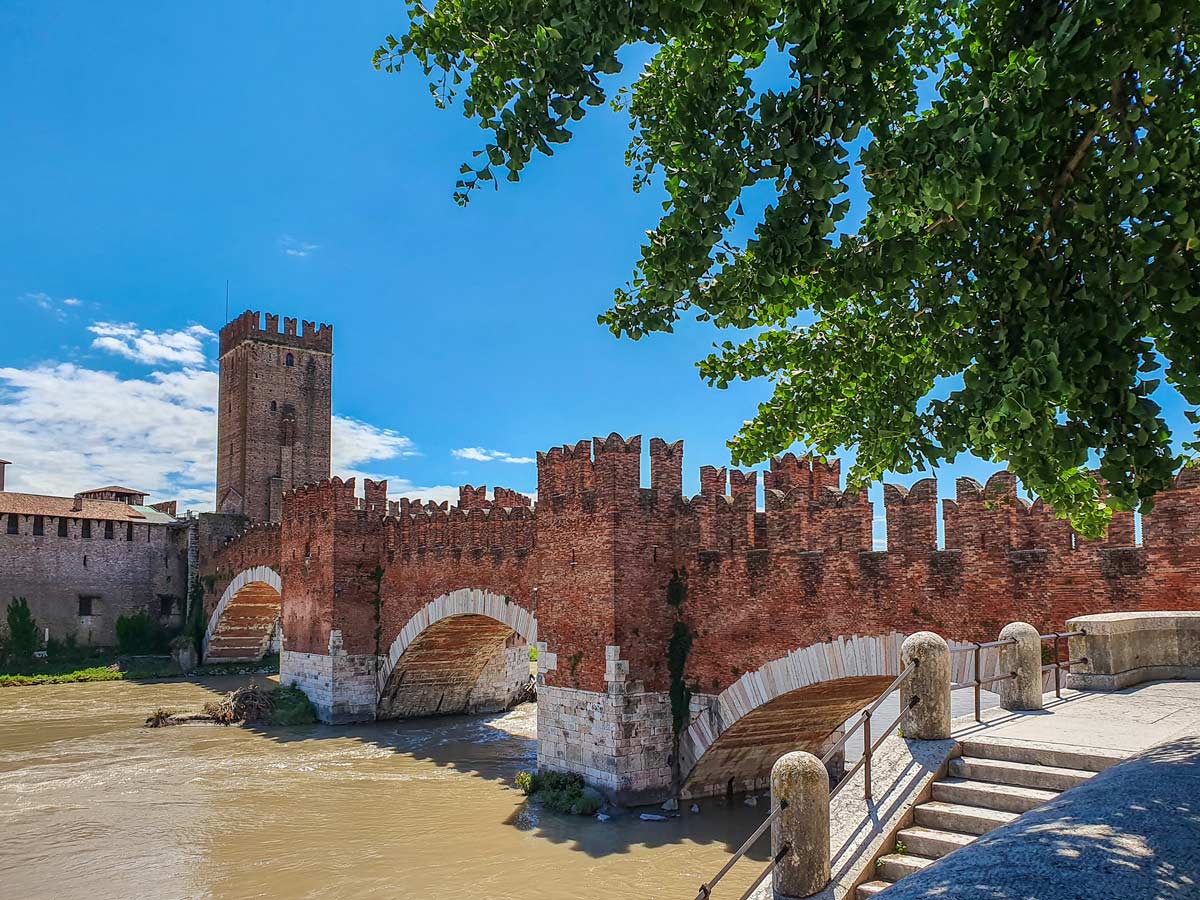 Day trips from Venice
Verona: it is a popular choice for a day trip for people visiting Venice, as you can get to Verona in a bit over one hour by train.
Lake Garda: you can get to Sirmione from Venice in about 2h and a half, by train and bus. However, I would suggest you spend one or two nights there as well, in order to be able to visit some of the other towns in the Lake Garda area (like Riva, Malcesine or Limone). Kids will also enjoy Gardaland Park, located near Peschiera del Garda.
Padua: it is an easy day trip to make as you can arrive in Padua in just half an hour by train.
Florence: around 2 hours and 15 minutes by fast train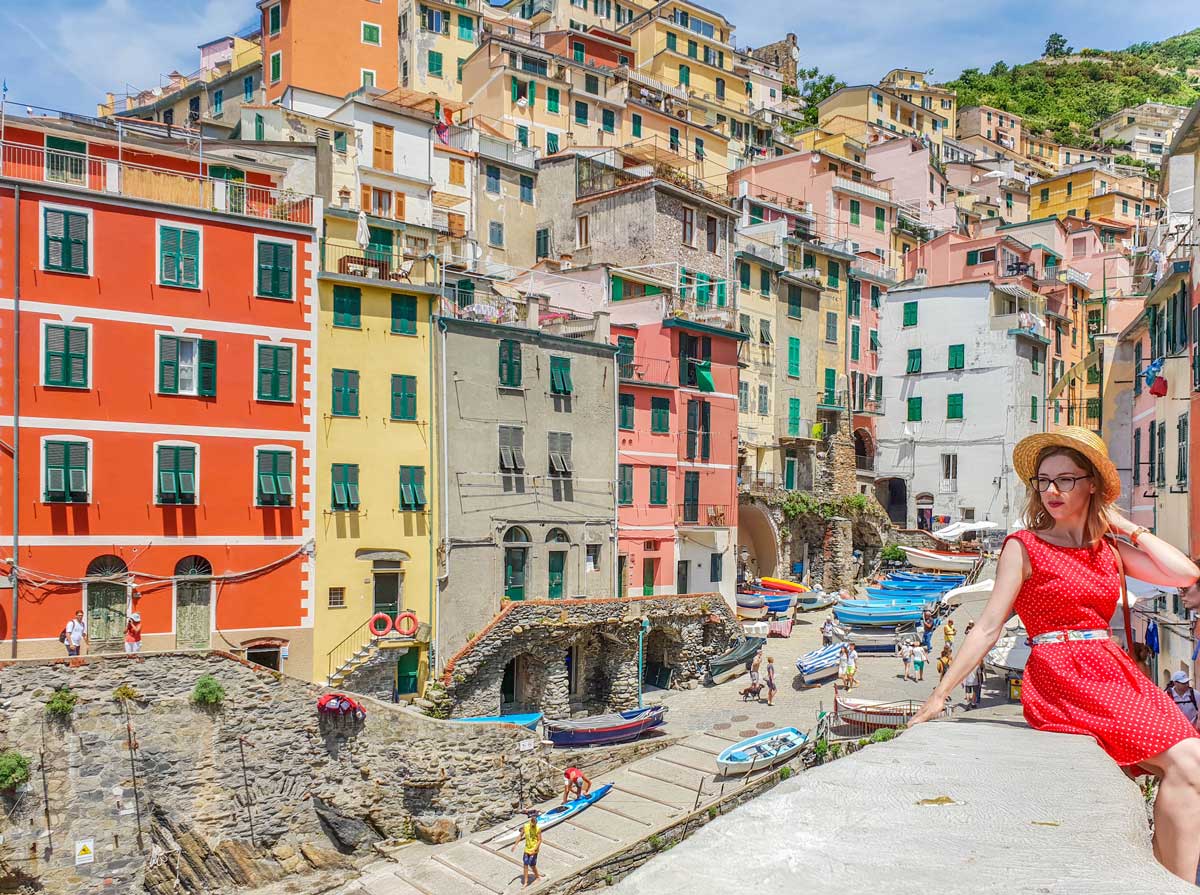 Day trips from Florence
Winner: Tie
Florence vs Venice: Wrap up
I hope this blog post helped you decide which city to visit between Florence and Venice for your next trip to Italy, but if you are still debating maybe just take it as a sign to visit both.
Happy travels~
---
YOU MIGHT ALSO LIKE