Are you visiting Netherlands' capital and you're wondering what are the best canal cruise tours in Amsterdam? I've got you covered!
Embarking on a canal boat tour is arguably one of the best ways to explore the beautiful city of Amsterdam.
It not only provides a unique perspective of the Dutch capital, but it's also a fun and leisurely way to soak up the local ambiance and admire the architecture.
But with many options to choose from, selecting a canal cruise can be a tad bit overwhelming. That's why I've done the hard work and curated a list of the best canal cruises in Amsterdam for you.
Disclosure: Some of the links in this post are affiliate links. If you click on them and make a purchase, I may receive a commission at no extra cost to you. Check my full disclaimer here.
My Top 3 Picks: Best Canal Cruise Tours in Amsterdam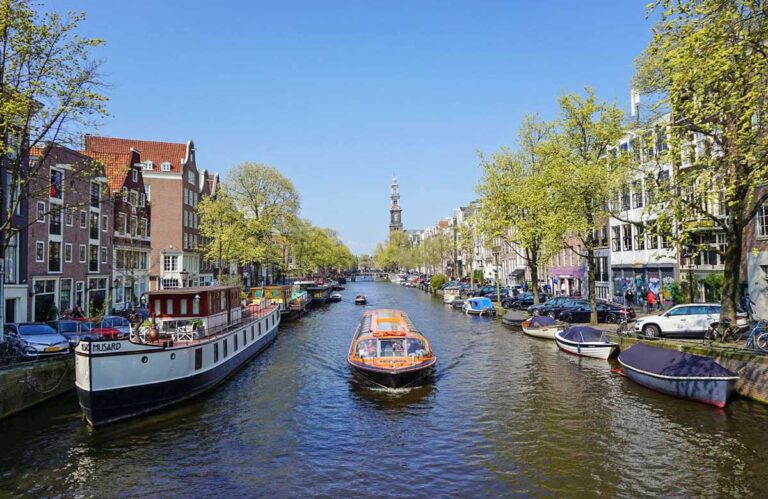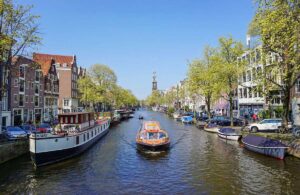 ---
✓ 4.3/5 stars out of 8300+ reviews
✓ Audio guides in different languages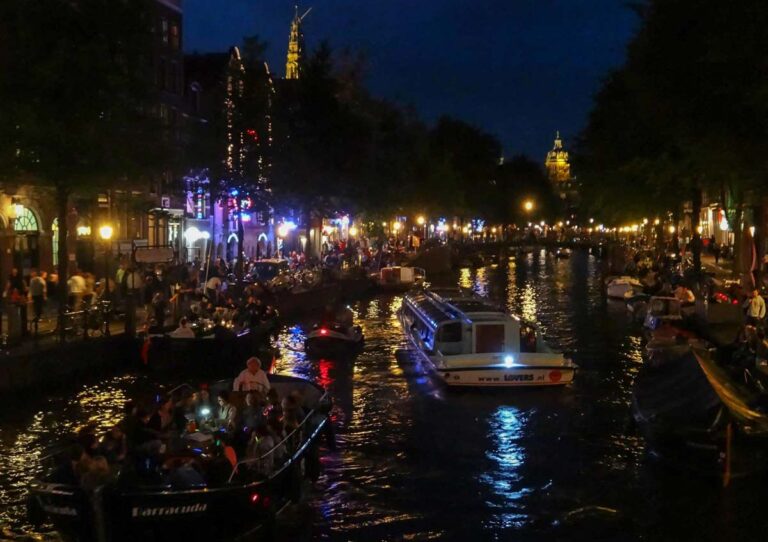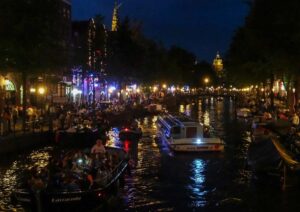 ---
✓ 4.4/5 stars out of 11600+ reviews
✓ Evening cruise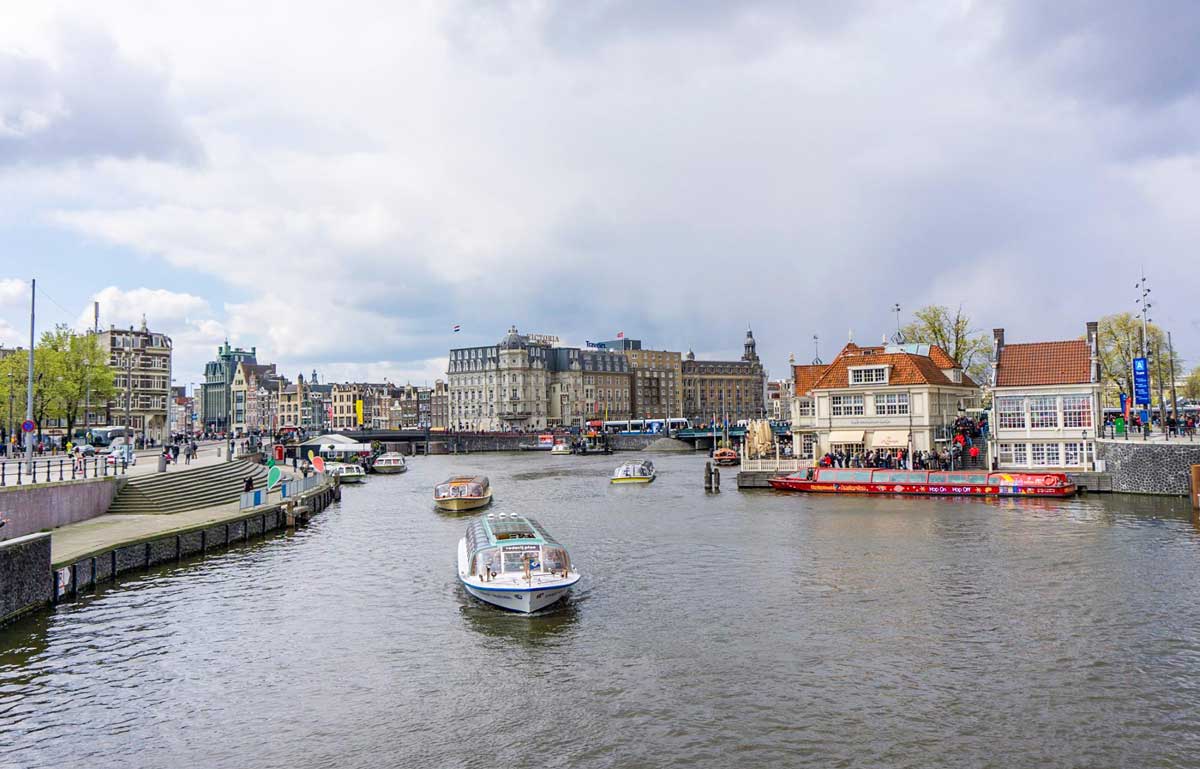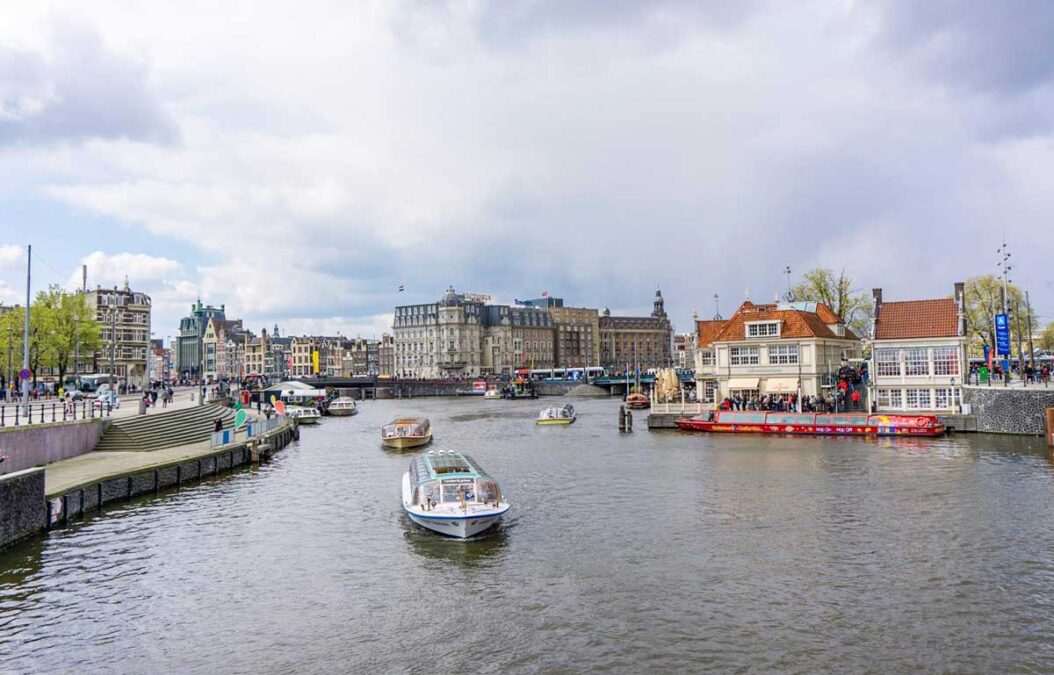 Cruise with Cheese & Wine Option
---
✓ 4.6/5 stars out of 7100+ reviews
✓ You can add a wine and cheese option
Best 9 Canal Cruise Tours in Amsterdam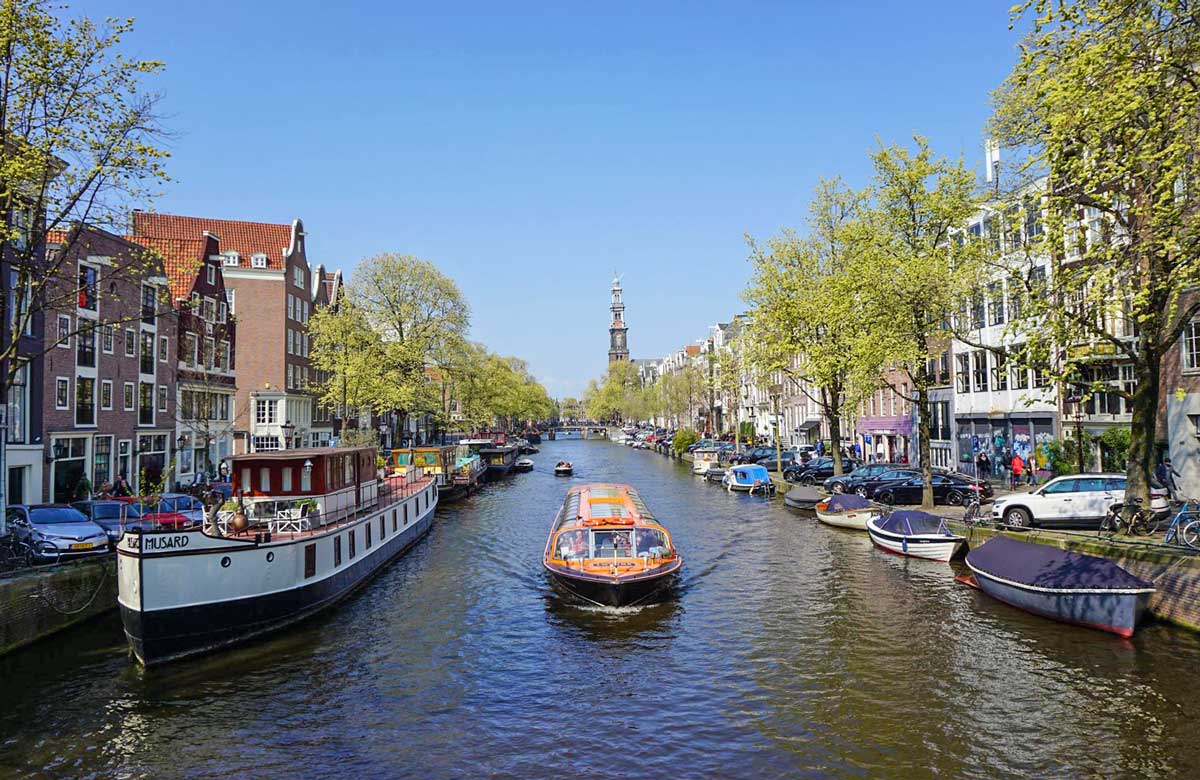 If you're planning a trip to Amsterdam, a boat tour should definitely be on your to-do list. As you cruise along the beautiful canals, you'll be able to witness the city's landmarks from a whole new angle!
Besides, this 75-minute tour offers audio guides in 19 different languages and complimentary earphones, so you won't miss a beat of Amsterdam's fascinating history.
And let me tell you an intriguing fact that I've learn on this type of cruise/tour – did you know that the people of Amsterdam use their windows and a pulley system to haul furniture into their homes?
Yes, due to the narrow staircases in the city's historic buildings (taxes used to be partially determined by the width of a place), the Dutch ingeniously devised this method to hoist items up and in through the windows.
If you look carefully, you'll see that many old buildings have a pulley with a hook attached to their facade.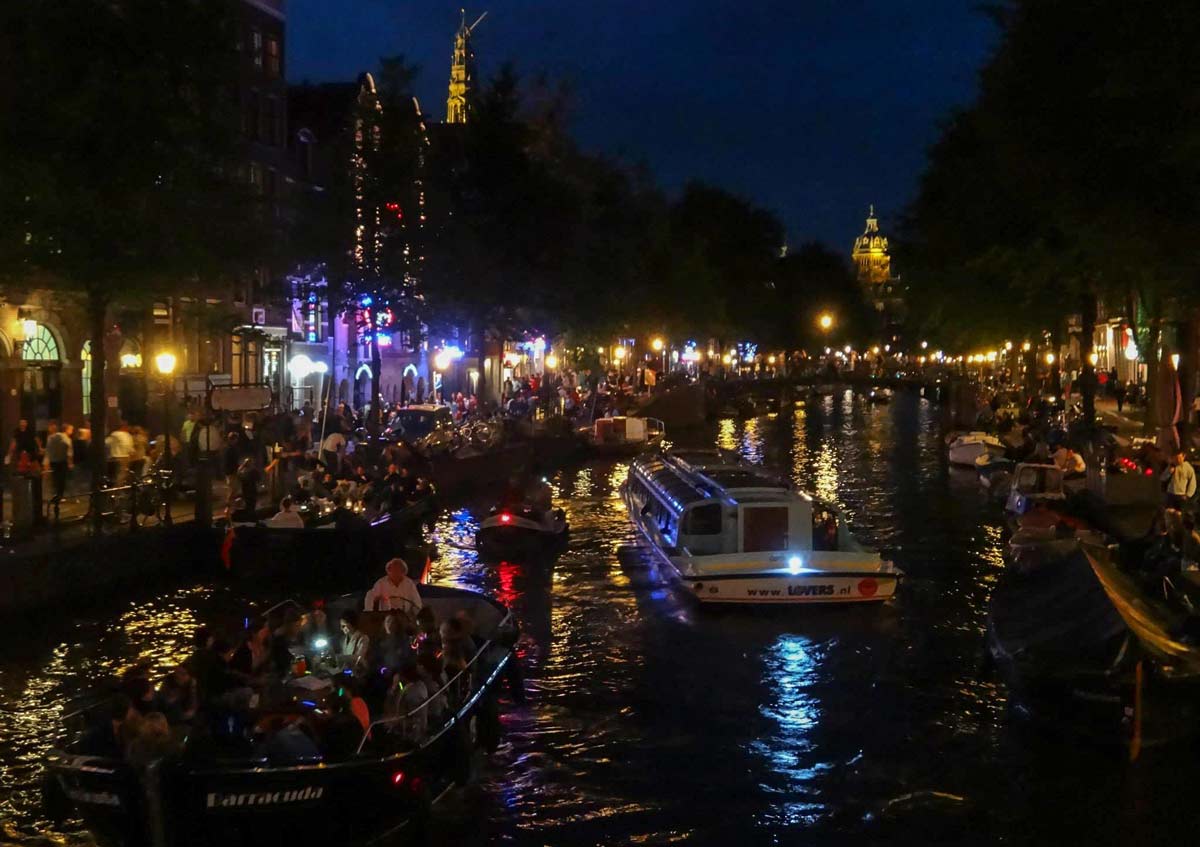 For those looking to experience Amsterdam's vibrant nightlife from the city's tranquil canals, you can book an evening canal cruise, like this one.
As the sun sets and the city lights twinkle on, you'll get to witness Amsterdam's most iconic sights and the lively evening atmosphere from a unique perspective, during this 1.5-hour boat tour (I always say that a city looks best at night!).
As with the City Canal Cruise, you'll have an audio guide available in 19 languages, so you'll get to hear the commentary in your own tongue if you want to.
And while they do provide complimentary earphones, I would still suggest you bring your own pair if you can.
It's also worth mentioning that this cruise is wheelchair accessible, making it a convenient choice for all travelers.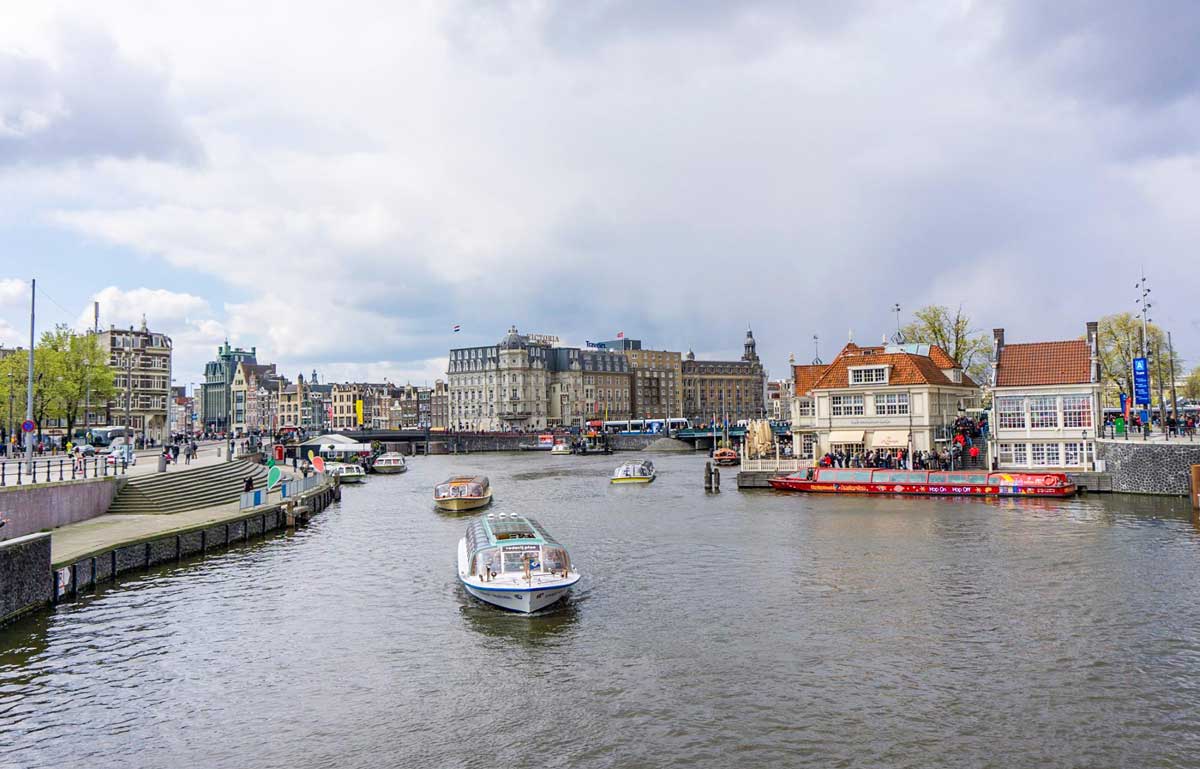 ⭐️ RATING: 4.6/5 (8000+ Reviews) | ⏳ TOUR LENGTH: 1 hours | ✅ Book it!
If you're someone who loves to add a culinary twist to your travel experiences, then this Boat Cruise with Cheese & Wine Option can be a great choice. After all the Netherlands are famous for their Gouda.
What sets this cruise apart is the fact that it includes live guiding from the skipper and hostess (instead of just an audio guide), giving you a more personalized and intimate tour of the Amsterdam canals.
But the best part is that you also get to indulge in a delightful spread of unlimited cheese and drinks (wine, beer, and soda).
Sure, there's also the option to do the tour without any add-on, but I highly recommend paying a bit more and going for the option with cheese and drinks included.
If you're looking for an exclusive and tailored experience, you can book a private canal tour.
This private tour caters to groups of up to 10 guests on a small electric boat, making it perfect for special occasions, larger families, or simply a personalized exploration of the city's charming canals.
And the best part? You can customize the tour to align with your group's interests.
Also, you're free to bring along your favorite snacks and drinks and enjoy the sights of Amsterdam at your own pace.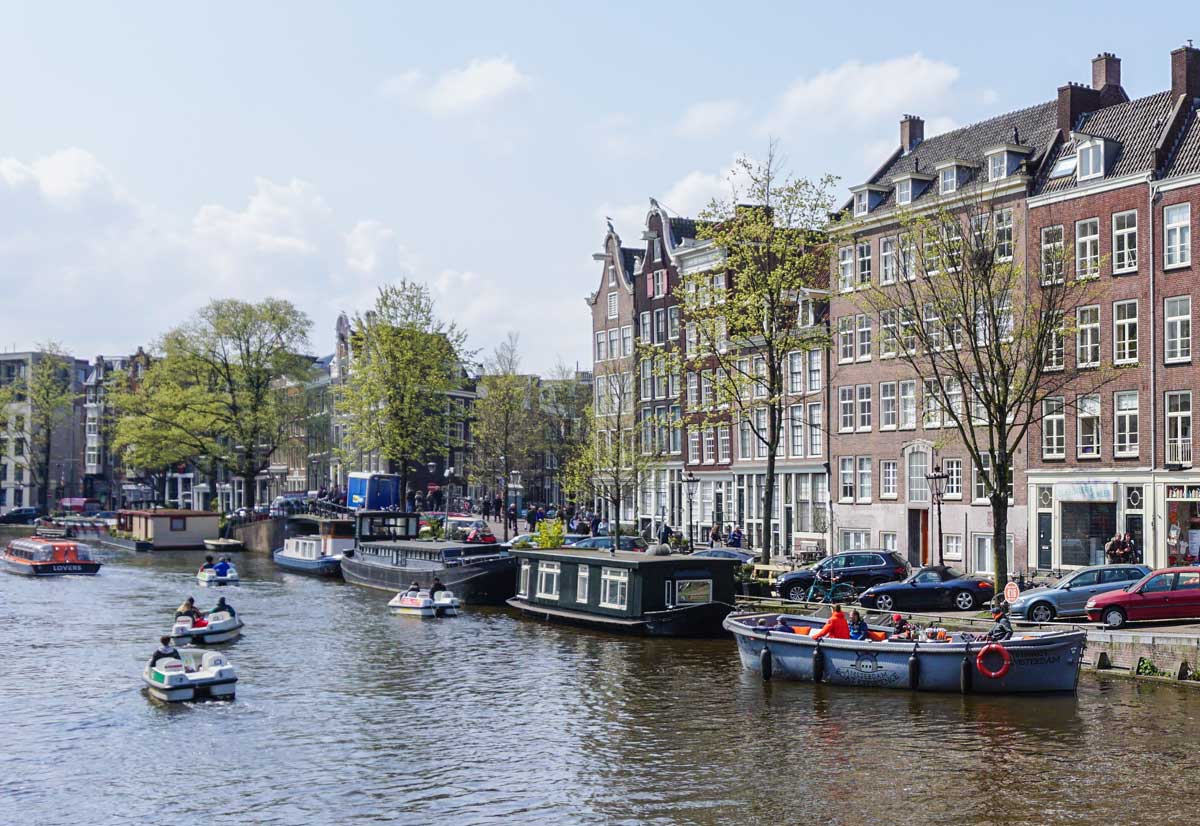 ⭐️ RATING: 4.6/5 (5000+ Reviews) | ⏳ TOUR LENGTH: 1 hours | ✅ Book it!
If you're looking for a canal tour that's more laid-back and lighthearted, look no further than this Open Boat Canal Cruise with Onboard Bar.
Just imagine yourself cruising through Amsterdam's beautiful canals on an open boat, feeling the cool breeze on your face, all while enjoying a refreshing drink. Sounds pretty great, right?
The cruise also offers live commentary, which adds a more personal touch to the trip.
However, keep in mind that your skipper and bartender double as your guides, so while they're busy, there might not be as much information being provided as on other tours.
It's also worth noting that drinks are not included in the tour price, so you'll need to pay for these separately. But trust me, sipping on a cool beverage while navigating through the city's waterways is a treat worth splurging on.
This open boat cruise is perfect if you're in the mood for a fun and casual canal tour that combines sightseeing with the relaxing vibe of a cozy bar.
If you love a good slice of pizza, then the Evening Canal Cruise with Pizza and Drinks is probably right up your alley.
As you glide through Amsterdam's glittering evening waterscape, you'll be treated to your choice out of five pizza options. And to wash it all down, you can choose two complimentary drinks – pick from wine, beer, or soft drinks.
The only downside for some people is that there's not much commentary during the tour.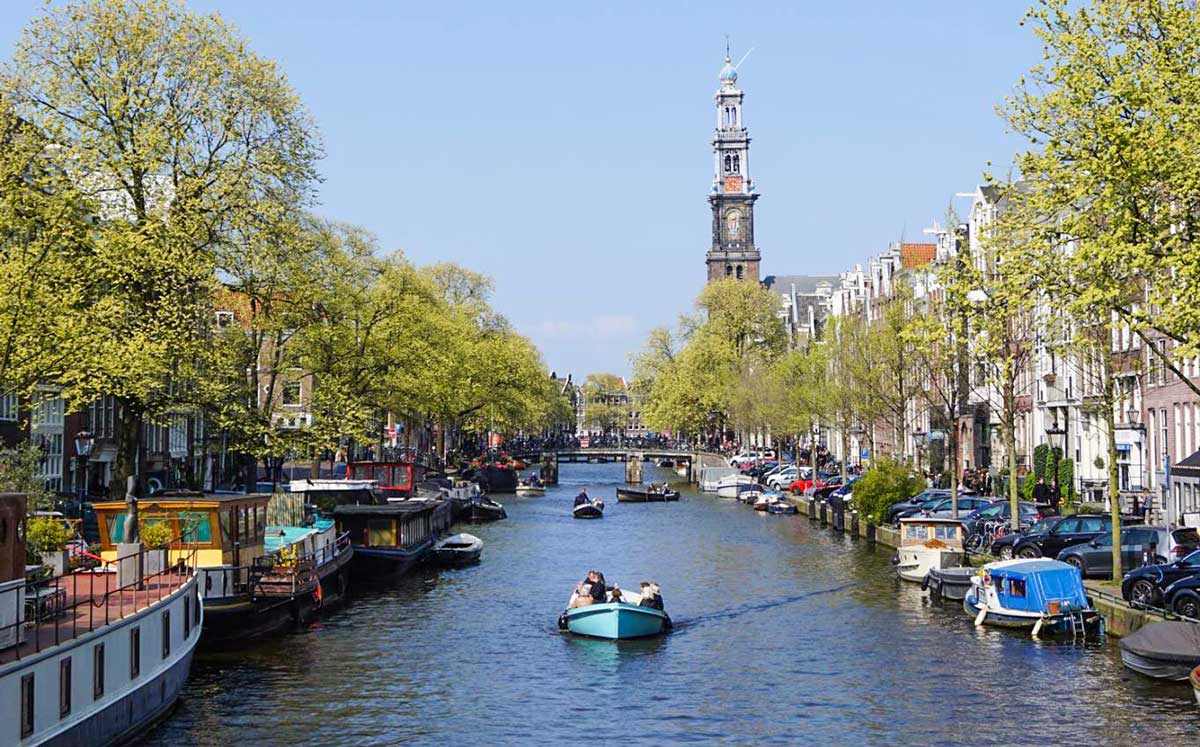 This cruise offers a more intimate and environmentally-friendly way to discover the enchanting canals of Amsterdam.
This tour uses a small electric boat, which not only provides a quieter and more peaceful experience, but it's also a green alternative that helps keep the canals clean and the city's air fresh.
But the real cherry on top is the live commentary from a local guide. Their insider knowledge truly breathe life into the city's landmarks, making you feel connected to the Amsterdam in a way no ordinary tour can.
If you're looking to add a dash of romance to your Amsterdam trip, this canal cruise can be a great option.
This tour goes beyond the traditional sightseeing experience, offering an intimate journey down Amsterdam's beautiful canals in a small electric boat.
The tour includes a small bottle of Prosecco, perfect for toasting to your memorable trip or special occasion and an assortment of snacks like cheese, cookies and crackers. Water is also provided.
The guide makes sure to offer a good balance of storytelling, answering questions, and providing quiet moments for you and your partner to just relax and enjoy the serene beauty of Amsterdam.
⭐️ RATING: 4.4/5 (400+ Reviews) | ⏳ TOUR LENGTH: 1.5 hours | ✅ Book it!
If an evening of sipping wine and savoring cheese while floating down Amsterdam's canals sounds great to you, then you should consider booking this boat tour.
Whether you're a fan of white, red, or rosé, this tour has got you covered. Along with wine, you'll also be presented with a variety of local cheeses as well as water (both sparkling and still).
There is a slight downside though. You'll be seated at a table with another pair, so if you're looking for a romantic experience, this is not it. Rather, think of it as a chance to make new friends or engage in some interesting conversation.
Amsterdam canal tours FAQs
Is it worth doing a canal cruise in Amsterdam?
Absolutely! A canal cruise in Amsterdam offers a unique perspective of the city's stunning architecture, historical landmarks, and vibrant life along the waterways.
Where is the prettiest canal in Amsterdam?
That's a tough one as there are so many beautiful canals in Amsterdam. However, many would agree that the Prinsengracht, part of the iconic UNESCO-listed Canal Ring, is one of the prettiest. Its charming, historic buildings and picturesque houseboats make it a favorite among both locals and visitors.
What is the best time of day to do a canal cruise in Amsterdam?
Honestly, the best time of day for a canal cruise in Amsterdam depends on what you're looking for. If you want clear views of the iconic architecture then go for daytime – particularly late morning to early afternoon.
However, for a magical and romantic experience, an evening cruise is hard to beat. The city lights reflecting off the water make for a truly memorable journey.
✓ The City Canal Cruise is a great way to see Amsterdam from another angle while learning some interesting facts about its history.
Final Thoughts: Best canal cruise tours in Amsterdam
There you have it: a carefully curated list of the best canal cruises that Amsterdam has to offer.
Whether you're seeking for a information-filled guided tour, a fun-filled pizza party, or a romantic rendezvous complete with Prosecco and local cheese, there's plety of options.
So go ahead, make your pick, and get ready to discover the magic of Amsterdam from its best vantage point – the beautiful canals.
Happy cruising~
---
MORE INFO ABOUT NETHERLANDS