Cinque Terre, literally translating to 'Five Lands,' is a charming and widely popular tourist destination that consists of five colorful coastal Italian villages – Riomaggiore, Manarola, Corniglia, Vernazza, and Monterosso al Mare.
But you might wonder: "Is Cinque Terre actually worth visiting? Or is it just another overrated destination?" Stay tuned to find out the answer to these questions.
Disclosure: Some of the links in this post are affiliate links. If you click on them and make a purchase, I may receive a commission at no extra cost to you. Check my full disclaimer here.
Is Cinque Terre Worth Visiting? (Short answer)
In my opinion, Cinque Terre is worth every bit of the hype and it's without a doubt a must-visit destination for anyone seeking stunning coastal views and colorful, picturesque villages.
Additionally, there are numerous hiking trails in the area that you can explore, making it an ideal spot for adventure enthusiasts and nature lovers alike.
And although it can get fairly crowded during peak season, it remains a tremendously popular destination for a reason.
Reasons why you should visit Cinque Terre, Italy
Here is why you should move Cinque Terre to the top of your Italy travel bucket list.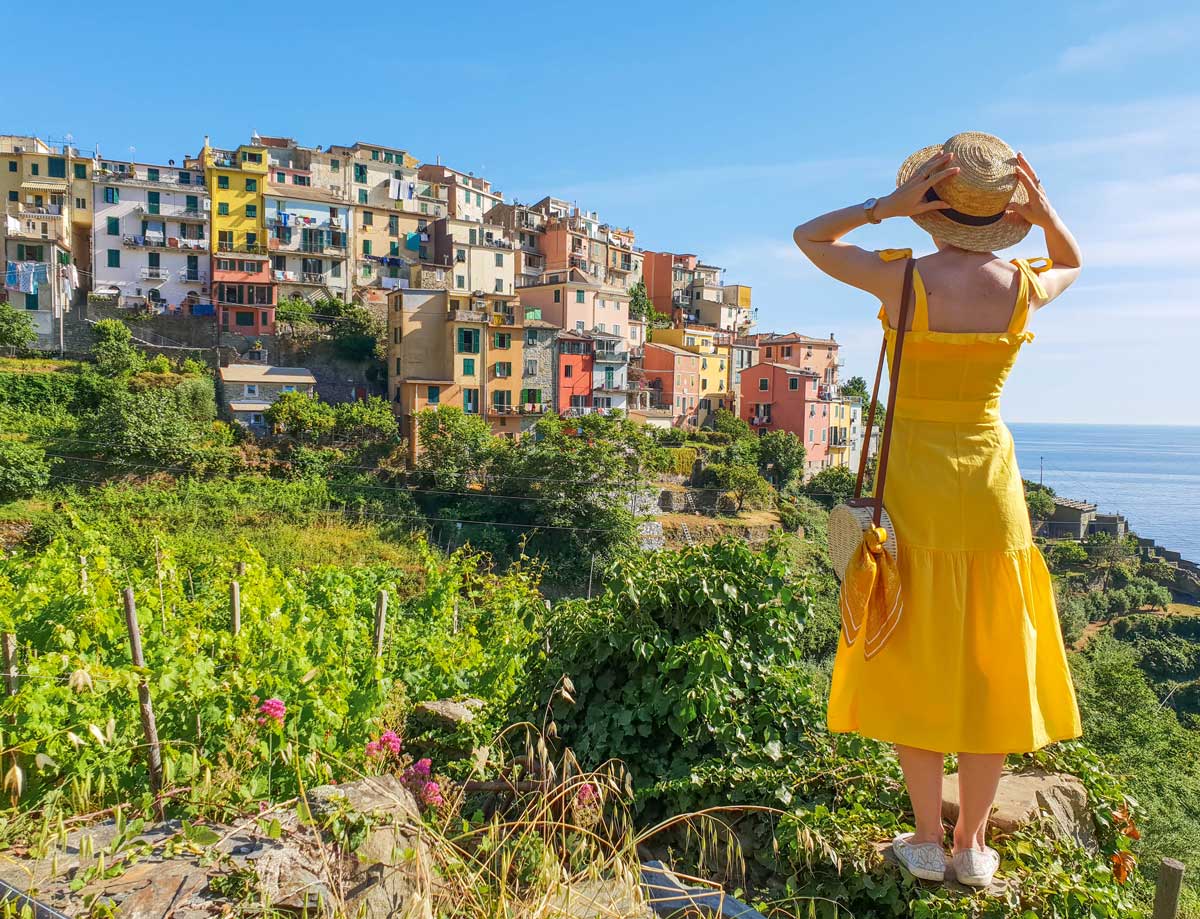 Colorful, postcard-perfect villages
The 5 villages of Cinque Terre are famous worldwide for their colorful, postcard-perfect look.
Nestled along the rugged coastline of the Italian Riviera, Monterosso, Vernazza, Corniglia, Manarola, and Riomaggiore each boasts a unique charm and beauty that can leave any traveler in awe.
Additionally, the laid-back vibe, coupled with the rustic charm of the narrow lanes, vineyards, and picturesque harbors, create an almost magical atmosphere that you won't find in many other places.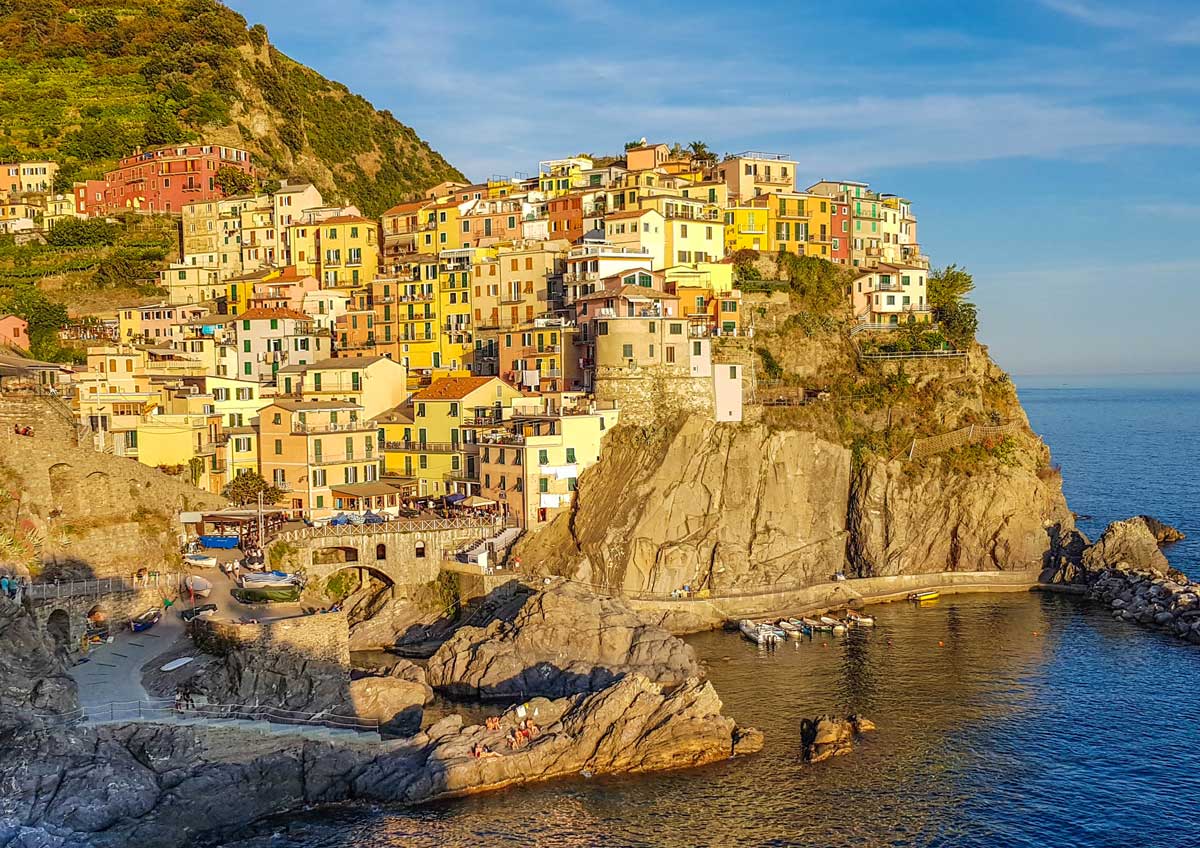 Amazing views
When it comes to stunning views, the Cinque Terre region certainly doesn't disappoint!
Whether you're enjoying the sunset from a high vantage point in Corniglia, counting the twinkling lights of Manarola at dusk, or admiring the beautiful coastline from one of the many trails surrounding the villages, you're in for a visual treat.
I actually wrote a dedicated post listing some of the best views in Cinque Terre, that I highly recommend you to read. All spots are located in or near the villages, so there's no need to worry about doing a lot of hiking if that's not your thing.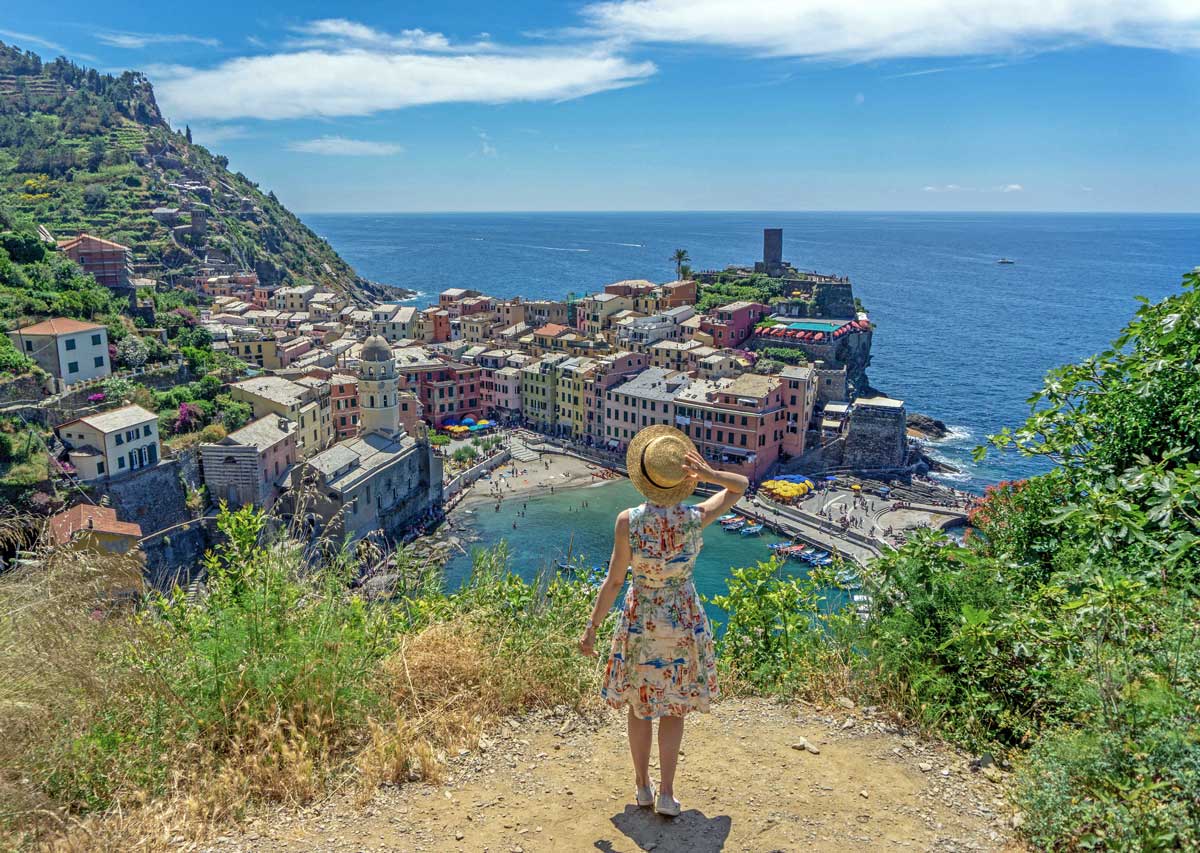 Hiking
One of the major highlights of Cinque Terre is its many hiking trails. If you're an outdoor enthusiast, the footpaths around the five villages offer a good mix of natural beauty and physical challenge.
It is important to note however, that landslides can occur rather frequently in the region, leading to the closure of some trails without prior notice, due to safety concerns.
As a result, remember to always check the current status of the paths you intend to follow, before embarking on any hikes.
Also, you should know that during high season, the two most popular trails (Monterosso – Vernazza and Vernazza – Corniglia) require a paid Cinque Terre Pass (all other paths are free to use).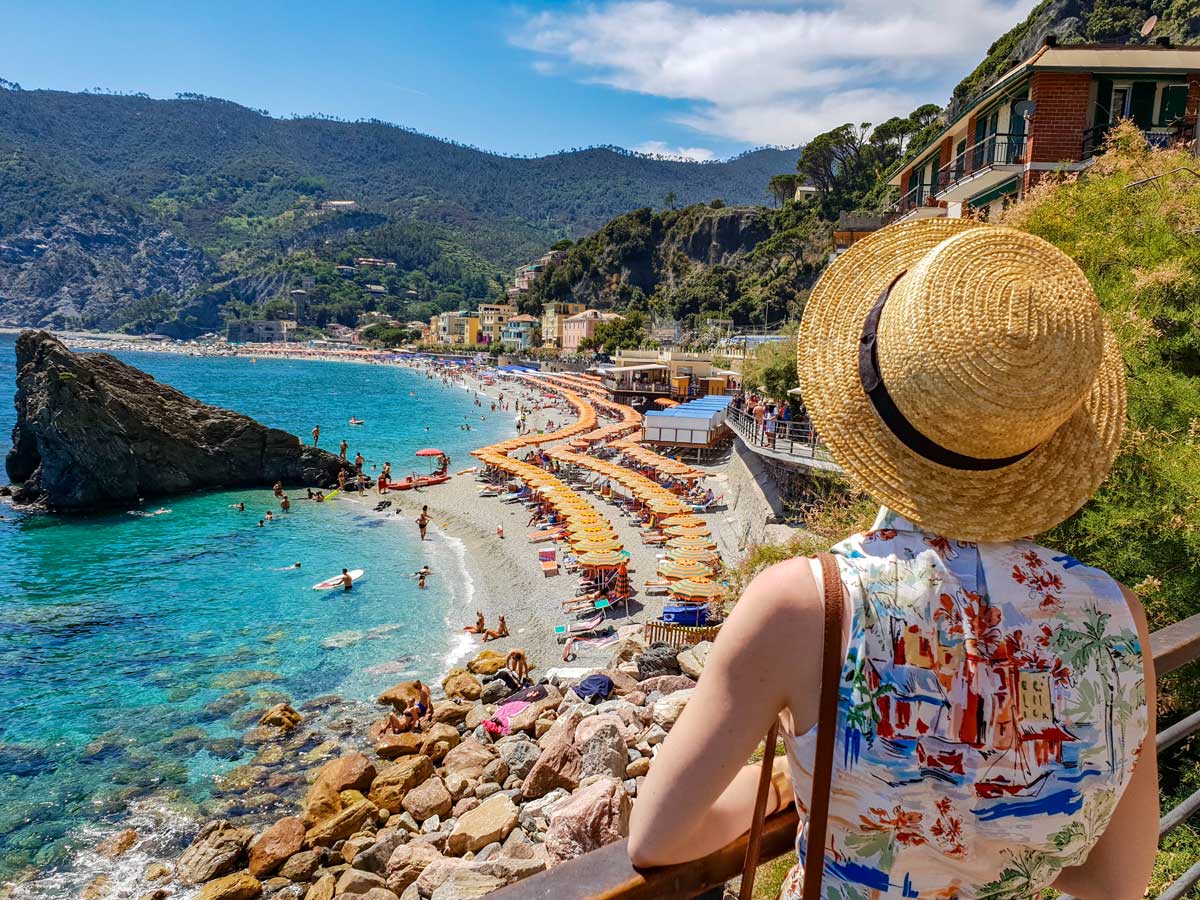 Water activities
Cinque Terre's proximity to the sea makes it a prime location for various water activities.
You can hop on a kayak or paddleboard to explore the shoreline at your own pace, or even book a boat tour for a leisurely day out on the water (know that you can't ride a rented motor boat without a skipper in the Cinque Terre protected area).
Snorkeling and scuba diving are also popular activities to do here, with many spots offering you a chance to discover the underwater life of the Mediterranean Sea.
However, if you're more into chilling, you can just relax at one of the few beaches available and soak in the sun.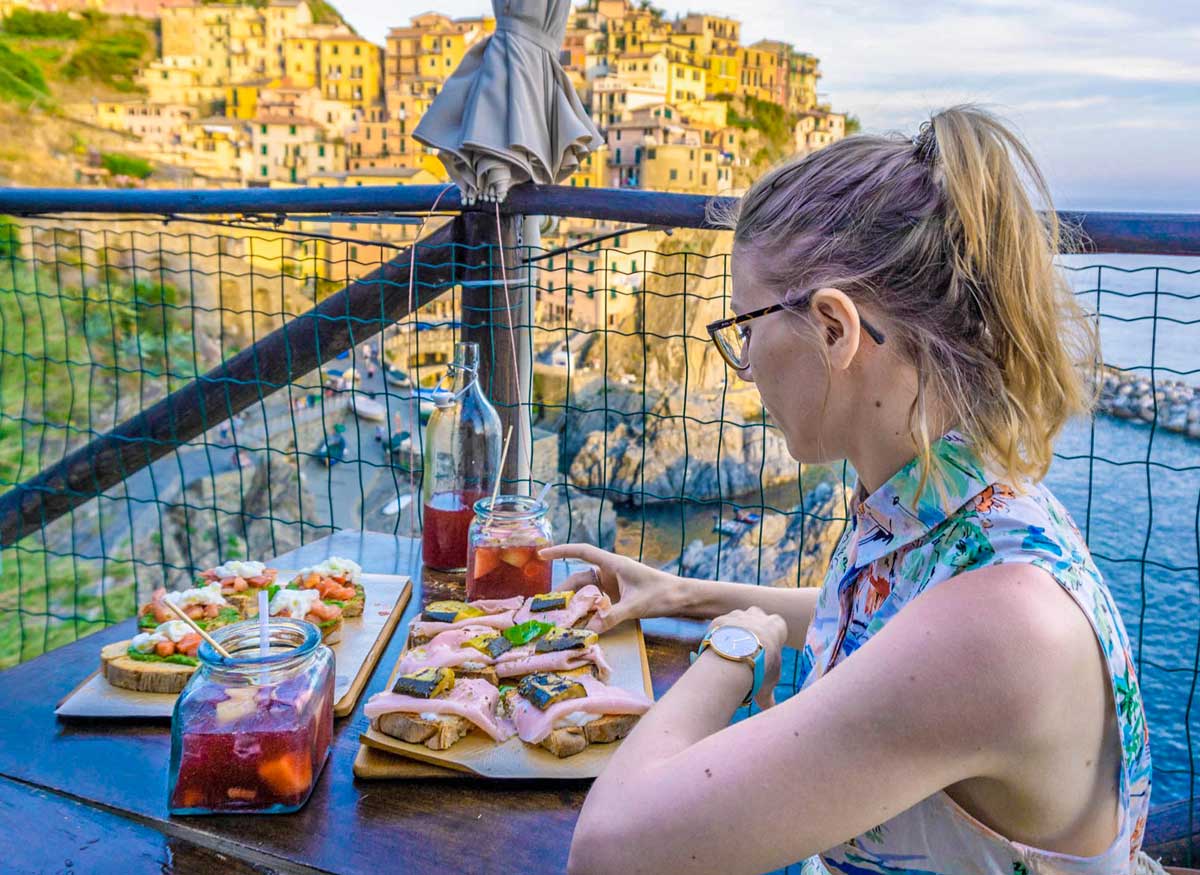 Delicious food
Last, but certainly not least, is the food. After all, Cinque Terre is situated in Italy, which it's famous for its cuisine all around the world!
The local specialty is fresh seafood, often paired with trofie pasta and the traditional Pesto Genovese.
You should also try the anchovies from Monterosso or the Ligurian focaccia, a type of flat oven-baked bread that makes a perfect snack. For wine lovers, the local white wine, Sciacchetrà, is a must!
Overall, dining in Cinque Terre is more than just a meal, it's an experience that combines delightful flavors with a picturesque atmosphere, often complemented by a sea view. Just another reason why Cinque Terre is truly worth a visit!
Reasons why you might opt out of visiting Cinque Terre
Despite all the charm and attractions, Cinque Terre might not be the perfect fit for everyone. Here are a few reasons that might make you reconsider visiting this Italian gem.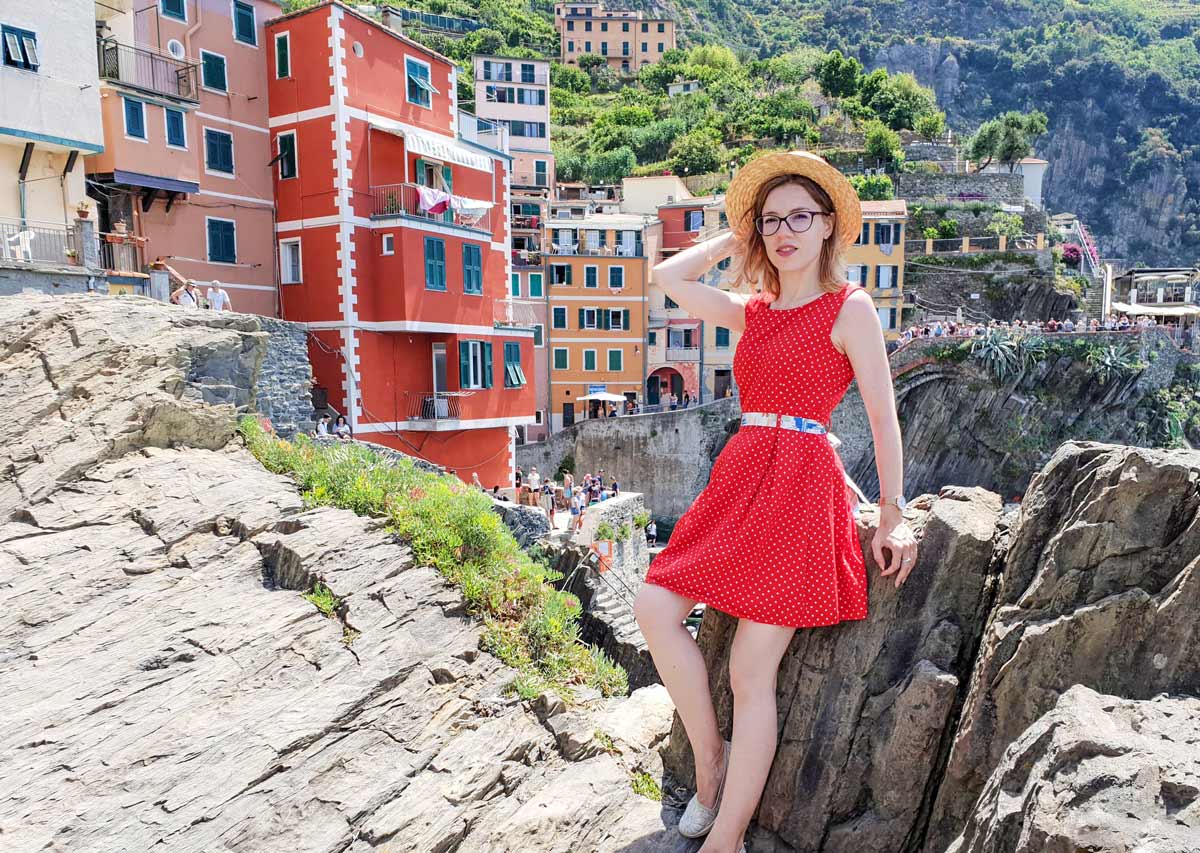 It's often crowded
As I already mentioned, the beauty of Cinque Terre has not gone unnoticed. As a result, it can get quite crowded, especially during the peak travel months (June – August).
In fact, the narrow streets of the villages often buzz with tourists even during the shoulder and off seasons, and the most popular hiking trails can sometimes feel congested.
If you're someone who prefers a tranquil vacation away from bustling crowds, this could be a potential drawback.
TIP: If you want to experience an authentic and tranquil atmosphere in Cinque Terre, just stay overnight in one of the villages (my personal recommendation is Manarola).
Most tourists visit the area as a day trip, therefore they depart at the end of the day, leaving behind the locals.
Hot weather in summer
Another aspect to consider is the weather. Summers in Cinque Terre can be quite hot, with temperatures often rising above 30 degrees Celsius (86 degrees Fahrenheit).
For some, this could be uncomfortable, particularly if you plan on hiking (remember to stay hydrated and protected from the sun!).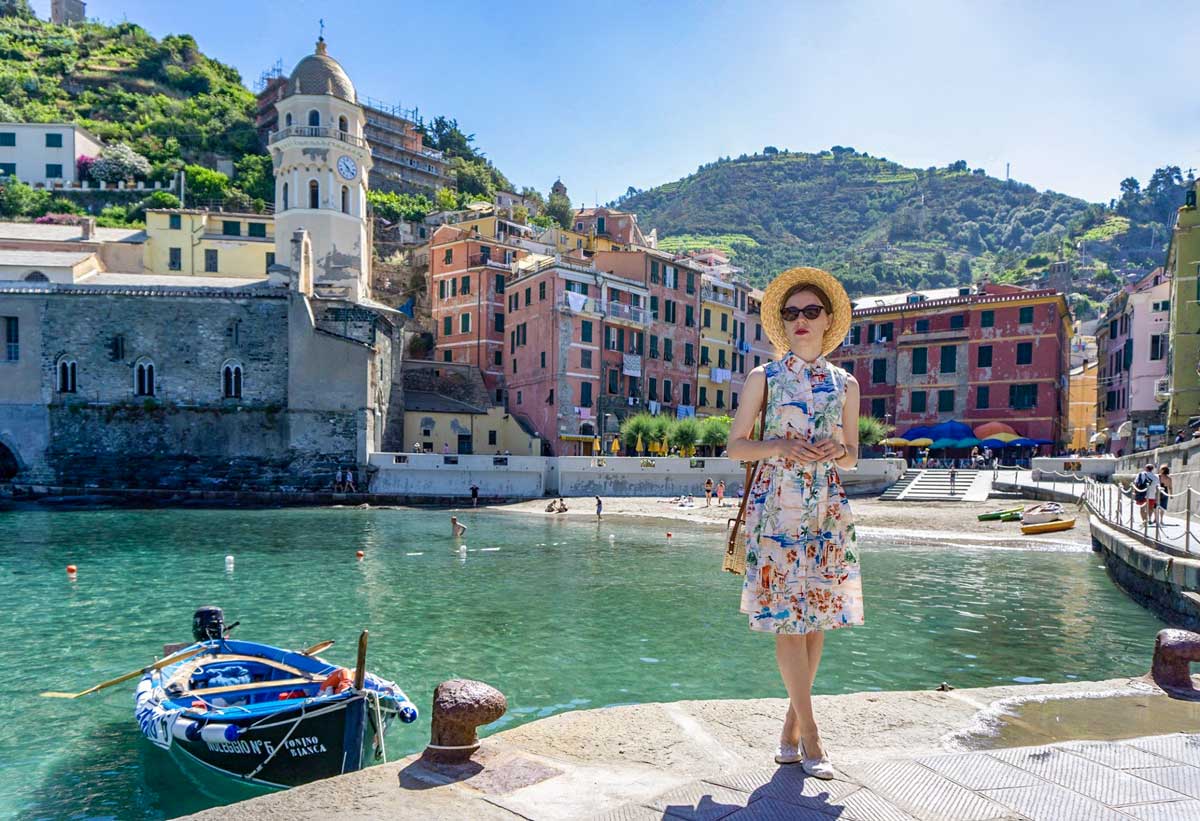 Not ideal for a beach vacation
While Cinque Terre is a coastal region, it might not meet your expectations if you're hoping for a classic beach vacation.
Apart from Monterosso al Mare, which has a reasonably large strip of sand, the other villages have small and/or pebbly beaches. And in the case of Manarola, there is actually no beach at all.
So, if you're dreaming of spending your holiday sprawled out on a vast sandy beach, Cinque Terre may not be the ideal destination for you.
Wrap up: Is Cinque Terre worth visiting?
In the end, whether Cinque Terre is worth visiting or not really comes down to what type of vacation you want to have.
If colorful villages, stunning views, delightful hikes, water activities, and delicious food excite you, then Cinque Terre should be an amazing destination for you.
But if you prefer solitude, cooler climates, or sandy beaches, it might be worth exploring other destinations.
Happy travels~
---
YOU MIGHT ALSO LIKE