Are you looking for the best Florence night tours? Well, you've clicked on the right post.
As a European resident and an avid traveler, I've visited Florence twice in the last few years and I can tell you that every city offers a different ambiance after the sun goes down, and the Cradle of Renaissance is no exception.
While you can venture out and experience the city on your own at night, there are also several tours that you can join, if you prefer a more structured experience.
So let's dive in and and see what are the best Florence by night tours to take!
Disclosure: Some of the links in this post are affiliate links. If you click on them and make a purchase, I may receive a commission at no extra cost to you. Check my full disclaimer here.
My Top 3 Picks: Florence night tours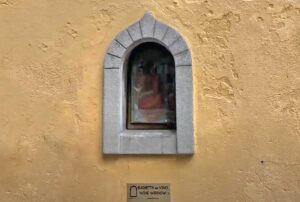 Florence Sunset Wine & Food Tour
---
✓ 5/5 stars out of 500+ reviews
✓ Sample 5 wines and the iconic Negroni cocktail
✓ Visit "wine windows" among other locations
✓ Taste local cheese, cold meats & Tuscan dishes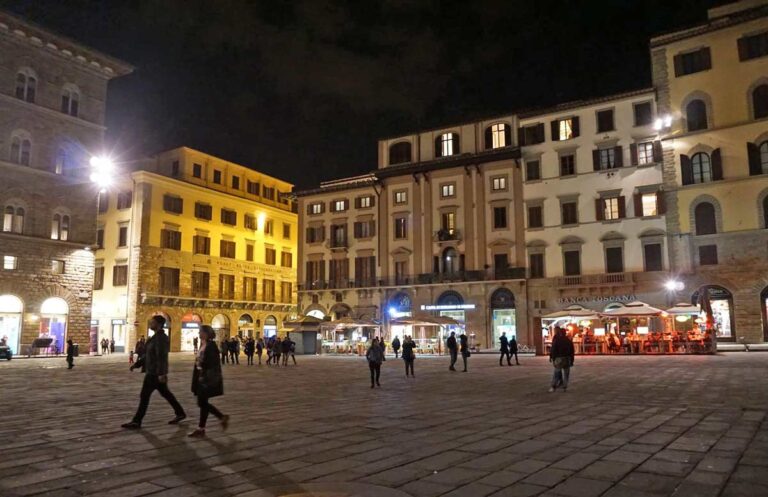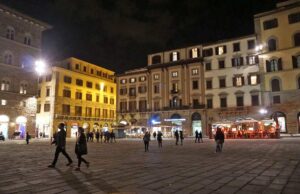 Tipsy Tour Fun Bar Crawl In Florence
---
✓ 5/5 stars
✓ All alcoholic beverages are included
✓ Visit a "wine window" among other locations
✓ Great choice for solo travelers and those that love meeting new people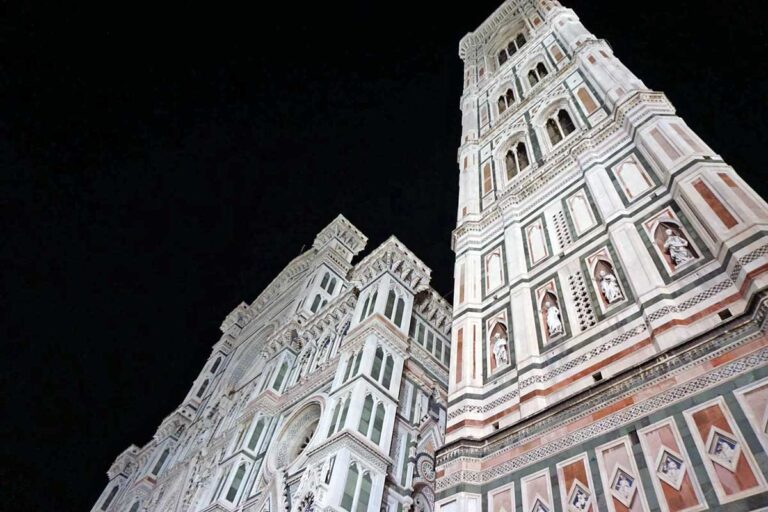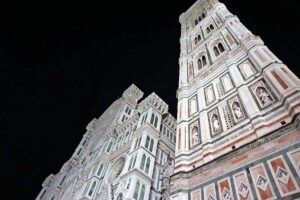 Best of Florence Tour by Night
---
✓ 5/5 stars
✓ See the historic center of Florence without the daytime crowds
✓ Have a passionate art historian guide you along the way
✓ Small group (15 people)
10 Best Florence night tours
⭐️ RATING: 5/5 Stars | ⏳ TOUR LENGTH: 3.5 hours | ✅ Book it!
If you're a self-proclaimed foodie, a wine lover, or perhaps both, then this "Florence Sunet Wine & Food Tour" should definitely be on your itinerary.
A delightful evening adventure around Florence, this tour takes you to visit some historical 'wine windows', where you'll get to sample the local wines in a quite unique way (honestly, this is one of the lesser known reasons why Florence is truly worth a visit)!
Along the way, you'll also get to taste some local cheeses, cold meats, and bruschetta that'll make your taste buds rejoice.
Not to mention, you'll get to watch how fresh pasta is cooked (and savor it as well), sample the traditional ribollita soup or wild boar stew, all paired beautifully with different Tuscan wines.
But this tour isn't just about wine, as you'll also get to sample Negroni, an iconic cocktail in Florence, after seeing how it's being made.
And lastly, you'll learn how to recognize authentic artisan gelato, an essential skill for any lover of this sweet and cold dessert.
The tour offers various starting hours, allowing you to choose how late in the evening to have the experience.
⭐️ RATING: 5/5 Stars | ⏳ TOUR LENGTH: 3 hours | ✅ Book it!
If you're looking to spice up your night in Florence with laughter, new friends, and a few drinks, then the "Tipsy tour fun bar crawl in Florence" could be exactly what you're searching for.
A great choice for solo travelers or for those who just love to meet new people, this tour offers a lively night out in the city, connecting you with fellow wanderers over a glass of wine or a cocktail.
The tour offers several starting hours, allowing you to choose just how late you want your night to unfold and all alcoholic beverages are included.
Honestly, joining this bar hopping tour is like having a night out with old friends, even if you've just met. It's about letting loose, sharing stories, and exploring Florence's nightlife with a local guide who knows all the best spots.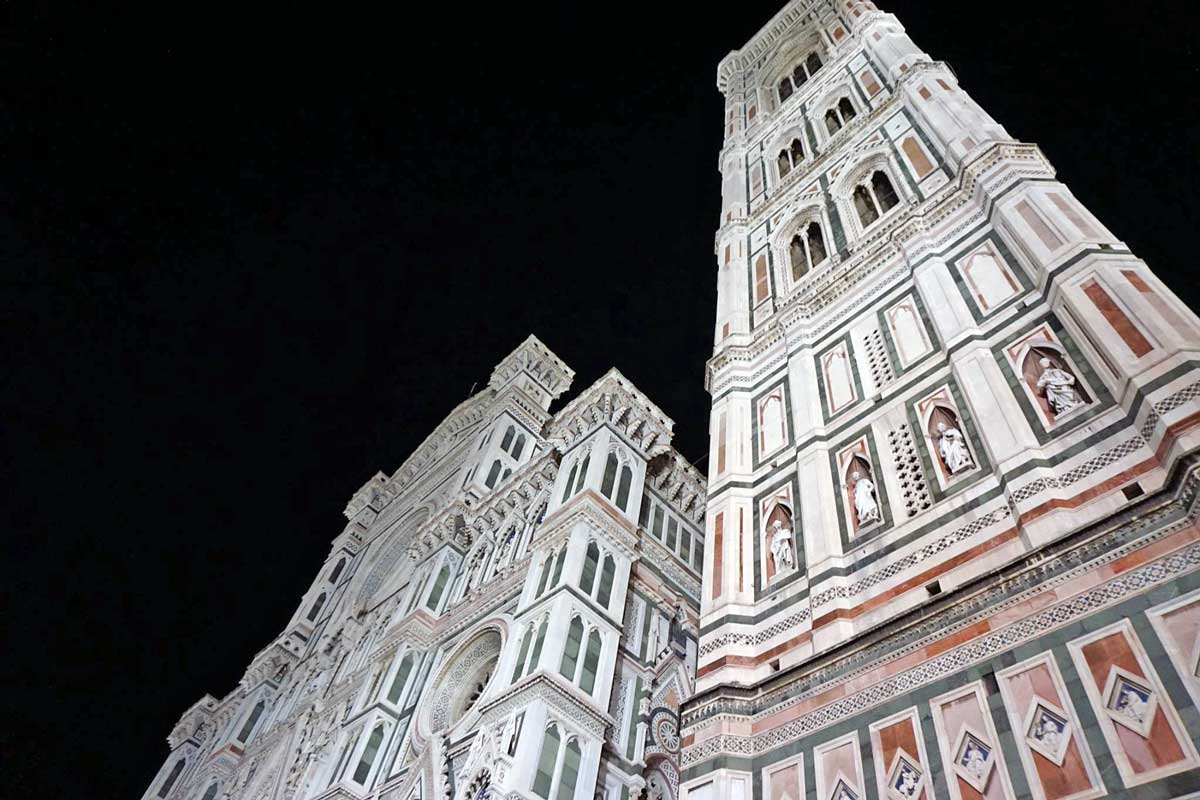 ⭐️ RATING: 5/5 Stars | ⏳ TOUR LENGTH: 2 hours | ✅ Book it!
Are you a lover of art and history, but not so much of the bustling daytime crowds? Then the "Best of Florence tour by night" might just be the perfect evening escape for you.
This 2-hour guided walking tour offers the opportunity to explore the heart of Florence without the hustle and bustle that fills the streets during the day.
Starting at 7 pm, you'll embark on an informative journey through the city's most iconic sites, alongside a passionate art historian.
Whether you're marveling at the towering Duomo or wandering the historic cobbled streets, your guide will enrich your experience with insights and anecdotes.
And with a small group size, capped at just 15 people, you'll have ample opportunities to ask questions, delve deeper into the subjects that interest you, and soak in the ambiance of Florence under the evening sky.
Overall, if you're looking to avoid the day crowds and experience the city's center in a unique way, this evening walking tour is a choice that won't disappoint.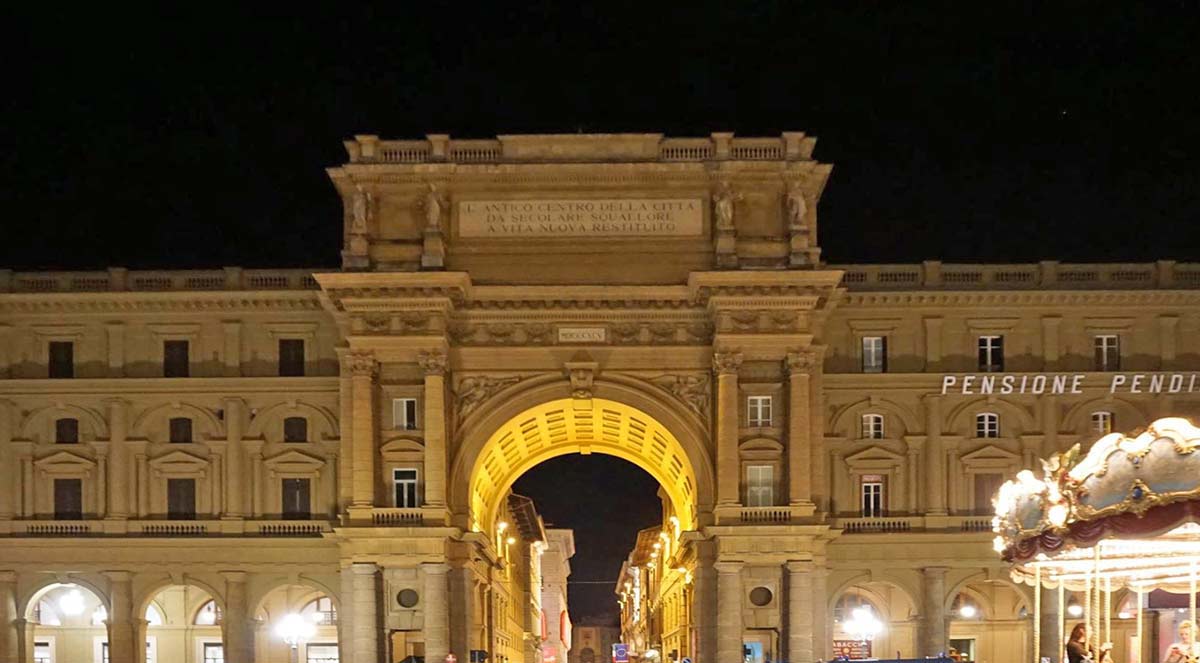 ⭐️ RATING: 4.5/5 Stars | ⏳ TOUR LENGTH: 2 hours | ✅ Book it!

Looking for a delightful introduction to Florence, complete with drinks and the famous Italian aperitivo? Look no further than the "Florence at Sunset: Hidden gems and traditions of aperitivo" tour.
While numbers are limited to just 12 people for the small group tour, you can also opt for a private tour for an even more intimate and engaging experience.
Your evening will consist of three delightful stops for drinks and aperitivo (local cheese, bruschetta). And a visit to a traditional wine window is included in the tour itinerary, as well as sipping a drink and having snacks in the lively Piazza Santo Spirito.
However, while this tour is an excellent opportunity for first-time visitors to explore lesser-known places in Florence, it's worth noting that seasoned travelers may already know much of the information provided by the guide.
That said, the camaraderie, food and drinks, combined with the beauty of Florence after dusk, create an experience that's enjoyable for all.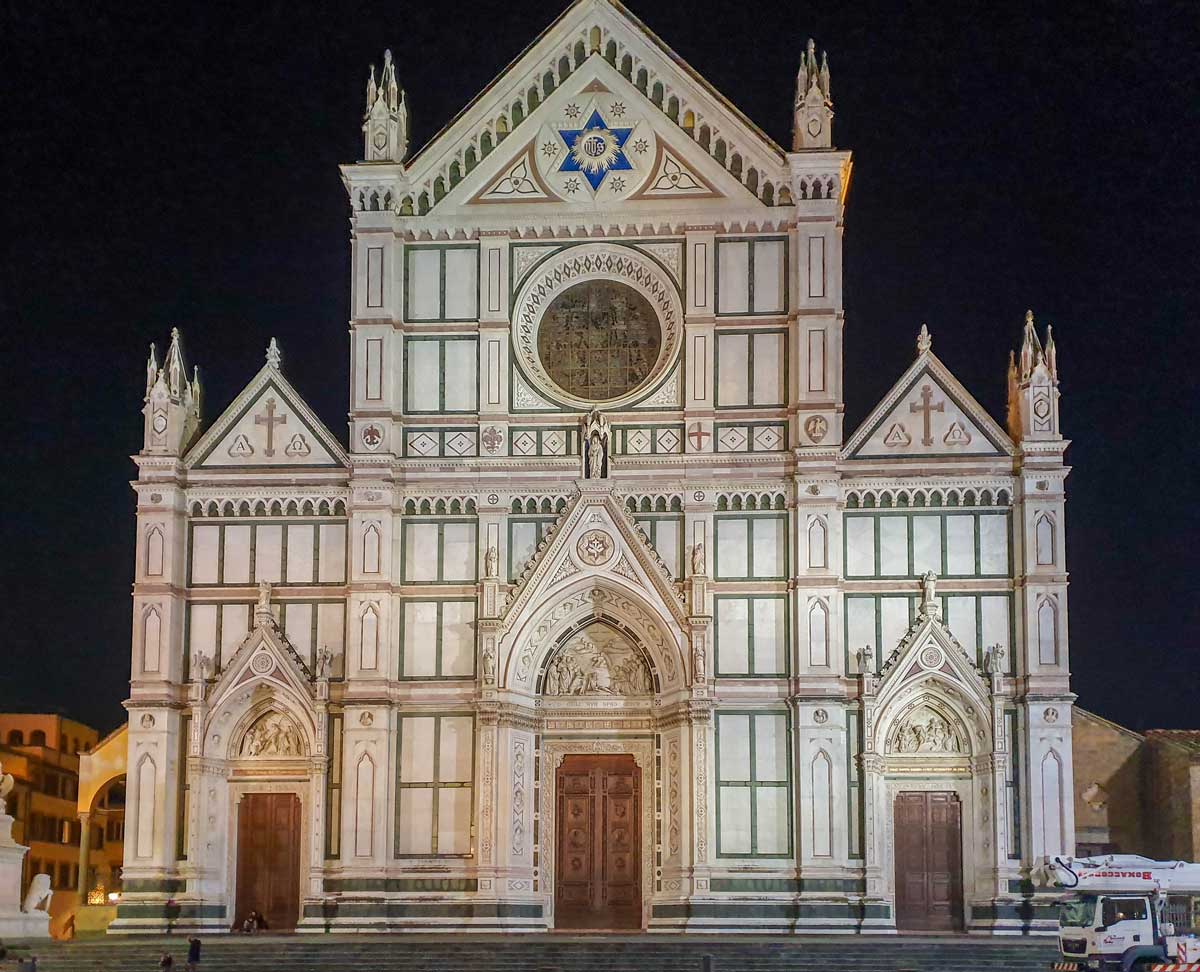 ⭐️ RATING: 5/5 Stars | ⏳ TOUR LENGTH: 2 hours | ✅ Book it!
If you're visiting Florence in summer, this evening guided tour is a fantastic way to see the city's must-see highlights, including the stunning Duomo, without battling the heat and crowds.
With a knowledgeable guide by your side, you'll delve into the rich history and captivating artistry of Florence, seeing the city from a unique perspective.
Furthermore, with a maximum group size of 12 people, the tour offers a more intimate and interactive experience.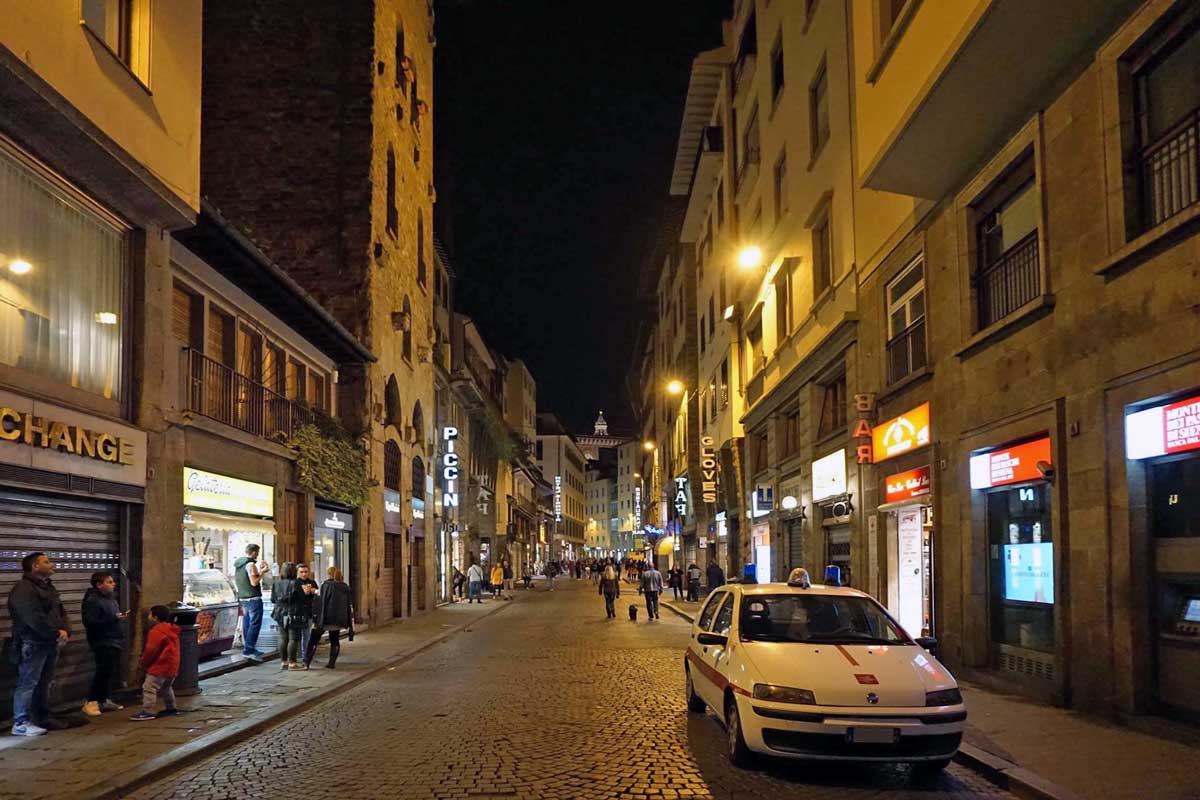 ⭐️ RATING: 5/5 Stars | ⏳ TOUR LENGTH: 3.5 hours | ✅ Book it!
Whether you're a solo traveler, exploring with family, or enjoying a romantic getaway with your partner, this tour offers a delightful Tuscan experience.
Limited to a cozy group of 12 people (or fewer), this tour is a leisurely culinary journey through Oltrarno and Santo Spirito neighborhoods.
As the evening unfolds, you'll sample an assortment of Tuscan cold cuts, bruschetta, focaccia, as well as local cheeses, all paired with good wine. Additionally, you'll even get to visit a traditional wine window.
But that's not all, as for dinner you'll be treated to Bistecca alla Fiorentina (Florentine steak), a renowned local dish that promises to be a highlight of your culinary adventures in Florence.
Lastly, what better way to conclude a perfect evening than with a scoop of authentic Italian gelato?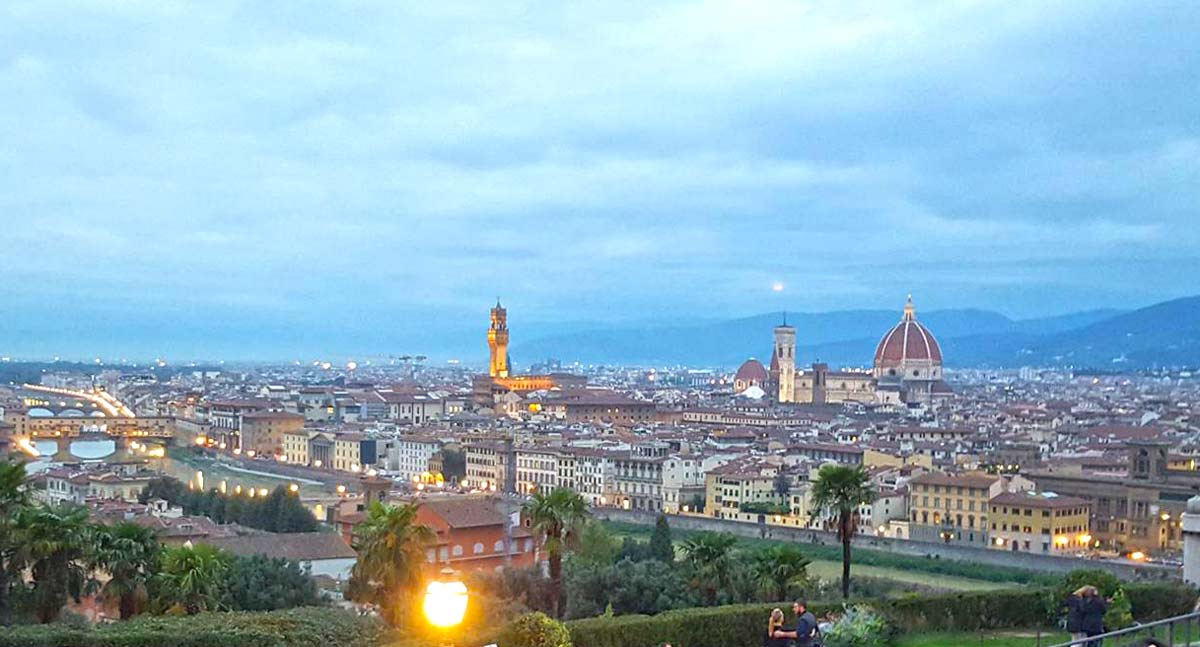 ⭐️ RATING: 4.5/5 Stars | ⏳ TOUR LENGTH: 2.5 – 3 hours | ✅ Book it!
For those eager to cover more ground and see Florence from a different perspective, the "Small Group Evening Bike Tour with Wine" is a refreshing option.
Don't worry, you don't need to be a seasoned cyclist to enjoy this tour. Most of the route is relatively flat, offering a pleasant ride through the city.
While there's a climb to Michelangelo Square, it's not that physically challenging, especially since the bikes are equipped with gears to make the ascent more manageable.
And just before your adventure ends, you'll also be able to enjoy a glass of Tuscan wine.
Limited to a maximum of 14 travelers, the tour has a friendly and relaxed vibe. The panoramic view from Michelangelo Square is definitely a highlight, offering a beautiful perspective of Florence's skyline as it glows in the evening light.
⭐️ RATING: 5/5 Stars | ⏳ TOUR LENGTH: 2 hours | ✅ Book it!
Are you intrigued by legends and dark tales? If so, the "Private tour of the dark heart of Florence" might be exactly the experience you're seeking.
With an expert guide leading the way, you'll delve into the violence, scandals, and feuds that were a part of daily life in Florence, in the past. From whispered conspiracies to notorious conflicts, this tour uncovers a side of the city that not many get to explore.
Whether you're a history buff, a lover of suspense, or simply curious about Florence's untold stories, this private tour (for up to 10 people) offers a unique perspective.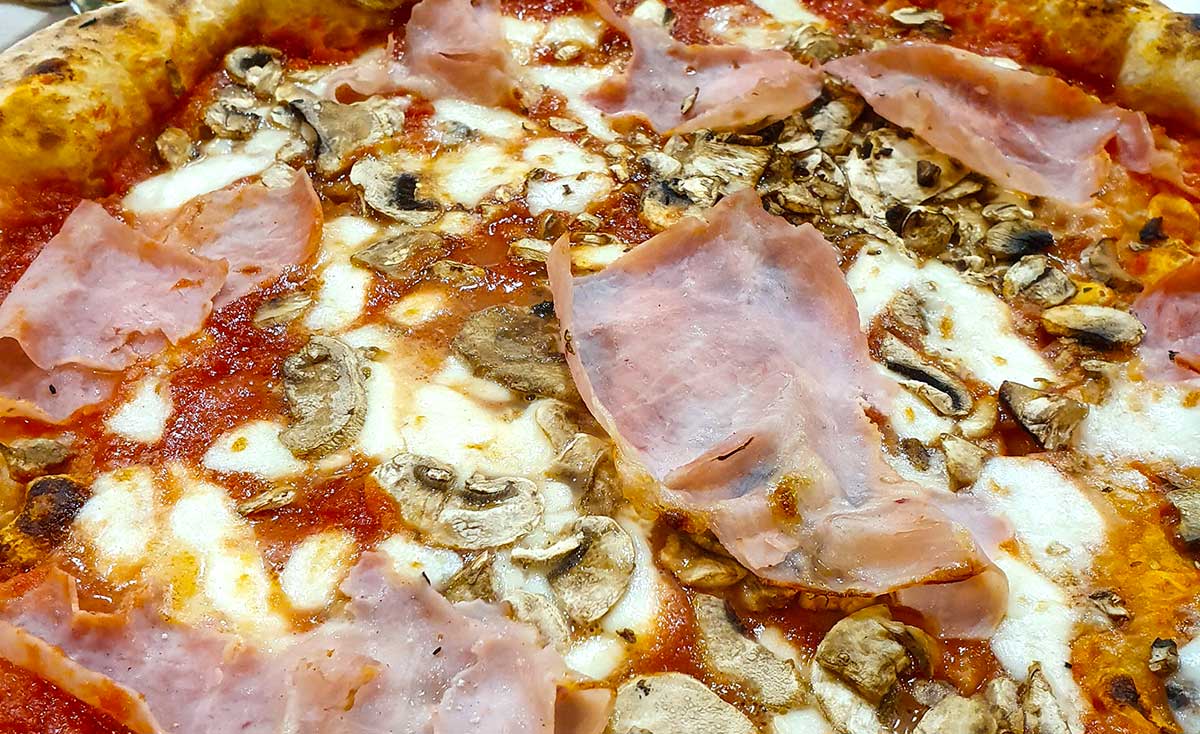 ⭐️ RATING: 5/5 Stars | ⏳ TOUR LENGTH: 2.5 hours | ✅ Book it!
Traveling to Florence with your little ones and looking for an evening adventure that the whole family can enjoy? This "Kid-Friendly Florence Tour by Night with Gelato & Pizza" is the perfect choice.
Designed specifically with families in mind, this private tour turns the city's streets into a playground filled with excitement, exploration, and tasty treats.
What sets the tour apart is its ability to engage children of all ages. With an assortment of games, quizzes, and other activities tailored to their interests and age, your kids won't just be sightseeing, neither will get bored; they'll be actively participating in the discovery of Florence.
And let's not forget about the delicious pizza and gelato that's included with the tour! These Italian favorites add a delightful culinary touch to the experience, ensuring that both kids and adults are energized as they explore.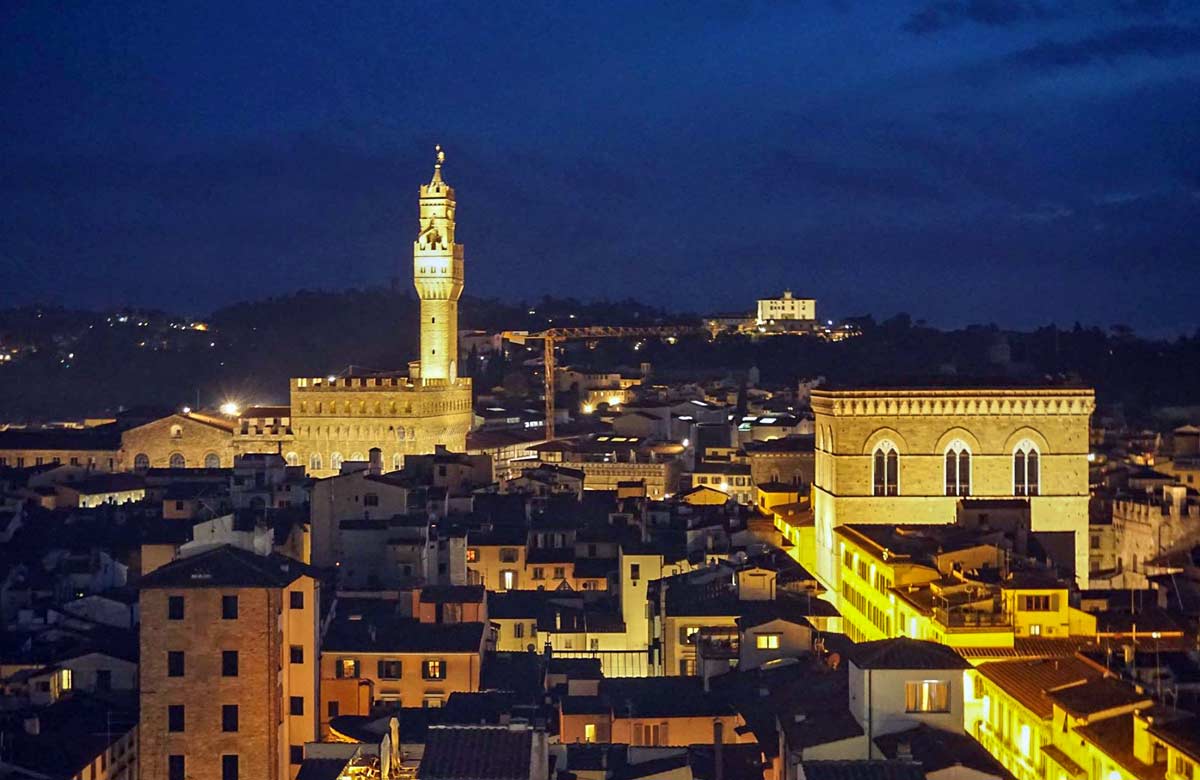 ⭐️ RATING: 4.5/5 Stars | ⏳ TOUR LENGTH: 2 or 4 hours | ✅ Book it!
If you're a photography enthusiast seeking to capture Florence's beauty through your lens, then this private tour is an experience you shouldn't miss during your time in the city.
Not only you'll get to discover Florence's most photogenic spots under the guidance of a local professional photographer, but you'll also pick up valuable tips and techniques that you can apply to enhance your shots.
Besides, the tour is tailored to fit your needs, offering both 2 and 4-hour options.
So whether you want to focus on the city's iconic landmarks or seek out hidden gems, your guide will lead you to the perfect shooting locations, offering unique perspectives on Florence's stunning architecture.
Florence at night tours FAQs
Is Florence fun at night?
Absolutely! With its illuminated landmarks, lively streets, diverse dining options, and various evening activities and tours, the city offers a captivating experience for both locals and visitors alike.
Is it safe to walk around Florence at night?
Yes, it's generally safe to walk around Florence at night, especially in well-lit and populated areas. But as with any city, it's always wise to stay aware of your surroundings and follow common safety precautions.
🤩 Still haven't decided? This Florence Sunset Wine & Food Tour has over 500+ favorable reviews.
Final Thoughts: Florence by night tours
I hope this round up of Florence's best night tours has inspired you to experience the city after the sun sets. Whether you're a foodie, a history buff, a photography enthusiast, or just looking to soak in the city's charm, there's an evening adventure perfect for you.
And if you're still in the panning phase of your trip, I highly recommend you check out my itineraries for spending 24 hours in Florence or for a two-day visit.
They're packed with suggestions that will help you make the most out of your time in the city.
Happy travels~
---
YOU MIGHT ALSO LIKE