If you're in the process of planning a trip to the Cradle of Renaissance, you might have already asked yourself: Is there Uber in Florence, Italy? I'm here to answer this question!
Having visited Florence myself twice, I've gathered firsthand knowledge on getting around this beautiful city and I'm here to share my insights with you.
Whether you're thinking about using Uber or exploring other transportation options, this guide has got you covered. Dive in and let's navigate Florence together!
Disclosure: Some of the links in this post are affiliate links. If you click on them and make a purchase, I may receive a commission at no extra cost to you. Check my full disclaimer here.
Is There Uber in Florence Italy?
If you're hoping to hail an UberX just like you do back home, you might be in for a surprise. Technically, yes, there is Uber in Florence. However, the service is limited to Uber Black and Uber Van.
Both are high-end, professional, and licensed chauffeur services. And as you might have guessed, these options tend to be more expensive than your usual taxis or the regular UberX rides.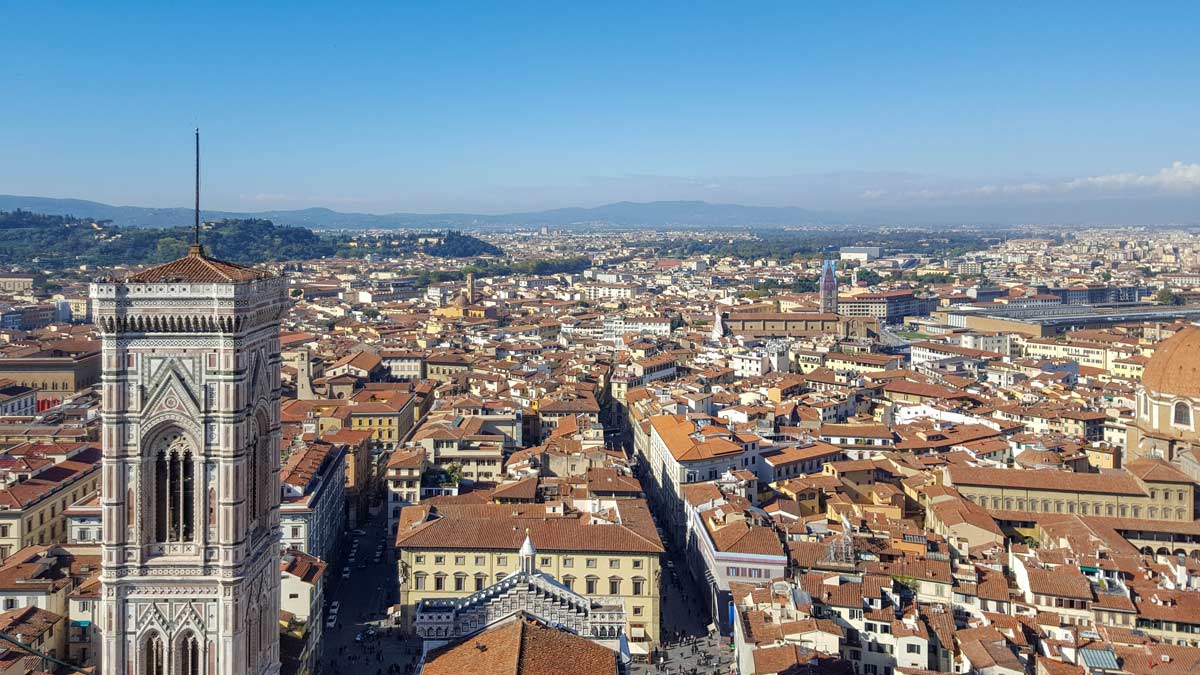 Availability of Uber in Florence
Initially Uber started its operations in Italy in 2013, however, faced some legal challenges along the way that even led to a temporary suspension of its activity in 2017.
The gist was that a Rome court ruled that Uber drivers offering inexpensive rides without being licensed is unfair competition, as taxi drivers in Italy are required to invest a significant amount of money to obtain their licenses.
The company has since restarted its activity but only for its premium services (in the case of Florence: Uber Black and Uber Van), which use licensed chauffeurs, known as NCCs (Noleggio con Conducente).
You should keep in mind that because of the restrictions, waiting times could be longer compared to other cities where UberX is also offered.
Additionally, the availability of rides is primarily concentrated around the city center, near popular tourist attractions and hotels.
In conclusion, while Uber does operate in Florence, the services provided are different from other locations around the world, due to legal constraints.
For travelers seeking a comfortable and reliable mode of transportation, the Uber Black option might still be a suitable choice.
Alternatives to Uber in Florence
If Uber's limited offerings in Florence don't quite fit your taste or budget, there are plenty of alternatives to suit every traveler, from walking to hopping on a local bus, or renting a bicycle. So let's dive into these options to find the best one for you.
Walking in Florence
Arguably the best way to soak in the ambiance of Florence is on foot (not to mention that it's totally free!). The city's historical center is quite compact, making it a very walkable city.
Each turn introduces you to a new picturesque alley, a hidden piazza, or a masterpiece of Renaissance art.
So, wear comfortable shoes, and let the city's charm guide you. Before you know it, you'll be weaving through the streets like a local, uncovering photo-worthy spots that aren't always highlighted in travel guides.
Personally, the need to open the Uber app has never even crossed my mind during both of my visits, especially since I stayed in the heart of the city center.
But I will admit that not having heavy luggage to carry around certainly helped.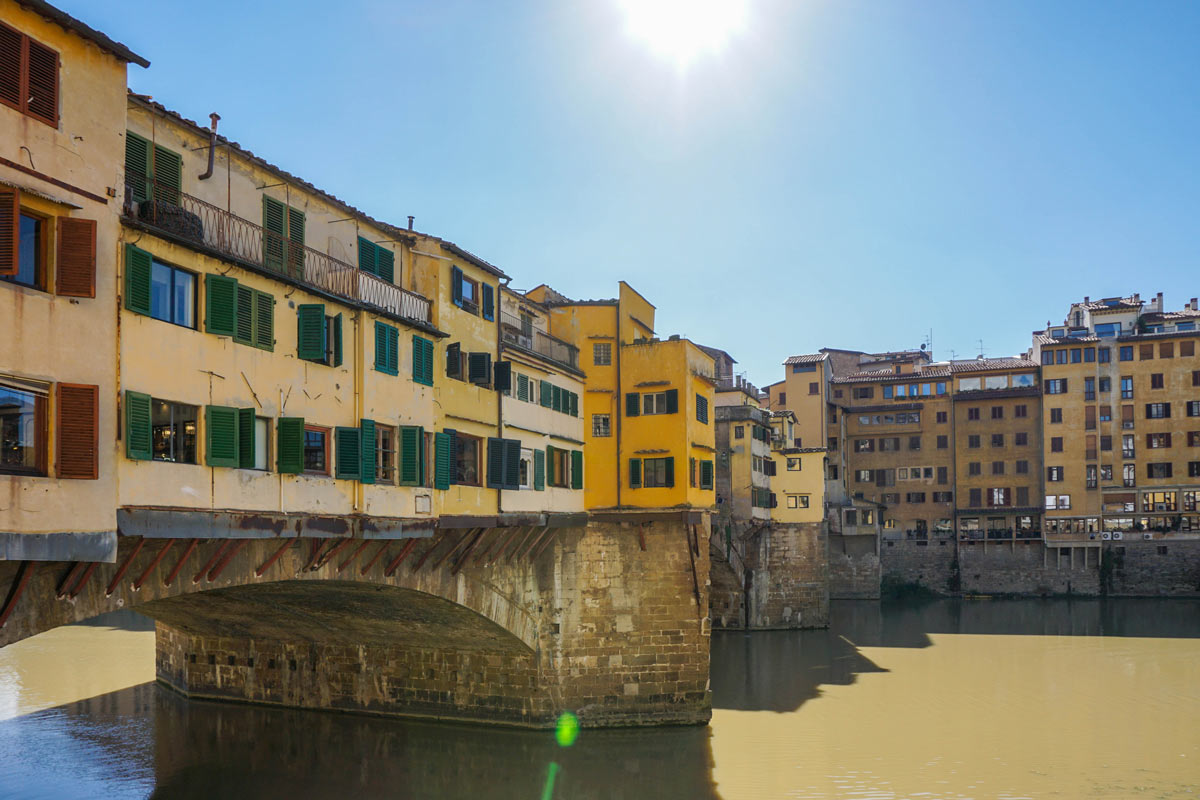 Using Taxi Services
When you need to get somewhere in a jiffy or when those cobblestone streets wear out your feet, taxis are a reliable go-to in Florence. However, you'll find that they're not as omnipresent as in some other larger cities you might have visited.
They generally wait at designated taxi stands throughout the city or can be called via different apps like itTaxi, appTaxi, and Sixt.
One such stand is in Michelangelo Square, another in Piazza di Santa Croce and you'll also find taxis waiting outside the Santa Maria Novella train station. Look for the "TAXI" sign and the yellow markings on the ground where it also writes "TAXI".
Take note that hailing one directly off the street isn't a common practice in Florence. While they are generally way more expensive than using public transportation, they offer convenience, especially if you're traveling with luggage or after a late-night dinner.
Lastly, make sure to use only official taxis, identifiable by the "TAXI" sign on top and that has a meter and a badge inside. By the way, the cars are usually white.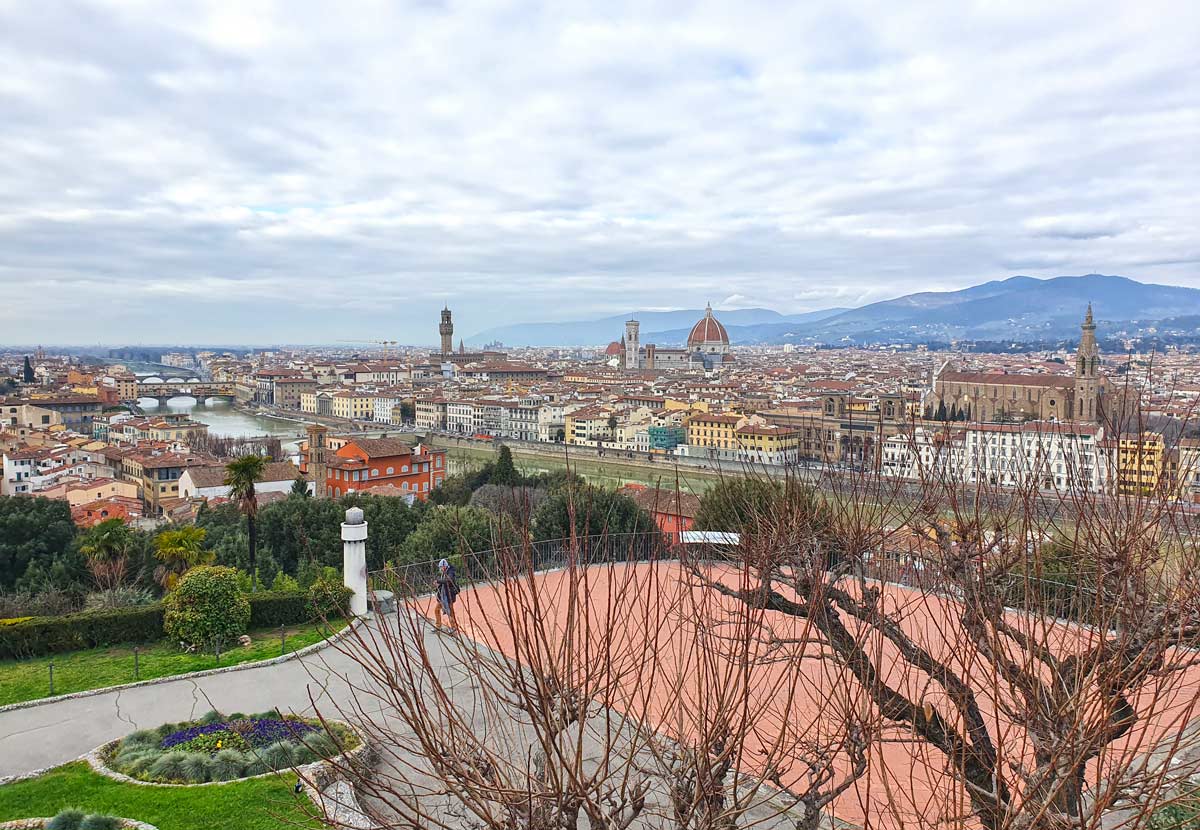 Bus Services in Florence
If you're keen on mingling with locals and getting a taste of everyday Florentine life, then hopping onto a bus is a great idea. The city boasts a pretty extensive bus network (operated by Autolinee Toscane) and tickets are relatively inexpensive starting at 1.70 euros one way.
You can purchase them from ticket kiosks and machines, tobacconists, newsstands, etc – keep an eye out for the Autolinee Toscane sticker, through SMS (currently only available for TIM, Vodafone and WINDTRE), or sometimes directly on board for a slightly higher fee.
But honestly, the easiest way is to buy them through the at bus APP, which can be installed on both Android and IOS. There's also the Tabnet APP, but that's in Italian. Click here for more details regarding the price and ways to buy a ticket.
Usually, there are designated doors for getting on and off if the bus has 2 doors, then the front one is for getting on, while the back one is for getting off. But if the bus has 3 doors the front and back doors are used for boarding, while the middle door is designated for exiting.
Once you board the bus, proceed to the nearby ticket validating machine and insert your ticket. The machine will then print the date and time on it, initiating the period during which your ticket is valid (90 minutes).
Make sure you check that the date and time are actually visible! If not, inform the driver, otherwise, you will get a fine if there's a ticket control during your ride.
Overall buses are frequent, fairly cheap, reliable, and can take you to nearly every corner of the city and its outskirts. Just remember to validate your ticket once you board!
Tram Services in Florence
For those looking for a swift way to traverse Florence, the tram might be a good option as well answer.
While the network isn't vast, it's efficient and especially useful if you're traveling to or from the outskirts or certain key locations. The T2 line, for example, connects the Santa Maria Novella train station (and implicitly the city center) with the Florence Peretola Airport.
Trams are usually timely and often less crowded than buses, making it a favorite for some visitors. Like with buses, tickets can be purchased at ticket machines, kiosks, tobacconists, etc and need to be validated upon boarding (they're basically the same tickets as for the Autolinee Toscane buses).
All in all, using the tram can be a game-changer, especially during those peak tourist seasons when the city's roads can get a tad congested.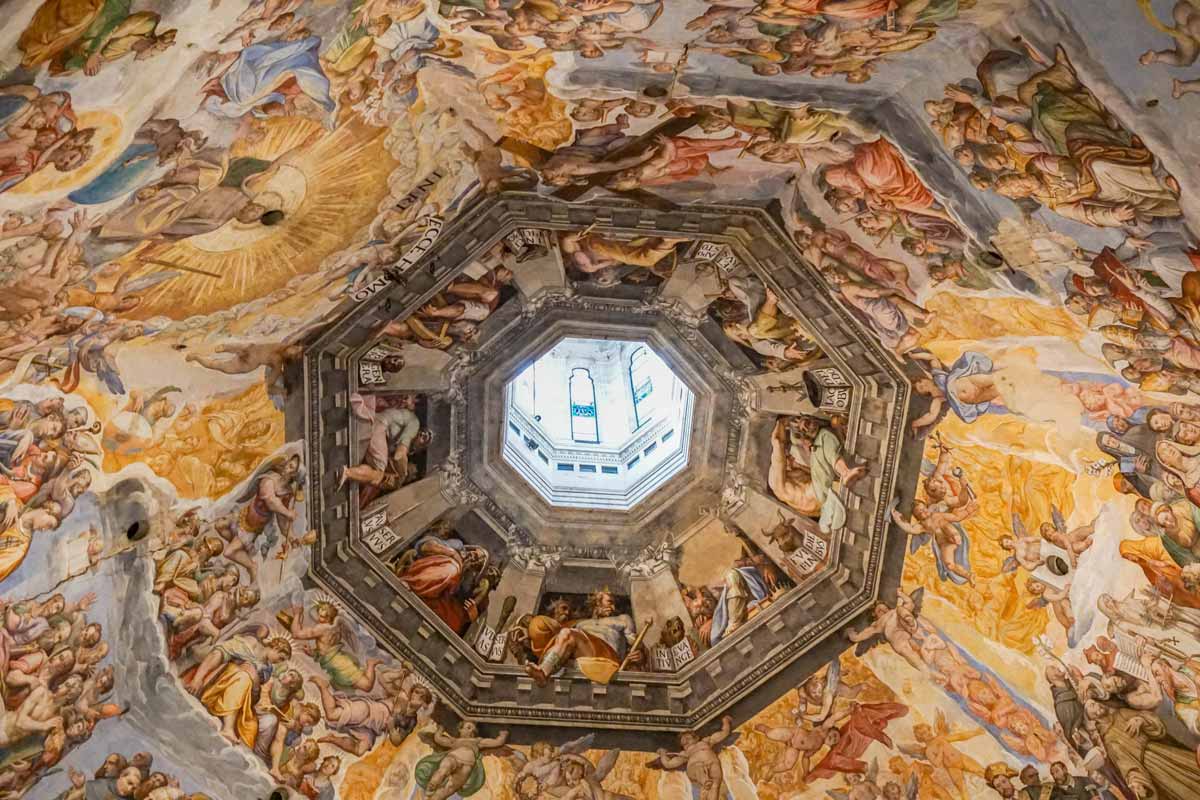 Using Bicycles and E-Bikes in Florence
Exploring Florence on two wheels can be fun and efficient, but also quite an adventure. Honestly, I would mainly recommend you rent a bike to get around the city center where many areas are not accessible to cars, so your only worry is pedestrians.
However, if you're used to riding a bike in an urban setting and you're really confident in your skills, then bicycles and e-bikes can be a great choice. The e-bikes, in particular, can be a blessing on those occasional uphill streets.
Florence has been gradually increasing its bike-friendliness, with more dedicated lanes, bike rakes and bike-sharing stations popping up. But make sure you familiarize yourself with the rules first, as some can be unique to the city: for example, cyclists can't ride on a one-way street in the opposite direction.
If you search "bike rental" on Google MapsOne several rental shops will pop up, so there are plenty of options to choose from. One such example, with good reviews, is Florence by Bike. You can also book a Florence tour by bike.
Using Electric Scooters in Florence
Electric scooters have taken cities worldwide by storm, and Florence is no exception. The convenience of hopping on and off these zippy little vehicles has certainly appealed to many, and several ride-sharing apps are available in the city for this purpose.
However, speaking from personal observation, I must admit, I don't recommend using electric scooters in Florence. While they might look fun, the city's narrow, cobbled streets and bustling traffic don't make for the easiest or safest ride, especially if you've never hopped on one before.
There are better alternatives to explore this beautiful city.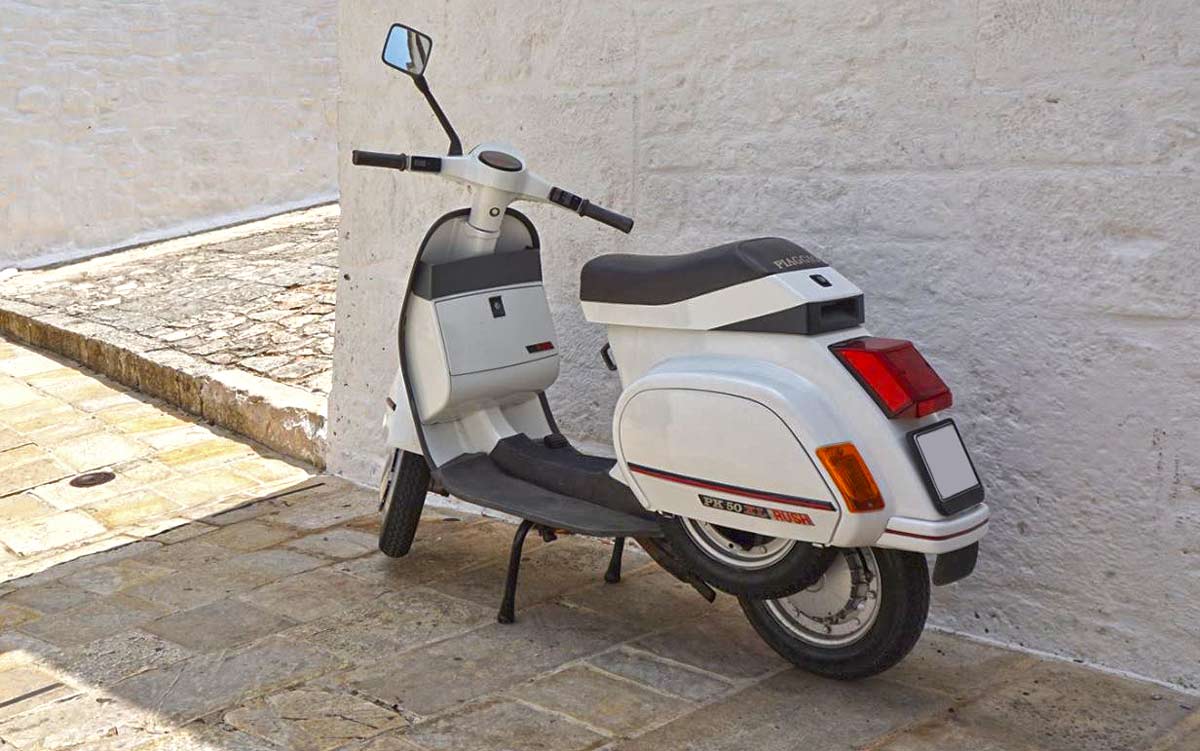 Should you rent a Vespa?
There's something undeniably romantic about the idea of zipping through Italian streets on a Vespa. For many, it's the dreamy Italian experience they've always envisioned.
But here's a piece of friendly advice: If you're looking to rent a Vespa, consider taking it for a spin in the Tuscan countryside rather than the heart of Florence.
The open roads, lesser traffic, and picturesque landscapes outside the city lend themselves to a far more enjoyable Vespa ride. Within Florence, the traffic can be hectic and challenging even for experienced riders. Besides scooters are allowed on the historic streets of the city center.
So, if you're itching to live that Vespa dream, head to the rolling hills of Tuscany. Not only is it safer, but the views are worth every moment!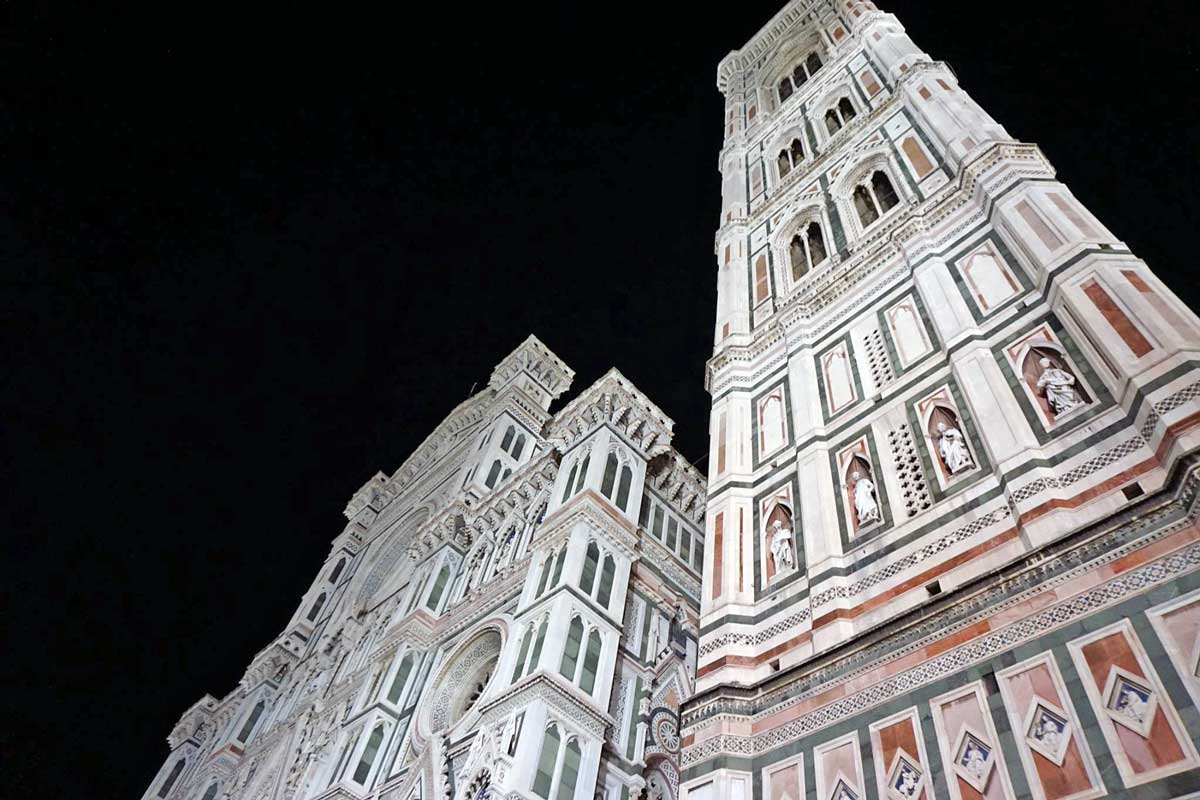 Should you rent a car in Florence?
I advise against renting a car if you're planning to stay within the city. Florence's narrow, congested streets and infamous ZTL (Limited Traffic Zone) areas can make driving much more of a hassle than a convenience. Enter a ZTL unknowingly, and you could be facing hefty fines!
Now, if you're planning on exploring the Tuscan countryside, then renting a car is a fantastic idea. But while visiting Florence itself, consider leaving your rental in a parking garage like park2go.
While it's conveniently located inside the ZTL zone, they will take care of this by sending your license plate to the authorities with the mention that you entered the restricted area to use their service, so you won't receive a fine.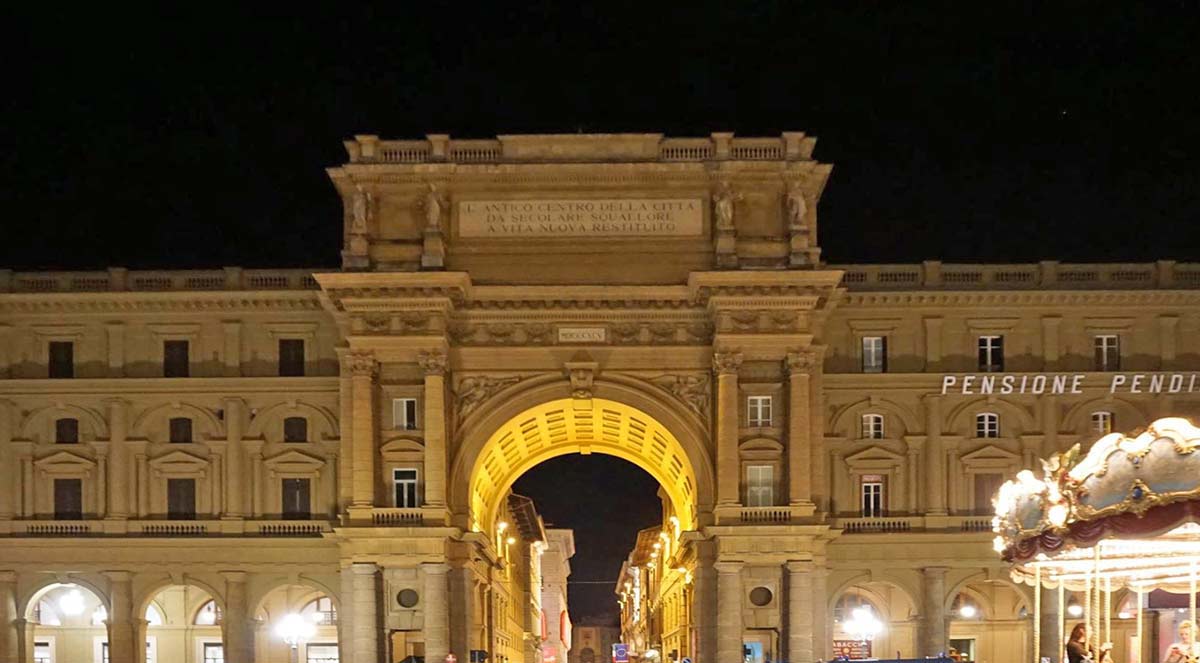 How to get to Florence city center from Florence Airport (Peretola)?
Navigating from Florence's main airport to the heart of the city is relatively straightforward. Here are some of your best options:
By taxi
Grabbing a taxi is one of the most convenient ways to reach the city center from Peretola. The journey is about 30 minutes, depending on traffic. The taxis are readily available outside the terminal.
By private transfer
For a more hassle-free experience, consider pre-booking a private transfer. It offers door-to-door service ensuring you reach your destination in comfort.
By tram
As already mentioned, taking the T2 tram line is a quick and cheap way to get from Florence Airport to the city center. And it's what I recommend doing if you don't have heavy luggage with you.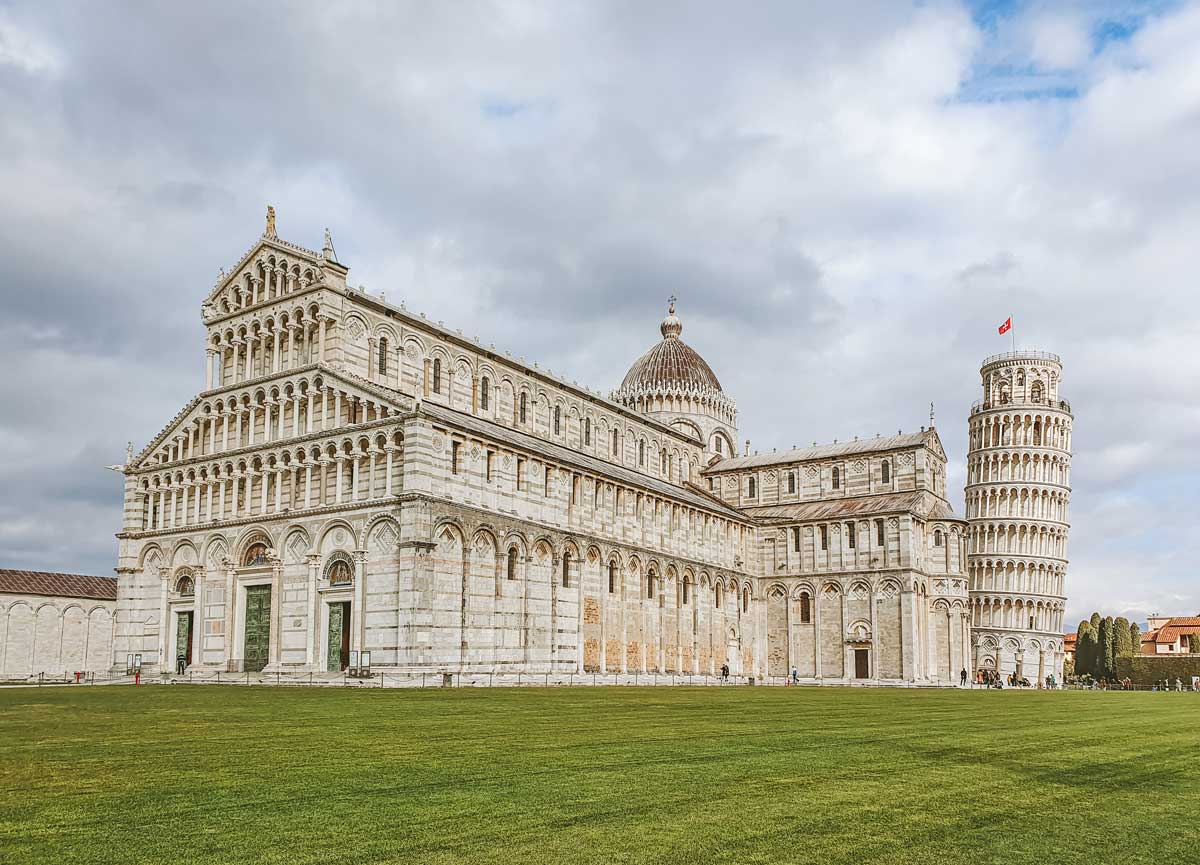 How to get to Florence city center from Pisa International Airport?
As the largest airport in Tuscany, Pisa International Airport might offer more flight options compared to Florence Airport. In case you land in Pisa, here's how to reach Florence:
By train
To get to Florence from Pisa Airport, you can take the PisaMover shuttle to Pisa Central Station and from there you can ride a direct train to Florence's Santa Maria Novella station. The train ride itself typically takes around an hour.
By bus
An alternative to the train is the direct bus that connects Pisa Airport with Florence Bus Station – Guidoni T2. The travel time is very similar to the train ride (approx. 1 hour).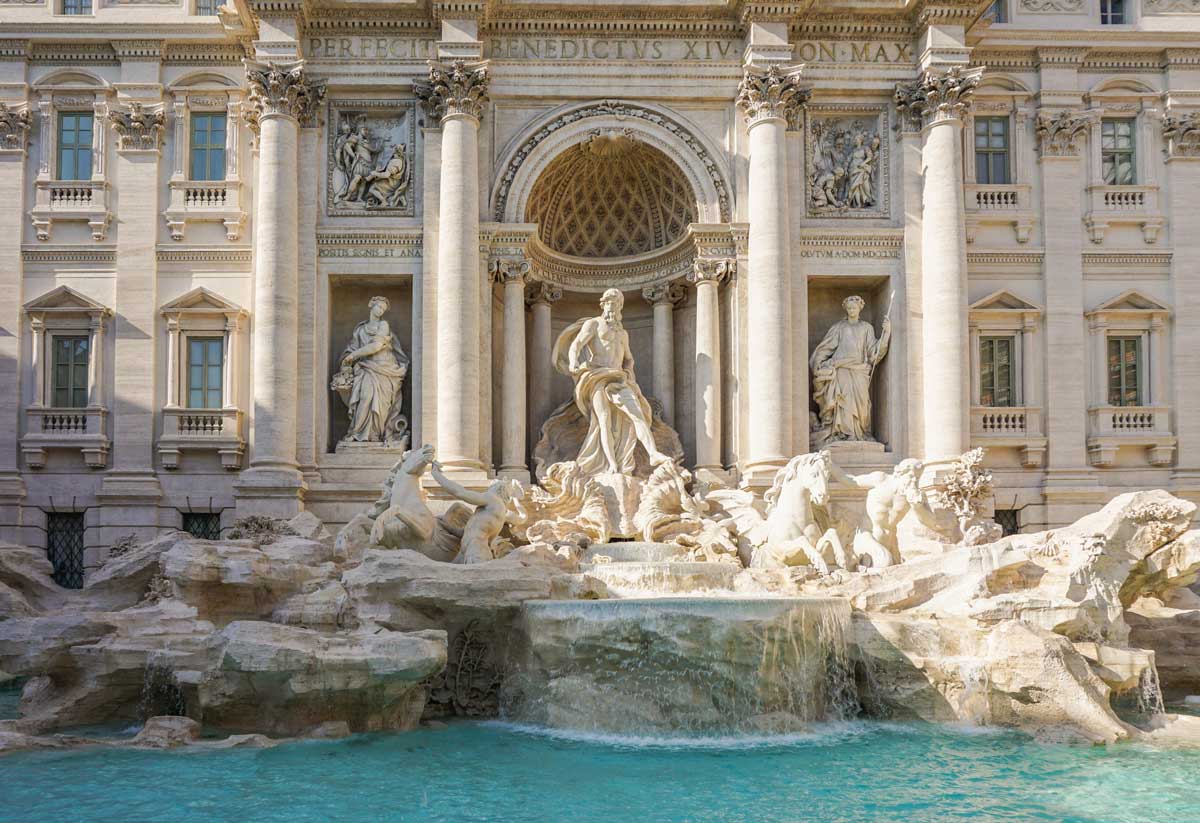 How to get to Florence city center from Fiumicino Airport in Rome?
While Fiumicino, Rome's main airport, is a bit farther away it's still a very popular landing option for a trip to Florence. Here's how to get to the city if you fly there.
By train
If you are lucky enough you can find a direct train between Fiumicino Airport and Florence that fits your schedule. If not, you'll need to change trains in Rome Termini station. Travel time will take around 2.5 hours in general.
Uber in Florence and alternatives FAQs
Is Lyft available in Florence Italy?
No, Lyft is not available in Florence, Italy.
What do Italians use instead of Uber?
Italians often turn to local taxi apps like itTaxi and appTaxi as alternatives to Uber. These platforms allow users to conveniently order traditional taxis through their smartphones.
How to get a cab in Florence Italy?
In Florence, you can get a cab by heading to designated taxi stands, calling or using local taxi apps like "itTaxi" or "appTaxi" to book a ride directly from your smartphone.
Is there Uber in Florence? (+Alternatives): Wrap up
Florence, the captivating birthplace of the Renaissance, provides numerous options to discover its historical charm, despite the fact that only premium Uber services – Uber Black and Uber Van – are available.
Whether you choose a conventional taxi, public transportation, or explore the cobblestone streets on foot, your voyage through Florence guarantees to be a memorable one.
And if curious about how to make the most of your time in this beautiful city, don't hesitate to check out my detailed itineraries for 2 Days in Florence and 24 Hours in Florence.
They're packed with information, tips and must-see spots to make the most out of your trip. And if you're still pondering the question "Is Florence worth visiting?", head over to my post on that very subject. Spoiler alert: the answer is a resounding yes!
Happy travels~
---
YOU MIGHT ALSO LIKE